With New York Comic Con 2017 just two days away (I'm leaving for NYC tomorrow so that I can start coverage bright and early Thursday morning, by the way), you might have thought that we were done seeing major companies announce exclusives for the show (I sure did). But it looks like there was one company left with a rabbit (or spider) in its hat: ThreeA Toys! For the first time ever, 3A Toys will have a NYCC Exclusive Marvel figure: the just-revealed 3A Snow Strike Black Widow figure!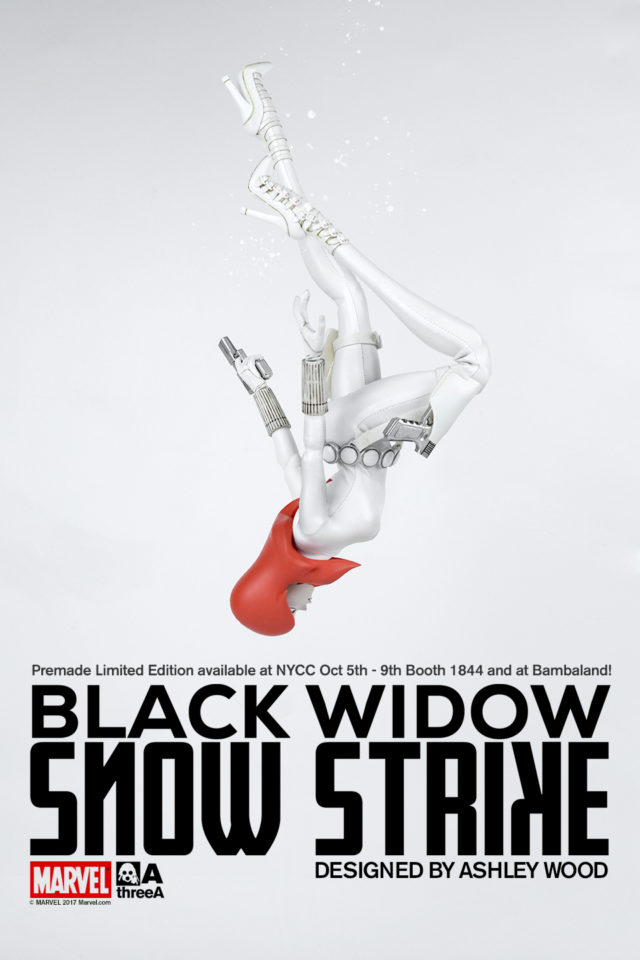 Now here's a last-second announcement that I
definitely
wasn't anticipating: ThreeA Toys is coming to New York Comic Con 2017, and they're bringing along a 1/6 Marvel exclusive for the very first time!
Because of the size of sixth scale figures and the logistics of transporting them to a convention, you don't see exclusive 1/6 figures at New York Comic Con all that often–and I'm not sure that there's ever been a sixth scale Marvel NYCC Exclusive ever… from any company. But there's a first time for everything, and in this case, that first time is in just two days!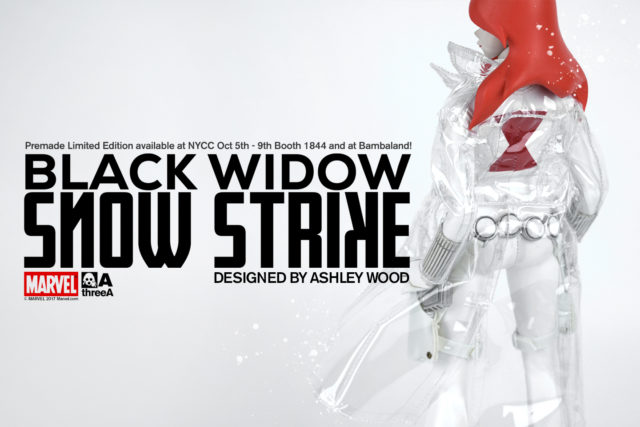 The regular black costume 3A Black Widow sixths scale figure went up for sale in August 2016, over a year ago, so I never really anticipated that we'd be seeing another paint variant of that figure at this stage of the game. But 3A Toys obviously had other ideas, as they've got the just-revealed Snow Strike Black Widow figure produced and ready to sell at their booth at New York Comic Con 2017 this week!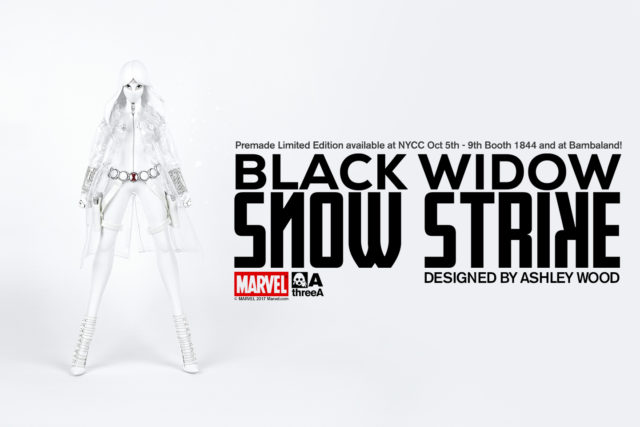 The retail price on the Snow Strike Black Widow 13″ figure is going to be $160 at the show. For a super-limited convention exclusive that there's likely to only be a couple hundred pieces total produced of, that is dirt cheap. It's also the same price that the regular version was sold for last year, so there's no cost inflation despite being a limited exclusive.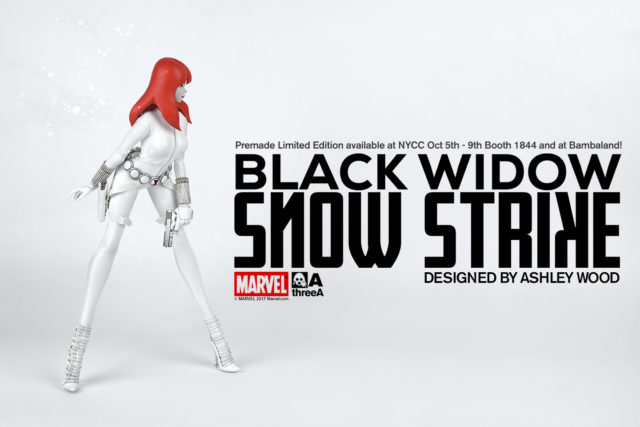 That said, even being highly limited and a solid value, this figure isn't going to be for everyone. The design that 3A went with–particularly on the head–is highly stylized, and as such this figure isn't going to fit seamlessly (at all) into a display with any Hot Toys or Sideshow Marvel 12″ figures.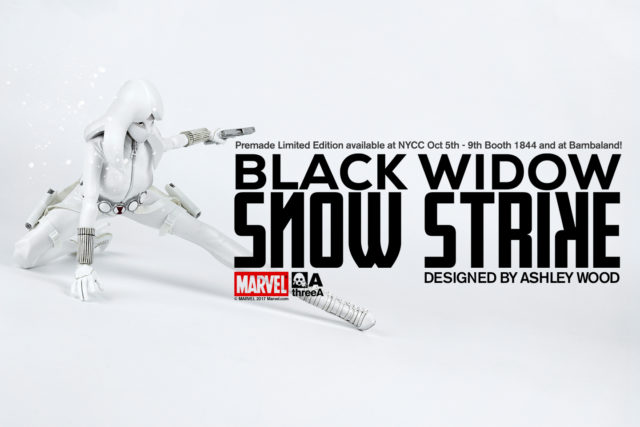 Even so, I'm finding that I
really
dig the aesthetic of this figure. I'm a sucked for arctic-themed figures and vehicles, and the all-white interchangeable head for Snow Strike Black Widow is right up my alley. I'm not delighted about lugging a 1/6 scale figure around New York City for the convention, but I think this is gonna be a must-have for me.
In addition to the interchangeable head with white hair and mask, a clear vinyl arctic coat (cool!), three sets of interchangeable hands, two wrist stringers, and 2 Glock 17s with holsters are also included. For much cheaper than any other 3A Marvel figures retailed for, this arctic vixen really is a steal!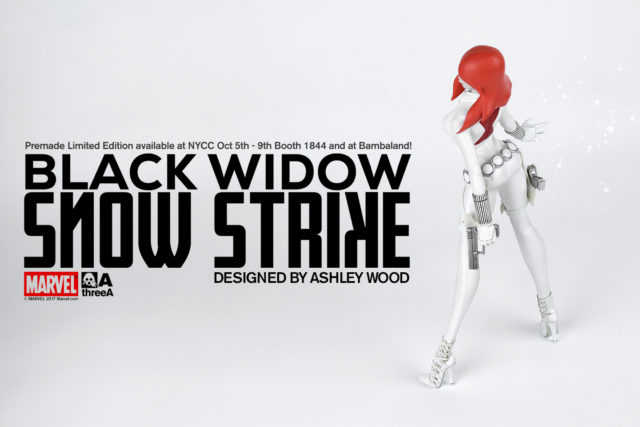 The NYCC Exclusive Snow Strike Black Widow figure will be available at Booth #1844 at New York Comic Con 2017 this week, and will also be available via the Bambaland web store while supplies last. The figure is 13″ tall and features 24 points of articulation. There's no announced set edition number for this figure, but I have no doubt that it's going to be a very small run.
Anyone out there pick up the regular edition of the ThreeA Black Widow that came out last year and want to chime in with how they liked it? And those of you who didn't go for the regular version (like me!), is this LE white Black Widow making you a bit antsy for a 3A Black Widow of your own?