The inaugural HasCon event is being held in Providence, Rhode Island later on this week, where the exclusive Marvel Legends X-Force Deadpool figure will be available. I'm getting my bags packed now for the trip, but already, we've got word of the first major exclusive Marvel toy coming to New York Comic Con 2017 next month! While I wasn't anticipating any more Marvel ONE:12 Collective con exclusives this year after there were two for SDCC (and zero DC ones there), Mezco Toyz evidently had a huge one in mind: the ONE:12 Collective Yellow Costume Wolverine has now been revealed!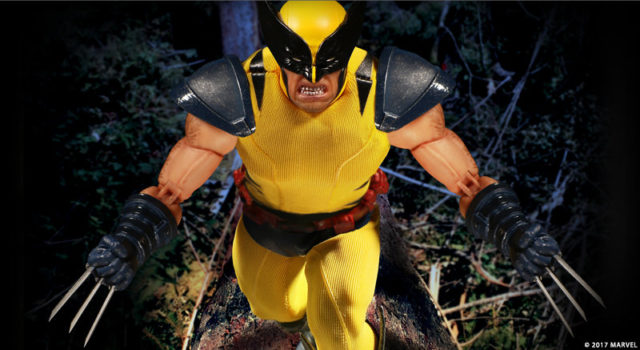 When Mezco Toyz premiered the prototype of their Wolverine ONE:12 Collective 6″ figure prior to New York Toy Fair 2017 and it was revealed that the standard version was actually Brown Costume Wolverine, it was a bit of a shock. While Wolverine's brown costume has always been beloved by hardcore fans, it's pretty indisputable that the yellow Wolverine costume used in the 90s cartoon (oftentimes associated with Jim Lee) is
the
most recognizable and iconic costume for the character.
It's been over half a year since the Mezco Wolverine was announced, and when we didn't see a prototype debuted at any events for the Tiger-Stripe costume, I was pretty sure this iteration of Logan was being saved as some sort of limited exclusive.
But what I did not guess was how soon we'd be getting him–as the ONE:12 Collective Tiger Stripe Wolverine figure will be available for sale at NYCC 2017 in just over a month!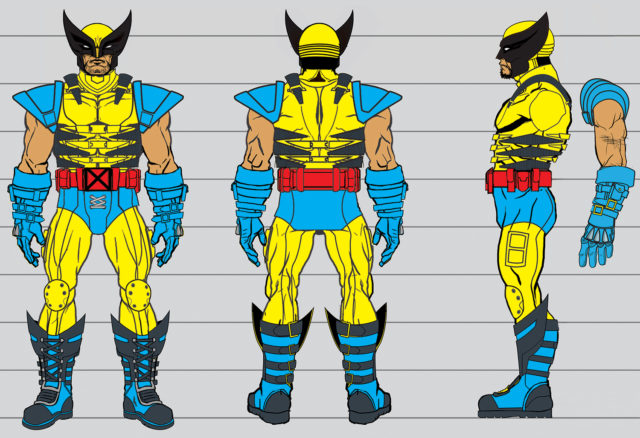 As this is the most popular of all Wolverine costumes, Mezco Toyz spent a lot of time designing and developing this figure to make it as good as possible. The much-criticized biker shorts and awkward shoulder pads from the mass-release version of the figure are gone, replaced with the correctly-shaped shoulder pads and proper-looking trunks for this design.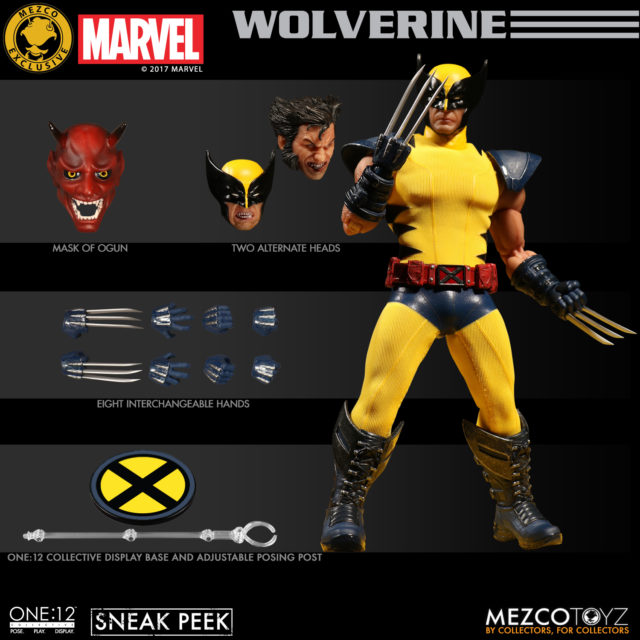 In addition to the display base and eight interchangeable hands coming with the standard edition of the Wolverine ONE:12 Collective figure, the New York Comic Con 2017 exclusive version will also include a Mask of Ogun (which I can't remember ever being produced as a standalone accessory by any company before), an unmasked Wolverine head and even an additional masked head that hasn't been released before.
I really hope that Mezco is prepared for the humongous demand that there's going to be for this figure, as this is the most popular look for Wolverine and also the only version coming with an unmasked Logan head. Mezco Toyz likely has the Marvel exclusive to get at NYCC 2017 with this piece!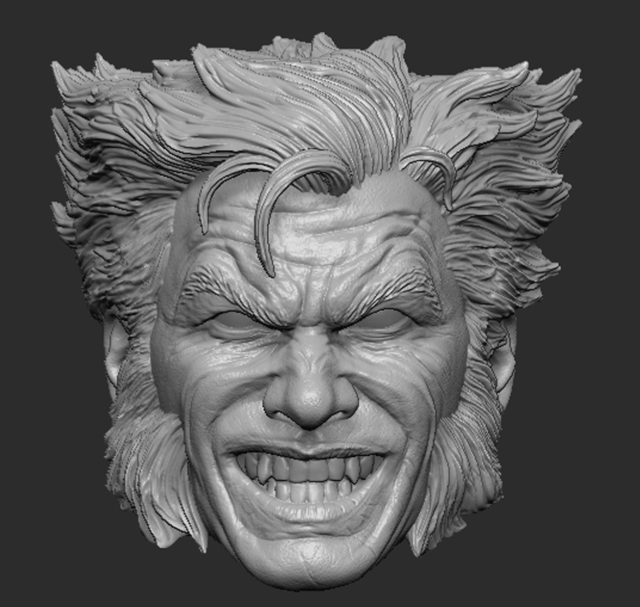 The Mezco ONE:12 Collective Yellow Wolverine figure will be available in limited quantities on the Mezco Toyz website on Wednesday, September 13th 2017, and then available again in-person at NYCC 2017 next month. The Blue Deadpool and Miles Morales Spider-Man figures both sold out fast prior to San Diego Comic-Con, and I have a hunch that this essential version of Wolverine just may sell out even faster.
What do you think of the first big 2017 NYCC Marvel exclusive, Marvel collectors? Is the Tiger-Stripe Wolverine a must-have for your ONE:12 Collective collection, or are you content with the previously-solicited X-Force Wolverine or Brown Costume Wolverine variants?