From Captain America to the Red Skull, every single character released as part of the Marvel Comics ONE:12 Collective Figures series has come in at least two different flavors. And so, even though he's a character who really only has one iconic look, I don't think there's anyone who wasn't expecting to see a variant of the Master of Mysticism appear. And though we've had to wait 8 months for it, it's finally been announced: the Exclusive Defenders Doctor Strange ONE:12 Collective Figure is now up for order!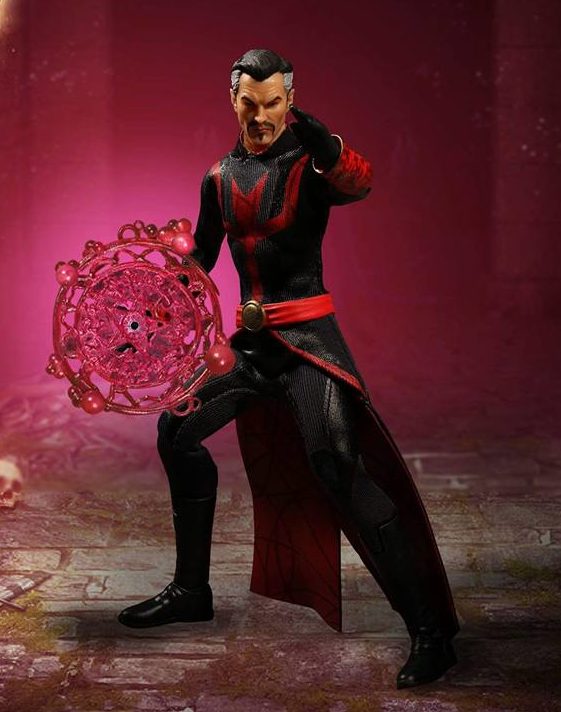 Remember that mega-popular "Defenders" comic book series by Matt Fraction that came out in 2011? The one that spun out of the beloved "Fear Itself" crossover? Where Red She-Hulk was part of the team…? Yeah. Me neither.
But while the second most recent Defenders series isn't exactly at the top of most memorable stories of all-time, it did feature a wholly different costume for Doctor Strange—a costume that was even immortalized with a Marvel Legends Figure in 2015!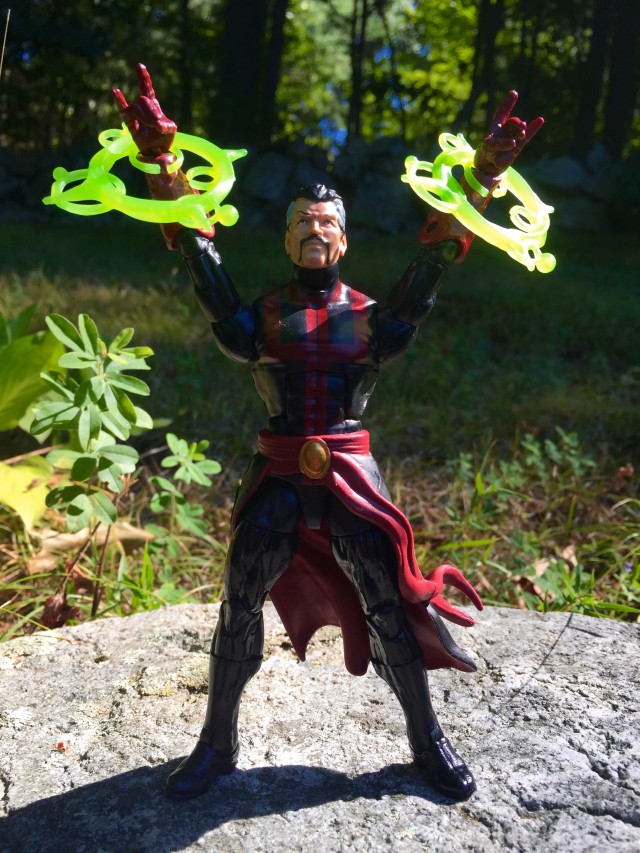 I really dug the Hulkbuster Series Doctor Strange Legends figure, so I've never really felt like I had a burning need to upgrade to a vastly more expensive Mezco ONE:12 Collective version with soft goods.
And now that I see the prototype, well… honestly, I think I'm okay with the Marvel Legends version. The thinning black fabric costume makes Strange look a bit too emaciated for my liking, and I'm disappointed there's no new alternate head.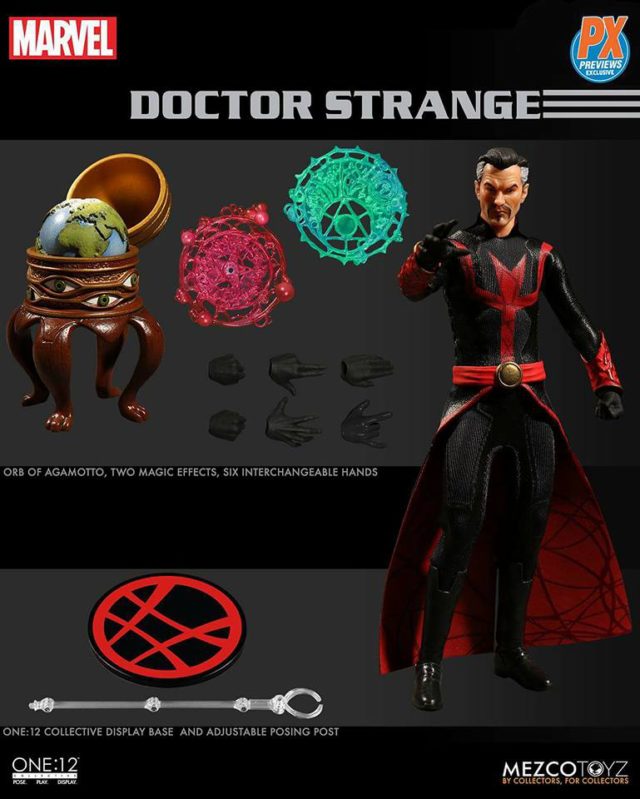 That said, there is one totally new accessory with this figure: an amazing Orb of Agamotto accessory! This is really cool, and gets me closer to hitting that "order" button than anything else about this figure.
The newly-colored magic effects pieces are also rather seductive to my weakness for effect pieces. The hot pink magic effect looks killer!
As usual, a variety of alternate hands (this time in black) and a display base with adjustable pole are also included.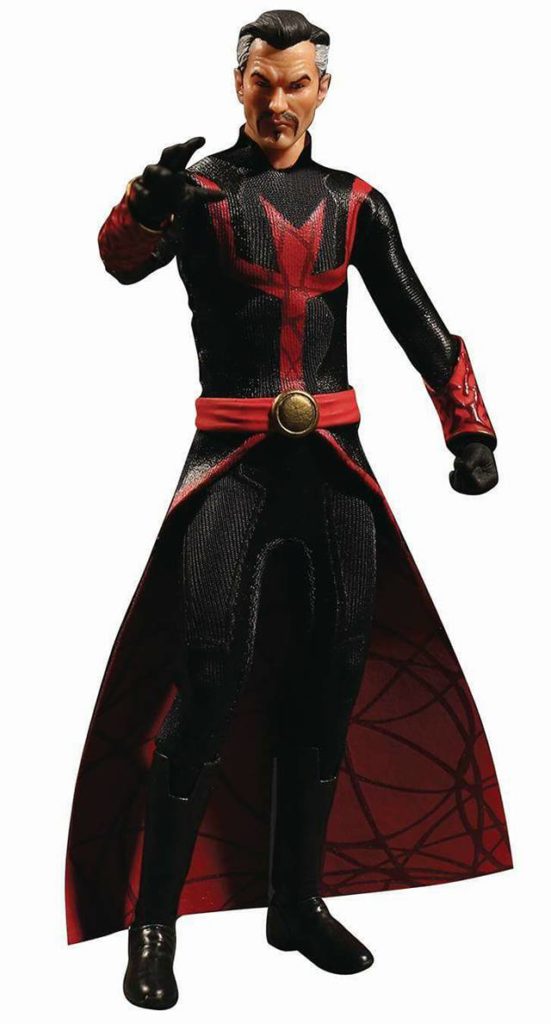 The Previews Exclusive ONE:12 Collective Defenders Doctor Strange figure is now up for order, and is scheduled to ship in May 2018. He's priced at $85, and I'm desperately hoping that the inflated price is because the tooling for the Orb of Agamotto was expensive, and not because Mezco Toyz is going to raise the MSRP on this line.
What do you think of the ONE:12 Collective Modern Doctor Strange variant figure, Marvel collectors? Was this a good choice for a limited exclusive, or do you think this version could have succeeded as a mass release? If Mezco raises the prices on all Marvel ONE:12 Collective figures to $85, are you out?