If there's one high-end collectibles company that knows how to suck my credit limit dry fast and hard (wow, that sounded dirtier than I anticipated), it's Hot Toys. And not to be outdone by all those other companies that are premiering their Guardians of the Galaxy 2 movie toys early, Hot Toys posted their very first teaser photo of upcoming 2017 Hot Toys Marvel figures this weekend: the first prototypes of the core Hot Toys Guardians of the Galaxy Vol. 2 sixth scale figures have now been revealed! Future dollars = Spent!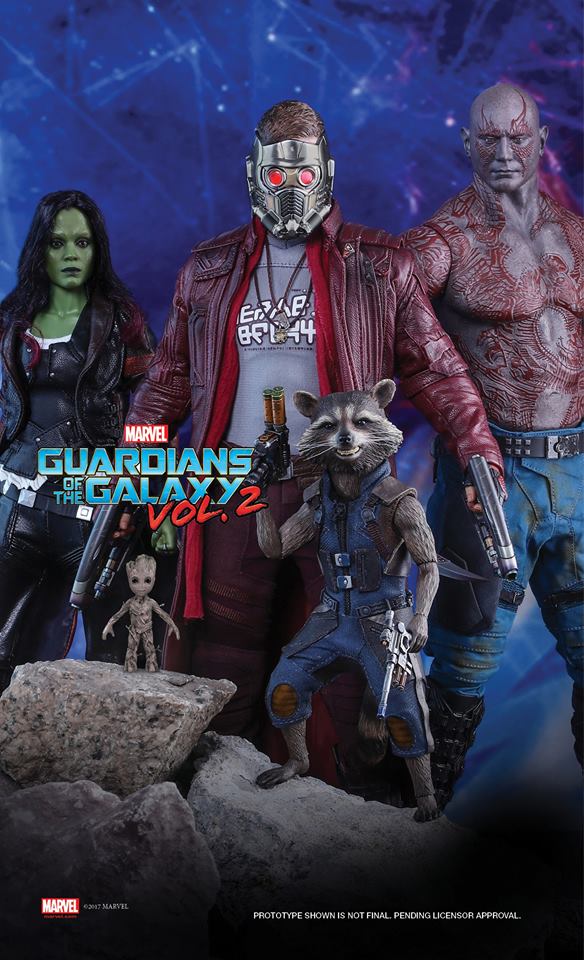 While it's been well over two years since the first Guardians of the Galaxy movie hit theaters, to this day the team
still
 isn't complete in Movie Masterpiece Series form, as we are crazily enough
still
 waiting for the first-ever Hot Toys Drax to ship out.
But it looks like HT isn't planning to make the same mistake twice, as they've now announced their license acquisition of Guardians of the Galaxy Vol. 2 and even shared a teaser of the prototypes they're presently hard at work on!
Now, sharp-eyed readers no doubt noticed that all of these figures in the GOTG2 teaser have the same head sculpts as their MMS releases from the first GOTG movie. But rest easy–this is not necessarily something to be alarmed about.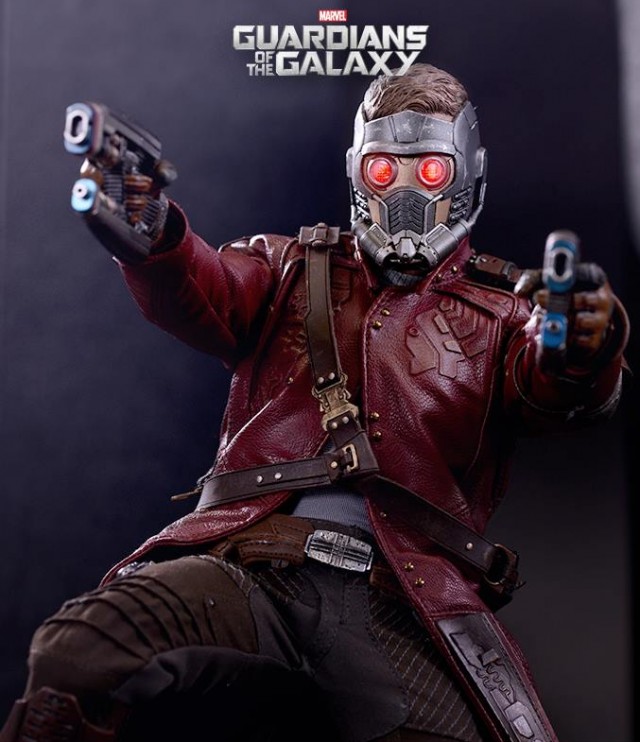 Hot Toys oftentimes displays new figures with old head sculpts when they debut characters' new looks from a new movie. This isn't anything to be worried about, as the head sculpts are usually the last part of the figure to be finalized and shown off publicly, and there's still a couple months before pre-orders open for any of these figures.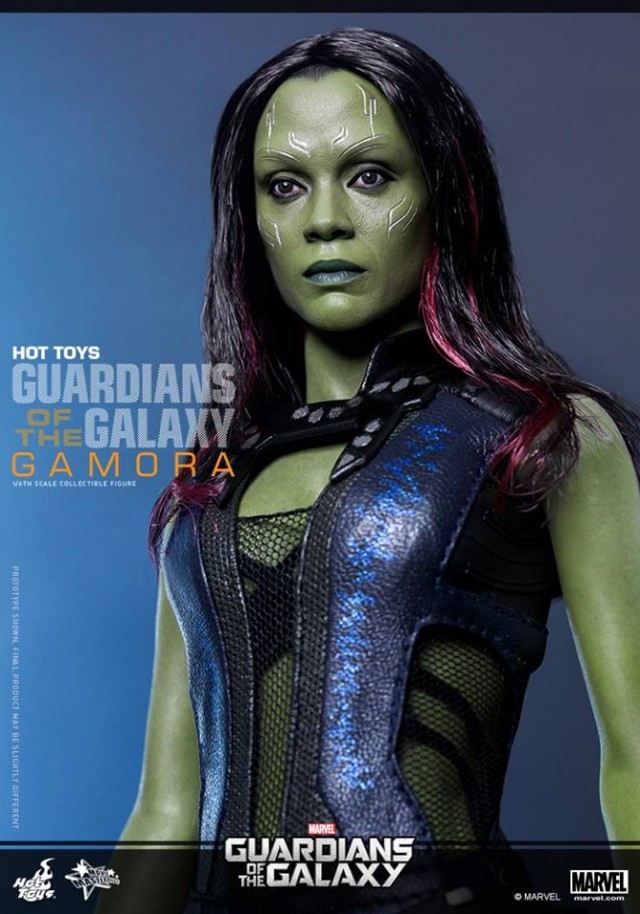 I'm reasonably sure that both the Star-Lord Chris Pratt portrait and the Gamora head will be updated for this release, and the Baby Groot sculpt is (obviously) 100% new. The original Hot Toys Gamora head sculpt (shown above) especially rubbed people the wrong way, so I think it's a given we'll see a new likeness for Gamora before she goes up for sale.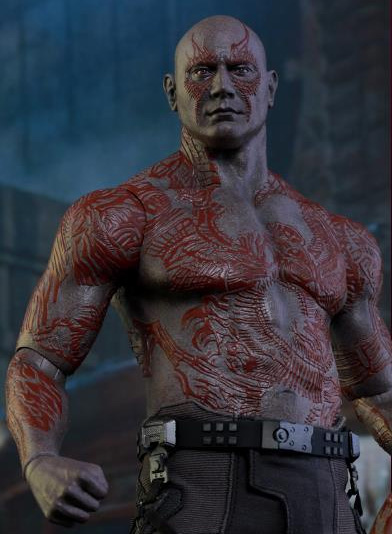 Drax, I'm less sure about. Since the approval process for the first Drax (shown above) took an extraordinarily long time–and that original figure has sold out and hasn't even arrived yet. I have a sneaking feeling Hot Toys may reuse their Dave Bautista head sculpt, but I hope that I'm wrong. It's not a bad head, mind you, but a new portrait with angry or laughing expression would be a lot of fun. We'll have to wait and see.
Likewise, we'll have to see how the Hot Toys Baby Groot figure is packaged. Most collectors are assuming he'll come as part of a two-pack with the new Guardians of the Galaxy Vol. 2 Rocket Raccoon figure, but I wonder if HT might pack Baby Groot with Gamora to boost her sales instead.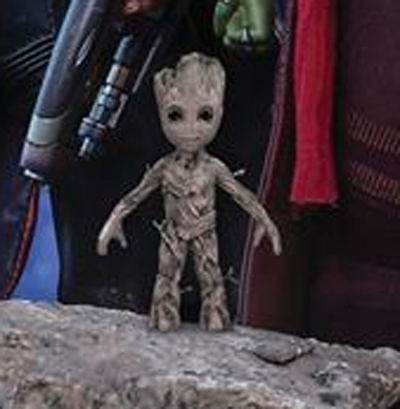 And for that matter, who says there won't be multiple Baby Groot Hot Toys figures…? After all, we got several mini Ant-Man figurines from Civil War. Hmm…
I'll post updates to the Marvel Toy News Facebook and Twitter Pages as more information about the Guardians of the Galaxy 2 Hot Toys sixth scale figures is released. With the movie hitting theaters in just four months, I doubt we'll have to wait very long before Hot Toys starts revealing more information on this quintet.
What are your thoughts on the Hot Toys Guardians of the Galaxy Vol. 2 figures, Marvel collectors? If HT doesn't update the head sculpts from the original releases, are you still interested in these 1/6 figures? And for that matter, how do you think the costumes from the new movie stack up against those in the original?