I've talked a great deal about Marvel Hot Toys figures since I started this blog (especially about the Hot Toys Avengers figures), but I haven't put forward an official Avengers Hot Toys figure review–until now. Last week I received the biggest Marvel Hot Toys figure ever released, and though he's the most atypical figure in the line so far, I figured I'd begin my reviews with him. It's the absolutely massive beast that is MMS 186: the Avengers Hot Toys Hulk sixth scale figure!
The Right:
First and foremost, huge props to Hot Toys for making the Hulk Hot Toys 1/6 scale figure at all. There's no question that the Hulk was a very large project and labor intensive project that likely required far more resources and developmental effort than your typical Marvel Hot Toys figure release. I don't think anyone would have batted an eye if Hot Toys had just never created a sixth scale Hot Toys Hulk figure at all, citing cost or development issues as making the figure unfeasible.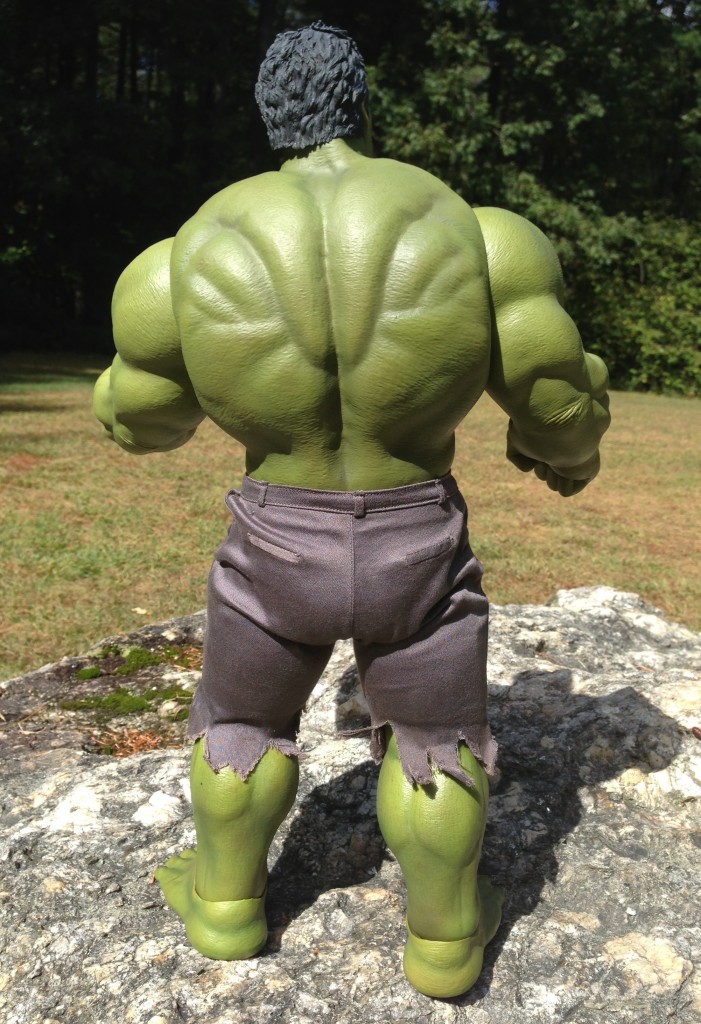 But Hot Toys didn't do that–they spent over a year working on what has turned out to be one of the most unique, incredible pieces in the entirety of the Hot Toys Movie Masterpiece Series. Hot Toys made sure that all of us crazy Marvel collectors would be able to own a complete roster of the Avengers movie team members in sixth scale form, and for that I am grateful.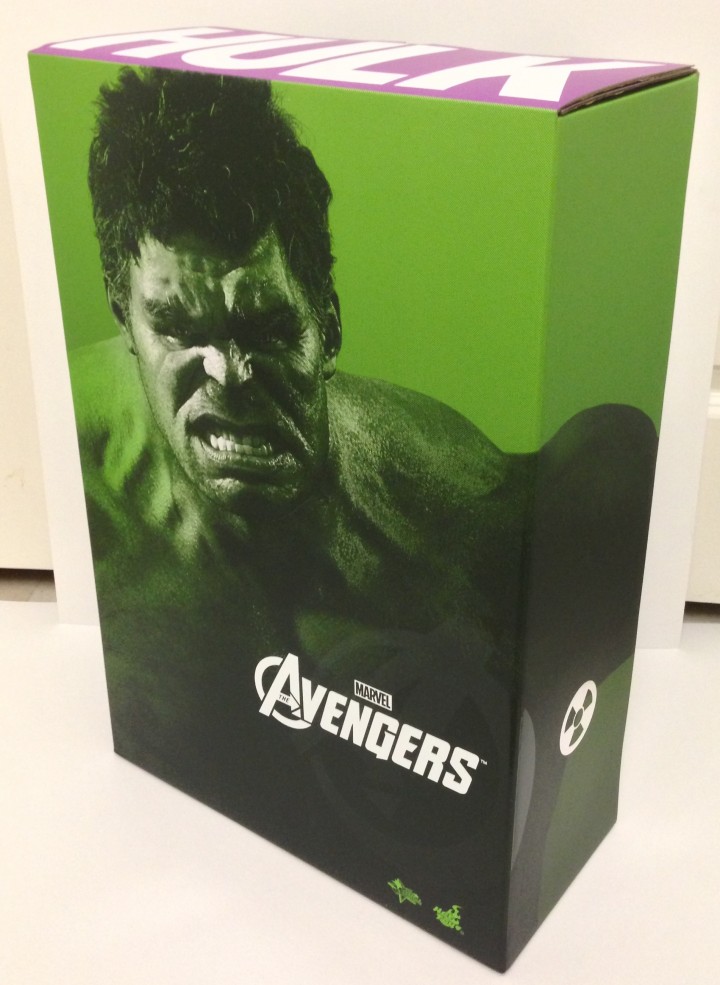 As far as the packaging goes–it's about what you'd expect. While there's no fancy slipcover for the Avengers Hot Toys Hulk sixth scale figure as there are for the other Hot Toys Avengers, but the Hulk's box makes up for that with the sheer impressiveness of its gargantuan size. Green photo of the Hulk on the front, with "HULK" written in white text on a purple background on top of the box. Simple, yet satisfying.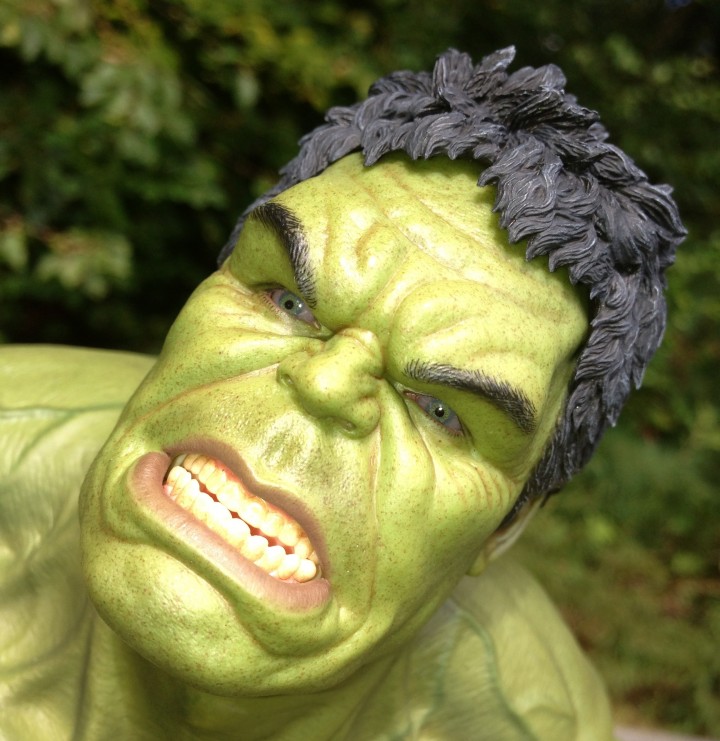 I do want to stop real fast and commend Hot Toys for placing extra cardboard insert inside of the brown mailer box that Hulk comes in. Way too often companies throw items inside of shipping boxes with no protection, and unwary collectors slice into the item itself when cutting open the mailer box. With Hulk, that's not even an issue, as sturdy cardboard inside the mailer box protects the Hulk's box, keeping it just as pristine as you'd hope for a $300+ purchase.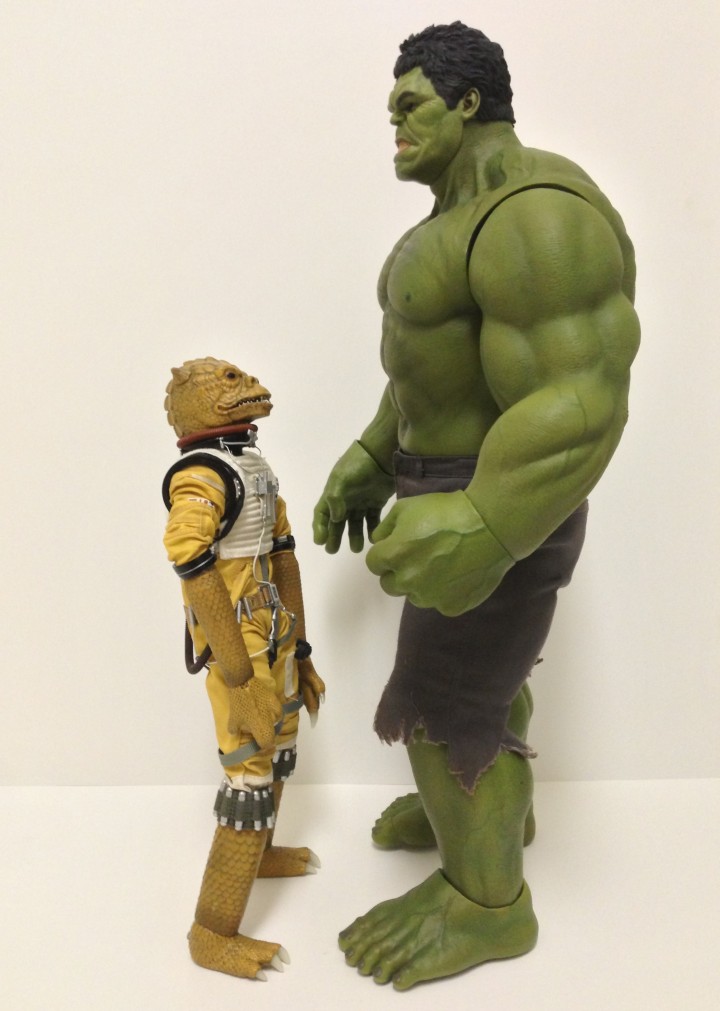 As you might expect, the Hot Toys Avengers Hulk figure is absolutely gargantuan–at around 17″ tall, he stands ever-so-slightly larger than the Hot Toys Iron Monger, making him the single biggest Hot Toys Marvel Movie Masterpiece Series figure. Hulk absolutely towers over other Hot Toys figure and sixth scale figures from other companies like Sideshow.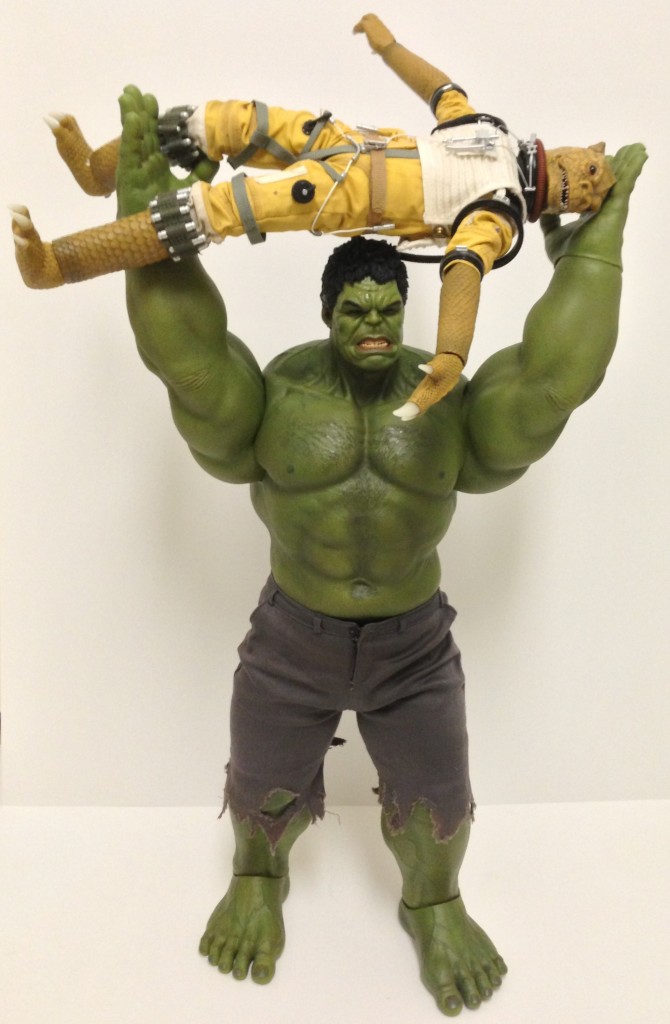 I've heard complaints about Hulk's size being too large and inaccurate, but looking at various screenshots and scenes from the movie, there are definitely periods in the movie where the Hulk looks authentically to this scale. If the scale isn't 100% accurate, then it's pretty dang close.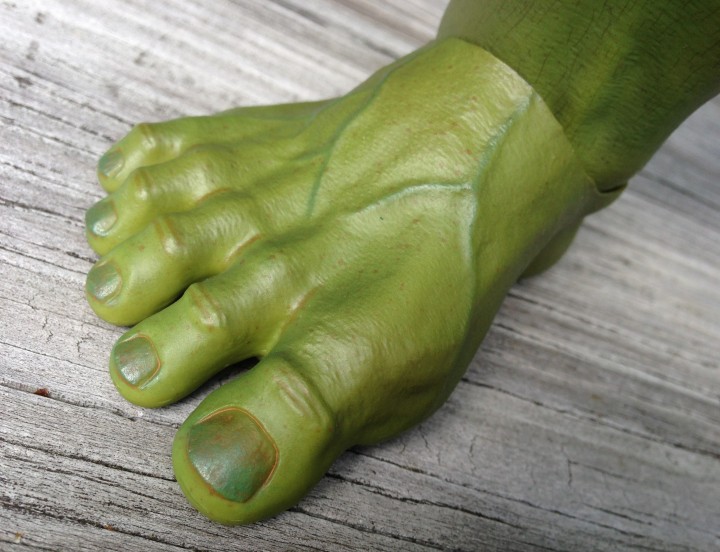 When you buy yourself a $300 action figure as large as the Hulk, you expect some jaw-dropping paint details. And as usual, Hot Toys pulls through with their usual amazing level of paint applications and deco. Some of my favorite parts of the paint deco on the Hot Toys Hulk 1/6th scale figure are the grime under his toenails, the thin little hairs brushed onto his legs, the slightly darker green of his veins, and his definitely-not-whitened teeth.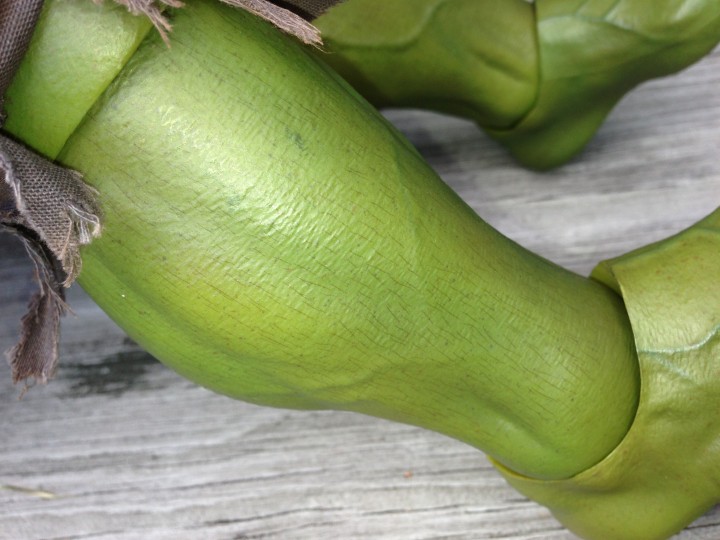 Hulk is wearing one piece of clothing–Banner's tattered pants (that look more like shorts on the beast that is Hulk). Hot Toys is one of the best when it comes to replicating clothing as soft goods in the sixth scale, so it's unsurprising that Hulk's pants look fantastic.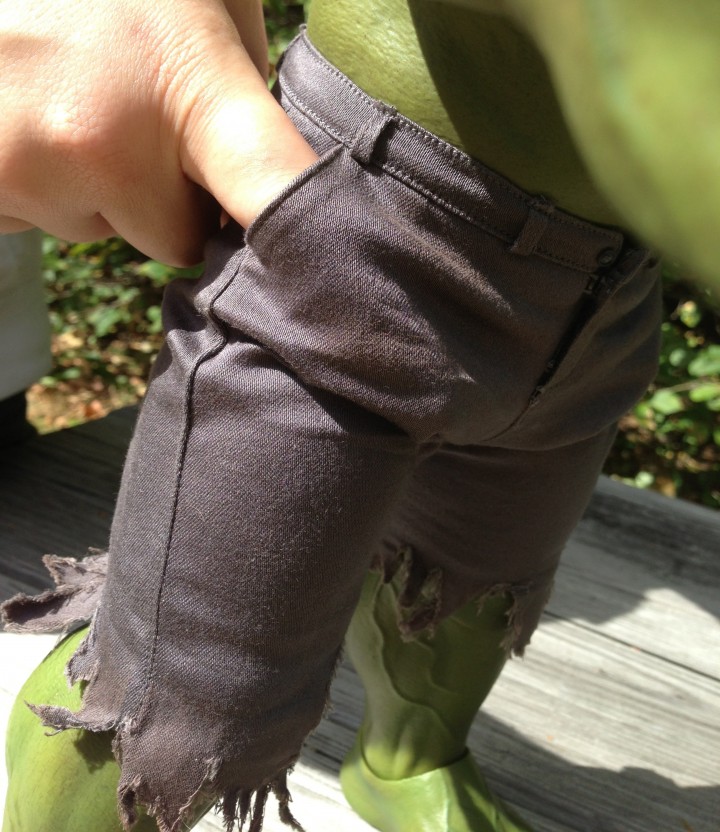 Hulk's pants are even a bit fancier than some of mine, as not all of my pants have functional pockets (man, I hate faux pockets)–but Hulk's side pockets actually do work!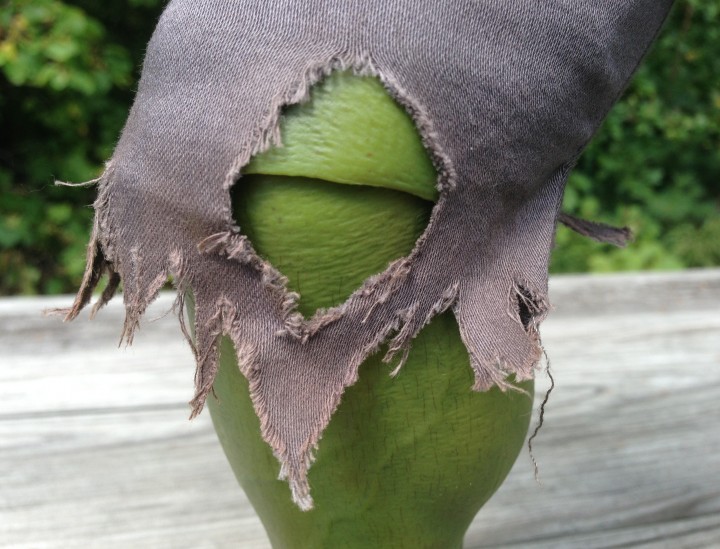 Hot Toys Hulk includes only two extra parts: a pair of open hands with bendable fingers (but not thumbs). I'm a trifle concerned about future plastic degradation on these, but I appreciate the thought that went into giving Hulk hands that had articulation without having to have ugly cut joints showing on the fingers.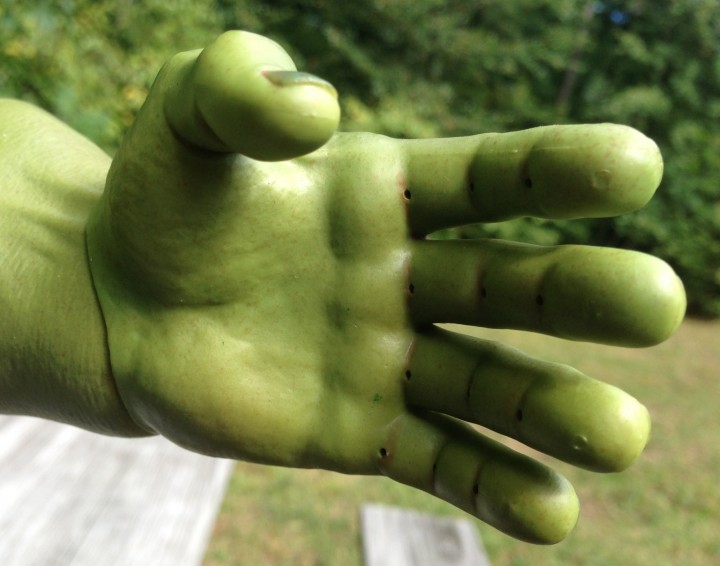 Before Hulk was released I heard some concern from folks that Hulk was going to feel hollow and light, like a cheap rotocast toy. That is not the case at all. This is one heavy action figure–probably the single heaviest action figure in my entire collection. The Hulk Hot Toys figure is a high-end collectible, and he has the high-end heft to match.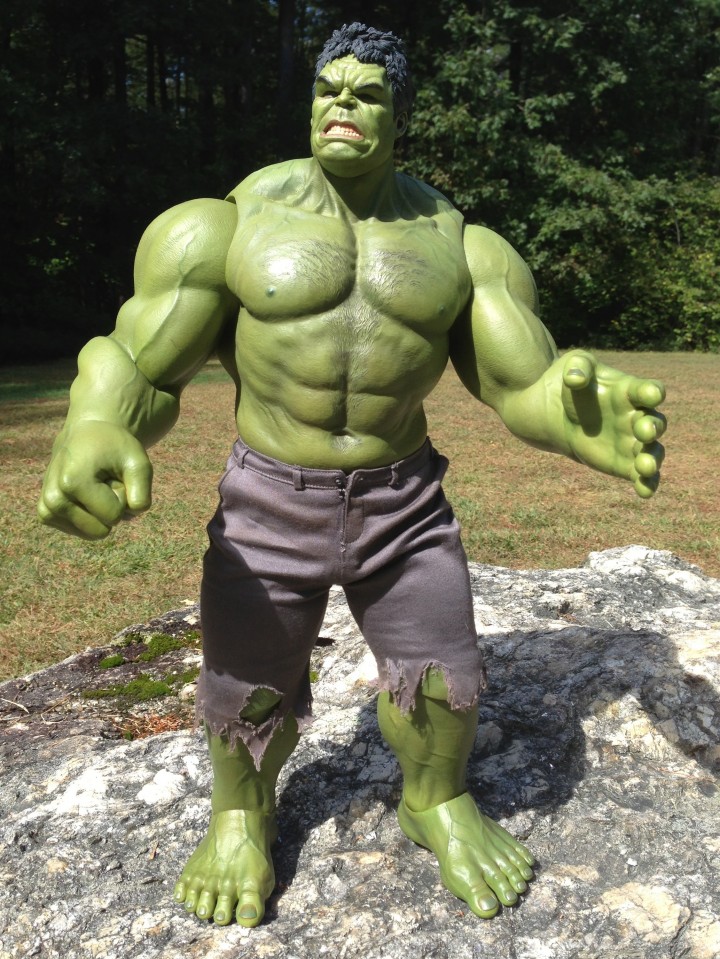 Despite the fact that Hulk is the only one of the Avengers Hot Toys figures to not include a figure stand, he really doesn't need it–with his legs and feet being as bulky and wide as they are, he easily stands up without any real problems however I try to pose him. And with the ratchet joints that Hot Toys wisely utilized for some of Hulk's articulation scheme, his joints feel tight and sturdy despite being so large and heavy.
The Wrong:
Hulk features a variation of the popular Hot Toys PERS feature, where the top of Hulk's head can be removed and you can literally mess around in Hulk's head and move his eyes around via the "stalks" inside his head. While the head stays on well enough with the magnets that hold it together, there's a very noticeable crease in Hulk's hair sculpt because of the feature, marring an otherwise perfect head sculpt.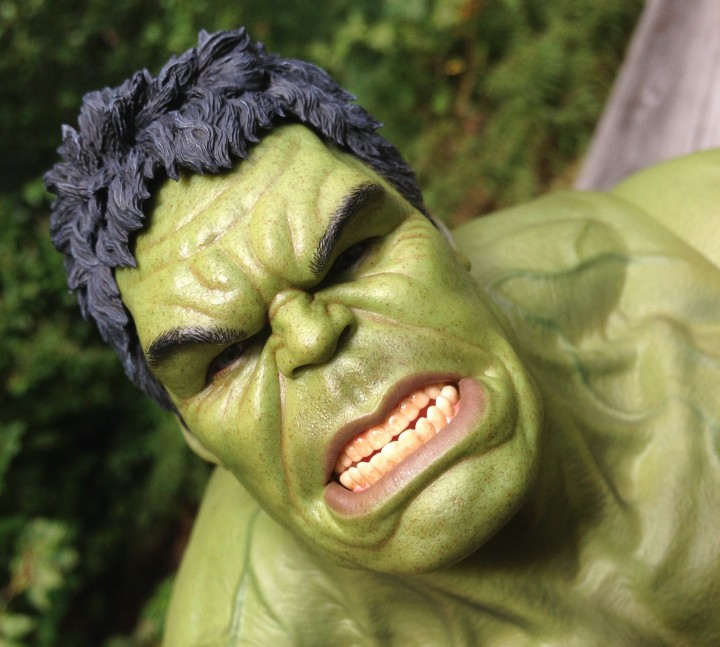 I'm not even sure why Hot Toys bothered with this moving eyes function to begin with–Hot Toys Hulk's eyes are so tiny and shadowed by his forehead that you barely ever see his eyes anyway. Considering we're paying for the extra materials and work that went into integrating the Hulk PERS feature, I'd have much rather gone without and taken $5-$10 off the cost of the figure instead.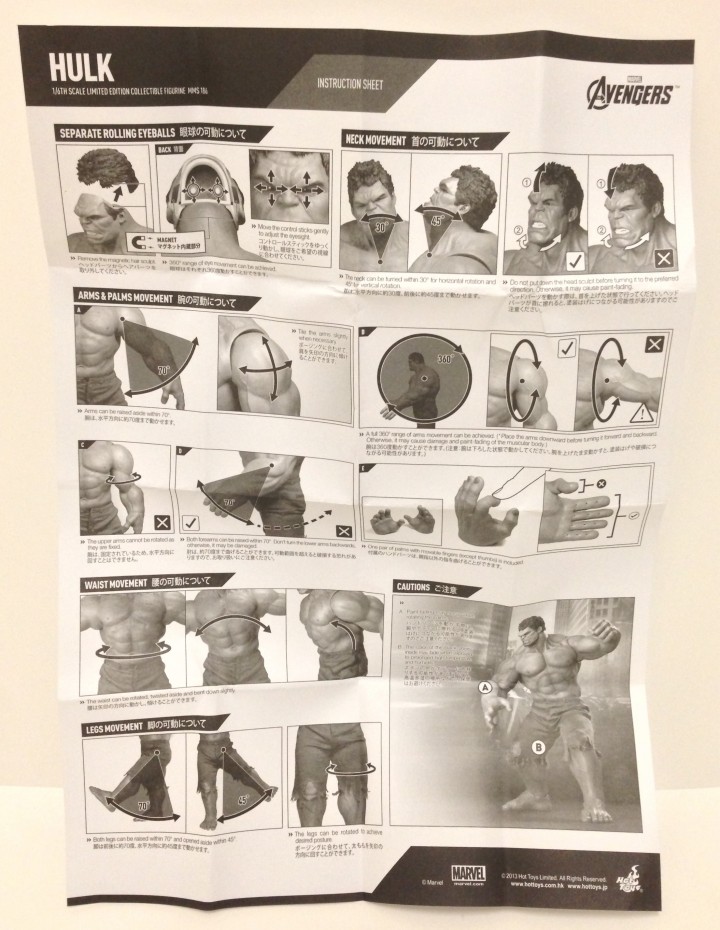 The 1/6 Avengers Hulk Hot Toys figure is not your typical Hot Toys Movie Masterpiece Series figure, and the far more limited articulation scheme that Hulk has really shows it. Hot Toys include an instruction sheet with Hulk to let collectors know exactly what they can and can't do with Hulk, and there's a lot that he can't do. The biggest omission is definitely the lack of any biceps swivel, however–without it, Hulk can't really cup a fist, cross his arms, or achieve any number of upper-body poses that you would expect.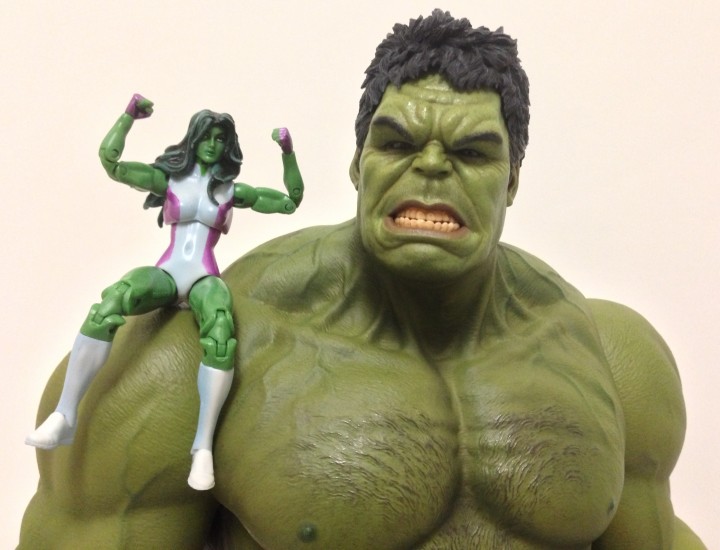 Hulk's head is double-jointed, but can only look up 45 degrees and look about 30 degrees in either direction (which isn't much of a range of motion at all). Hulk can only move his legs forward about 70 degrees, and his legs can only open about 45 degrees wide (not that I was gonna have Hulk doing the splits or anything). On his upper-body, Hulk's shoulders can do a full 360, but his forearms can only be raised 70 degrees and Hulk's ankle and wrist articulation are also highly limited by his sculpt (despite having the usually awesome ankle rockers).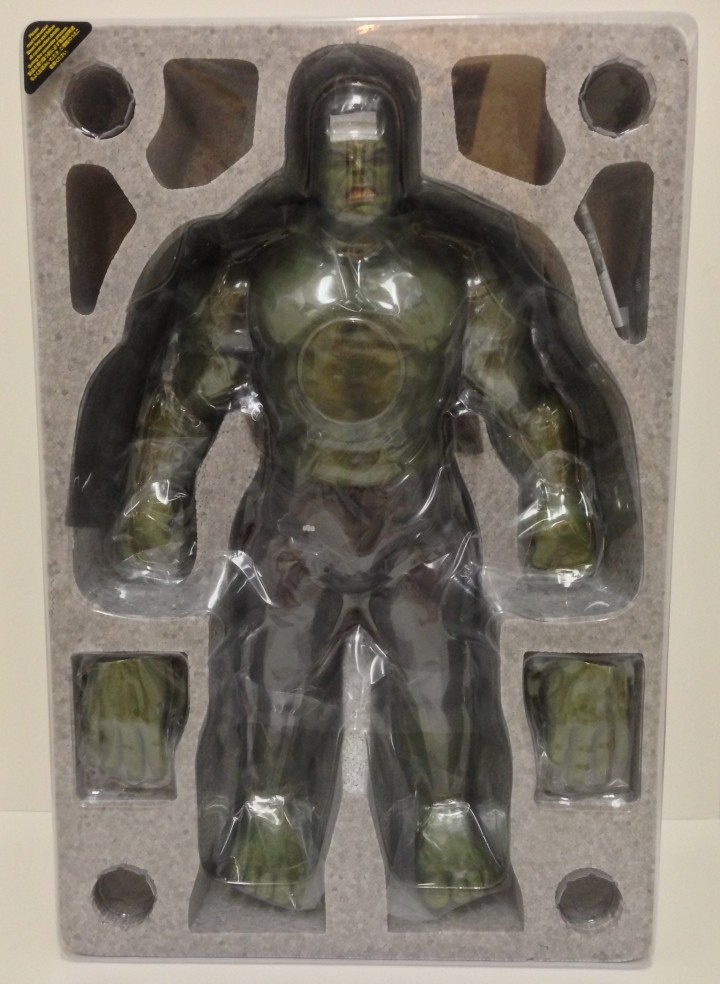 Also, at a price of $300 plus shipping, I would have really, really liked if Hot Toys could have budgeted in an extra head, a piece of debris for Hulk to hold, a pair of articulated hands, a display stand–anything. Even with the 1/6 Hulk Hot Toys figure being as extraordinarily gigantic as it is, $300 (and far more if you're looking to buy it now) seems like too much for what is essentially a big action figure with some cloth pants. I know that the development costs for this figure were probably astronomical as it was, but I still think (maybe unjustly so) that Hot Toys could have found a way to get us an extra closed mouth Hulk head or roaring Hulk head in addition to the default head for MMS 186.
"Where Can I Buy It?!"
If you're just now deciding that you want the Avengers Hot Toys Hulk Movie Masterpiece Series figure, you are in big trouble–but not as much trouble as you would be if you decided you wanted Hulk six months from now. You can pick up the Hulk Hot Toys Sixth Scale figure for about $340-$350 on the secondary market, which is far better than the $500+ I imagine Hulk will be selling for half a year from now.
Overall: I give Hot Toys a standing ovation for their creation of this 17″ Hulk Hot Toys Avengers figure, even if it is flawed in some cases. The paintwork on Hulk and the sculpting are absolutely tremendous, and I don't have the complaints about this 1/6 Hulk figure's scale that some people seem to have. What I'm less enthused about is the limited articulation built into the Hulk (no biceps swivel is a real killer), the useless movable eyes feature that messes up his otherwise perfect head sculpt, and the lack of any accessories beyond the hands with bendy fingers. Despite my complaints, Hot Toys Hulk is a very good sixth scale figure that I'm glad to have in my collection–I just hope that when Avengers 2 comes out,
GRADE: B-