Amongst the landslide of new products being released this spring for the Iron Man 3 movie, it would be pretty easy to completely lose sight of a few lines being released. One that shouldn't be forgotten about, however, is Hasbro's awesome line of Iron Man 3 Marvel Legends figures. Though the first half of the six-figure Hasbro set didn't include any actual figures from the Iron Man 3 movie, the Marvel Legends Iron Man Series 2 assortment is composed of the two most recognizable armors from the film, and one of the most requested non-Iron Man robots ever for the Marvel Legends line…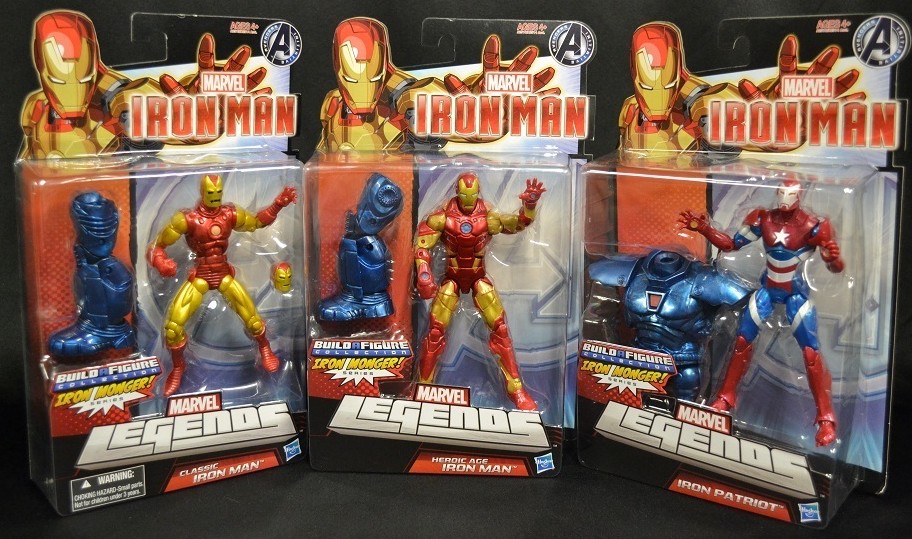 The 2013 Iron Man Marvel Legends Series 1 set contained figures of Classic Iron Man, Heroic Age Iron Man, and a comic book-styled Iron Patriot. This set was released in January 2013 and has been readily available at retail and widespread (to say the least). It's a pretty boring series, as it contains no Iron Man figures that we haven't really seen before in other forms from Hasbro.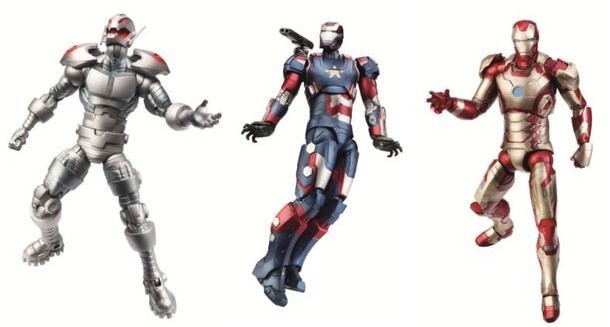 The Marvel Legends Iron Man Series 2 assortment, on the other hand, is full of good stuff. The two headliner Iron Man armors from the Iron Man 3 movie–the Iron Man Mark XLII armor and the Iron Patriot armor–are both included in this series.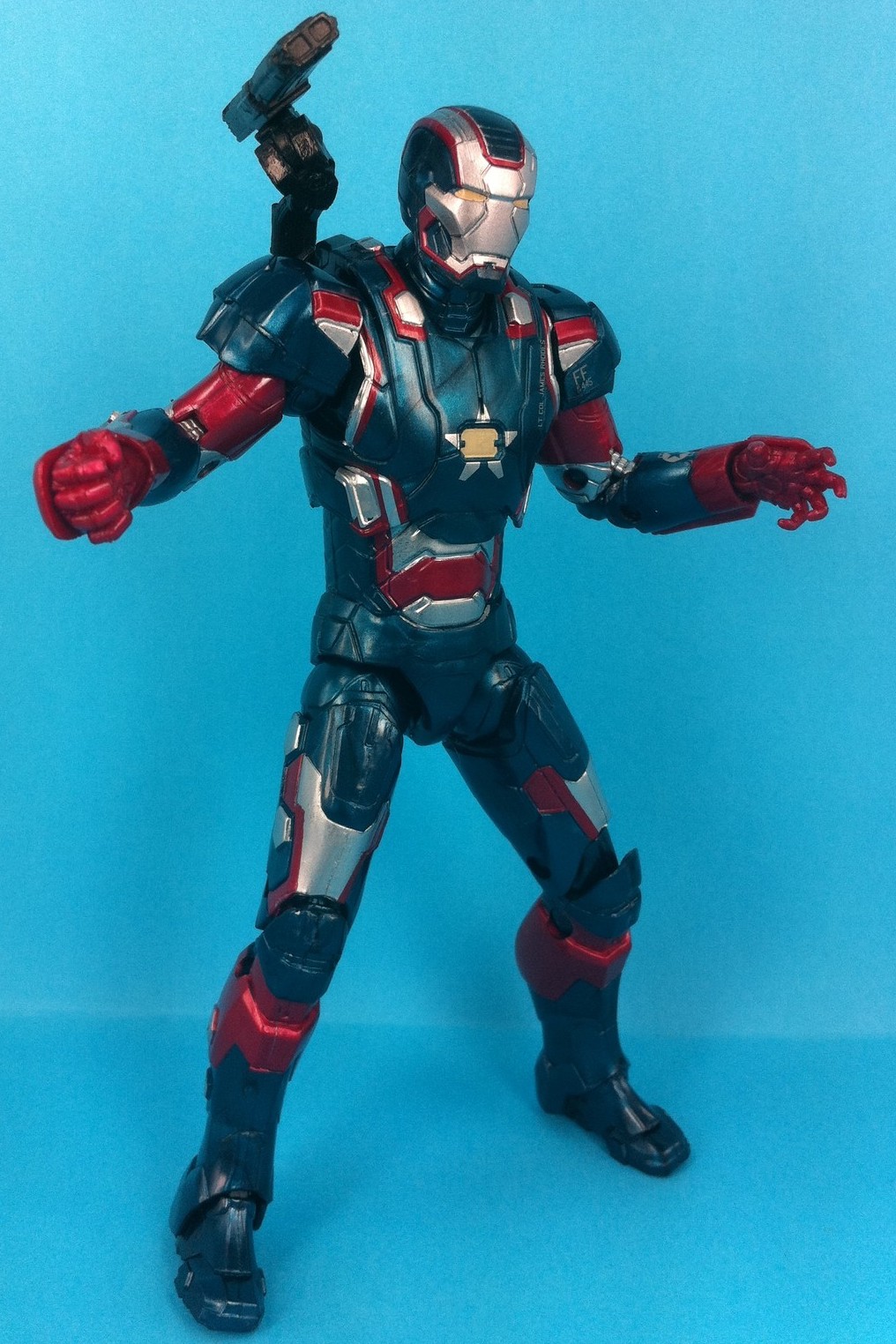 Though Marvel Legends Series 2 hasn't hit retail stores yet, a plethora of loose (most likely stolen) figures from the series have been for sale all over ebay, giving us our first look at the production copies of all three figures. The Iron Patriot armor is likely to be the most popular Iron Man 3 armor permutation, and the Iron Man 3 Marvel Legends Iron Patriot looks terrific. By comparison, the comic book-style Iron Patriot really looks pretty silly.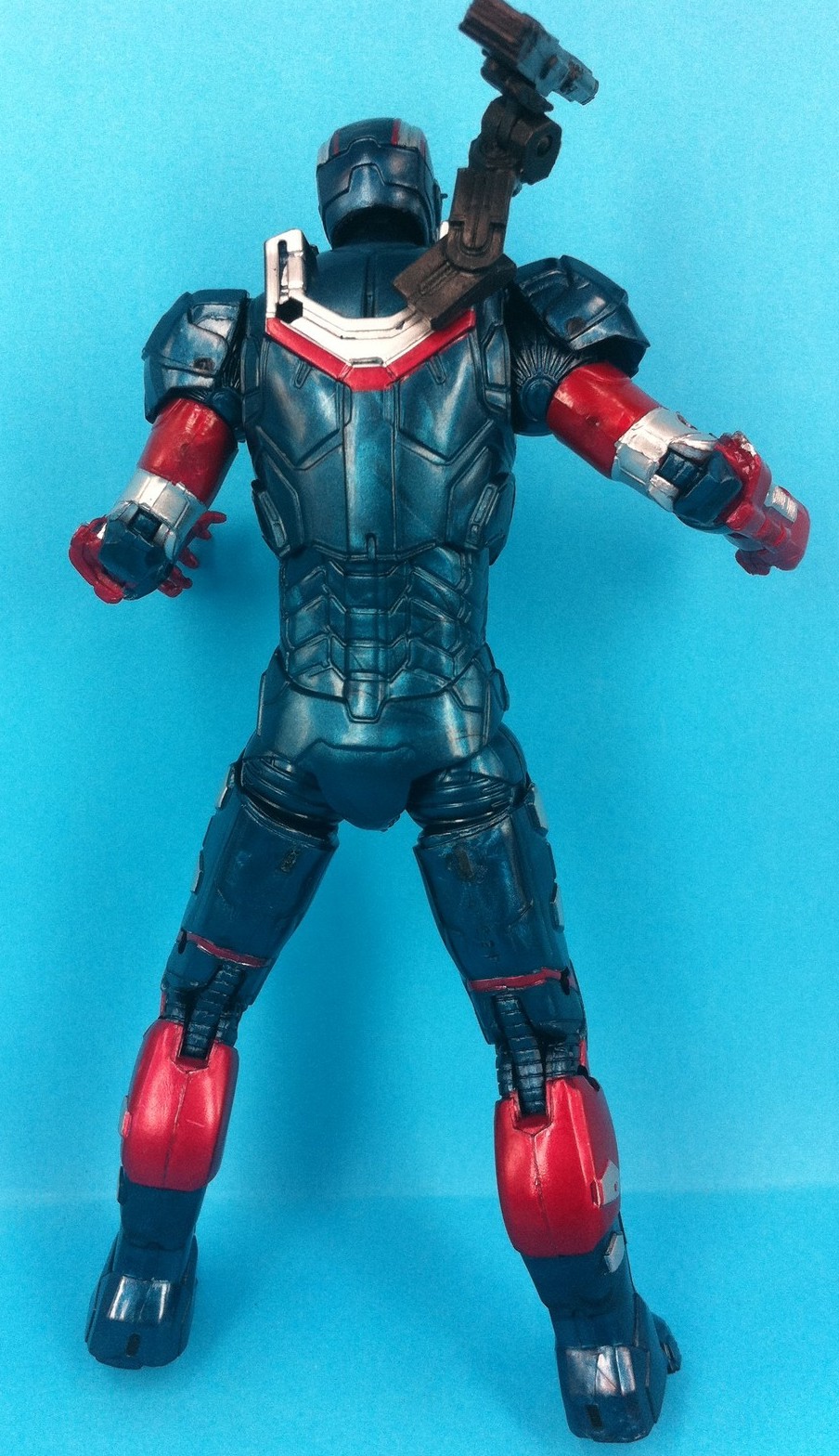 I'm a bit surprised to see how incredibly plain the Iron Patriot movie armor looks from behind. These photos are the first time I've seen what the armor looks like from the back, and it's really bland.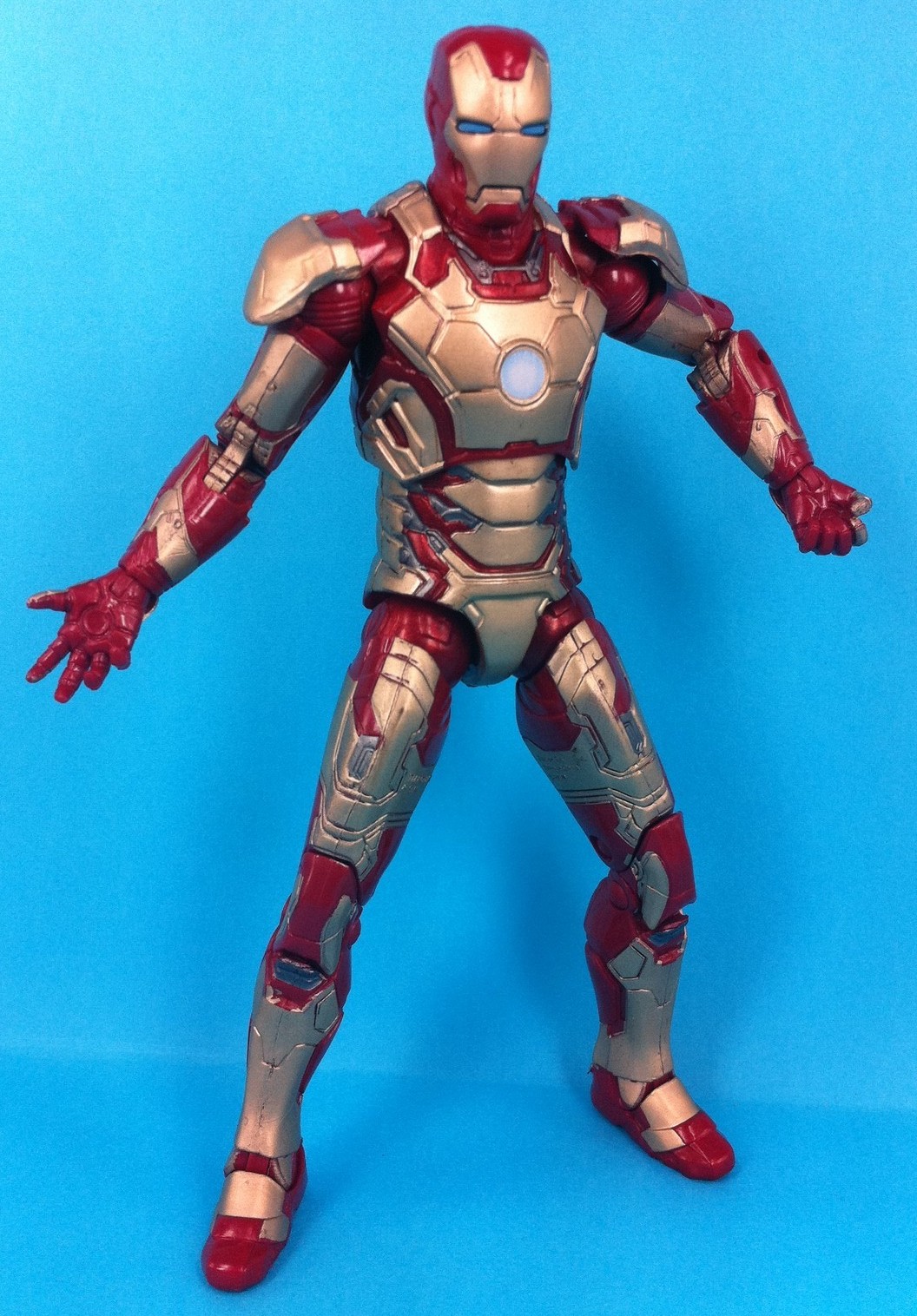 I was not a huge fan of the Iron Man Mark 42 armor when I first saw it, and it hasn't quite grown on me yet. I still feel like it looks way too gold, but I suspect I'll change my tune once I see Iron Man 3 in theaters next month. The Marvel Legends Mark 42 Iron Man figure looks nice, but I'm still having a problem getting past feeling like the armor just looks plain odd.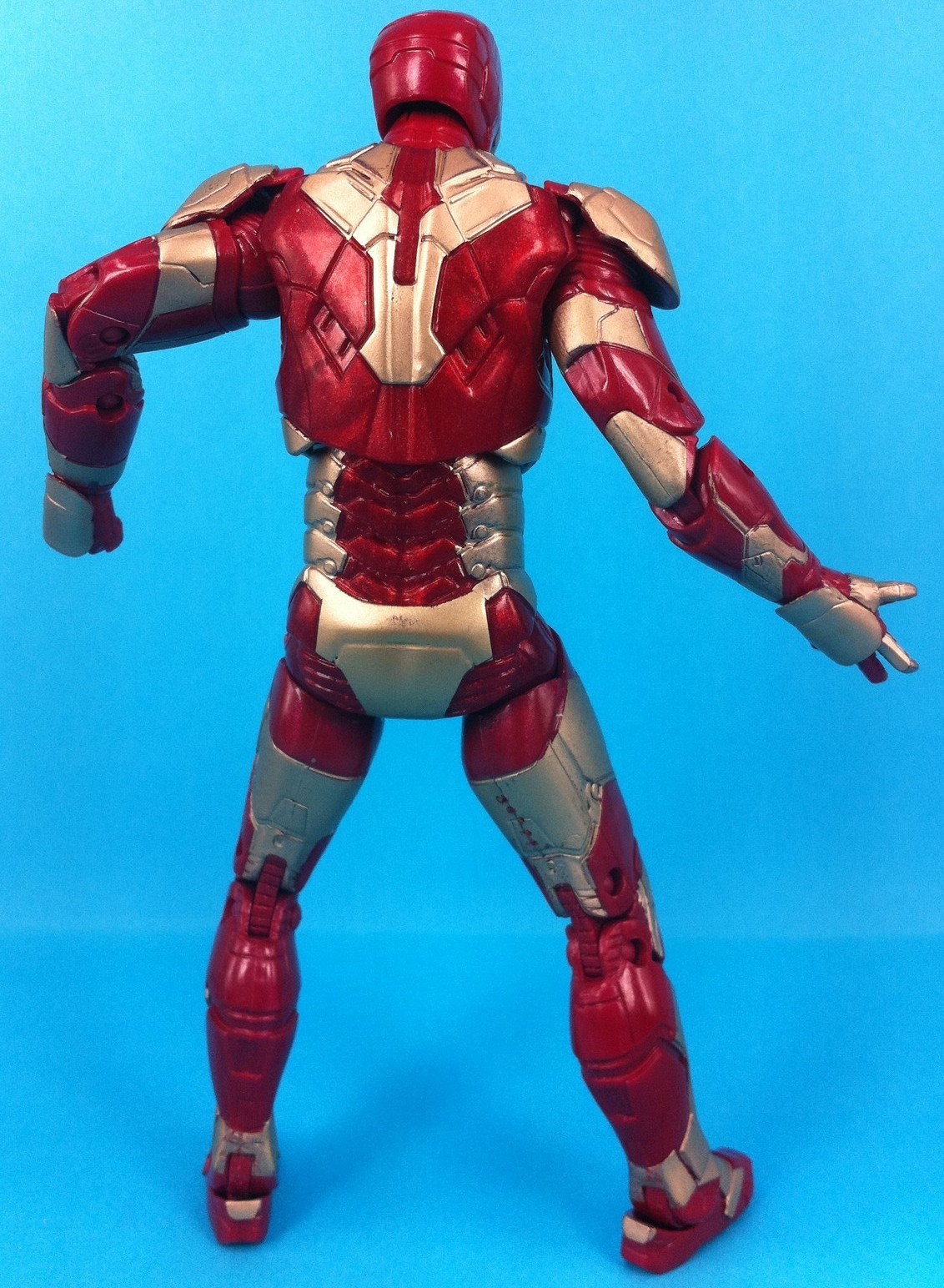 The Marvel Legends Iron Man Mark XLII armor has a lot more color on the back than the Iron Patriot suit does, though I suppose that makes sense with Tony being much more of a showboat type than Rhodey.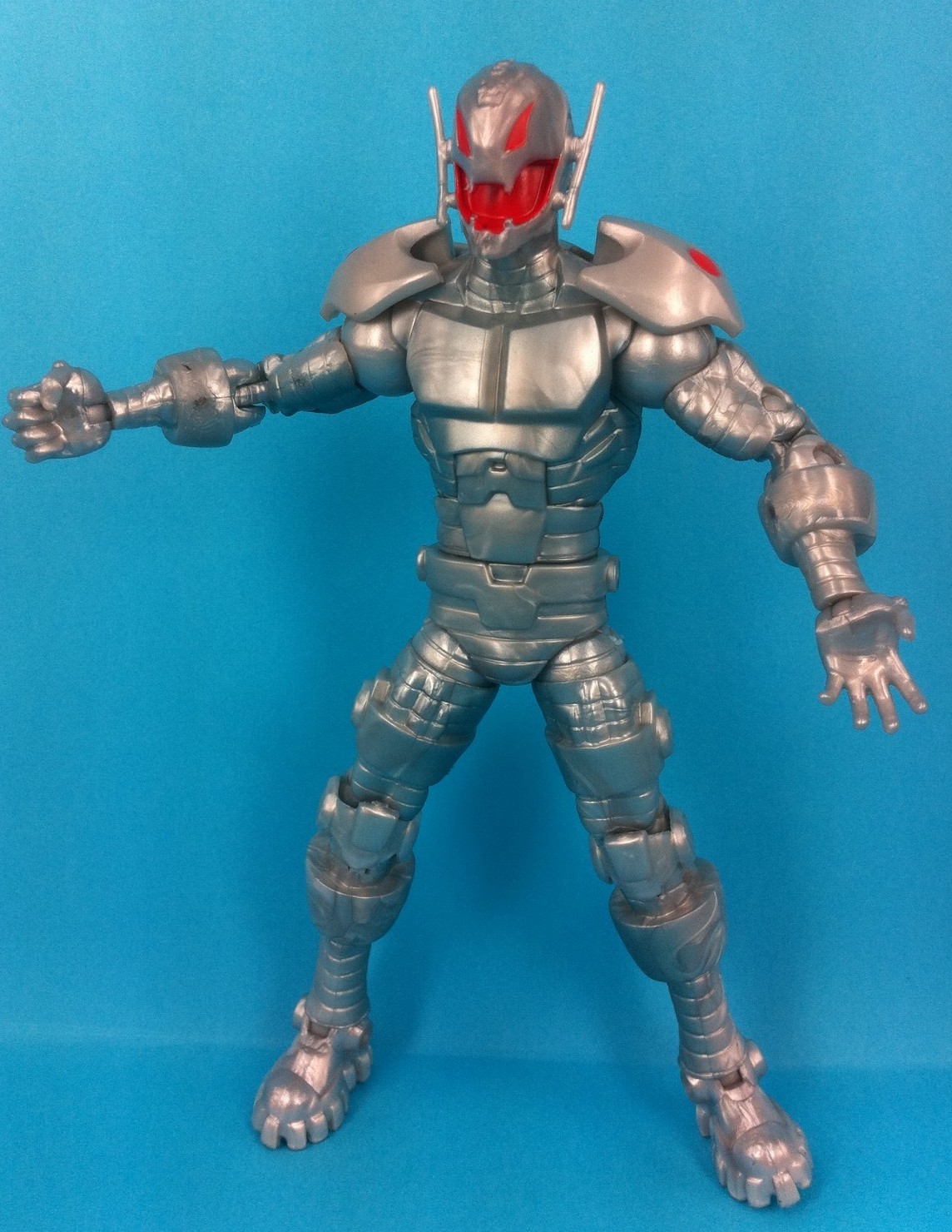 Ultron seems like a bit of a weird choice, as I don't typically think of him as being an Iron Man villain, but hey–fans have been asking for a good Marvel Legends Ultron figure for over a decade, so who am I to complain? While this Ultron isn't quite as classic-looking as many fans had hoped, he's still worlds better than the abomination that Toybiz released as Marvel Legends Ultron back in the day *shudder*.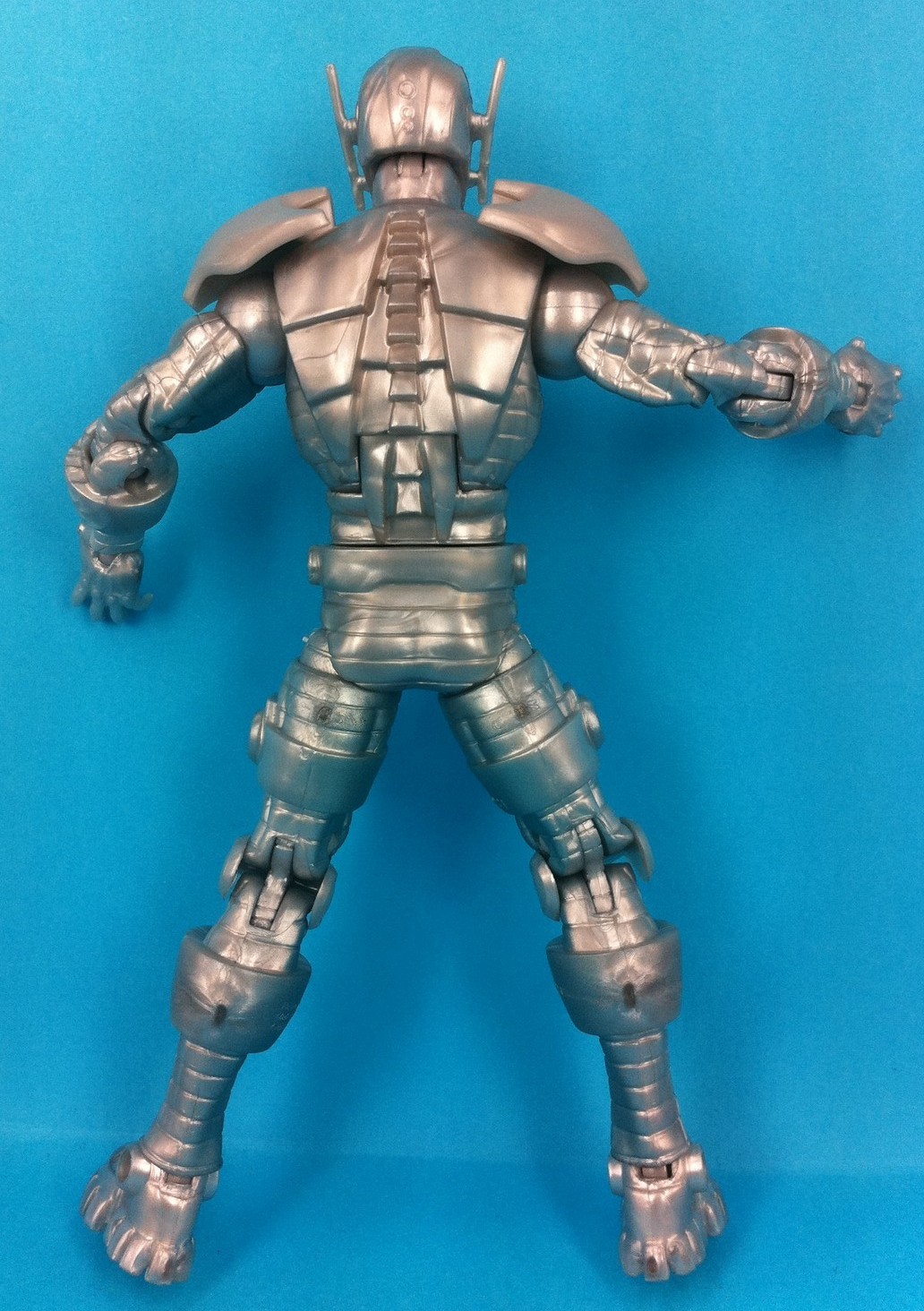 Even if you're ambivalent toward one or two of the figures in the Iron Man Marvel Legends series, you're probably going to want to pick all of them up anyway. Why? Because each of the six figures contains a piece of the huge classic comic book-style Iron Monger build-a-figure.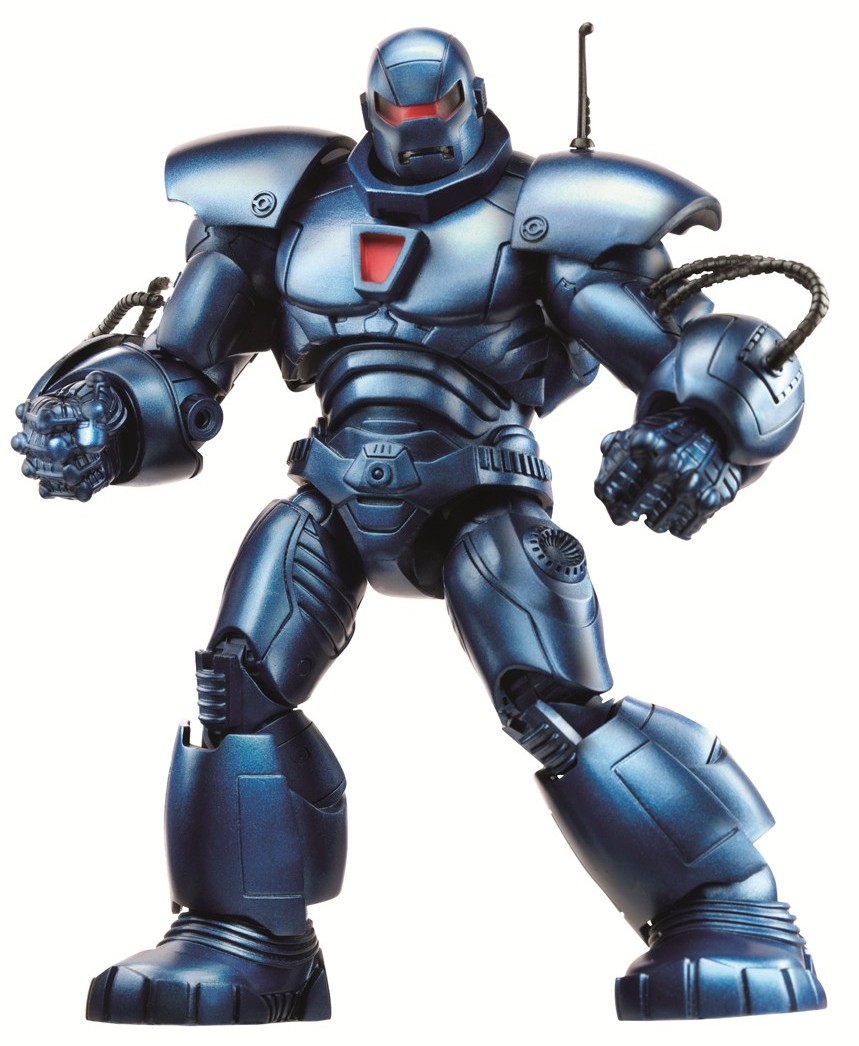 I hesitate to use the term "sheer beauty" to describe a giant evil mech suit like the Iron Monger, but this Marvel Legends Iron Monger build-a-figure is really something great. It helps a series' sales so much when it has a Build-A-Figure that everybody wants, and that's certainly going to be the case with the classic blue Iron Monger figure.

The Iron Man Marvel Legends Series 2 set containing the Ultron, Iron Man Mark XLII, and the Iron Man 3 Iron Patriot figures is set to be released this month. I'll post full reviews and photo galleries of all three figures (plus Iron Monger) once I receive them.