I spent my entire life hating Venom, right up until I realized I actually love Venom. See, the monstrous, slobbering tongue, anti-hero Venom from the 1990's just didn't do it for me (sorry). But when I read Rick Remender's "Venom" comic book series, the character of Venom really resonated with me for the first time ever. And for some inexplicable reason, my fandom of the modern Flash Thompson Venom has colored my feelings for the Eddie Brock "classic" Venom as well. So, although I'd gone my whole life without owning a Venom toy, I couldn't resist purchasing the Diamond Select Toys Marvel Select Venom figure…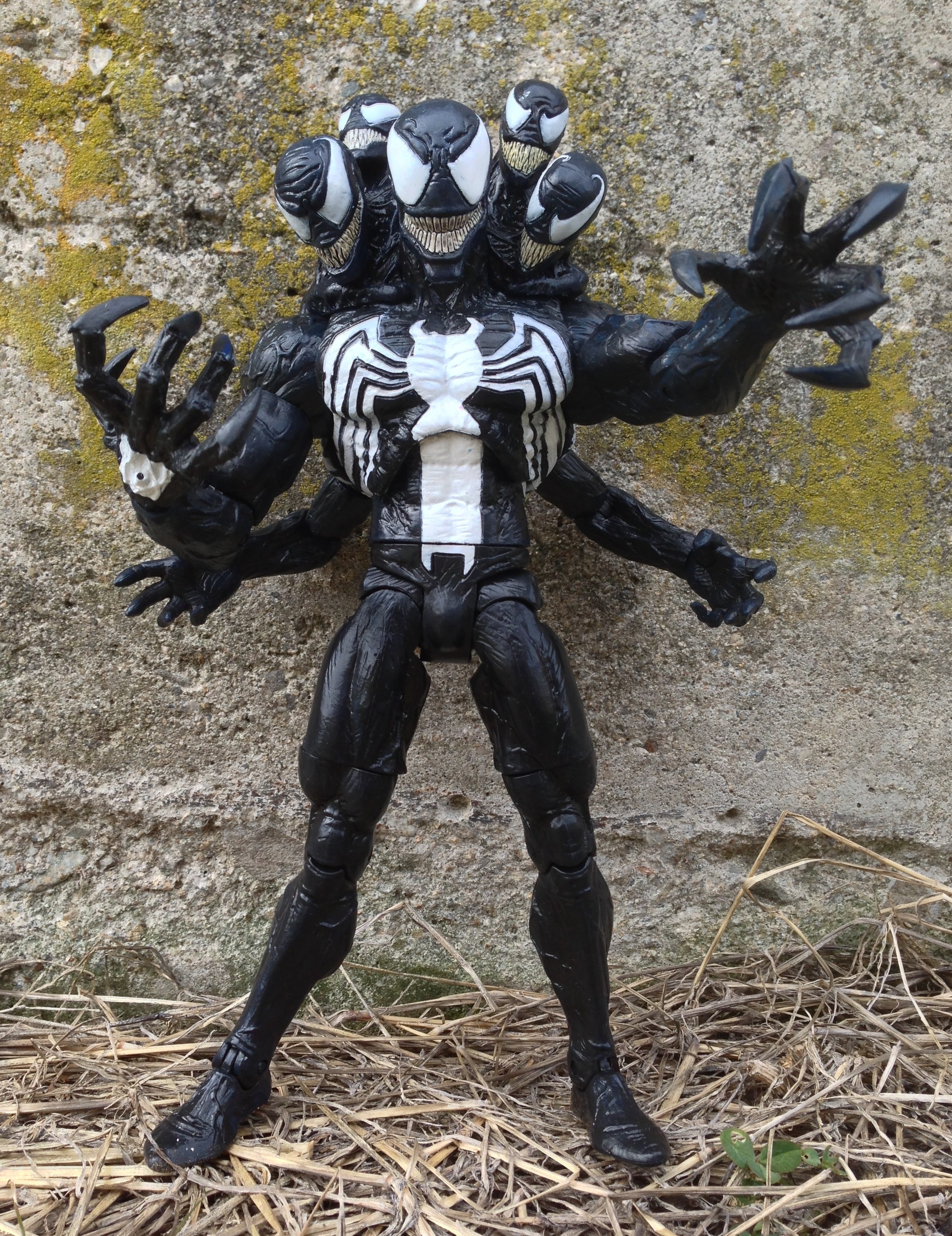 The Right:
Much like I've never been the biggest proponent of Venom himself, I've never been a major advocate for the Marvel Select figure line by Diamond Select Toys. I haven't bought a Marvel Select figure since some of their earliest offerings like the Black Cat and Ultimate Spider-Man, who I felt were pretty underwhelming as far as fully-articulated action figures go. After purchasing this Venom, I have to change my stance completely toward the Marvel Select line–Diamond Select Toys can do some nice work. The one who's been missing out by looking past the Marvel Select line is me.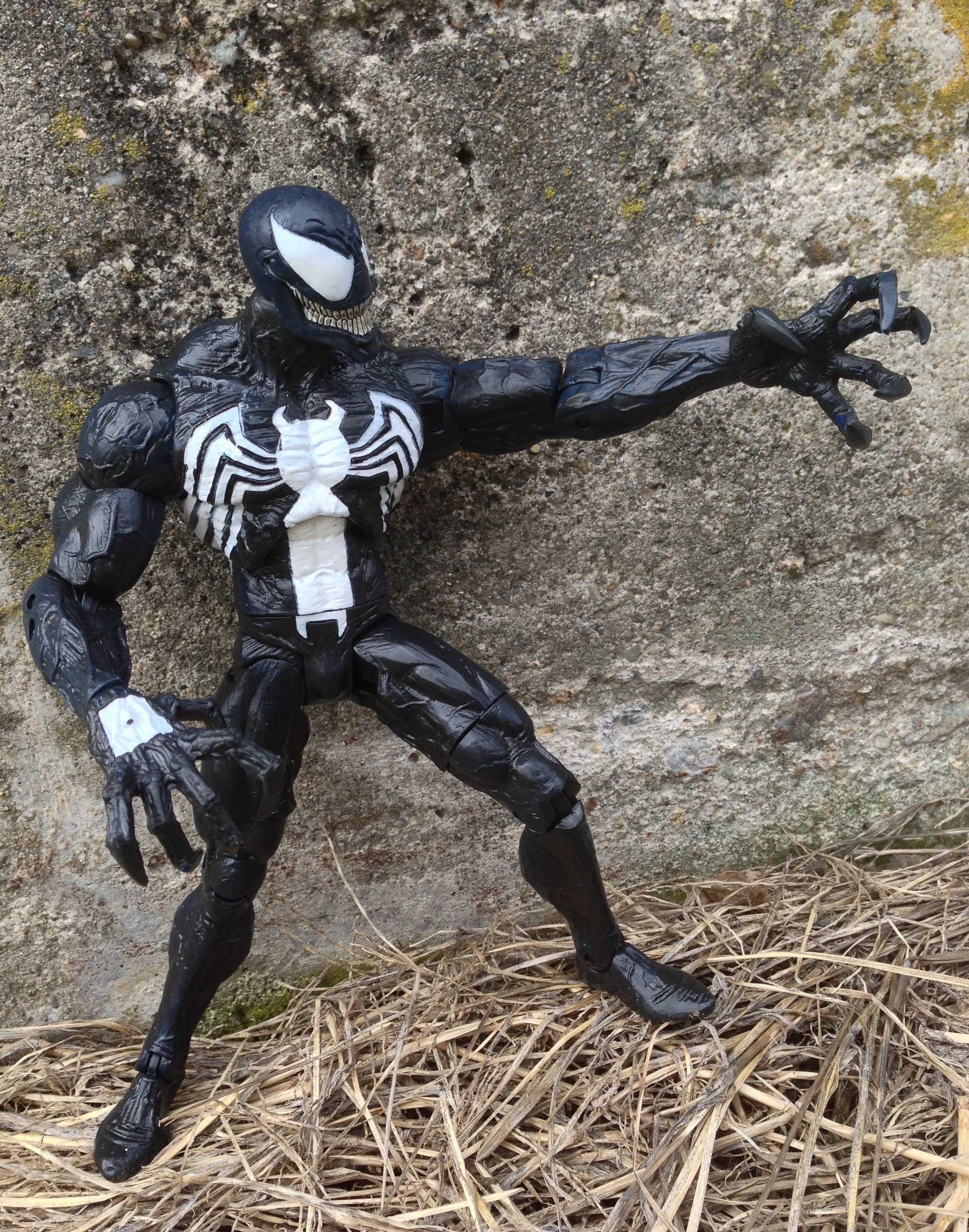 The first thing I did when I got the Marvel Select Venom action figure out of the package was throw off the big mass of Venom heads and arms. They're beautifully-sculpted (well, "beautiful" might be a weird choice of words) and all, but I hate the concept of multi-headed Venom (and yes, I've read "Venom: The Madness", and no, I don't like it). Without all the distraction of the multiple Venom heads, this is a straight-up classic Venom figure, and it looks awesome. The super-sharp symbiote claws look fearsome and deadly, and are my default hands for this Venom figure.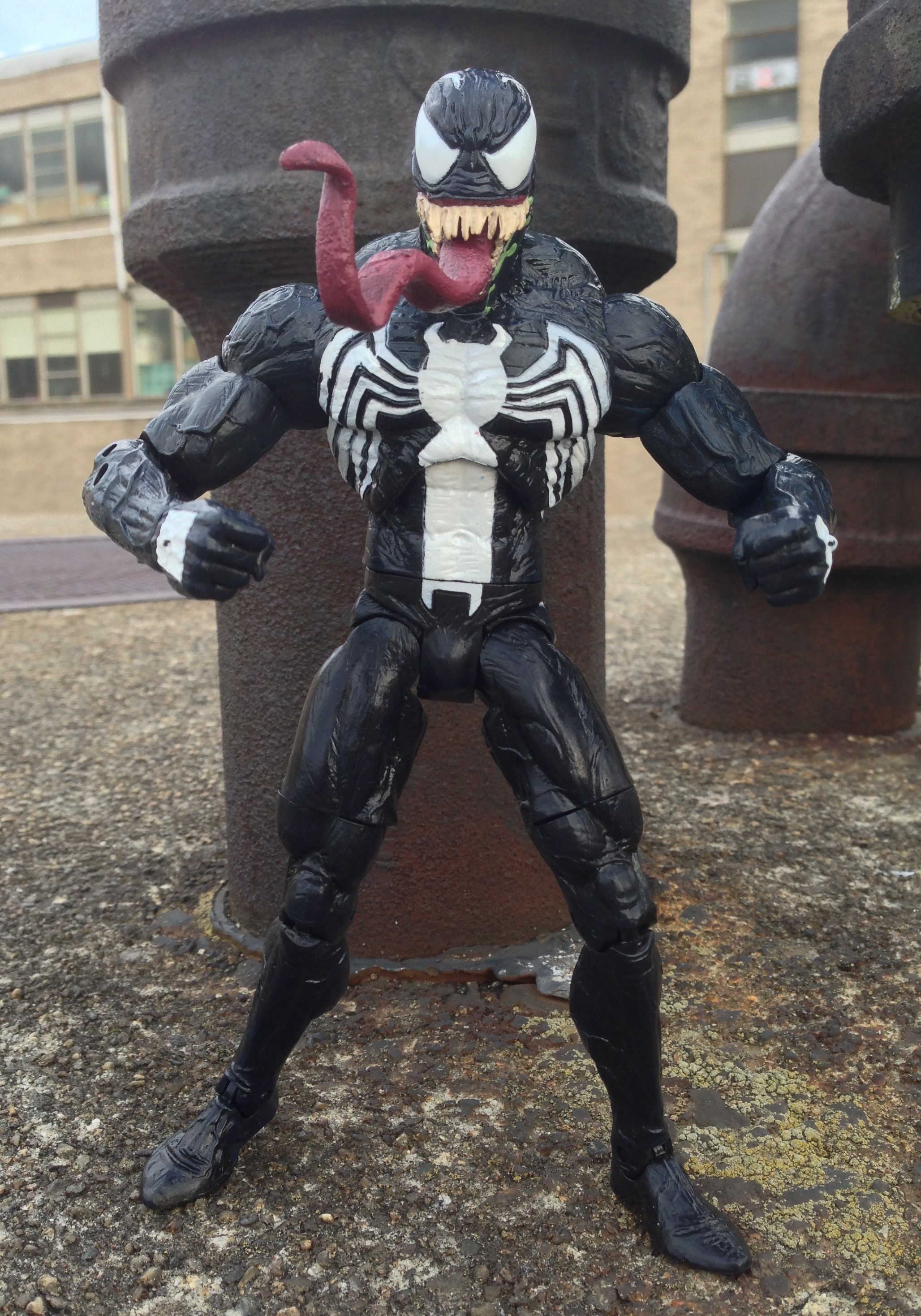 For those who prefer the tongue-flapping Venom of the 1990's, you're covered too. There's an extra tongue-showing Venom head included, complete with radioactive green drool oozing out. Combined with the extra pair of removable fists, you can make Venom look just like he did in the 1990's Spider-Man cartoon and many of the 90s comics. This particular head looks really silly and over the top to me, but there's no denying that it's an accurate representation of how Venom looked over a decade ago.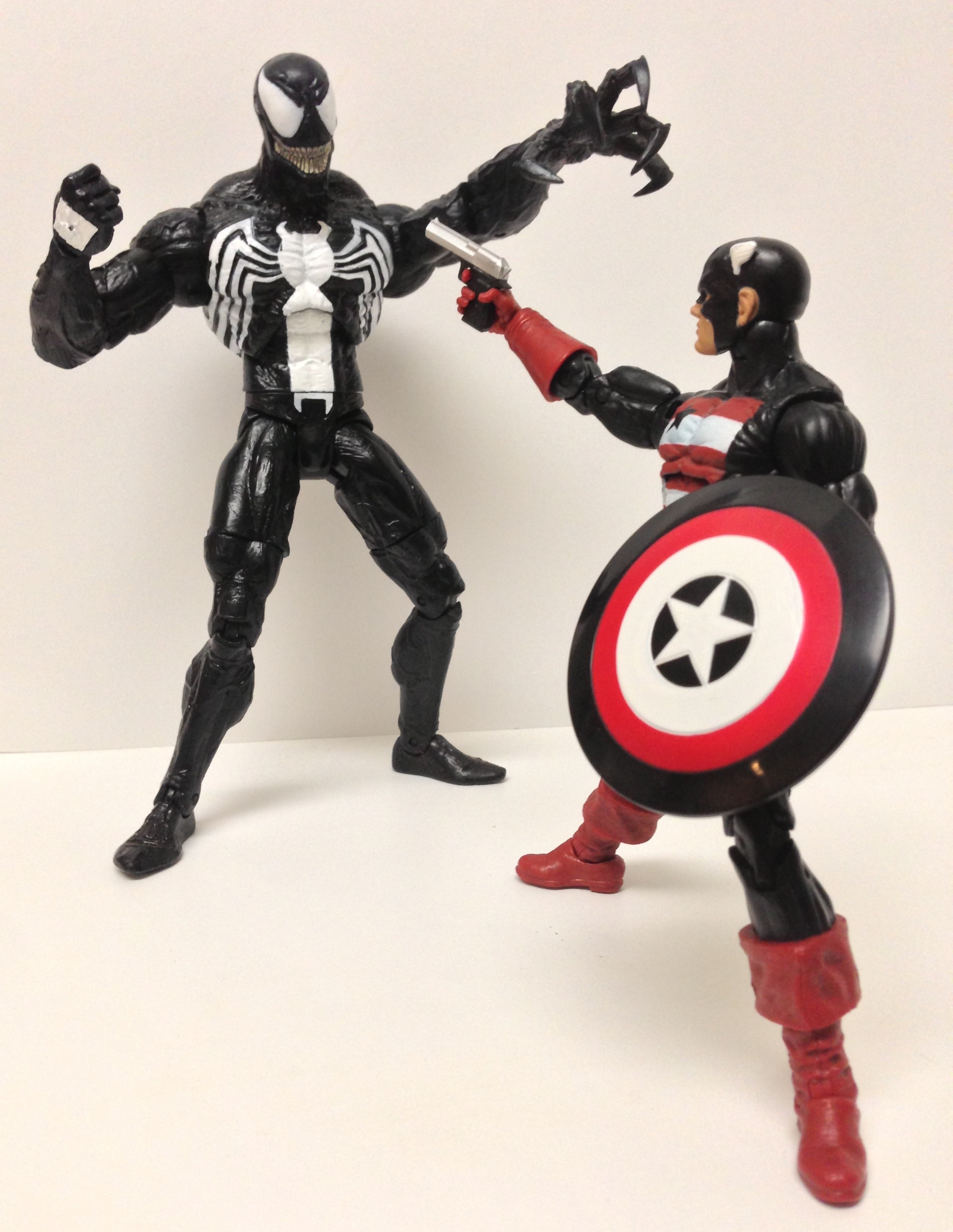 Being a Marvel Select figure, Venom is pretty humongous. He absolutely towers over the 2013 Marvel Legends action figures, but I don't really have a problem with that (seeing as how Venom is a shape-changing extraterrestrial symbiote and all). The scale on Venom has been all over the place in the comics over the years, so I think he fits in just fine with the Marvel Legends line. As for the 4″ Marvel Universe figures, well… that's a lost cause, but I don't think anyone ever thought this figure would be aesthetically compatible with the Hasbro Marvel Universe line.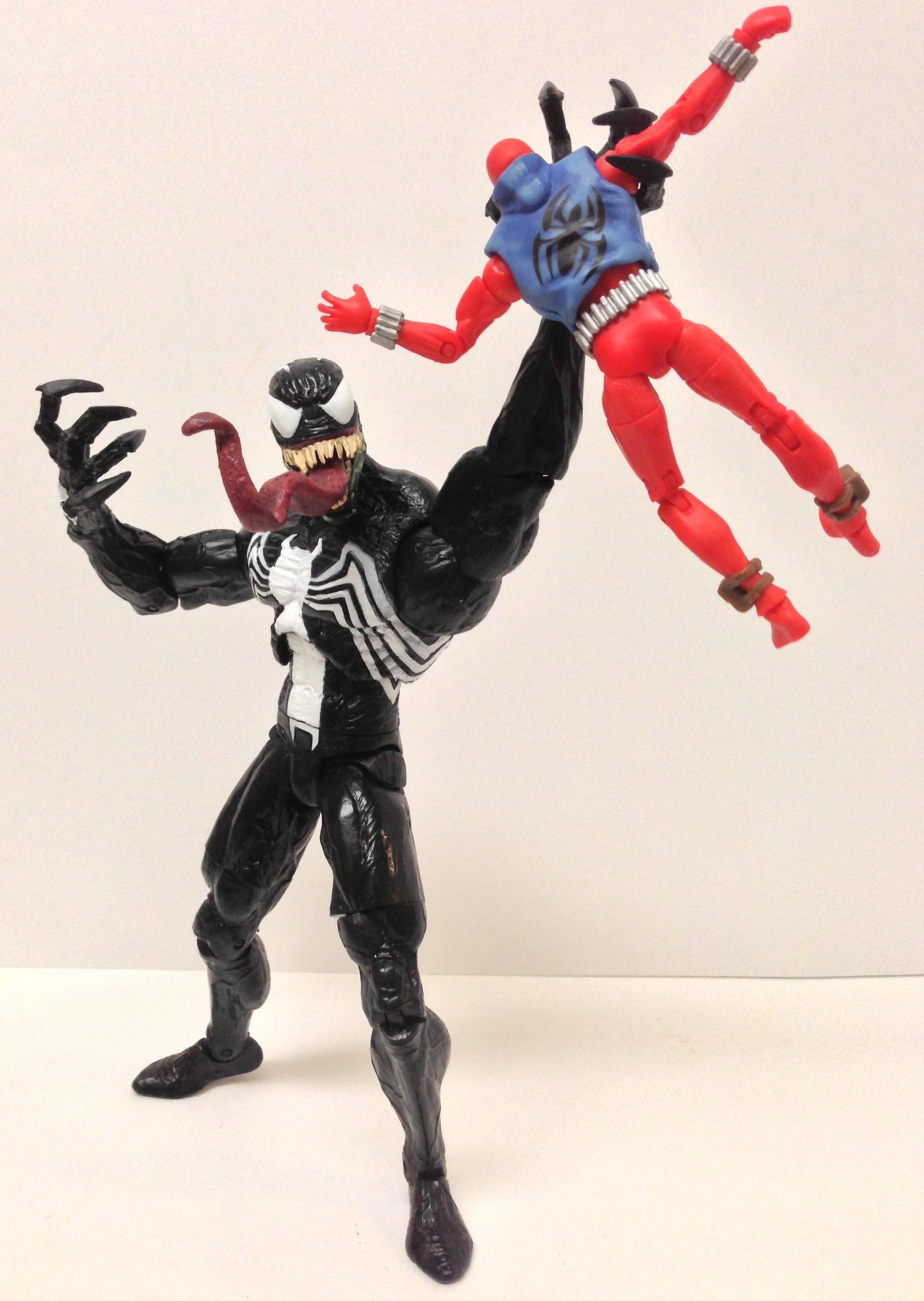 One area where I was totally mistaken about the Marvel Select Diamond Select Toys line is that I thought the figures would still be as inflexible as they were at the start of the line. That was a huge mistake on my part–while not quite up to Marvel Legends standards, the Marvel Select Eddie Brock Venom action figure has almost every point of articulation I'd want. Venom stands stably with no problems whatsoever, and is capable of being posed in a variety of menacing powerhouse ways. With all the great alternate hands and heads and all of the essential articulation in place, I don't even miss the double-jointed elbows and knees that Hasbro incorporates into the Marvel Legends line.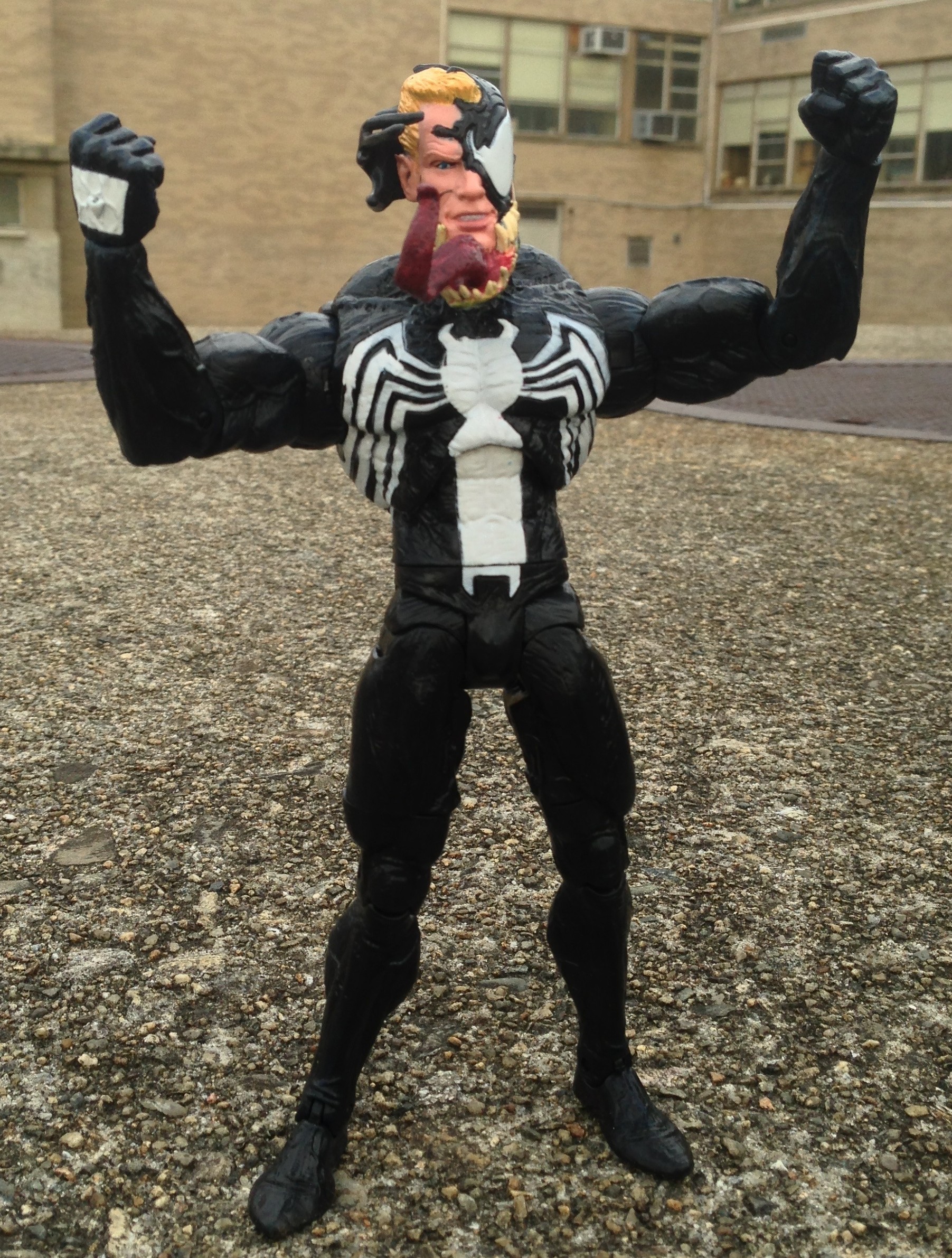 Oh yeah, and if you're a real geek, you might enjoy displaying your Venom figure occasionally with this half Eddie Brock, half Venom head. As a bonus I think this head is really cool, but I genuinely don't expect to put this head on my Venom figure again after taking these photos. I know some fans will get a real kick out of this feature, however.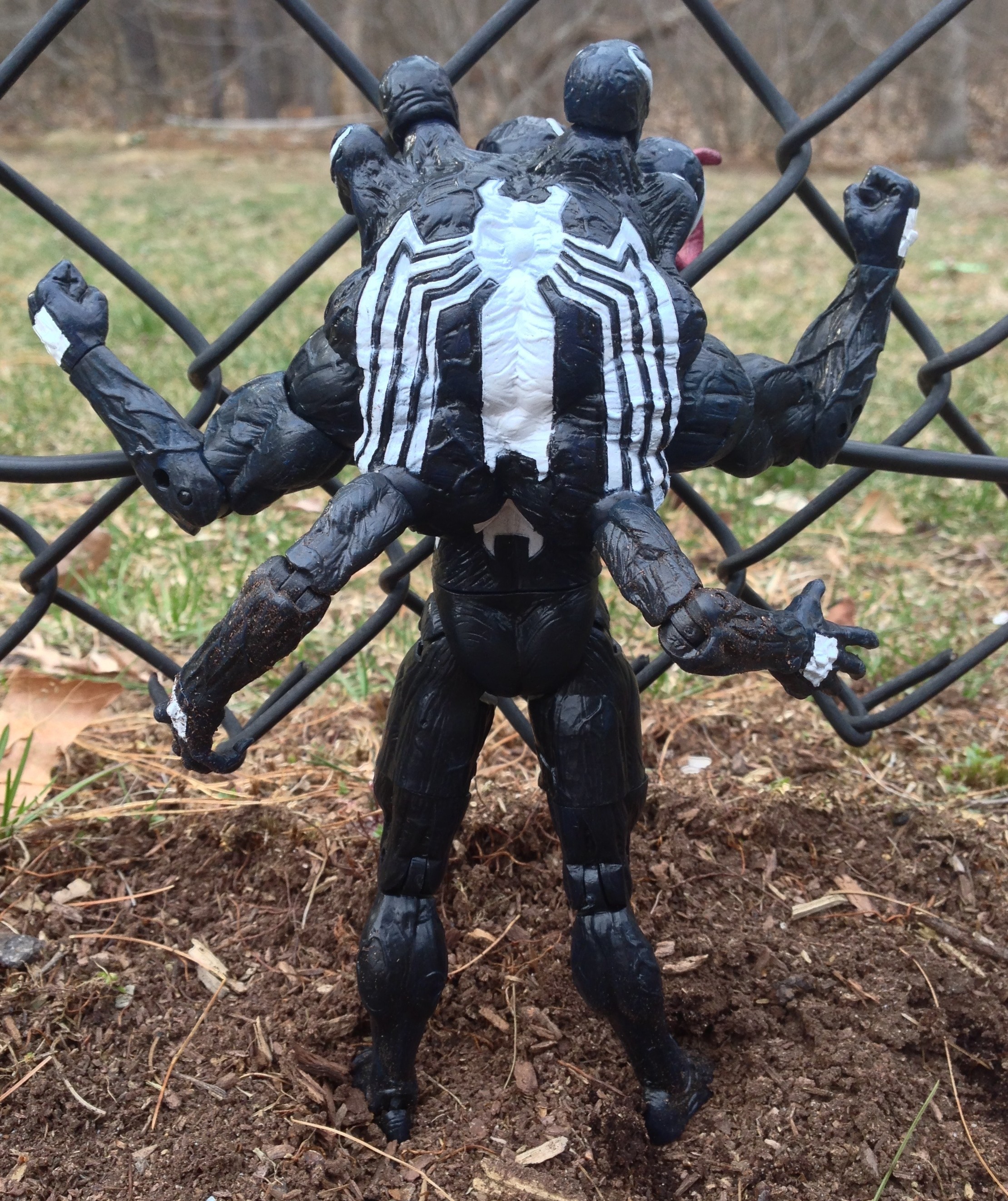 The Wrong:
I have some minor qualms about this Marvel Select Venom figure, even though it's mainly pretty superb. From a paint point-of-view, this figure is about 90% perfect, but when the figure is almost totally black and white, that 10% of errors becomes a real problem.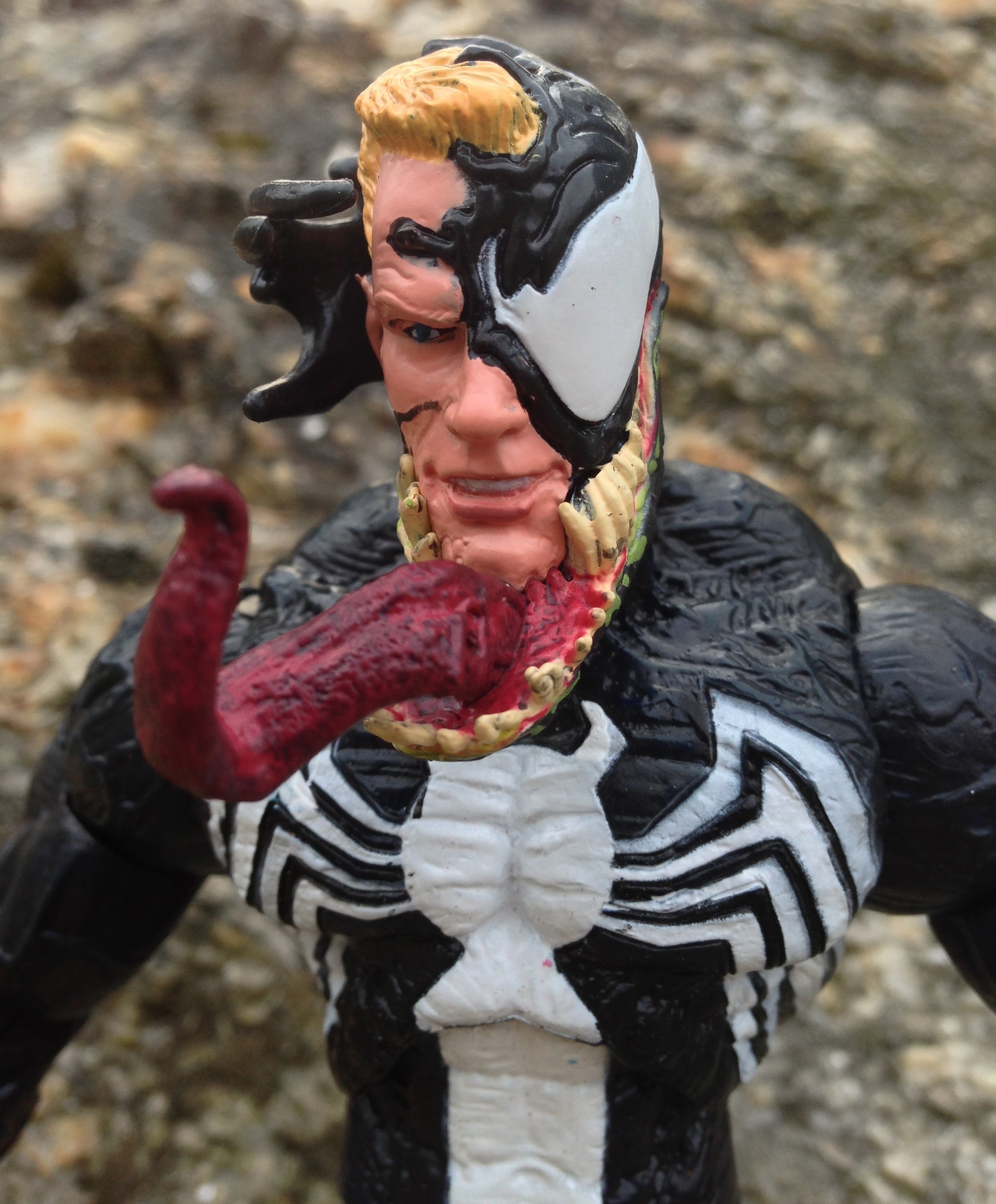 Venom's emblem isn't even close to being evenly painted, and his Eddie Brock/Venom head is a bit of a mess paint-wise. There's black bleeding onto white and vice versa all over this figure, and it's a bit irritating. I understand the difficulty in producing a figure that's almost entirely black and white, and I can touch up the black and white paint on Venom's costume myself, but I hate having to do so.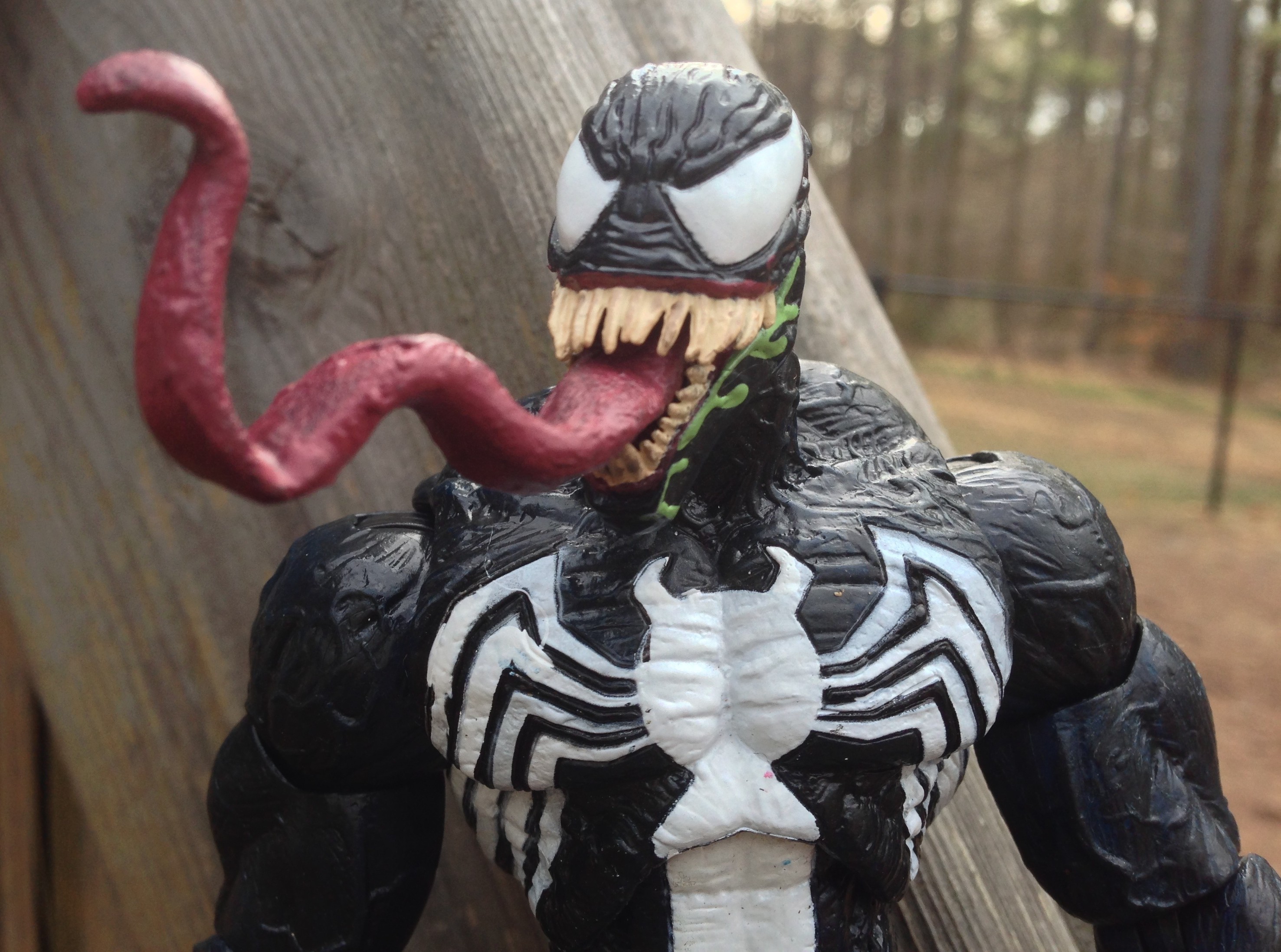 Also, while I love the 90's Venom head (from a doofy point of view), it looks really strange to me the way that the green saliva is running up his face, even past his mouth. I'm sure artists have drawn Venom like this over the years, but it looks really strange here–like Venom has vines growing up the sides of his head or something. This is another thing on the Venom figure I may repaint myself.
"Where Can I Buy It?!"
Marvel Select Venom was released a few months ago, and can still be found in many comic book stores. Since they had Marvel Select Venom figure on Amazon for slightly below the MSRP and with free shipping and no tax, I saved myself the trip out to the store and ordered him online myself. It's also possible (but tough) to find an even better deal on the Marvel Select Venom off ebay.
Overall: I'm amazed to say that two things I didn't really care for in the past–Venom and the Marvel Select action figure line as a whole–have combined to create one of my favorite action figures that I've bought in a long, long time. The sculpting is phenomenal and easily as good as you'll find from any other figure line around, and the plethora of alternate accessories Marvel Select Venom includes is unreal. I have some issues with the paint apps on my Venom figure, and I don't particularly like the way his drool has been designed on his "tongue-slobbering" face, but these are minor complaints. This Diamond Select Toys Venom action figure is a real treat, and I'm so impressed with it that now I feel driven to go out and hunt down more of Diamond's Marvel Select offerings. Marvel Select Venom earns a well-deserved high recommendation.
GRADE: A