The clock is ticking down on 2017, and when we pass the threshold into 2018 next week, the focus on the Black Panther movie is about the intensity in a big way! I'll be posting my first Marvel Legends Black Panther movie figure reviews next week—but this week, we've got more collectible reveals for the movie to look at! The 1/10 Iron Studios Black Panther Battle Diorama Series statues are now up for order!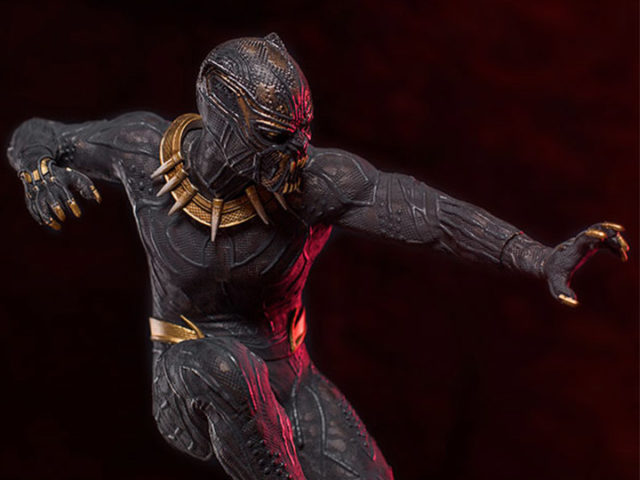 While I wasn't a fan of their museum posed Marvel 1:10 scale statues because of how prohibitively expensive they are to obtain domestically, I do believe that Iron Studios is carving out a real niche for themselves with their new line of Marvel Battle Diorama Series statues that they debuted this year!
The Guardians of the Galaxy vs. The Obelisk set is one of my surprise favorite statues series of 2017, and I'm hoping to see more great stuff from them for next year's films. And they've already gotten started on that front this week, when they unveiled the Black Panther Movie BDS!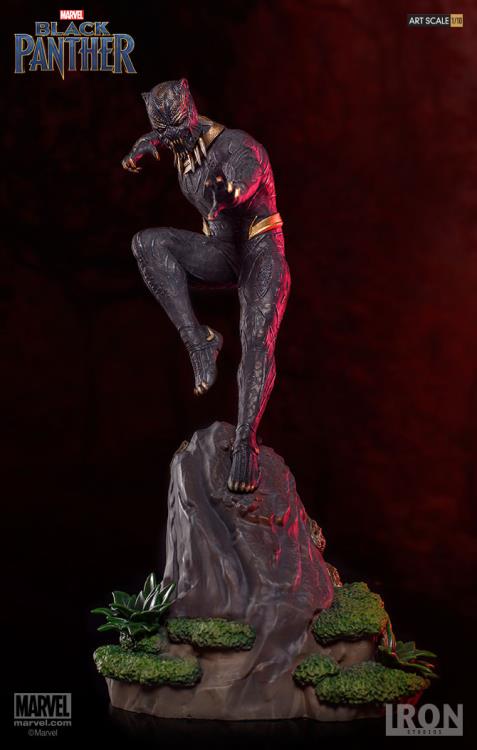 Of the four statues in the series, the Iron Studios Killmonger statue is unexpectedly my favorite of the quartet! The detail on his mask looks terrifyingly well-done, and I think the interchangeable arms so that he can be attacking with his claws or with a sword and/or spear are downright awesome looking.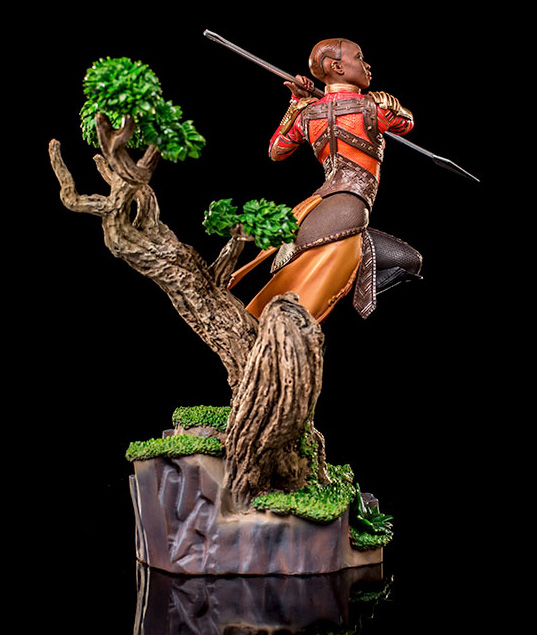 Not far behind in my ranking, however, are two characters I'd be shocked to see done as statues by any other company: Dora Milaje Okoye and Nakia!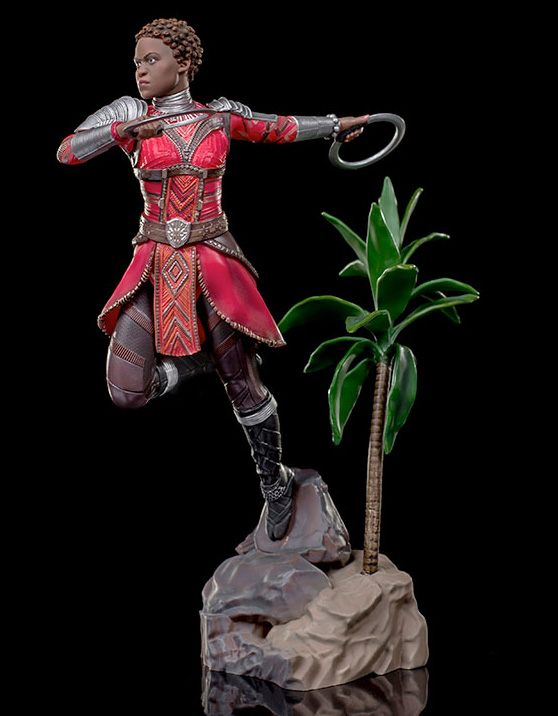 These two figures have some of the fiercest-looking female portraits that I've ever seen on a statue, and I love the foliage on their bases.
The amount of detail sculpted into the costumes for the Dora Milaje statues is all pretty dang jaw-dropping for a 1:10 scale statue! Iron Studios is really raising the bar for statues in this smaller scale.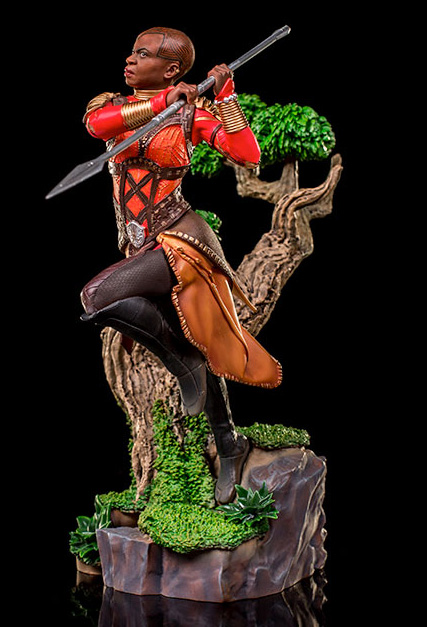 Okoye is the clear winner of the two for me, as her tree base and death stare expression are both full of fun. These are two women you do not want to screw around with!
Finally, we've got the titular character himself: the Iron Studios Black Panther 1/10 Statue. Despite the very cool terrain base, I think this is the most bland of the four statues in the series by a wide margin.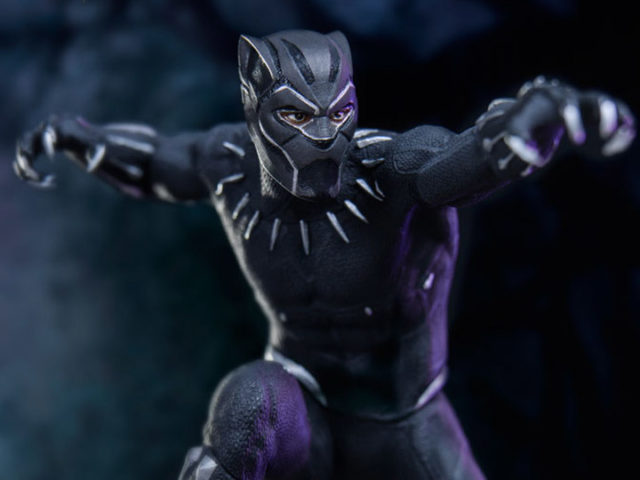 Even so, I think this Black Panther will match up really well with the Killmonger statue for battles, and will almost certainly be Iron Studios' best-seller in the series (Erik Killmonger, Okoye and Nakia are not exactly household names, as shocking as that may be).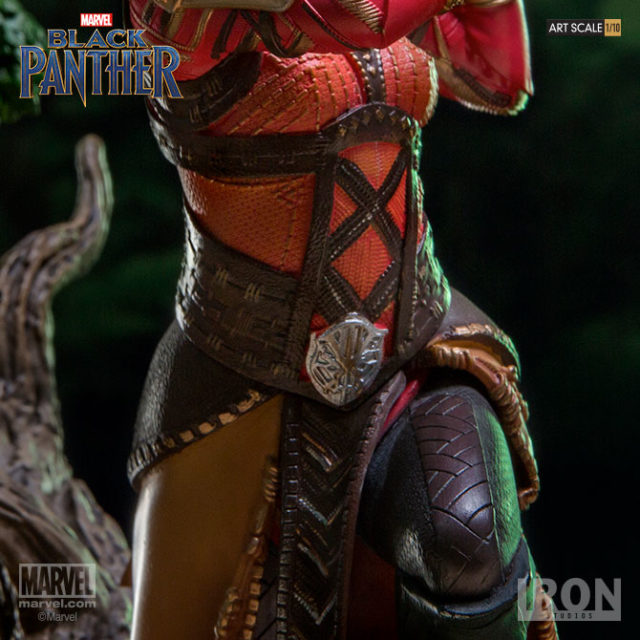 All four of these statues are made of polystone resin and are around the range of 9"-10" tall, so I actually have no issue with the $100-$115 price-tags on each of these. Given competitors' pricing, I think those MSRPs are actually quite fair.
And hey—mad props to Iron Studios for cleverly pricing the two Dora Milaje statues at $99.99! These aren't necessarily characters that will fly off shelves at the same price as Black Panther himself, and I think it's rather genius to price the secondary characters from the movie more economically.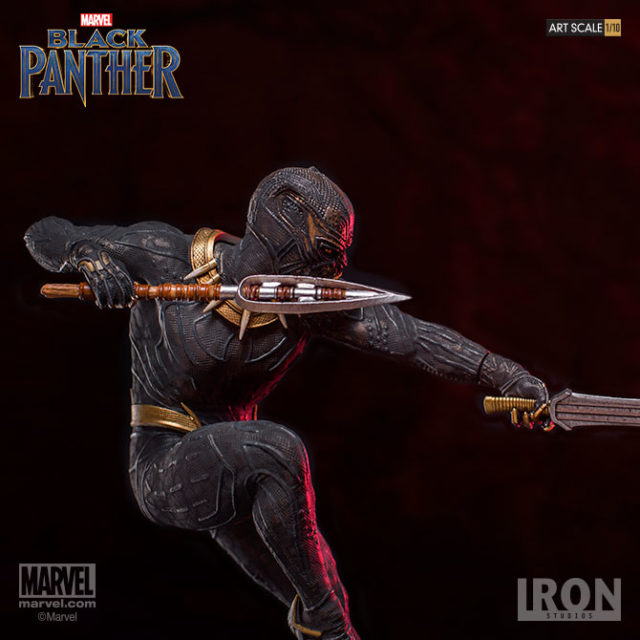 The Iron Studios Black Panther Statues Battle Diorama Series is now up for order, as is scheduled to be released in Q2 2018. We haven't gotten a more specific release date than that yet, but given that we're about to roll into 2018 in a couple days, I'd be shocked if these are ready before late Q2 2018.
What do you think of Iron Studios' latest Marvel Cinematic Universe efforts, Marvel collectors? How do you think this series stacks up against the ones for Guardians of the Galaxy, Thor Ragnarok and Spider-Man Homecoming? Have you picked up any Iron Studios statues yourself yet, and if so, what do you think?