Depending on where you live in the world right now, you may be at the very, very beginning of 2018 or the very, very end of 2017. But regardless of which side you're on, Sideshow Collectibles is rolling along with their 12 Days of Sideshow series of product reveals for 2018! And for the 7th Day of Sideshow, a new Premium Format Figure joins the previously announced Captain America and Black Widow: the Sideshow Miles Morales Spider-Man Statue!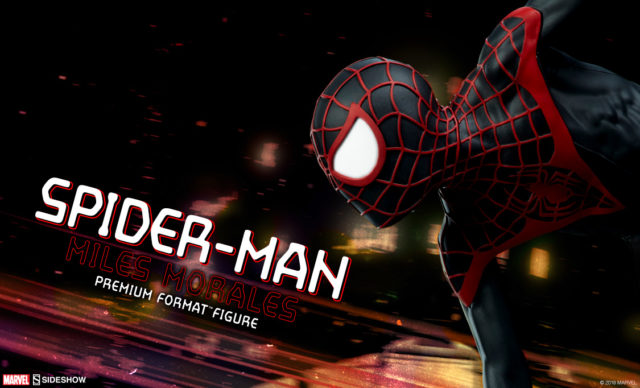 It was only a matter of time before it happened, and the time has come! With his upcoming animated movie garnering some attention and his novel a hit, Miles Morales Spider-Man is finally making the jump to high-end collectibles!
While I thought Miles was a shoe-in to be included in the new Mark Brooks Spider-Verse statues line (what with him being one of the most prominent Spideys ever), Sideshow Collectibles went and pulled a fast one this morning by revealing a Spider-Man Miles Morales Premium Format Figure!
We haven't had an announcement of a new addition to the Spider-Man Premium Format Figure collection since Carnage, Venom and Black Cat were announced in October 2016, so I am psyched to see the line continuing. (Let's just hope Miles' base doesn't have any of that awful "smoke" on it!)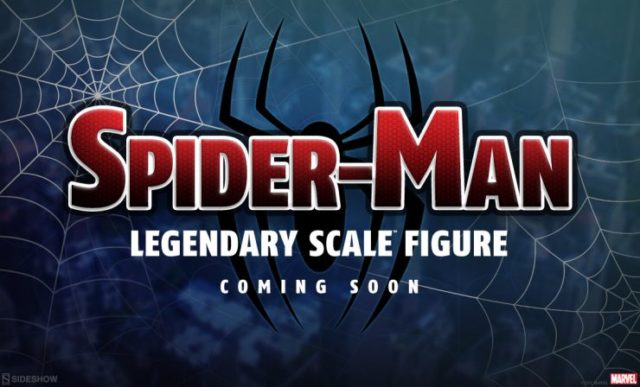 But that's not the only Spider-Man Statue Sideshow Collectibles announced today: a Legendary Scale Spider-Man Statue is also in the works!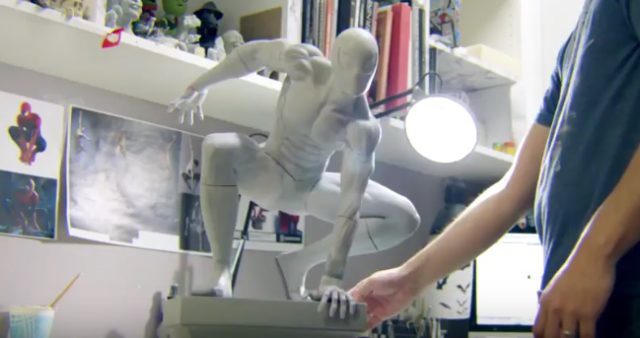 Now, I don't have any Legendary Scale Statues and don't expect to ever afford one (they're 1:3 or 1:2 scale and retail for $2000+), but I'm still curious to get a better look at this piece and see what Sideshow cooks up for the rich folks!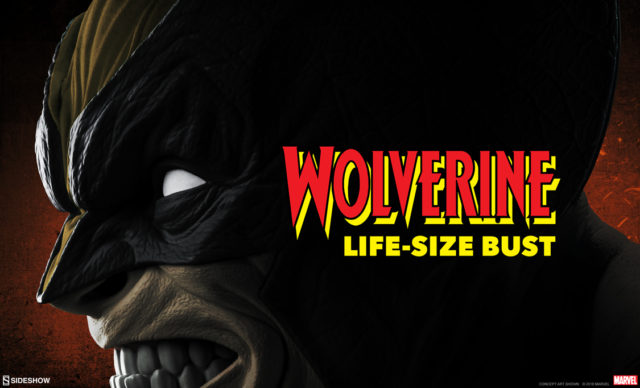 Meanwhile, I haven't talked about the previous three announcements from the earlier days of Sideshow, so let's recap:
The very first day brought us the announcement of a brand new Wolverine Life-Size Bust. This looks to be comics-based and featuring the beloved yellow and black mask and costume. The sneak peek looks very stylized for my tastes, but has potential.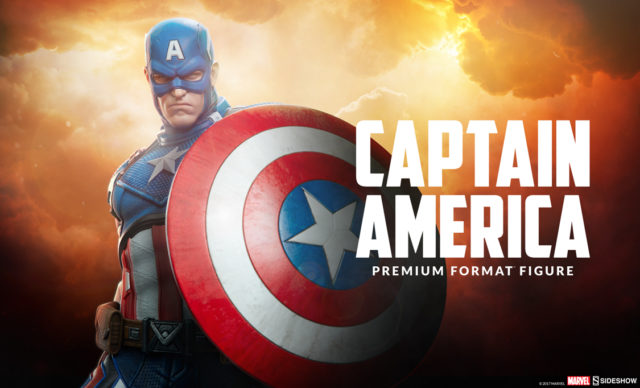 The other two 2018 Premium Format Figures revealed are two old friends returning in new interpretations: Captain America and Black Widow! While neither of these characters are new to PFFs, these are
much
different statues than the ones that came before them.
The new Captain America is sculptor Daniel Bel's first Marvel sculpture for Sideshow, and looks downright amazing. This may give the original Premium Format Cap a real run for its money as the best Captain America statue ever.
Meanwhile, there's also this new comic-based SS Black Widow PF. I'm not gonna lie—I don't like this piece. The head looks ugly to me and the armored breastplate makes this Natasha look straight out of GI Joe. Unless this looks spectacular when fully-revealed, this Black Widow is a hard pass for me.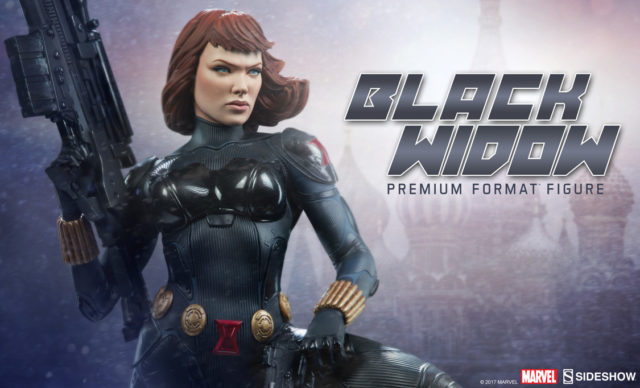 There's still five days remaining in the event, and you can follow along as each day's reveals are uncovered on the Sideshow Collectibles website. There are other franchises besides Marvel in the event, but I suspect we'll still see 1-2 more Marvel projects unveiled in the next few days.
What do you think of the first batch of reveals for the 12 Days of Sideshow, Marvel collectors? Are you in for any of the Marvel (or even non-Marvel) collectibles Sideshow has shown off, or is there nothing from their 2018 offerings you're jazzed about just yet?