What better way to greet the new year than by welcoming back an old friend, right? I was astonished to see a new line of Mighty Muggs displayed at the Hasbro NYCC 2017 press event in October, and now the official street date of 1/1/2018 has arrived. But not only is Wave 1's on-shelf date today—it's also the day we get our first photos and info on Series 2! Marvel Mighty Muggs Wave 2 is now up for order, including Black Panther, Rocket Raccoon and Doctor Strange!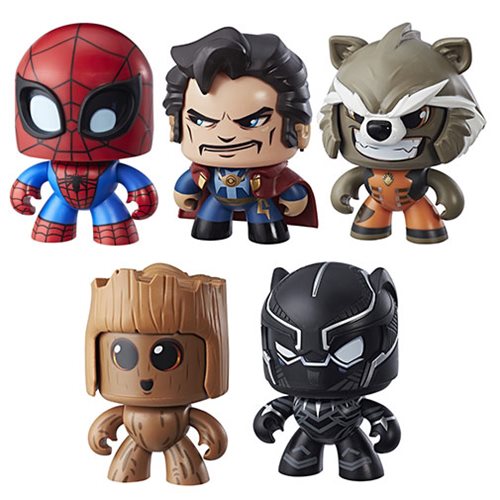 To my eternal shame, even though I took a bunch of in-hand photos of the Marvel Mighty Muggs Wave 1 figures at New York Comic-Con 2017, there was just so much going on that week that I never quite got around to actually posting those photos and talking about the revived Mighty Muggs figure line.
Although the main line of original Mighty Muggs figures only ran from 2007-2008, we've seen a plethora of exclusive Muggs and smaller figures released over the years by Hasbro to keep the flame alive. But 10 years after the core line previously ended, Marvel Mighty Muggs are back this year in a big way!
Hasbro has huge plans for Mighty Muggs, with dozens and dozens of releases planned for 2018. The first cases have an on-shelf date of January 1st, 2018 (AKA today), and contain the following figures:
(2) Captain America
(1) Spider-Man
(1) Black Widow
(1) Groot
(1) Hulk
But wait—! Before you sprint off to the store in search of all five of those figures (you're already lacing up your shoes, right?!), at the stroke of midnight, Marvel Mighty Muggs Wave 2 was revealed! Along with repacks of Spidey and Baby Groot, the second case assortment will contain three new figures…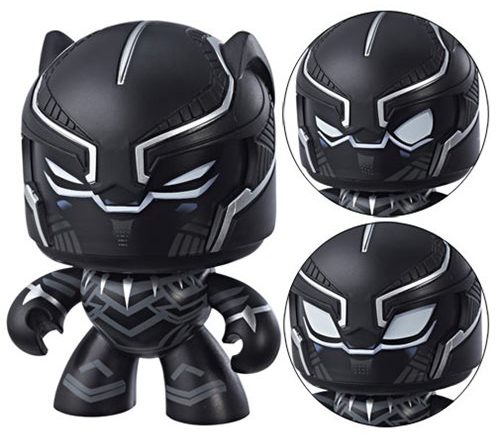 First, we've got the first-ever Mighty Muggs Black Panther. When I saw Panther's name come up, I thought this figure would be pretty boring. After all, how much expressiveness can you get from a guy in a panther mask with no eye slits?
Turns out you can get a ton—this is easily my favorite figure not just in Marvel Muggs Series 2, but in the whole revitalized line so far. I get a real Deadpool vibe off the expressions on this figure, and that's a very good thing. Cutest T'Challa ever…?!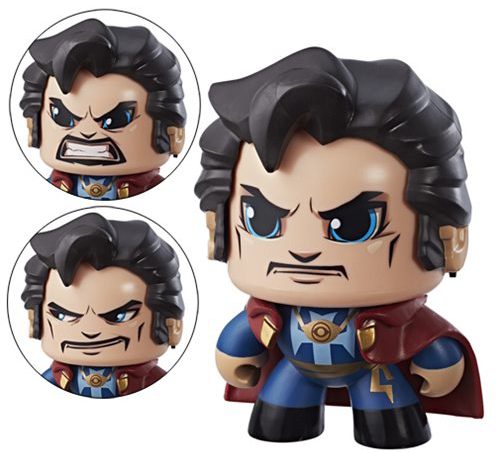 Doctor Strange also gets his first Mugg, and while I don't much care for neutral and "seriously ticked-off" expressions, I like the way his cape is incorporated and
love
his sly expression.
Sadly, the figure I like the least from the 2018 Mighty Muggs Wave 2 lineup is the character I ordinarily like the best: Rocket Raccoon. I'm not a fan of the "eyes closed" expression, and his other two faces just are not that cute. I'll buy him, mind you (he's a Rocket Raccoon figure, after all), but I think he could have been better.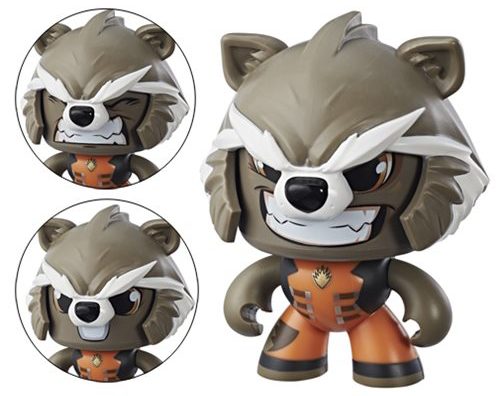 Marvel Mighty Muggs 2018 Wave 2 is now up for order as both individual figures and as a case, and is scheduled to ship out in February 2018 (which is (obviously) next month). Hasbro has big things planned for this line, so I've got my fingers crossed that this Mighty Muggs revival will be well-received and we'll be able to collect a ton more characters in this new style.
What do you think of the second series of new Mighty Muggs, Marvel collectors? How do you think this revival compares to the original line? Are you going to give this new line of super-deformed figures a try, or is this a line of toys that's just not your jam?