Happy October, Marvel (Legends) collectors! October 1st may be a Sunday this year, but no weekend can keep the next wave of Marvel Legends 6" Figures from going up for order now that stores are allowed to begin taking orders! And so, the final Hasbro 6" series of 2017 can now be locked in to our collections at long last— the Marvel Legends Vintage Series is now up for order with free shipping!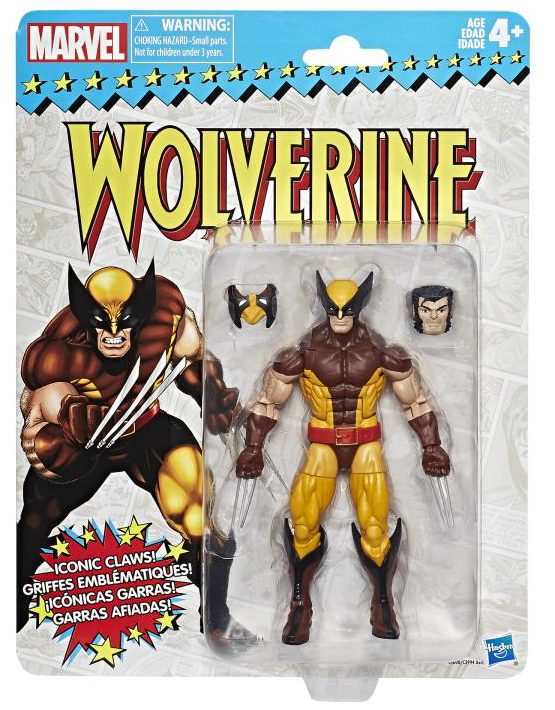 Ever since Hasbro announced the Toybiz packaging throwback series of "Vintage" Marvel Legends Figures at SDCC 2017 in July, I've been wondering what the case ratios for the series would be and which headliners would earn double-packed status (what, you don't lay in bed at night wondering such things?).
As it turns out, the correct answer seems to be: none of them! Rather than an 8-Figure case, every case of Marvel Legends Vintage Wave 1 will include exactly one of each of all six figures in the series!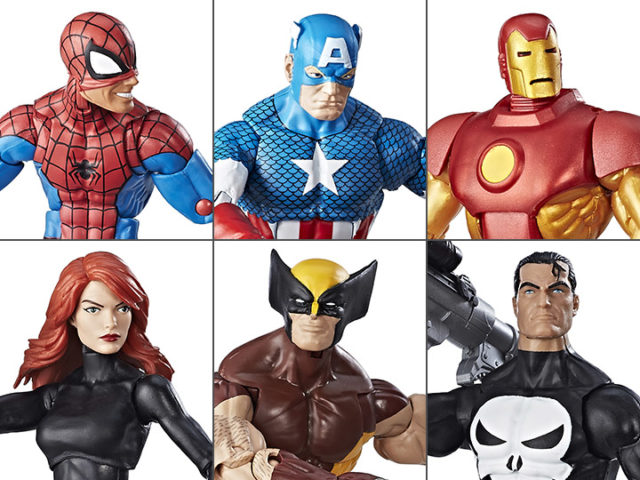 As such, the case ratios for Marvel Legends Vintage Series 1 are as follows:
(1) Iron Man
(1) Captain America
(1) Wolverine
(1) Black Widow
(1) Spider-Man
(1) Punisher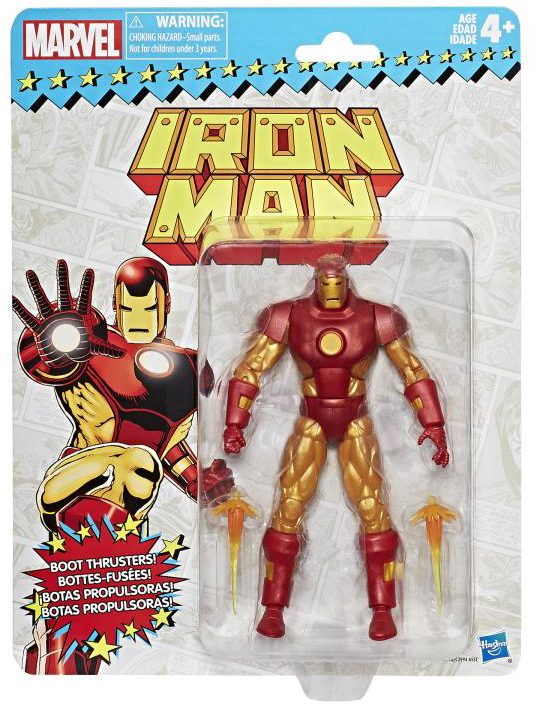 Note that the Iron Man figure in this wave has all-new lower legs/boots which set him apart from the Neo-Classic Iron Man released in the (Return of) Marvel Legends Wave 3 series.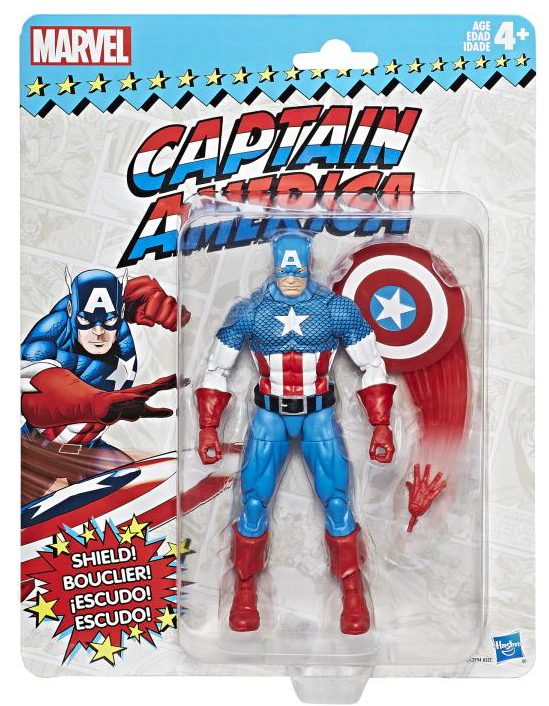 This is also the first time that an effect piece shield has come with a classic Captain America figure–we previously only got this accessory with the "Secret War" Captain America from the Abomination wave in 2016.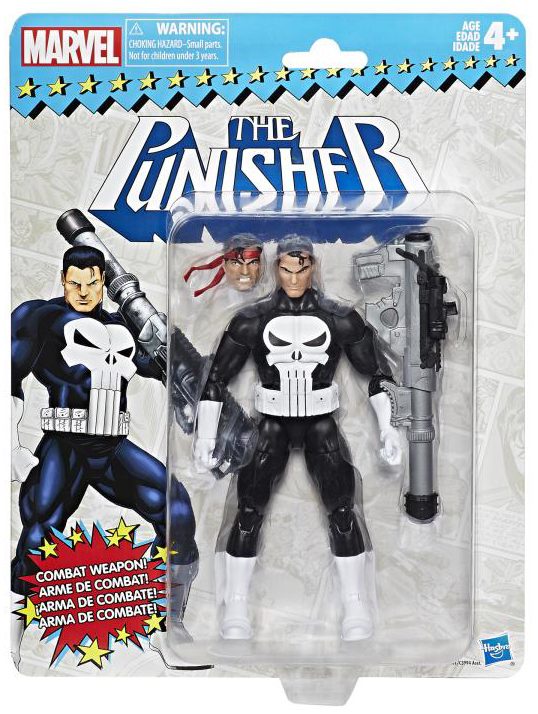 Seeing as how this series is even packed with one of everyone in every case, it should be a pretty easy matter for collectors who want one of each figure to just order a full case and have an instant complete set with no duplicates. Thanks, Hasbro!!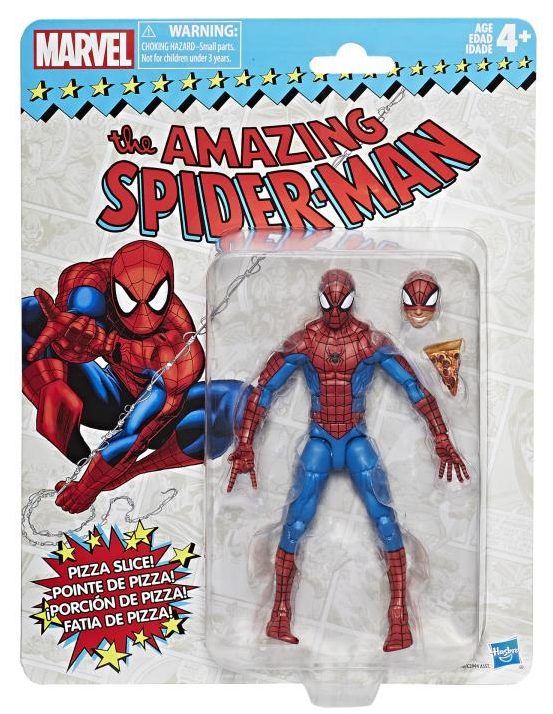 Wolverine is almost certain to be the "hot" figure in this wave, as there are
many
fans who still need the X-Men Legends Wolverine Figure in brown costume from 2016. I'd expect that Black Widow (the only new-ish figure in the series) and the repainted Pizza Spider-Man will also be quick sell-outs.
Even the Captain America, Iron Man and Punisher figures have at least something new about them compared to past releases, so there are no figures in this wave that are straight-up repacks. If you're a completist, there's no figure you can skip in this wave, despite the fact that there's no Build-A-Figure for this series.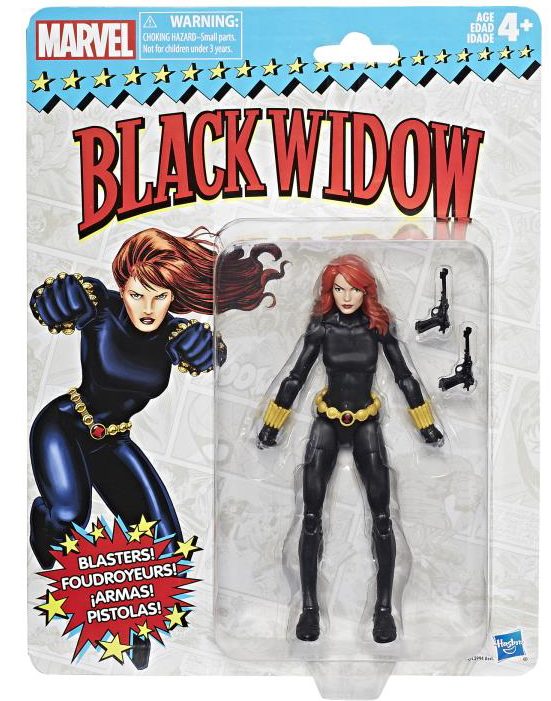 The Marvel Legends Vintage Wave 1 Figures are now up for order in case and as individuals, and are scheduled to be released in December 2017. BBTS had the figures up for order first with both individual figures available and in full sets, but EE has since opened orders themselves and have a better price on the set and free shipping (but no singles). This is the last official series of 2017, but that doesn't necessarily mean that we won't start seeing early shipments of some 2018 Figures arriving before the end of the year. Stay tuned!
Now that we can finally order them, who's in for this retro-packaged Marvel Legends series? Are you planning to collect the whole set or just specific characters, and would you like to see this Toybiz throwback line continue?