While millions of Spidey fans around the world are celebrating the  theatrical arrival of Spider-Man Homecoming this weekend, purist comic-based fans of the Web-Slinger are getting some love as well! Care of Iron Studios, an all-new line of 1/10 Spider-Man Battle Series Diorama statues is now up for order! And Iron Studios wasn't pulling any punches with their character selections: Spider-Man, Venom, Carnage and Spider-Gwen!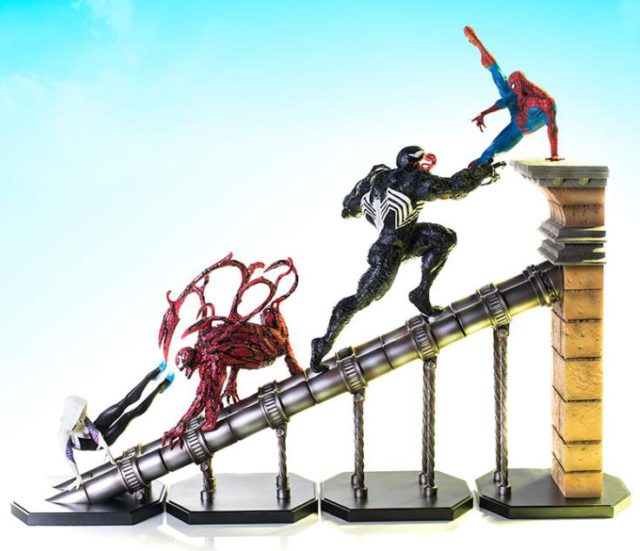 Because Iron Studios doesn't attend any of the major U.S. toy events like NYCC, SDCC or New York Toy Fair, they sometimes tend to fly under the radar of domestic toy collectors. But I think their latest line will definitely catch some Marvel collectors' attention: the Spider-Man Battle Diorama Series 1/10 statues!
For those who aren't familiar with the 1/10th scale (or aren't aware that they're familiar with it), it's the same size as the ever-popular Kotobukiya ARTFX+ scale. Of course, there's a couple major differences between the Koto ARTFX+ and these Iron Studios BDS statues.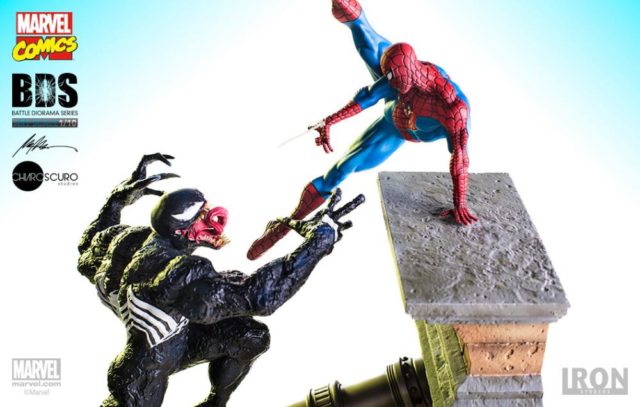 Whereas ARTFX+ are PVC plastic and come on simplistic bases, Iron Studios' new series is made of high-end polystone resin and features complicated, combinable environmental bases.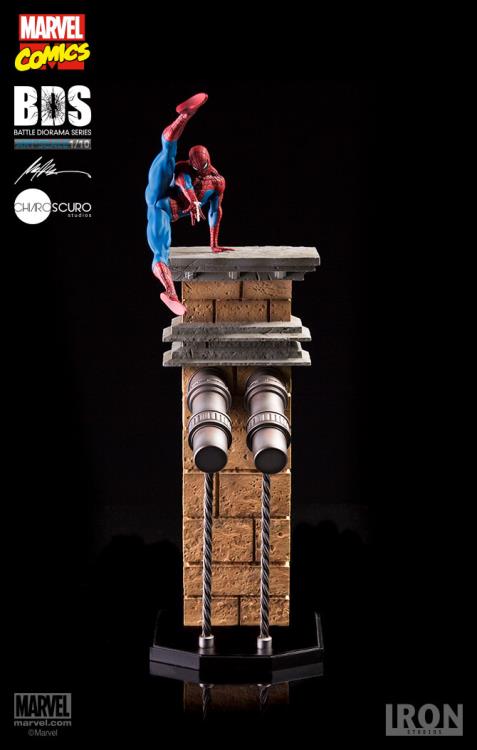 For the Spider-Man BDS wave, Iron Studios has captured all of the characters in really unique, dynamic poses that are oozing with style. The four combinable figures on top of their bases range from 6″ tall (Spider-Gwen) to a towering 20″ tall (Spider-Man). I do believe 20″ is the tallest 1:10 statue that I've ever seen!
Of the four statues, Iron Studios Carnage and Spider-Gwen are my favorites. I love the fluid look of both characters, with Spider-Gwen in the midst of acrobatics and Carnage perched with his tendrils ready to strike.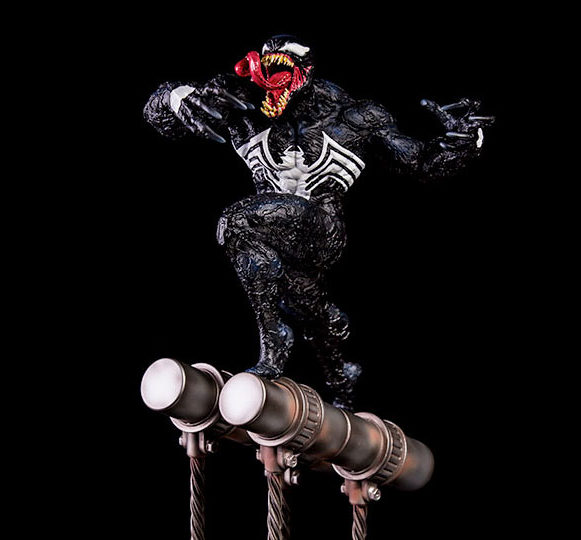 I've seen so many Venom statues from various companies this year that it's almost getting a little silly, but I like the sheer brute, monstrous look of this version a lot, even if it is my least favorite piece in the series.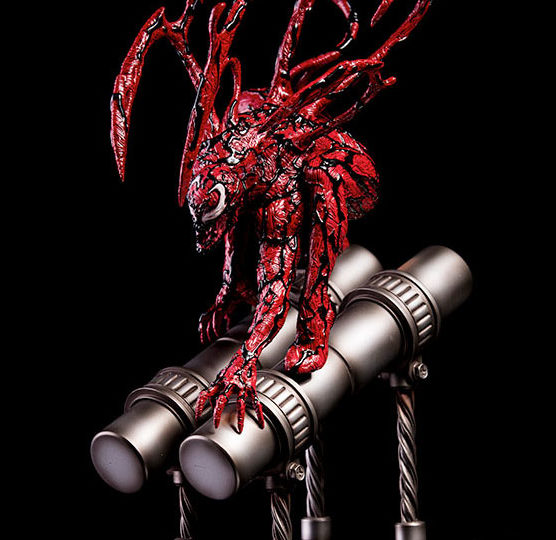 Of course, this line does have one obvious disadvantage compared to the Kotobukiya ARTFX+ in the same scale: price.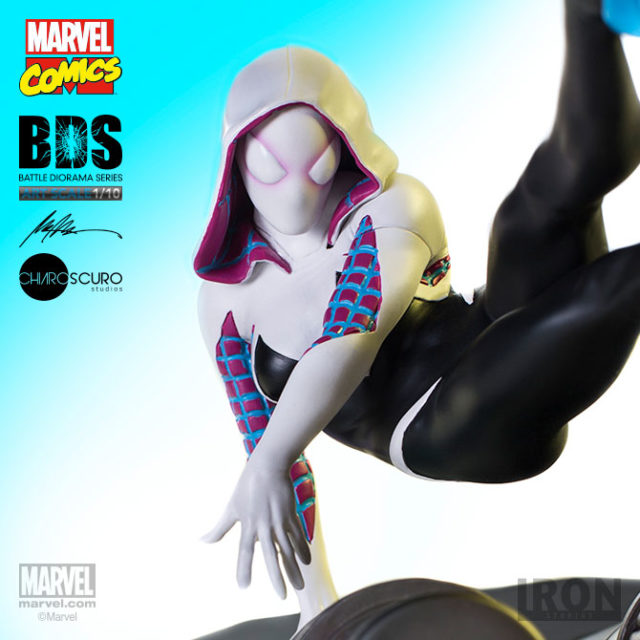 Whereas most ARTFX+ figures (including statues released this year of all four characters represented here) retail for about $60-$80, prices on Iron Studios' new series begin at $129.99 and go all the way up to $164.99. In total, building this scene will cost $600–a price that many 1/10 collectors may cower in fear of.
On the bright side, at least the shipping on these may not be too burdensome, depending on where you order from. WoozyMoo has free shipping on each statue in the series, whereas BBTS has flat-rate $4 shipping now, so either of which is a good choice since shipping on these statues would likely otherwise be rather expensive.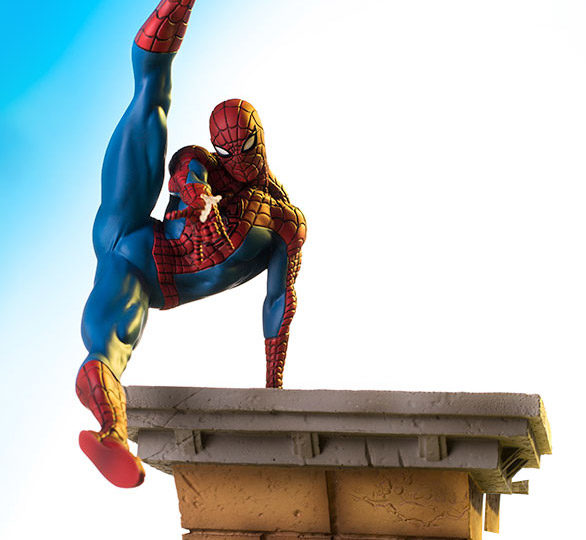 The Iron Studios Spider-Man Battle Diorama Series statues are now up for order, and are scheduled to be released in December 2017/January 2018. All four statues are anticipated to ship out within a few weeks of each other, which is great for building a display quickly–but terror-inducing for the wallets of those buying the whole series.
What do you think of Iron Studios' latest concept, Marvel collectors? Are you interested in buildable diorama scenes like this one, or do you prefer your statues to be done-in-one? Are you planning to pick up any of these pieces?