At this time last year, I was still whining about how Kotobukiya hadn't even brought unpainted prototypes of any of their Marvel Now X-Men ARTFX+ statues series to New York Toy Fair 2015. Barely over a year later, and that's a complaint of the past! Not only did Koto have the entire range of ARTFX+ X-Men statues on display at New York Toy Fair 2016, but with this week's pre-order, the cycle–and the team–are complete: the Kotobukiya Wolverine ARTFX+ statue is now up for order!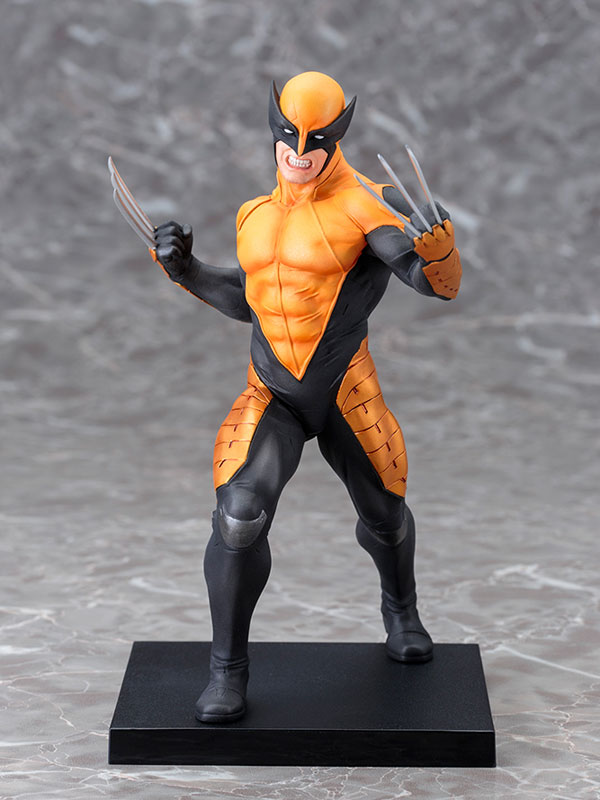 When legendary writer Paul Cornell took over the writing duties on the monthly "Wolverine" comic book series as part of the "Marvel NOW!" initiative, there was a few changes to Logan's status quo.
Most importantly, Wolverine lost his renowned healing factor and was now "killable" (in fact, that was the name of the most memorable story arc in Cornell's run). But more importantly from a collector's point of view, an all-new Wolverine costume was debuted for this (last) era in Logan's life!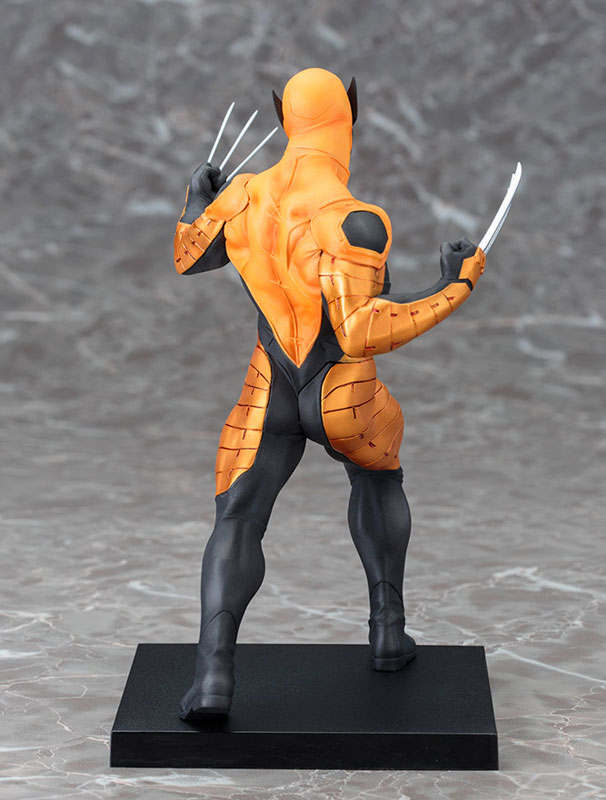 Since Logan died shortly after getting this awesome Marvel NOW Wolverine costume, I never expected that we'd see any major figure or statue of the costume released. But thanks to Kotobukiya's lineup of modern X-Men ARTFX+ statues, the dream has become reality!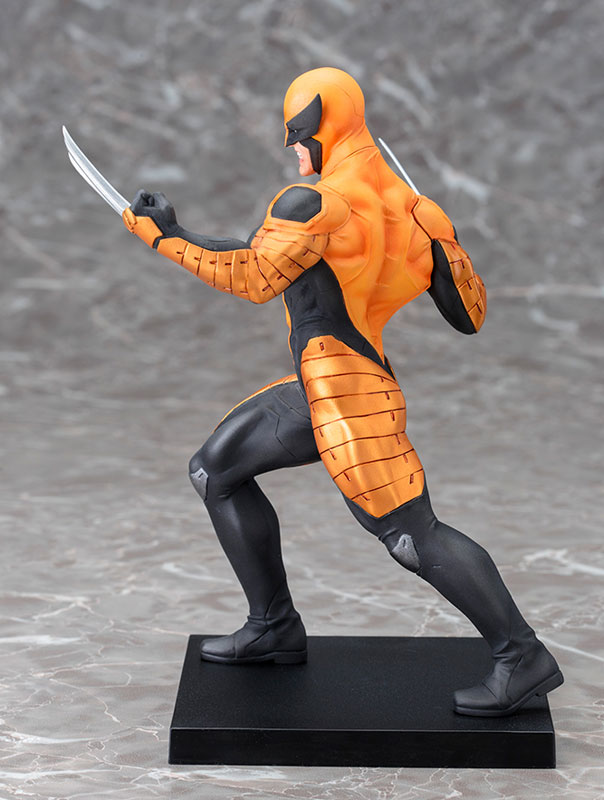 As this was the most vulnerable period in his life, Wolverine's "Killable" costume covers his entire body except for his lower face, and is more heavily armored than any other costume that Logan's had.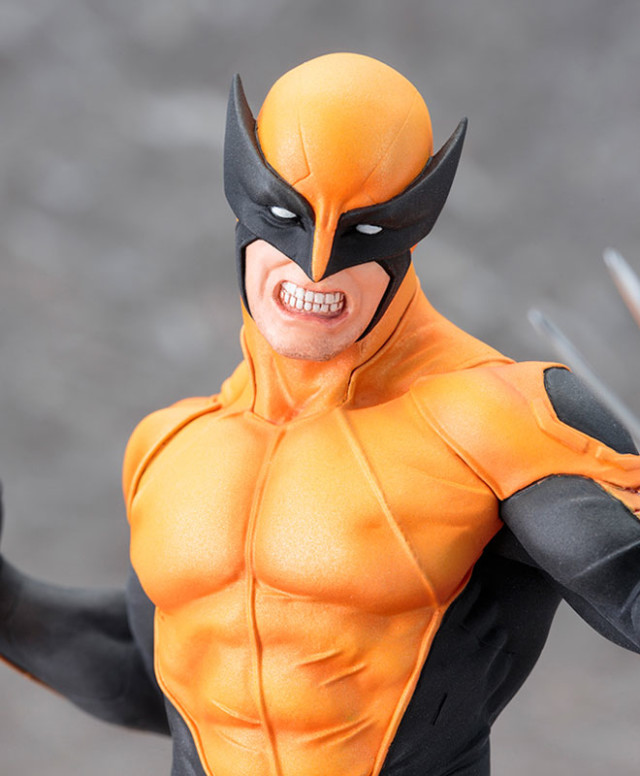 The fierce growl and subtle stubble texture on Wolverine's face both look terrific. And although this is obviously not the most iconic Wolverine costume ever, but it's definitely a unique one that I'm excited about having the chance to have represented in my collection. Thanks, Koto!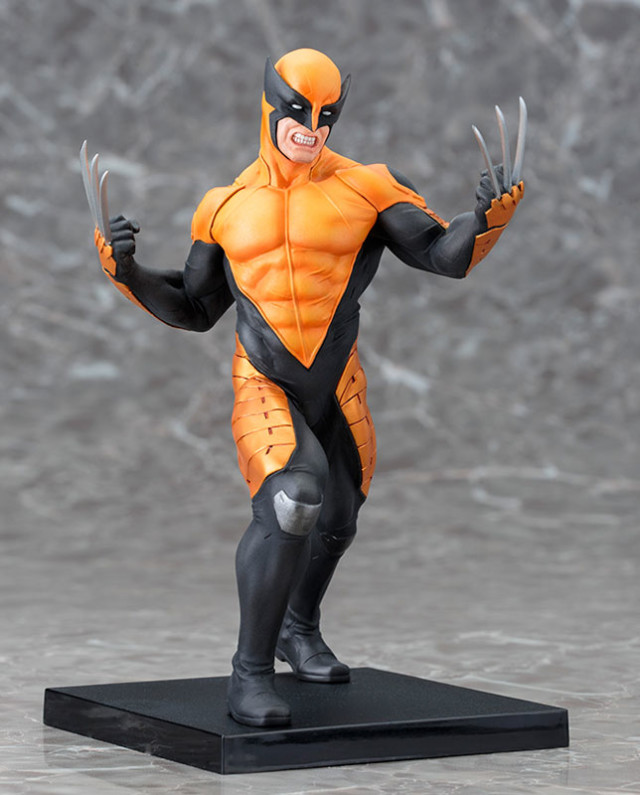 Wolverine isn't the tallest guy around, but merchandisers oftentimes flub that either purposefully or by mistake (I suspect the latter is usually the case). But that's not as issue here! Standing 7.5″ tall, the ARTFX+ Wolverine Kotobukiya statue is appropriately sized to the correct scale alongside the other Koto X-Men figures. Hallelujah!
And as with the rest of the figurines in this series, Wolverine will come with a black magnetic rectangular base that can be combined with the other X-Men in the line's bases. I really appreciate the lack of pegs and holes in the Marvel ARTFX line, which allows characters to be positioned on the combined bases to your own personal preference.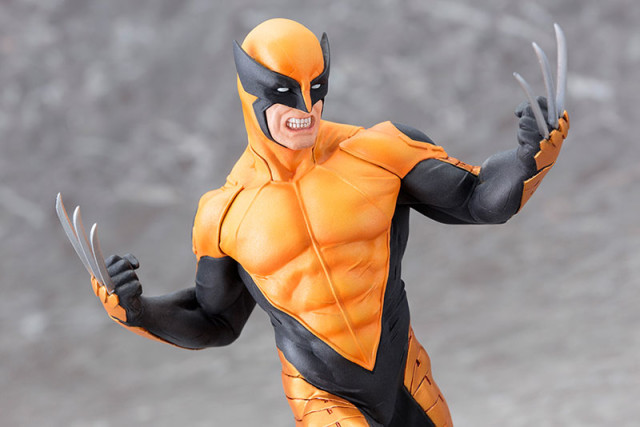 The Kotobukiya X-Men ARTFX+ Wolverine statue is now available for order, and is scheduled to be released in September 2016. With the release of this statue, all of the planned unique characters in the Koto X-Men line will be out–with a Spider-Man ARTFX+ statue line on deck for release next! In addition, an exclusive white Emma Frost variant statue will also go up for order this spring, the last announced entry in the Marvel Now ARTFX+ X-Men series.
Now that we've had the chance to see them all, what statues from the X-Men Kotobukiya ARTFX+ series have you or will you buy, Marvel collectors? Are you in for the whole series, just your favorites from it, or none of the above?