I heard rumblings a couple weeks ago during Toy Fair that the 2016 Marvel Legends Comic Packs two-packs had landed in the United States, and I've been in hot pursuit ever since. Today, I finally tracked them down at retail–including the hotly-awaited Lady Thor and Sam Wilson Captain America action figures. But while there's lots to love here, I know some collectors will be disappointed…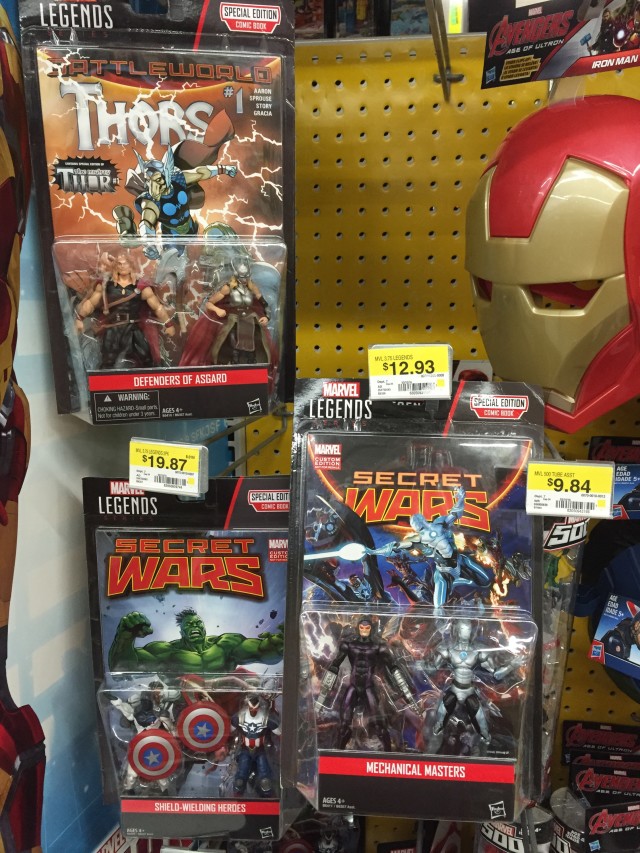 To begin, there are a couple of facts I've seen misreported elsewhere that I want to clear up:
1) The Hasbro Marvel Legends 2016 Comic Packs are in the 3.75″ Marvel Universe scale. These Comic Pack figures are not 6″ Marvel Legends, regardless of what you may have heard.
Toys R Us themselves has been misreporting this on their American and international web stores, and it is absolutely going to cause a lot of disappointment from fans and returns for Toys R Us to process.
2) These Marvel Legends two-packs are not store exclusives. These were originally misreported elsewhere as being exclusive to Toys R Us, but that is absolutely not the case. All of the known Comic Packs this year will be available at both online and brick-and-mortar retailers.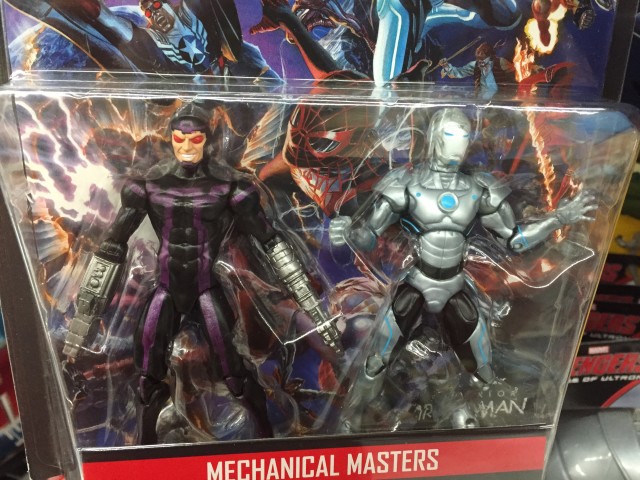 There are three duos in this first assortment, and they are as follows:
Shield Wielding Heroes: Sam Wilson Captain America (AKA "Captain Falcon") and Major Victory (Vance Astro)
Defenders of Asgard: Odinson (Thor) & Lady Thor (Jane Foster)
Mechanical Masters: Machine Man & Superior Iron Man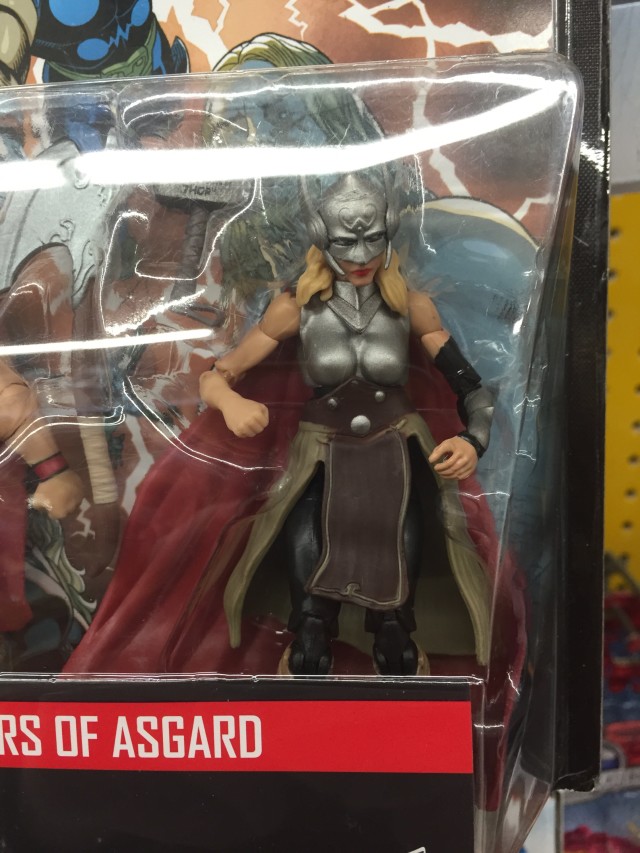 All three sets have their pros and cons. A major pro shared by the whole series, however, is the~ $19.99 price-point. With the single 4″ figures retailing for $12.99 this year, it's a huge relief to see the twin-packs averaging just $10 per figure. More of this kind of pricing, please, Hasbro!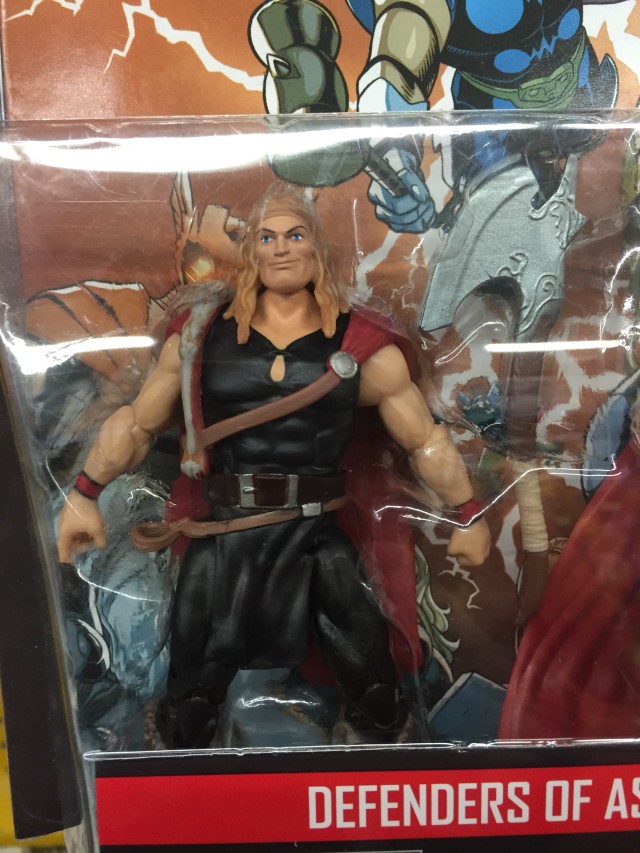 While I'm really psyched about the Jane Foster Thor figure–Hasbro's first release of the character–I'm bummed we won't be seeing a 6″ Lady Thor this year.
Meanwhile, the grinning Odinson Thor figure included in the set looks pretty ridiculous with his almost cartoonish smile.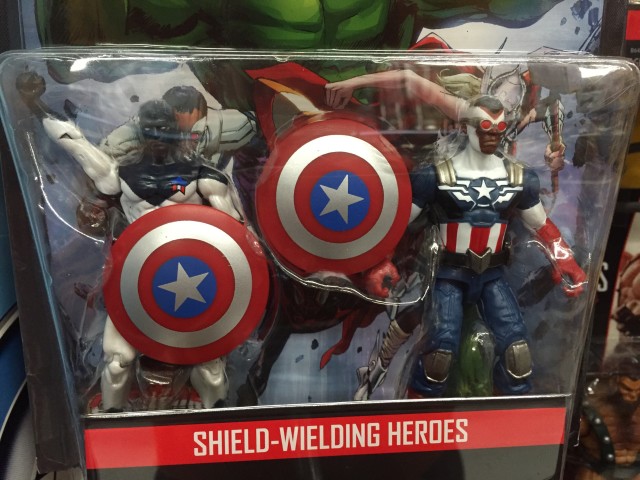 Vance Astro is a character I never thought we'd see get a mass release under the Marvel Legends name (even if it is 4″), and looks terrific.
The Falcon Captain America figure in the pack also looks fantastic, but I was shocked and disappointed that Hasbro didn't include wings for a character that they're essential to. I can't imagine what Hasbro was thinking here.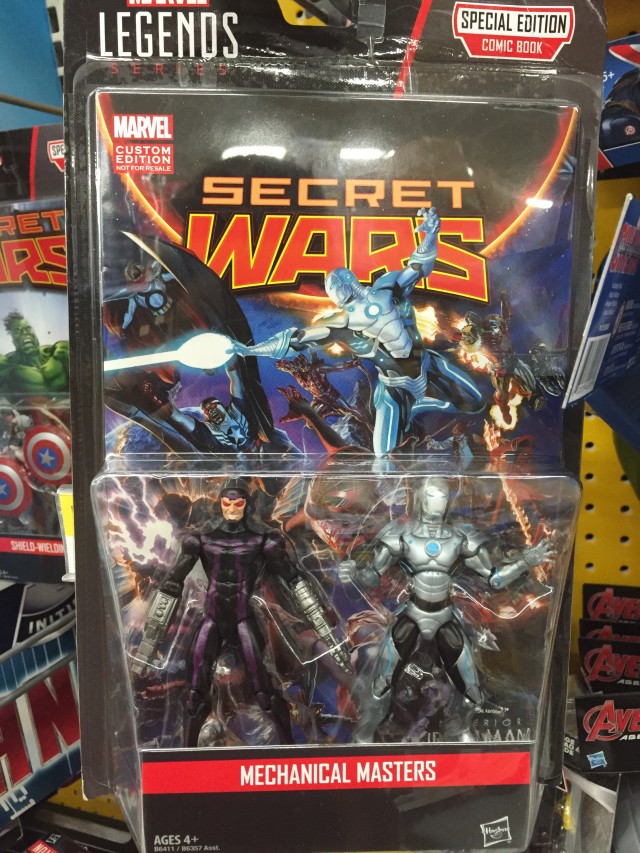 Finally, we've got a set that I suspect is going to be a real shelf warmer: Modern Machine Man and Superior Iron Man. Even the classic Machine Man six inch figure bombed at retail, so I don't have much hope for a less recognizable version.
I really did enjoy the very brief Superior Iron Man comic book series, however, and think that the Marvel Legends Superior Iron Man figure came out quite nice. Hopefully enough people like that series to sell this pack.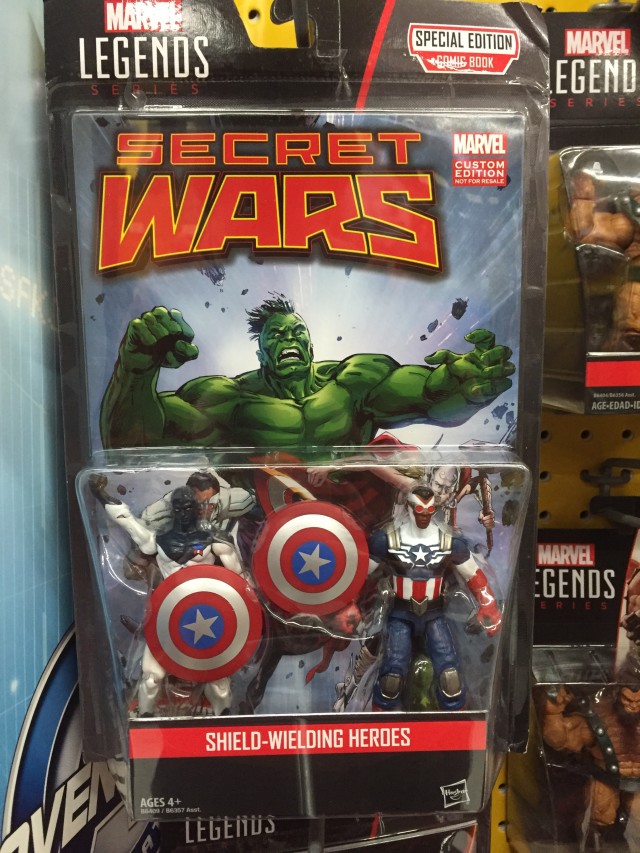 The Marvel Legends Comic Pack two-packs are now available for order online and are starting to show up at physical retail stores as well (I saw them for the first time at Walmart today). As each pack contains a headliner character and the price per set is economical, I'm hoping these sell well enough to ensure at least another year of similar packs.
Have you found this year's first wave of Marvel Legends Two-Packs at retail yet? Which sets from this wave–if any–are you planning on adding to your own collection?