When it rains Legends, it pours Legends! We've known for a few weeks now that the newest series of Hasbro X-Men Marvel Legends and Spider-Man Marvel Legends 6″ figures would be going up for order on June 1st 2016. Two series of $20 each figures at once can be a lot to handle–but out of nowhere, a third wave has been added to the mix tonight! Though we weren't expecting it until fall, the Marvel Legends Captain America Civil War Wave 3 cases are now up for order–with movie Scarlet Witch figure!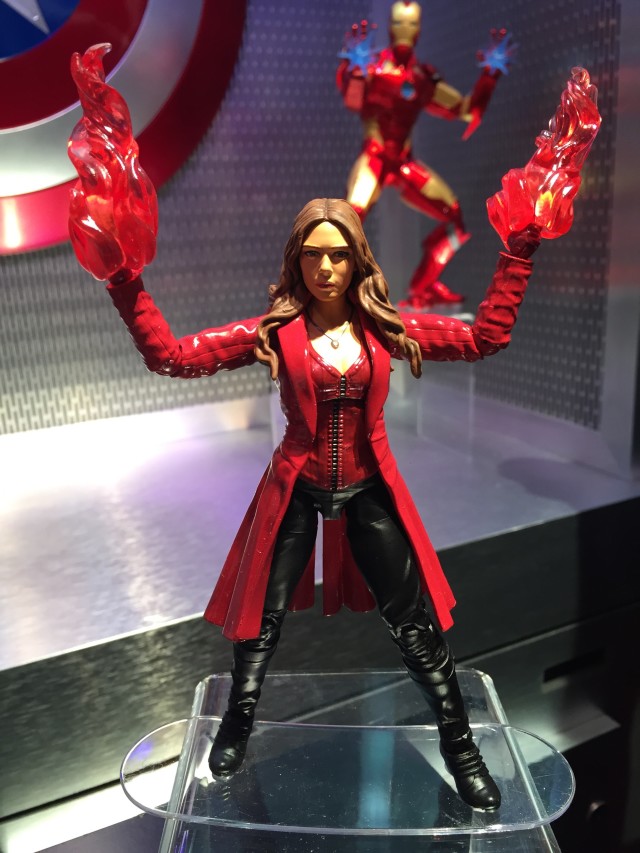 Way back at the New York Toy Fair 2016 in February, Hasbro debuted the first two figures from Captain America Legends Wave 3: a comics-based Secret War Captain America (no, not Secret Wars) and a movie-based Civil War Scarlet Witch six inch figure!
And ever since that day… nada. Not an official word from Hasbro at all. Until now–as this afternoon, Hasbro officially began allowing online retailers to take orders for the wave!
Even so, the solicitation text for this series is definitely incomplete–as it still mentions "Giant-Man" as being the Build-A-Figure, even though the Giant-Man Series was already released in April (and I've already reviewed most of the figures from it).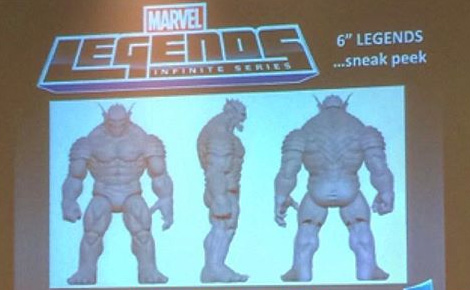 It's rumored that the actual Captain America Marvel Legends Wave 3 Build-A-Figure is actually a new Marvel Legends Abomination BAF, but Hasbro hasn't confirmed that thus far (although they did sneak peek an Abomination Build-A-Figure at SDCC 2015).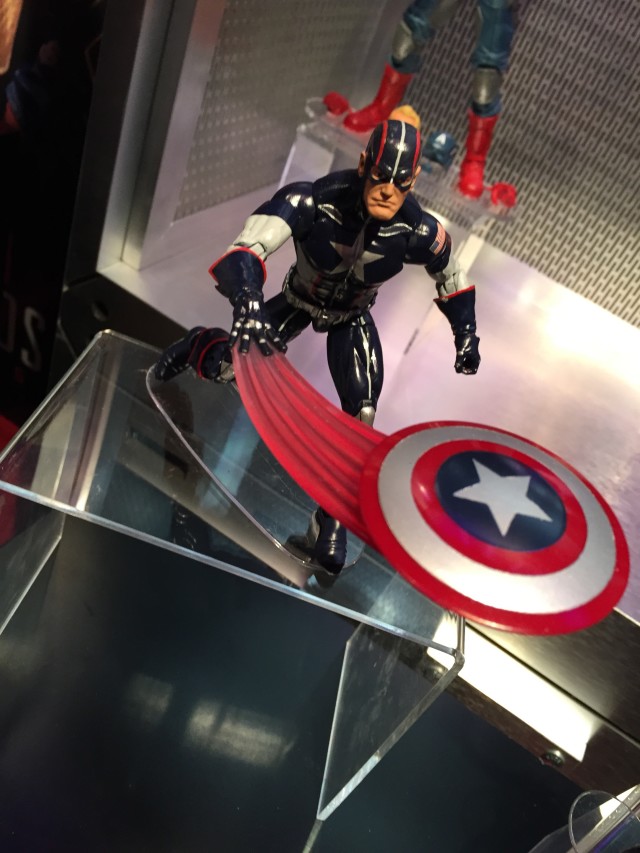 The case ratios for Marvel Legends Civil War Wave 3 are as follows:
(2) Secret War Captain America
(2) "Energized Emissaries" Figure A
(1) Iron Skull (Red Skull)
(1) Energized Emissaries Figure B
(1) The Eel
(1) Civil War Scarlet Witch Movie Figure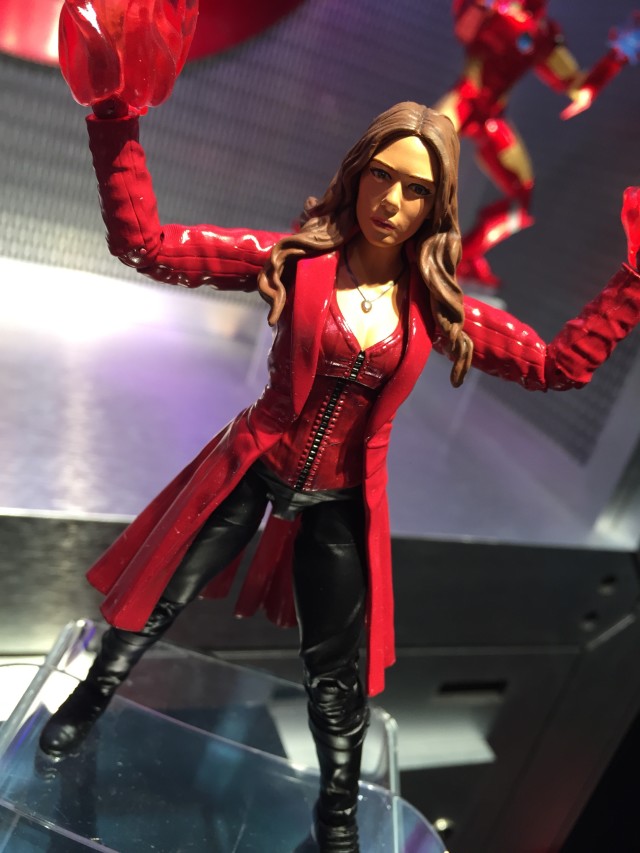 Yes, get ready for a figure that will even harder to find and more expensive on the aftermarket than Black Panther–the Marvel Legends Scarlet Witch Civil War Movie 6″ figure is in fact shortpacked at one-per-case. Hoo-Ray. I can only imagine the cluster that it's going to be trying to track poor Wanda down at brick-and-mortar stores this summer.
For those wondering about the "Energized Emissaries", those are rumors to be new Marvel Legends Crossbones and Captain Britain figures. What those have to do with "Energized Emissaries", I truly have no idea, so we'll have to wait for more details and confirmation on these characters.
Hopefully Hasbro will be releasing photos of this wave this week (what with it being open for orders now and all), as it's really unusual for a series of figures to go up for order from Hasbro with no images available whatsoever of two-thirds of the series.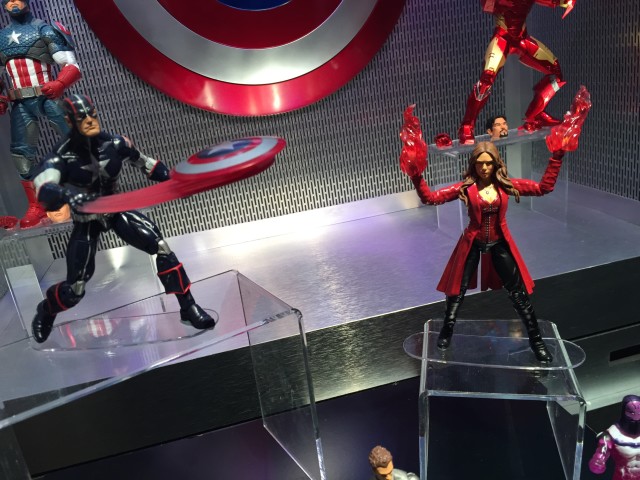 Marvel Legends Captain America Civil War Wave 3 is now up for order, with the cases scheduled to ship out in July 2016 (man, that is way sooner than expected!). If this wave is going to be anywhere near as difficult to find at retail as the Black Panther series, I'm going to be very glad that I order all my Legends figures online these days.
Now that the series has been officially announced, are you planning on pre-ordering the newest Marvel Legends Civil War Series? And just how ridiculous do you think the hunt for Scarlet Witch is going to be at retail once the wave does hit?