One of the upcoming items that Hasbro was the absolute most enthusiastic about at the HasCon Marvel Legends panel this weekend was the Toys R Us Exclusive Marvel Legends Hydra Troopers two-pack, which was revealed at San Diego Comic-Con 2017. Collectors have been asking for a while when the set would be released, and not only was there a final packaged sample on the floor at the show, but the first ML Hydra Troopers pack has also now been found in a store (and of course, immediately appeared on eBay)!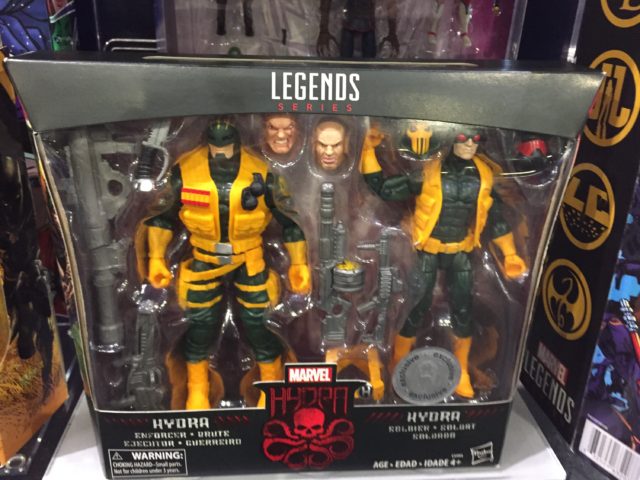 Although most of the Marvel Legends reveals at SDCC 2017 turned out to just be confirmation of leaked "rumors" that had been circulating for months beforehand, there were a couple genuinely
big
surprises at the show.
And perhaps the most interesting and ambitious of those treats was the first full-on army-building Hasbro ML 6″ figures pack in many years: the Toys R Us Hydra Soldiers two-pack exclusive, containing a Hydra Soldier and a new "Hydra Enforcer" figure!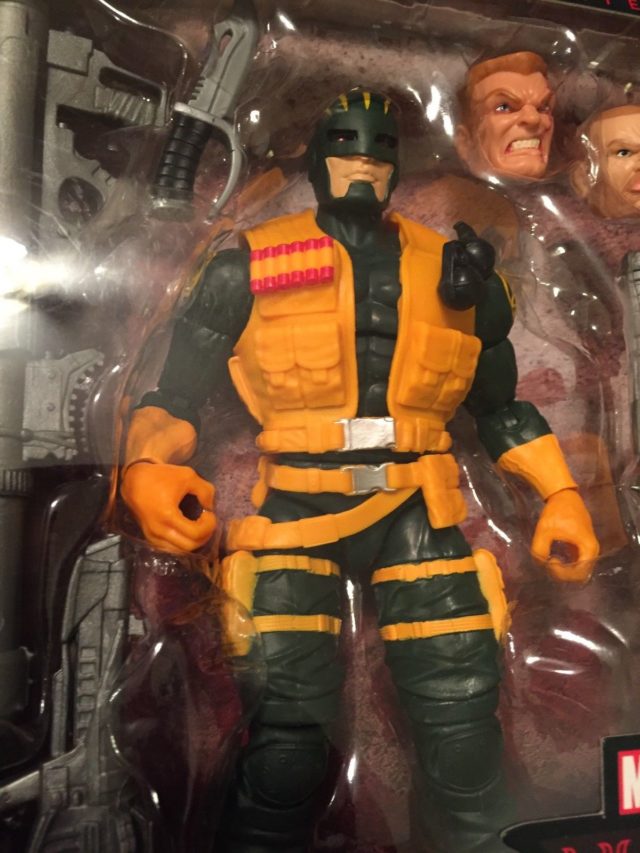 The Hasbro Marvel brand team was very positive about this set at their HasCon panel, and noted that if the set was a success we could see more troop-builder packs in the future (such as The Hand and SHIELD) packs.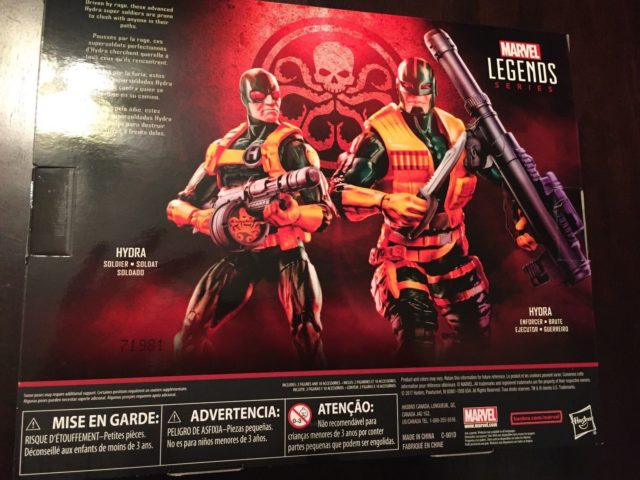 On paper, this Hydra two-pack sounds like it should sell like gangbusters, so let's hope it actually does so in reality so that we get more types of trooper packs. With a variety of guns, vests, heads and other accessories included, I can see a lot of truly hardcore collectors buying a half-dozen of these packs (or more).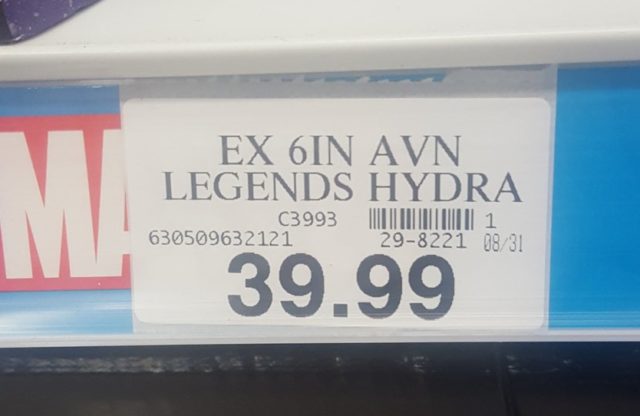 For those who want to try their luck calling or visiting their local TRU store with the UPC of the set, Twitter follower Jacob D. was nice enough to send in a photo of the shelf tag, confirming UPC #630509632121. Thanks, Jacob!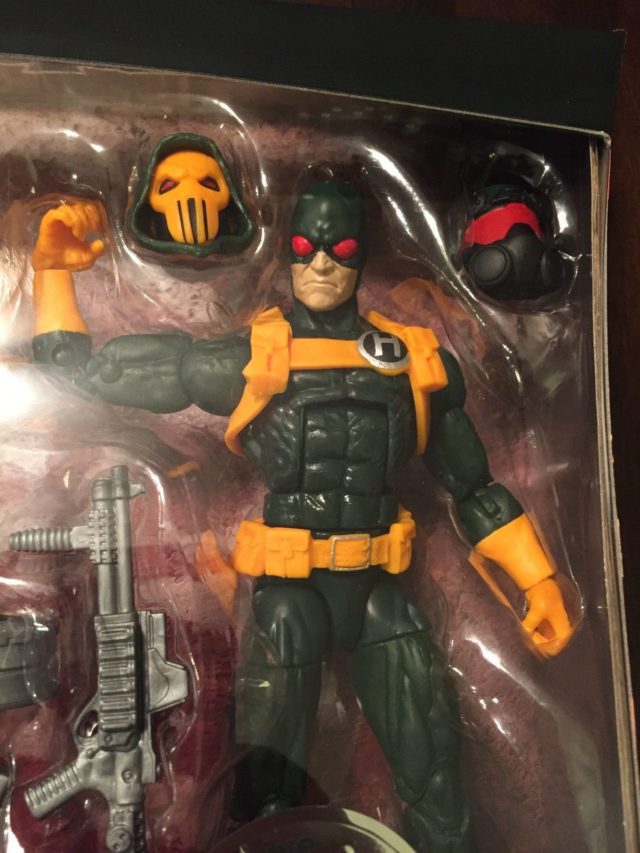 While the pack is mostly composed of repaints of existing tooling, it includes six interchangeable heads (including an
awesome
repainted Udon Taskmaster head), so you can make up to twelve different Hydra Soldiers and Hydra Endorcers with the pack, which is a pretty great mix of diversity.
Toys R Us stores in the United States have been starting to put out the shelf tags for this set with the UPCs, so collectors have been anxiously waiting for the actual figures to show up. But while they haven't appeared in the U.S. yet, at least they've arrived in North America!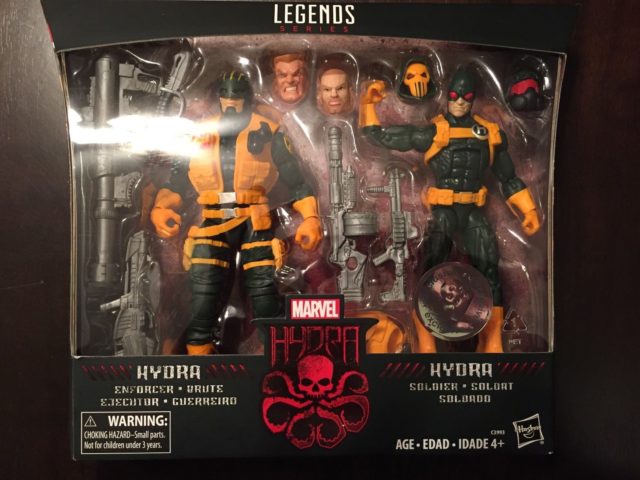 A Canadian collector found the set at their Toys R Us store and popped it up on eBay. I don't encourage anyone to pay extortionate scalper prices for this set, as I'm still confident that it will ultimately be plentiful on TRU store shelves, but at least we can see some in-hand photos of the set.
Based off of the final photos of the set, what do you think of the Marvel Legends Hydra Soldiers two-pack, Marvel collectors? Is this set a winner, and will you be buying one or more of them? And what other army-builder packs (if any) would you like to see in the future?