Today must just be the day for new exclusive Marvel Legends figures leaking out, because hot on the heels of the Toys R Us exclusive Groot Evolution Pack being spotted for the first time, the brand new Hasbro 6″ Marvel Legends Invisible Woman figure (and HERBIE) have appeared online as well! And I have to say, I don't think it's hyperbole declaring that this is the best Invisible Woman action figure ever…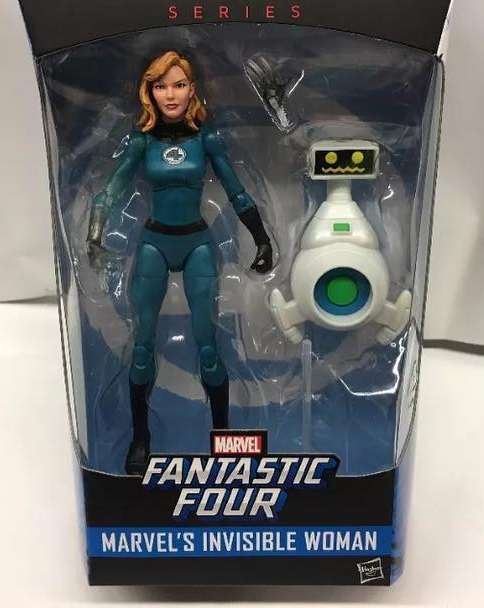 Fantastic Four merchandise has been an endangered species for the past few years because of FOX's ownership of the Fantastic Four movie rights, but take heart, F4 fans: it looks like the long drought of toys for Marvel's first family has come to an end!
After being teased at San Diego Comic-Con 2016 on the form of an unpainted prototype, we went months without hearing another peep about the new Susan Storm. But the wait for her reveal is now over, as she's now appeared in an eBay auction online!
The new 6″ Invisible Woman looks to come with both a solid left hand and a partially-invisible interchangeable left hand, as well as H.E.R.B.I.E.  the robot and a flight stand for HERBIE. Strangely, Sue doesn't seem to come with a totally solid/visible right hand. Hunh. That's odd.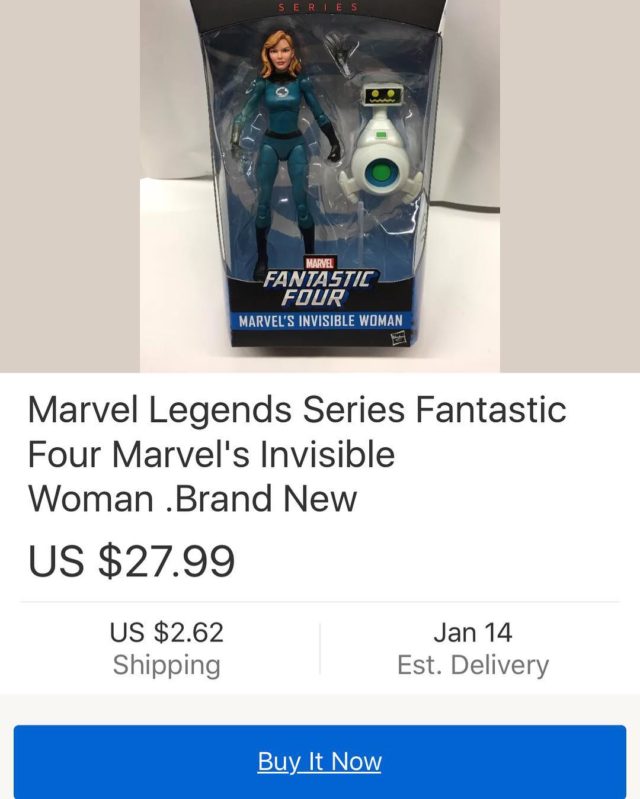 For whatever reason I can't seem to find the actual eBay auction that corresponds to this screenshot, but this is clearly the real deal and not some custom. The spot-on H.E.R.B.I.E. that matches up with the the SDCC teaser is proof of that.
And man, that head sculpt on Susan–I don't think there's going to be much debate after this figure becomes widely available as to what the best-looking figure of Invisible Woman ever is. Tremendous job here by Hasbro!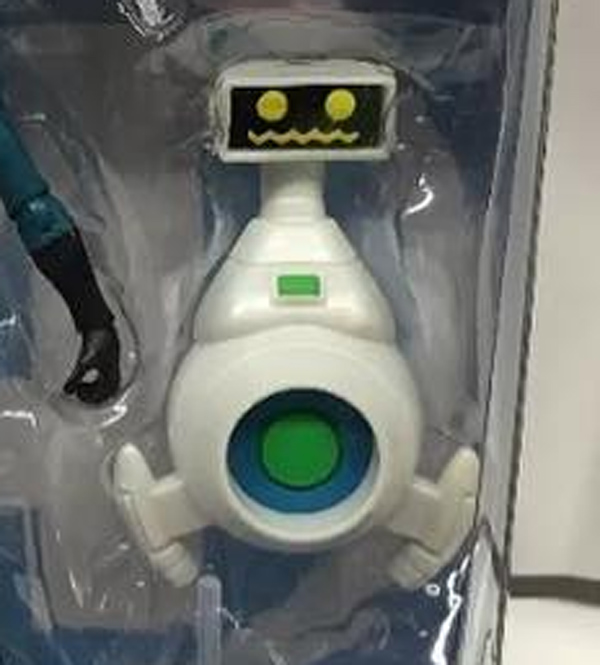 I know a lot of fans are hoping for an entire Fantastic Four Marvel Legends wave this year, but as all the new figures seen today have been one-off exclusive releases, I suspect that that just is not in the cards right now. We'll have to wait for when Hasbro makes an official announcement to know for sure, though, which will theoretically be very soon since this figure has already been produced and packaged.
That said, it's not impossible that Hasbro does have a Fantastic Four box set of some kind in the works (perhaps as a Marvel Legends SDCC 2017 Exclusive?), with that box set containing a fully invisible Susan Storm figure and the visible version only being available as this single-packed exclusive. (In fact, I would almost bet on that being the case, but we'll have to wait and see.)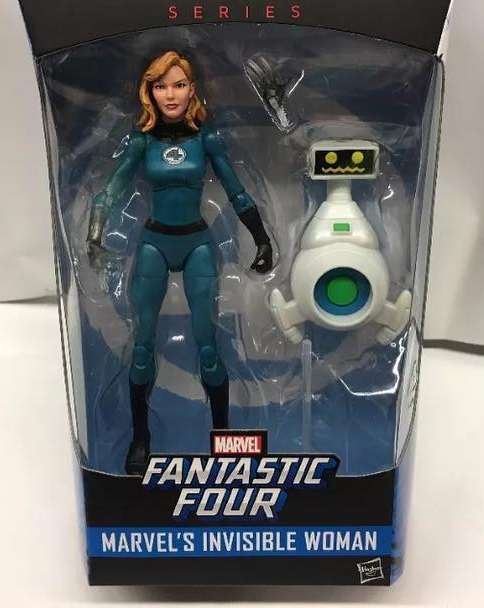 At this time, there's no confirmation of the exclusivity or release window for the Marvel Legends Fantastic Four Invisible Woman figure, but I'll update here and to the Marvel Toy News Facebook Page and Twitter Page once those details are available (which will hopefully be quite soon).
Based off of our first look at it, what do you think of the new 2017 Marvel Legends Invisible Woman figure, Marvel collectors? Is this the best Sue Storm figure ever? Are you hoping for more 6″ Fantastic Four Legends figures, or are you satisfied with just Invisible Woman?