While the staff and photographers of the biggest Marvel toy news sites across the world (and me) were all congregating in New York City last weekend for New York Toy Fair 2017, a pretty crazy thing happened–and I mean crazy. Even though Hasbro still hasn't allowed online retailers to even begin taking orders for this year's X-Men Marvel Legends 2017 Warlock Series figures, the figures physically appeared (and disappeared) on store shelves at Target stores across the country–and shortly thereafter began flooding ebay at inflated prices…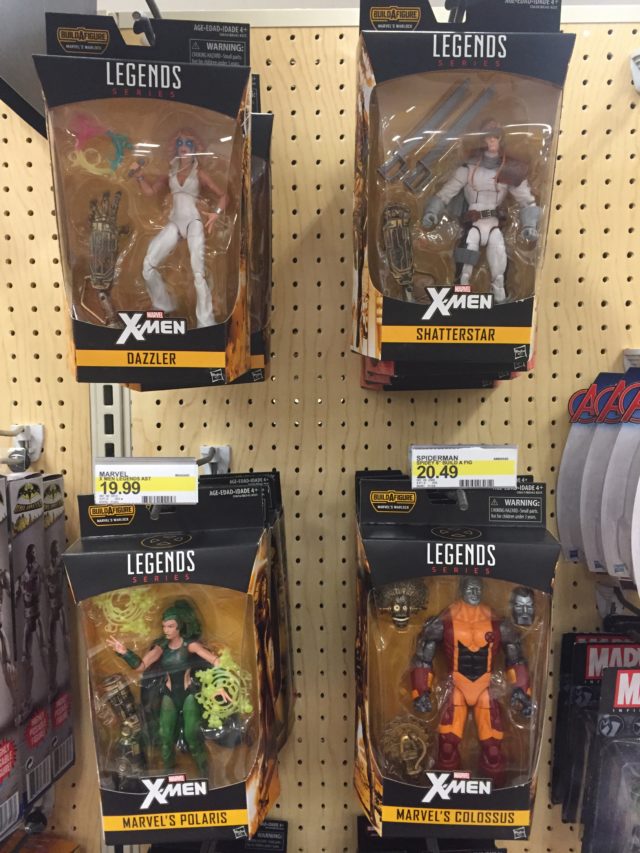 I know beyond any shadow of a doubt that it absolutely was not purposeful, but it still
almost
feels a bit like a mean trick Hasbro pulled by having the 2017 Marvel Legends X-Men figures 6″ series pop up in Target stores last weekend while so much of the toy collecting world was either in New York for the 2017 Toy Fair or focused on the show.
As a result, I missed the first round of the wave in my New England Target stores and have been chasing after the figures relentlessly for the past week. And this morning, my efforts finally paid off in full–with a full set of Cyclops, Old Man Logan, Colossus and the rest of the gang!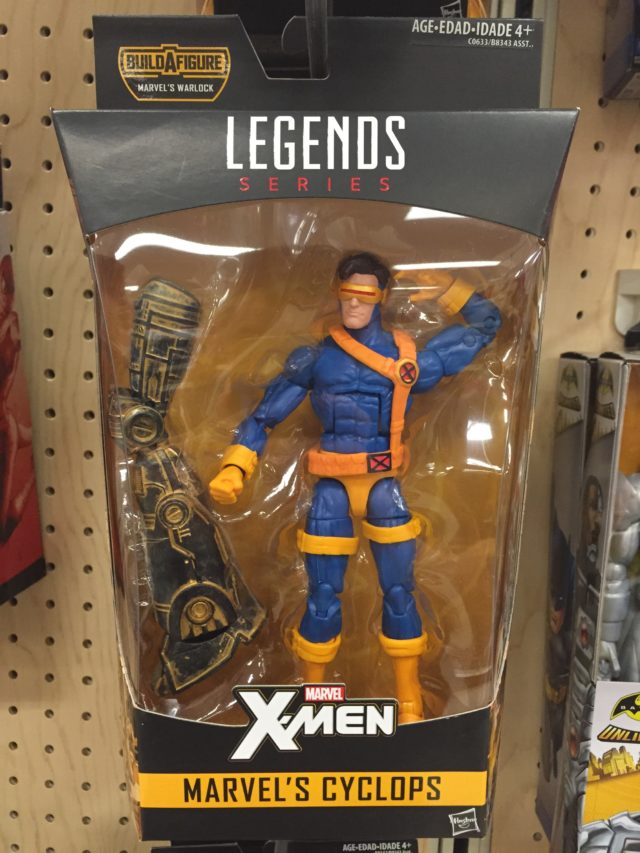 Now, there is a trick that can help you to tell when your local stores get in the newest X-Men wave, but it's definitely not fool-proof.  You can use the DPCI #087-06-5418 on the BrickSeek website in order to check the saleable quantity of Hasbro X-Men Legends that all of your local stores (and even your non-local Target stores) have in stock.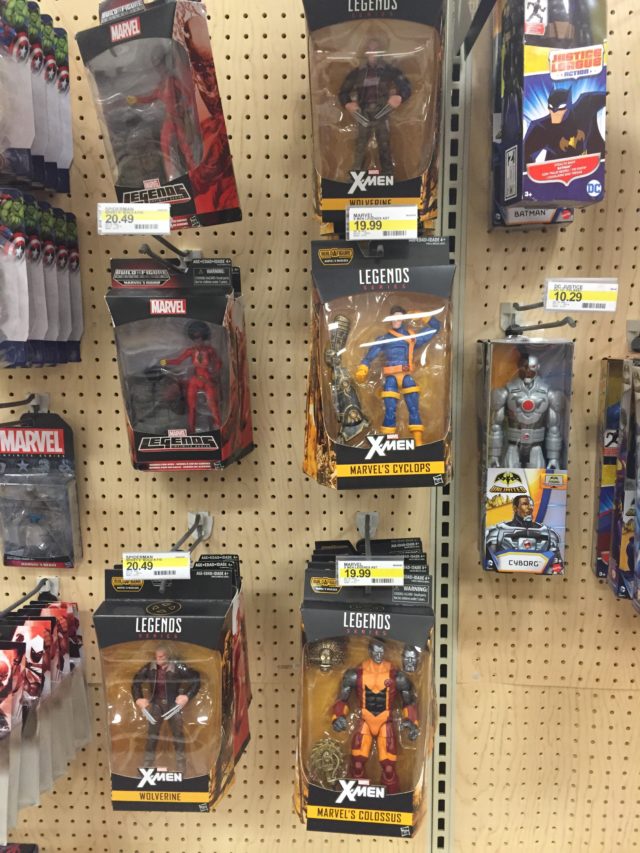 But there is a catch–! And that catch is that that same X-Men Marvel Legends DCPI 087-06-5418 is shared with last year's series of X-Men Legends. I checked BrickSeek every day this week, seeing quantities of 4-7 figures in-stock each day–but when I saw the number of in-stock figures jump to 12-15 this morning, I knew my local store had gotten in the Warlock Build-A-Figure Series.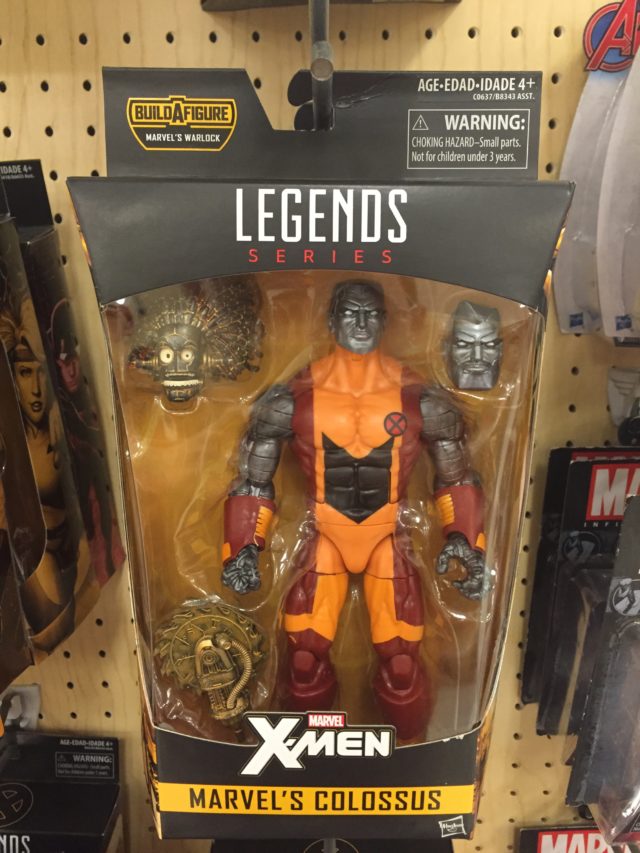 Sure enough, the pegs were nice and full this morning and my long dreamed-of Marvel Legends Warlock BAF will be being built by me this afternoon. Look forward to full reviews of all eight figures in this set over the course of the next few weeks!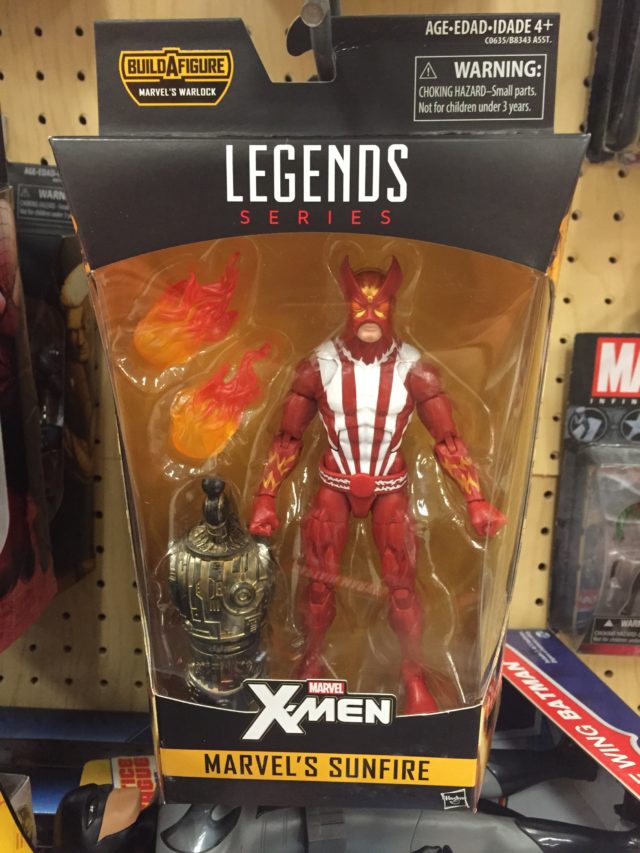 For those who have been messaging me asking why in the heck these figures are turning up in Target stores long before their anticipated March/April 2017 release date, I have my own totally unconfirmed suspicions.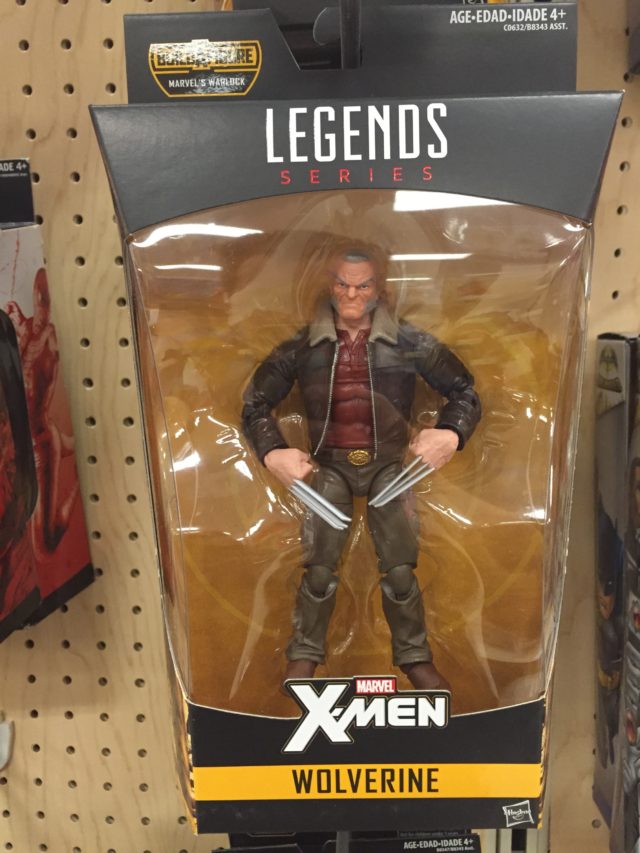 My best guess is that a small fraction of the shipment of this wave was able to make it out of China prior to international shipping shutting down for Chinese New Year, and that Target either purposely or just by happenstance happened to get the small quantity of these cases available.
Theoretically, online retailers and other stores will get their allocation once the rest of the wave reaches the United States (although BBTS stated this week that they won't open orders until mid-April–ugh).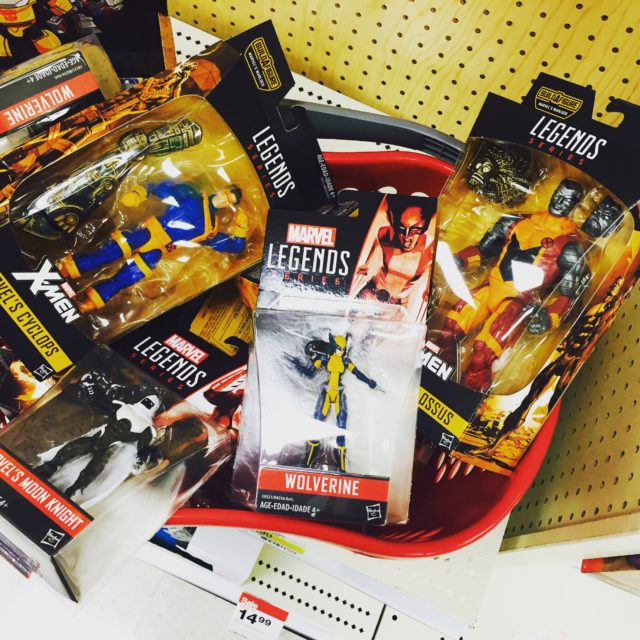 If you're having trouble tracking down any of the new X-Men Legends six inch figures locally, the problem is likely multi-fold: 1) There's only one-per-case of every figure in the set except one, so only one collector at a time can complete a set; 2) the Old Man Logan Legends figure is ultra-popular and selling out instantly despite being two-per-case; and 3) scalpers are devouring this wave and popping it on ebay as quickly as they can find it.
With this series not allowed to be solicited yet by online specialty stores such as BBTS, EE and Amazon, the market is truly ripe for re-sellers to make a killing on these new Hasbro X-Men Warlock Series figures if they can find them right now before they can be reserved anywhere online.
Have you managed to find any of the 6″ Marvel Legends X-Men 2017 Wave at your local stores yet, Marvel collectors? If so, which figures have you decided to pick up and what do you think of the series so far?