Last week, rumors began to circulate that at least one Marvel Legends Ant-Man figure is in the pipeline and will be released at Target stores later this year. But as nice as the Hasbro Marvel Legends figures are, there's one domestic action figure manufacturer that makes even more detailed and movie-accurate Marvel figures: Diamond Select Toys. And while it's very unlikely that it'll be more articulated than the eventual Ant-Man Marvel Legends figure, the Marvel Select Ant-Man figure is now up for order!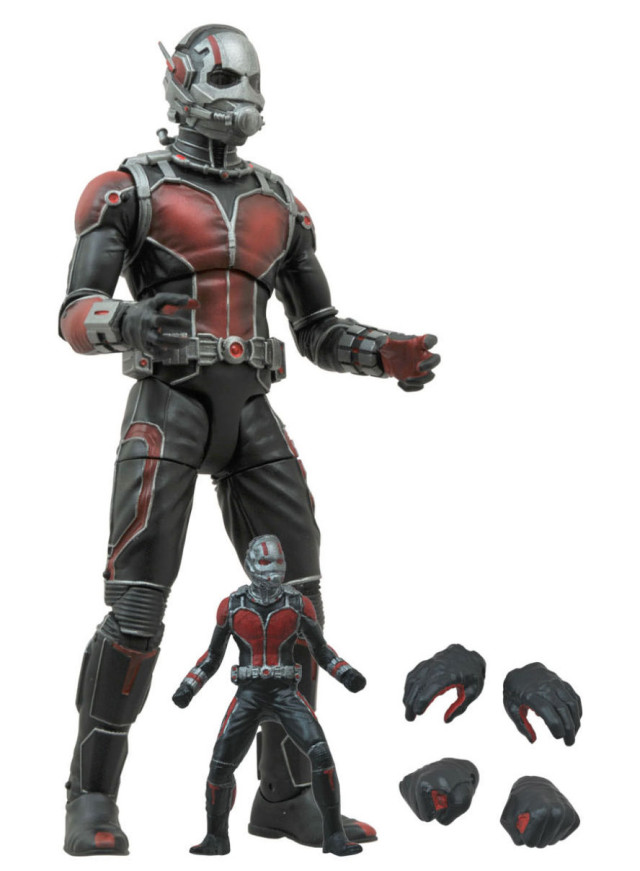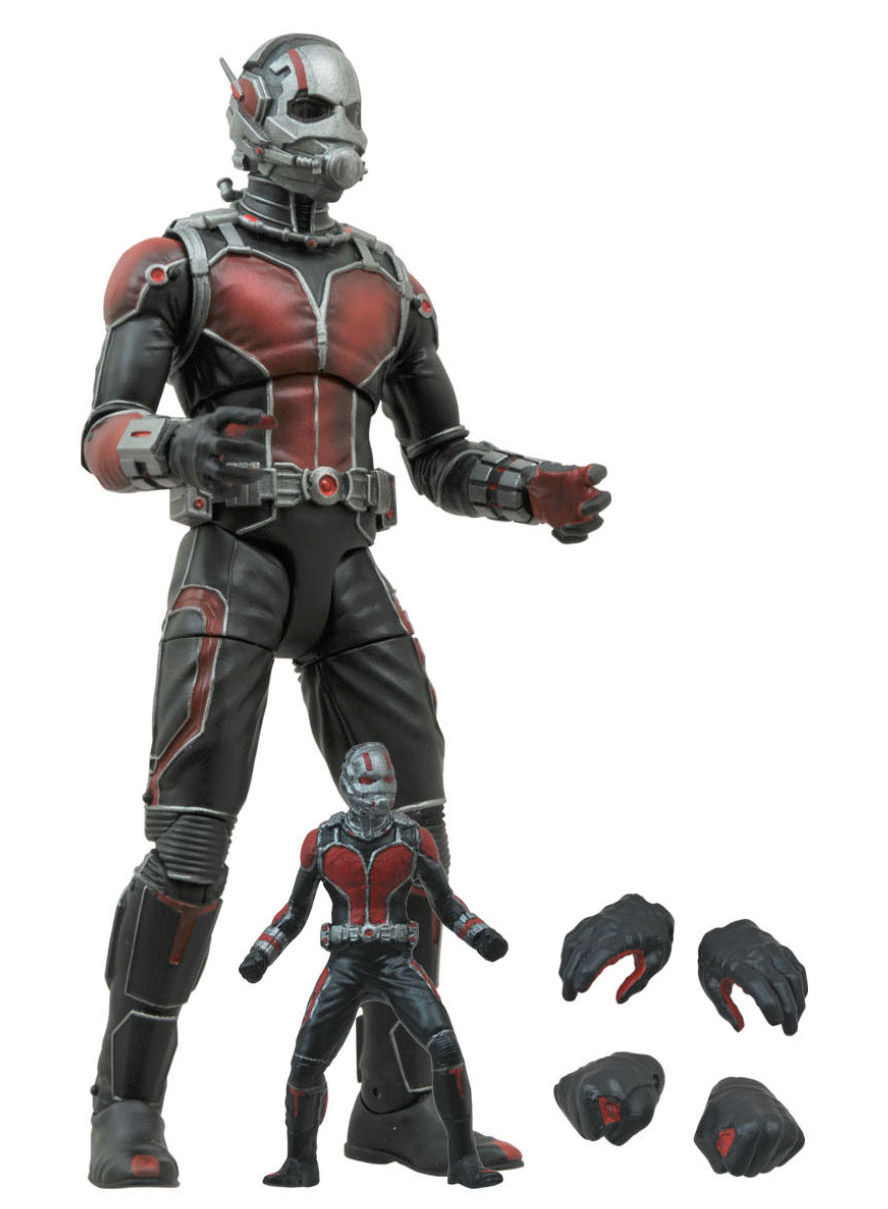 After Diamond Select Toys didn't release any Marvel Select figures to commemorate the "Guardians of the Galaxy" movie last year, I had burgeoning doubts about Diamond Select Toys continuing to support the "secondary" Marvel movies.
As such, I would have probably placed a bet that there would be no movie Ant-Man Marvel Select action figure in our futures. And I would have lost that bet.
Today, the Paul Rudd Ant-Man Marvel Select movie figure was fully-revealed! Along with DST's trademark attention to sculpting detail, the Ant-Man figure will include two pairs of interchangeable hands (open hands and fists), and sixteen points of articulation: head, upper torso, shoulders, elbows, hips, thighs, knees, and ankles. The last two points of articulation are either wrists or a second set of knee joints (it's difficult to tell which from the photo).
In addition, this $24.99 Diamond Select Toys Ant-Man action figure will include a whole other figure as an accessory: a mini movie Ant-Man figure! We've had little Ant-Man figures released in the past, but never in the movie style. And the way I see it, the more different-sized Ant-Man action figures we get, the better!
The Marvel Select Ant-Man figure should be available for pre-order online later this month, and will be released in summer 2015. Diamond Select Toys Marvel Select movie figures regularly sell out before shipping and become difficult to find in stores (Marvel Select Falcon is a great example of this), so if you're intent on having this Marvel Select Ant-Man 7″ figure, you may want to reserve one early–especially since the pre-order price is $2 cheaper than MSRP.
Now that you've seen the first Ant-Man movie figure to be revealed, what do you think, Marvel collectors? Is this the Ant-Man you'll be adding to your collection, or are you waiting to see what Hasbro has planned for Ant-Man in the Marvel Legends lineup?