The postal service is infuriatingly slow delivering my latest Diamond Select Toys figure (grumble grumble), so that meant I had to take a field trip down to the mall this week to at least take packaged photos of the first Marvel Select figure to arrive this year! He may not be in the upper-echelon of most beloved Marvel villains, but I've seen firsthand now just how drop-dead gorgeous and amazing this Marvel Select Destroyer Odin figure is…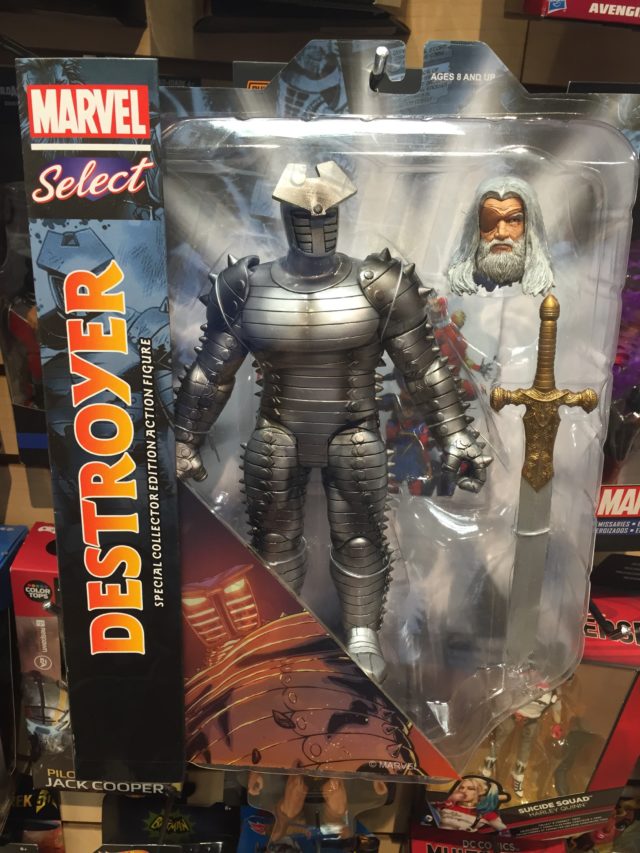 When DST teased another humongous figure being added to the beloved Marvel Select figure line last year, I heard a few collectors guess the Destroyer and even one or two who mentioned Odin. But
nowhere
did I hear anyone guess that the figure would be
both
Odin
and
The Destroyer!
I've been looking forward to seeing the finished version of this figure ever since it was announced last summer, and today the day finally arrived…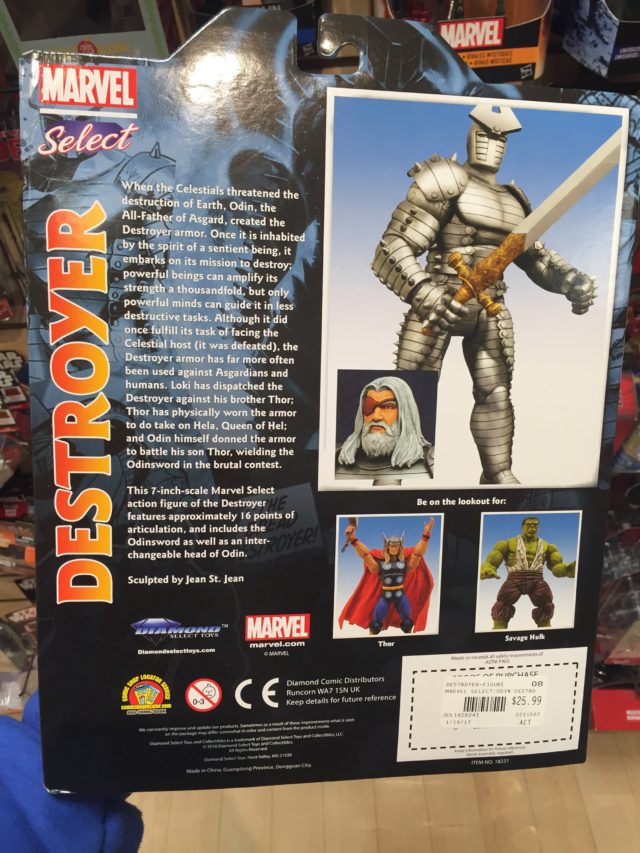 As soon as I saw this figure in person in the store, I was blown away by not only how big it is (about 9″ tall), but also how high-quality the sculpt and glossy paint are. I saw the figure at NYCC 2016 a few months ago on display at the DST booth, but it's really hard to get a feel for just how great this Odin The Destroyer figure looks without seeing it in person.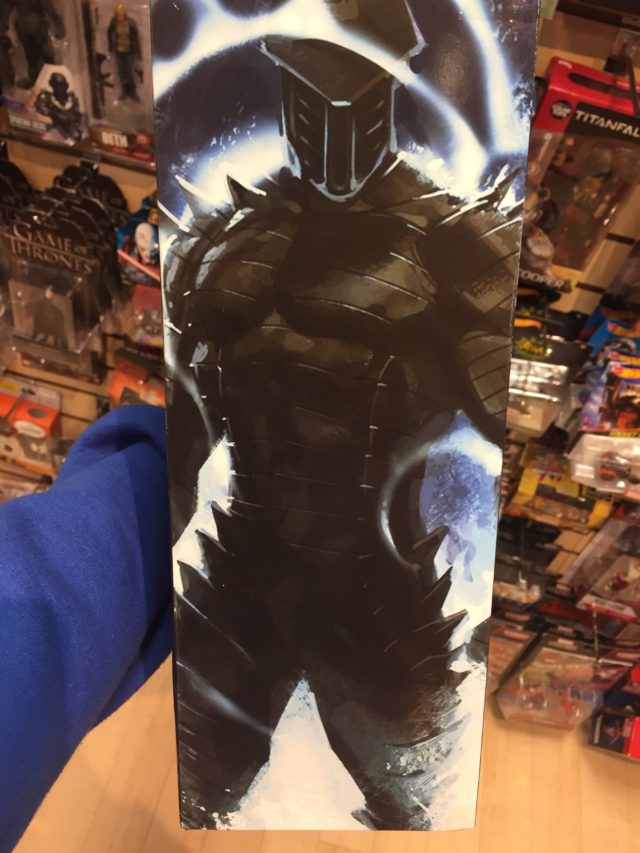 And for anyone fearing for some reason that this figure might be a hollow rotocast–don't! The Marvel Select Destroyer figure has some serious heft to it when you pick it up. Toybiz may have made their own official Marvel Legends Destroyer figure around a decade ago, but I doubt that many collectors are going to champion that version over DST's masterpiece here.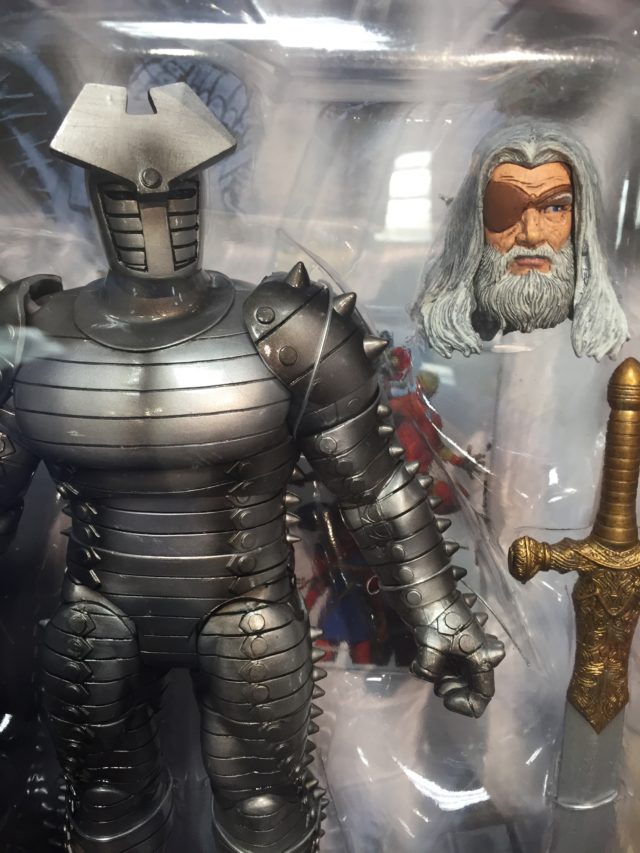 The Marvel Select Odin head is beautifully detailed, and just outright kills the head that Hasbro did for the Marvel Legends Odin Build-A-Figure. I doubt I'll ever be using this head on the Destroyer figure myself, but it's terrific for those who want the option.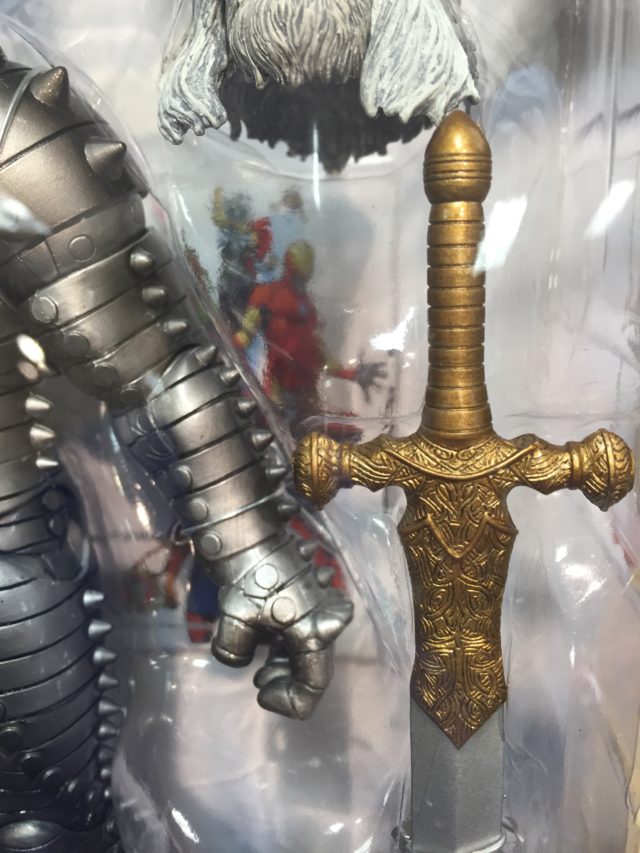 And where would Odin be without his trusty Odinsword, right? I hadn't honestly put any thought into what I wanted the Odinsword to look like (as I'm only planning to use this action figure as The Destroyer), but man oh man does the Odin Sword's hilt look incredible.
Not only are we getting a humongous, 100% unique sculpt Build-A-Figure sized Destroyer here, but also an awesome interchangeable Odin head and one of the best detailed swords in this scale ever made. All for $23-$25! Diamond Select has really outdone themselves here!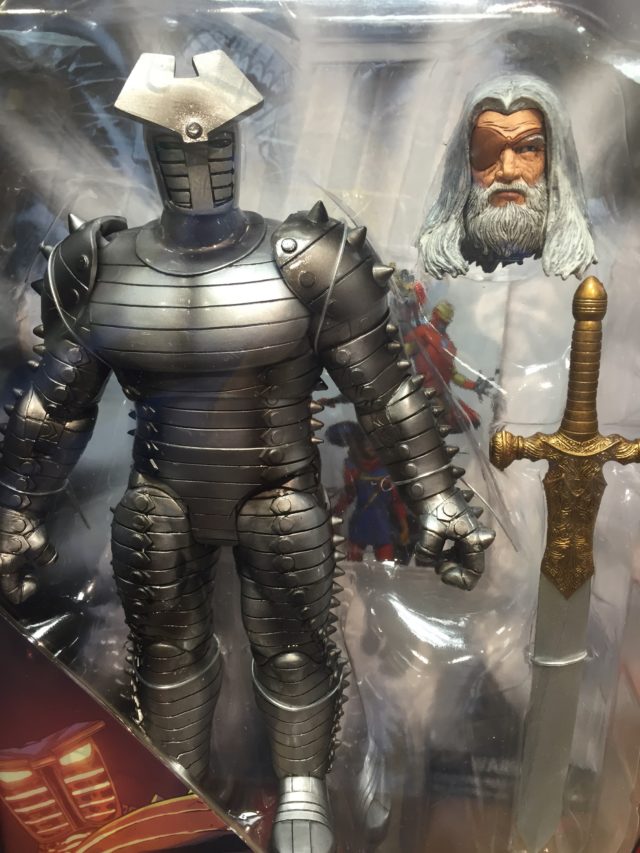 The Marvel Select Odin Destroyer figure is now in-stock and shipping online, and should have arrived at most comic book shops this week as well. My comic stores all only ordered one each of this figure, but Odin isn't exactly Deadpool in popularity, so he was still hanging around at my local stores. Your success may vary.
Now that you've seen the finished product, will you be picking up your own The Destroyer Marvel Select figure? Who would you like to see Diamond Select Toys handle for their next "BIG" figure in the line?