Today looks to be a quiet start to another week of Marvel Toy News, so let's step back and take a look at an item that was revealed last week that's pretty near and dear to my heart. With the Skottie Young Magneto that debuted at SDCC 2016 being the only Marvel Babies statue Gentle Giant hadn't put up for sale yet, most people (including me) expected Mags to be the next pre-order in the line. But nope! The next character is actually two characters: the Marvel Animated Groot & Rocket Raccoon statue is now up for order!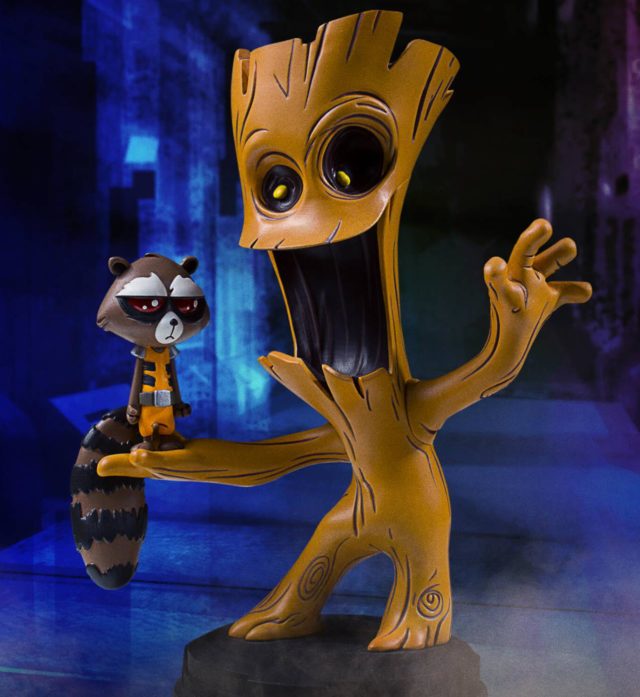 To say I really like the Gentle Giant Skottie Young Marvel Babies Animated statue line would be an understatement–I am utterly smitten. Seriously. I've got it bad for this line.
I've also got a thing for the Guardians of the Galaxy. So when Gentle Giant hit us up with a surprise Guardians of the Galaxy Star-Lord statue last time, I didn't think it was possible for them to make me any more giddy.
I was wrong.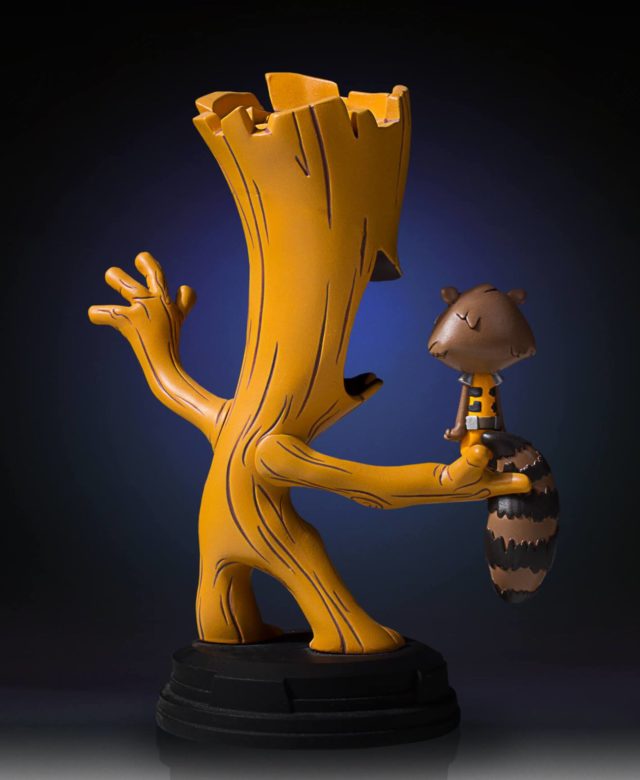 Based off the Skottie Young variant cover for "Guardians of the Galaxy Team-Up #1", next up in the Marvel Animated statues line is two for the price of one with my favorite duo in the Marvel Cinematic Universe: Rocket Raccoon & Groot!
Front and back, this is one of the most a-Dorbz-able (yes, I know I usually reserve that adjective for Funko Dorbz) Marvel figures that I've ever seen. The "inked" lines on Groot that give him his comic book-styled "wood" texture are just too cute!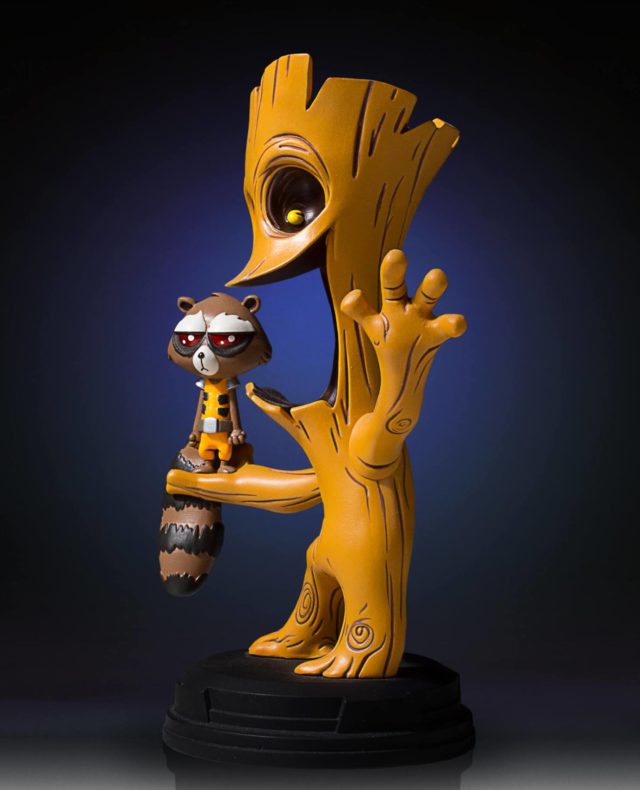 I think the stylization of this piece really shines from the side view, though, where you can see the very unique (and almost creepy) shaping of Skottie Young Groot's open mouth (beautifully contrasted by Rocket Raccoon's grumpy grimace.
This Rocket and Groot statue is the single best value in the Marvel Animated Gentle Giant range so far, as not only is Groot taller than any other figure in the collection, but he comes with a whole other character in Rocket Raccoon–all for the usual $64.99 MSRP.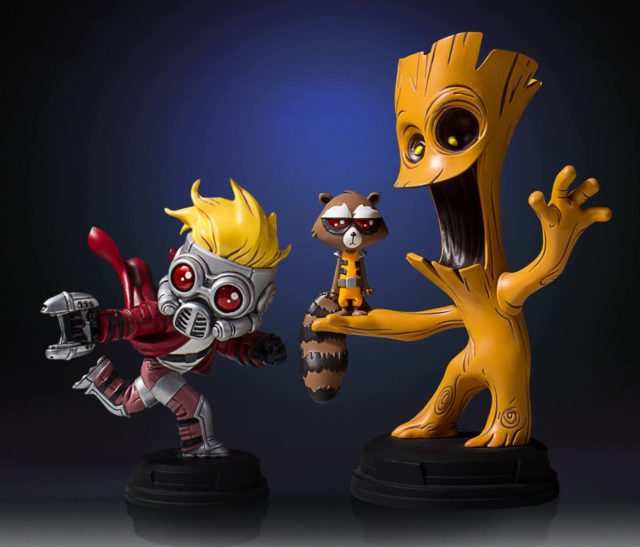 Now that we've got three-fifths of the core Guardians of the Galaxy members from the movie, I wonder if Gentle Giant might surprise us with Gamora and Drax to complete the team…? Perhaps as more limited SDCC 2017 exclusives…?
It would certainly be a bit weird to get characters like Drax and Gamora in this line before Thor, Spider-Man, Hulk and Wolverine, but I absolutely wouldn't turn my nose up at Gentle Giant completing their first team in the Skottie Young Marvel Animated range.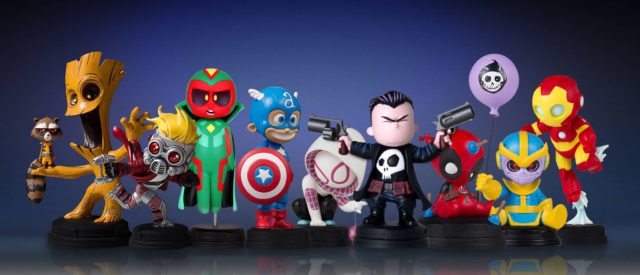 The Gentle Giant Groot & Rocket Raccoon Marvel Animated statue is now up for order, and is expected to be released in June/July 2017. Some retailers have already sold out of Deadpool and Spider-Gwen, and with GOTG 2 mania beginning shortly, I wonder if Rocket and Groot might follow suit and sell out quickly as well.
What do you think of the latest addition to Gentle Giant's growing collection of Skottie Young statues, Marvel collectors? Is anyone as infatuated with this line as I am and picking up every piece that hits, or are you being selective with the Marvel Animated series (or skipping it entirely)?