LEGO Marvel fans got their first official look at the 2017 LEGO Guardians of the Galaxy sets last week–but that's not all that The LEGO Group has in store for Marvel collectors this winter! The buildable chibi figure "Brick Headz" theme debuted at SDCC 2016 last summer–and over half a year later, it's ready for the big-time and a full rollout in stores! The LEGO Marvel Brick Headz sets go on sale next month, including Black Widow, Hulk, Iron Man and more!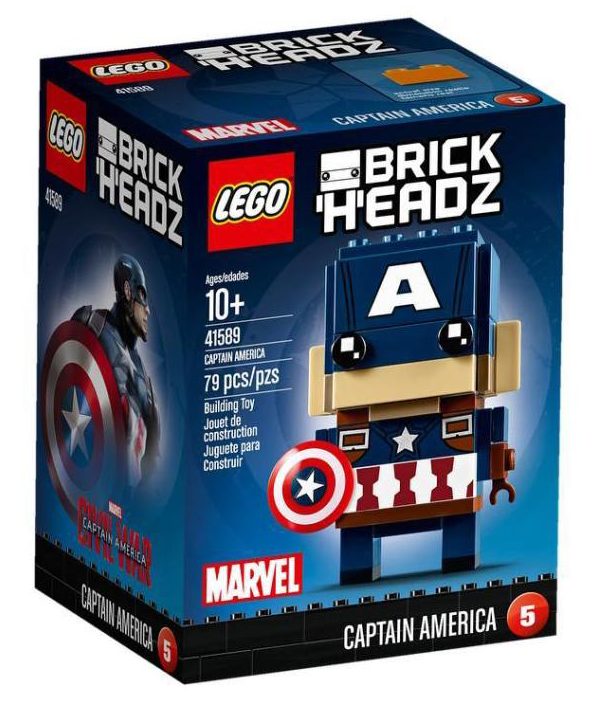 Funko is holding tight to its crown as the undisputed king of super-deformed, stylized Marvel figures, but they face more challengers every year. The Jada Metals line is getting steadily more popular, and now Funko is ready to face a new foe on an entirely different level: LEGO!
Coming to stores in February, it's a new line of brick-built superhero figures whose style has clearly been influenced by Funko POP Vinyls: the big-headed Brick Headz!
While we had initially heard that the BrickHeadz sets released for San Diego Comic-Con 2016 were going to be a pre-release, with these official photos it appears that all four figures from SDCC 2016 are exclusive to that show.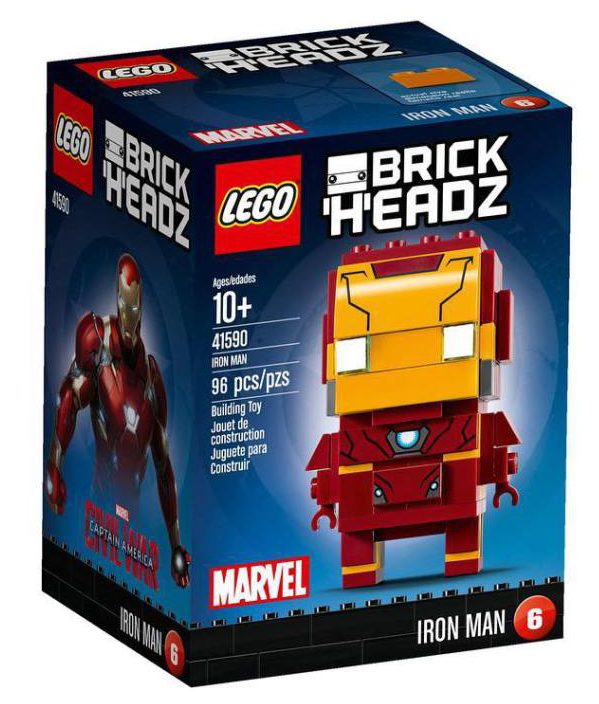 Not only are the Brick Headz Doctor Strange and Black Panther figures absent from this wave, but the BrickHeadz Captain America and Iron Man getting released to mass retail stores are different from the ones TLG sold at Comic-Con last year.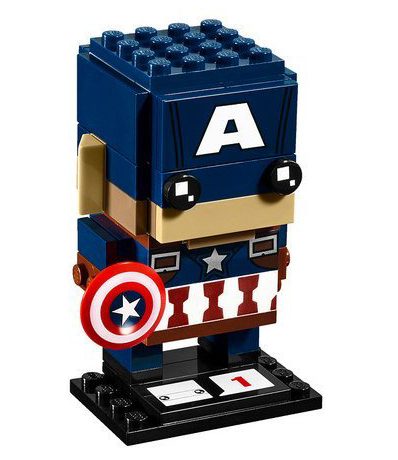 Whereas the SDCC 2016 Brick Headz Iron Man and Captain America sets were in bright, comic-inspired colors, the versions coming to stores next month are darker, more movie-inspired iterations.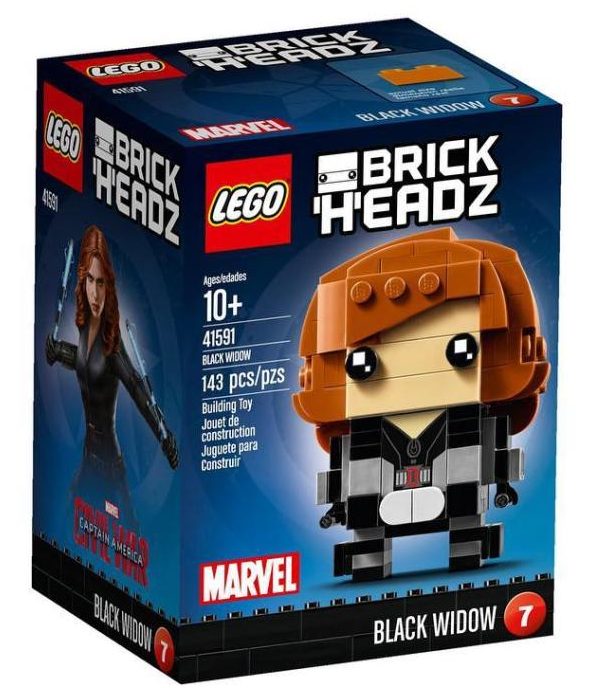 Along with Cap and Iron Man, two new characters will get the super-deformed brick-built treatment in this set: Black Widow and Hulk.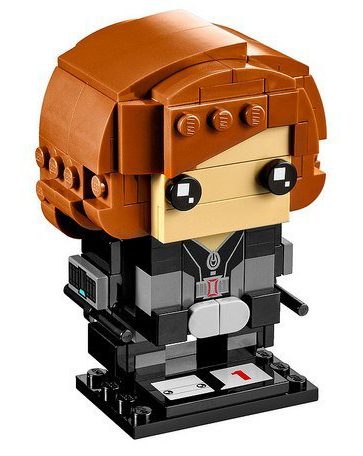 LEGO 41591 Black Widow is in her Captain America: Civil War costume, so sadly, no cool neon blue Tron stripes on her costume.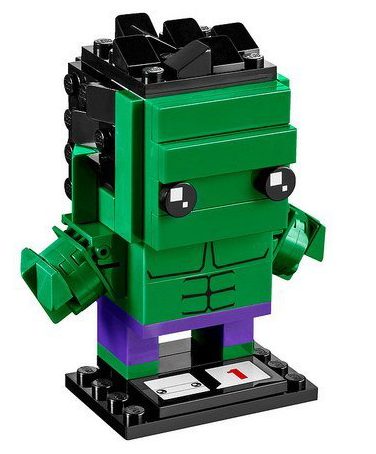 Meanwhile, the LEGO Hulk 42592 set is the only one of the four sets sporting an "Avengers: Age of Ultron" logo (which makes sense, given that he wasn't in that "Civil War" movie and all).
Personally, I don't know how I feel about these sets. My heart easily melts for cutesy renditions of Marvel characters, but these are missing the mark with me. At least, they are right now. Perhaps I'll feel differently when I see these in person at the New York Toy Fair 2017 next month, however.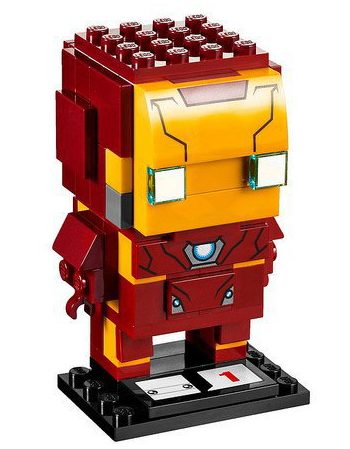 There's no official MSRP on these sets announced yet, but given the size and the fact that they're all around 100 pieces, I'd anticipate these sets being in the $10-$12 range so that they can compete head-on price-wise with Funko POP Vinyls.
Incidentally, if anyone is wondering about the numbering sequence on the boxes, these are labeled as #5-#8 in the LEGO Brick Headz series, with #1-#4 being characters from The Batman Movie.
I think it's a little weird mixing Marvel and DC characters into the same numbering scheme, but TLG must plan on expanding this theme and having all licenses included in one sequence of numbers. Weird.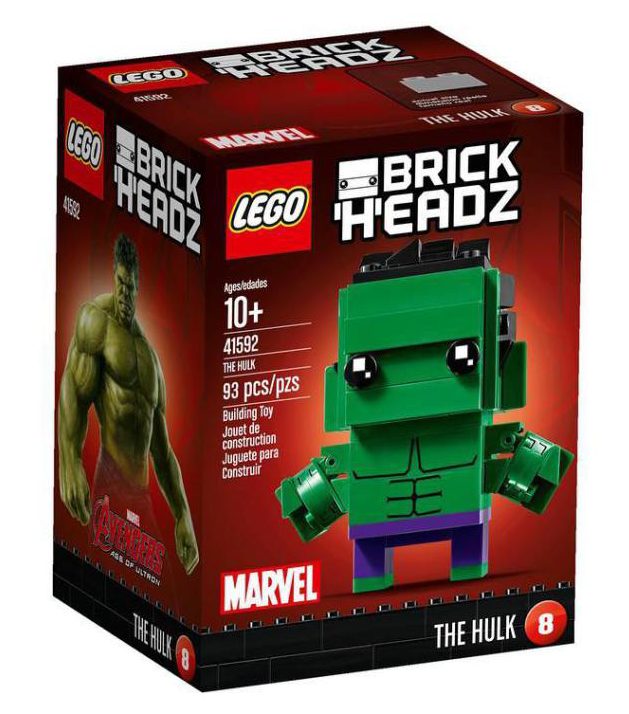 The LEGO Marvel 2017 Brick Headz figures will be available for order online and in stores in February 2017. The sets will be available first at the chains of LEGO Stores in mid-February 2017, and should hit other retailers at the end of February and start of March.
What do you think of the 2017 LEGO Marvel BrickHeadz sets, Marvel collectors? Are you interested in getting on-board with ones of TLG's weirdest concepts ever, or are you okay with collecting just the standard sets and minifigures?