Some toy companies get a little bit quiet in the month before the New York Toy Fair (and yes, I'll be braving the bitter Manhattan winter again for you all next month), but Funko isn't one of those companies! In fact, they hit us up with a double whammy of Marvel POP Vinyls announcements today–including one pair of Jessica Jones figures that's not exactly "news" and a quartet of Netflix Daredevil Season 2 POPs now up for order that definitely are…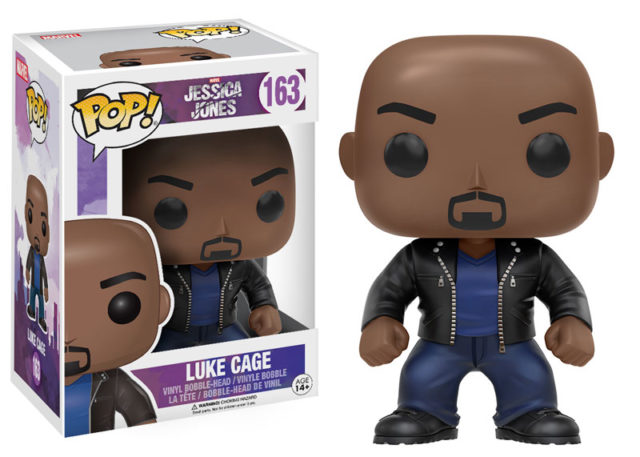 When you're releasing hundreds upon
hundreds
of new figures each year like Funko is, occasionally some items are gonna slip through the cracks and not get the hype they deserve prior to their release.
Such is the case with the first-ever pair of Funko Jessica Jones POP Vinyls figures, which have just been officially announced today… even though one of them has been actually being found and purchased in stores for weeks!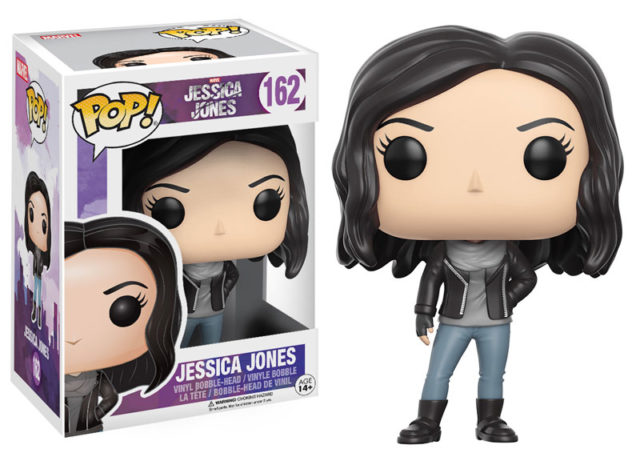 For whatever reason, the Netflix Luke Cage POP Vinyl figure started shipping at the start of January without ever being formally announced, and is being found frequently at GameStop and Hot Topic stores now (Amazon will also be shipping their orders for Cage this week!).
Luke is about to have company, though, as titular character Jessica Jones has her own POP! Vinyl figure arriving this month as well! But that's not all…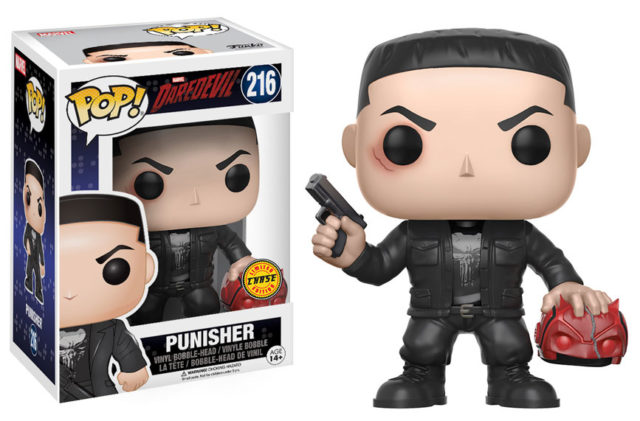 Netflix Daredevil fans also have something to look forward to in the form of four POPs that we haven't seen prior to today from Netflix Daredevil Season 2–including the first Chase POP from a Netflix Marvel show!
Sometimes Chase POPs only have minor differences, but the new Chase Punisher is majorly different from the regular version. He's posed totally differently, has a different gun, a shorter coat, a different shirt and is holding Daredevil's mask.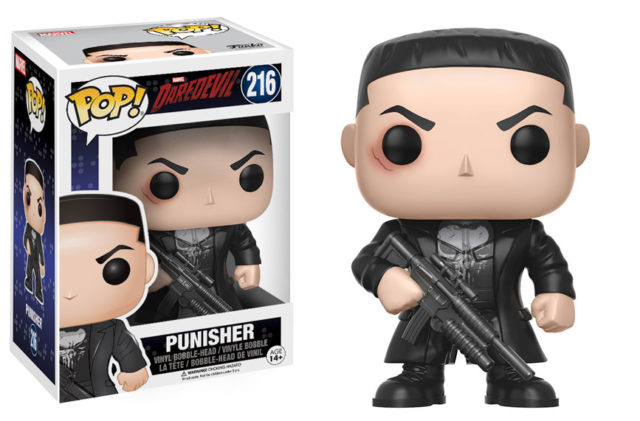 The Punisher has been exceptionally popular since he debuted in the Daredevil TV series, so I can see his 1-in-6 Chase variant being really hot on the aftermarket. For those who just want the standard version of the character, a standard machine gun-toting, skull shirt and trench coat Punisher will also be hitting stores next month.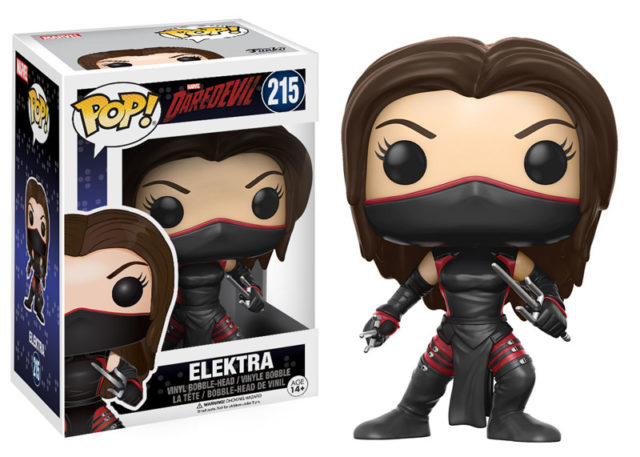 Rounding out the Season 2 Daredevil series, we've got the first-ever Elektra POP Vinyl figure and a new version of Hornhead himself! I've traditionally not been a big Elektra guy, but I love the Netflix Elektra redesign, so she's on my "buy" list.
Meanwhile, the new Daredevil POP Vinyl with connected billy clubs is a bit improvement over last year's version in my opinion. Nice work by Funko.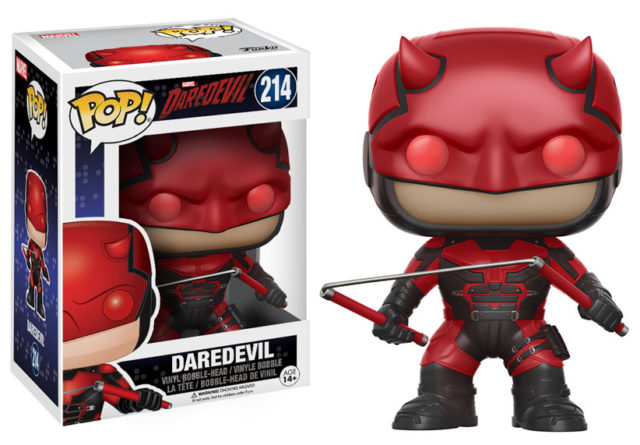 All five new Netflix Funko POP Vinyls are now up for order online, and you have a 1:6 chance of randomly getting the Chase Punisher variant if you order from EE. I've had great success ordering two of a character and getting one chase and one regular variant in the past from EE, but obviously it's rolling the dice ordering and hoping for a Chase figure.
How do you like the newest waves of Netflix Marvel POP Vinyls, Funko collectors? Did Funko choose all of the best characters from last year's Jessica Jones and Daredevil seasons to immortalize in plastic, or were you hoping for additional characters (like Purple Man)?