…And we're back! I do apologize for the downtime over the course of the past few days, as what was supposed to be a quick upgrade to a faster server turned into 100+ hours of downtime. I was so bored while this site was down, I even cranked out a review of DC Multiverse Justice League Aquaman! But luckily, now that we're back up and running, there's some actual new Marvel toy news to report: the Marvel Unlimited Plus 2018 Exclusive Marvel Legends Tony Stark figure has now been revealed!
If Marvel Toy News
had
to be down for four days-plus, then the four days-plus it ended up being non-functional for were probably the best possible ones. Why? Because relevant news was virtually nonexistent during that timeframe, so you guys didn't miss much. Huzzah!
Thankfully, just in time for the site to be running smoothly once again, Marvel saw fit to unload some much anticipated news on us that comes but once a year: the 2018 Marvel Unlimited Plus exclusive Marvel Legends 6″ figure!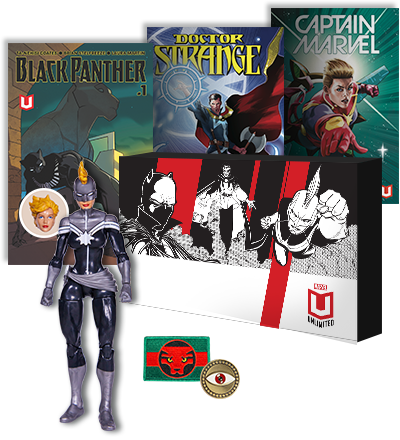 To say that fans were not excited about last year's grey Captain Marvel repaint would be a huge understatement–even the Gold Ultron and white gloves Rocket Raccoon were better received than poor Carol.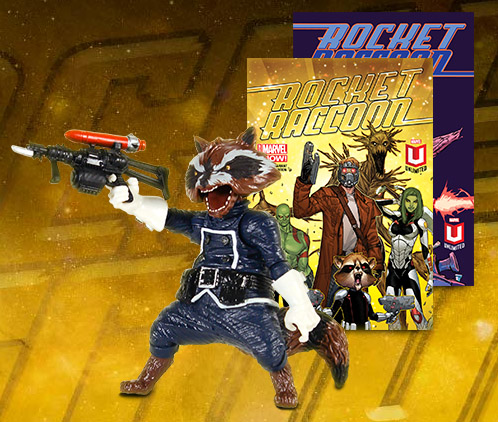 This year's exclusive may not set the collecting world ablaze, but it ought to do better than silver Captain Marvel, at least–because it's a first time ever Marvel Legends 6″ figure (sort of)!
Marvel Legends 6″ figures wearing suits such as Agent Coulson, the Chameleon and the Purple Man are constantly in demand by customizers who want to make custom suited characters such as Tony Stark–but now, collectors will be able to own a real Marvel Legends Tony Stark figure in a suit!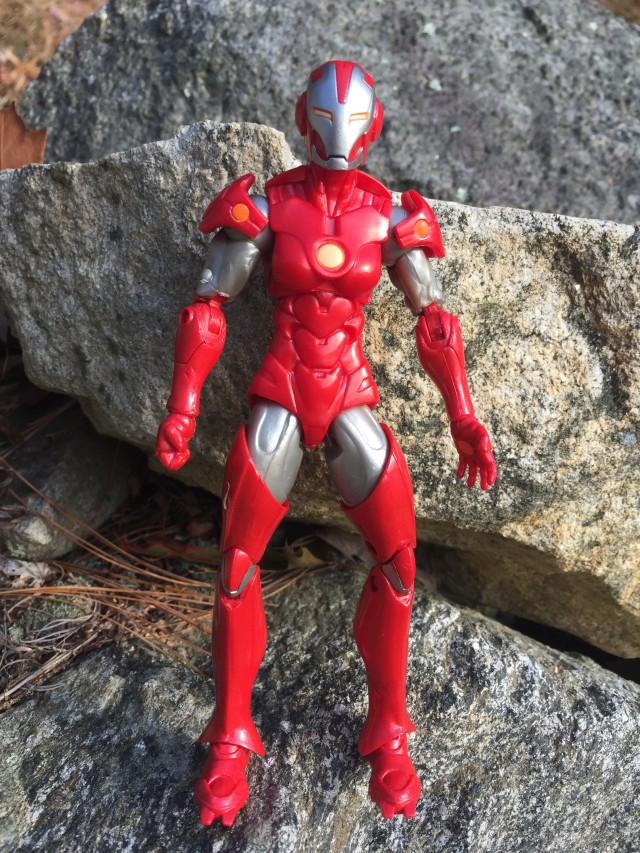 While this isn't on the level of the beloved Marvel Legends Rescue figure that was exclusive with Marvel Unlimited Plus in 2015-2016, I think that this Hasbro 6″ Tony Stark Legends figure will do
very
well as a carrot to convince people to sign up for a year of MUP.
The maroon shirt and gold tie are a fun choice to evoke visions of Iron Man, and being the first-ever 6″ Marvel Legends Tony Stark figure in a suit is a much bigger deal than just some new paint on an existing figure.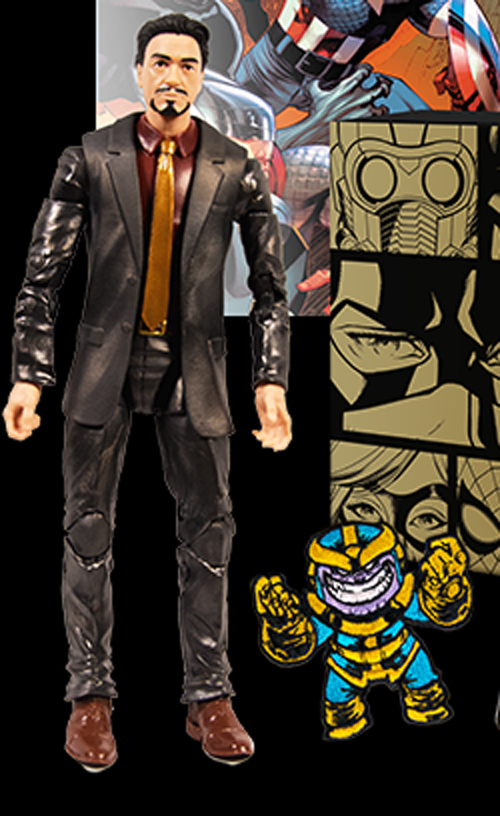 In addition to the Tony Stark action figure, this year's membership kit comes with the usual trio of three comic books with variant covers (Edge of Venomverse #1, Guardiands of the Galaxy Telltale Games #1, and Spider-Men II #1), two generic-looking Spider-Mana and Captain America head pins and a (badass Skottie Young) Thanos patch. I don't care about the pins or the variant covers here, but I do love me some Skottie Young artwork on a patch. Sold!
What do you think of the new Marvel Unlimited Plus 2018 Membership Kit, Marvel collectors? Are you willing to shell out a hundred bucks for a year of access to thousands upon thousands of digital comics (plus all these exclusive collectibles), or are the Exclusive Tony Stark and other goodies just not enough incentive to win you over?