September 2016 just may be some sort of unofficial Netflix Daredevil merch month, as after getting close to no collectibles released for the show this year, we've gotten a healthy dose of new toys announced in the past week! DST announced the Season 2 Minimates box set last week, with Hot Toys opening pre-orders for their fantastic Daredevil sixth scale figure to open this week. And now it's time for the first high-end statue of the character: the Gentle Giant Netflix Daredevil mini-bust is now up for order!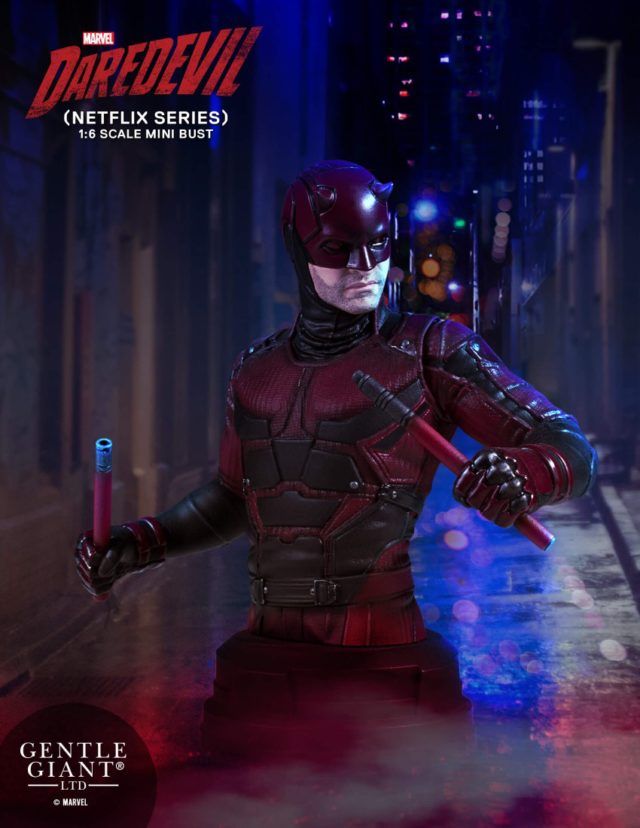 There's not a whole lot of Marvel toy news to talk about this week, as there's this movie coming up "Star Wars" something that's getting all kinds of fanfare and attention. Hey, where's all the love and attention for Doctor Strange, Disney? Ha.  (And shameless plug: if you want to hear me ramble about Star Wars,
check out Star Wars Toy News
, where I'll be talking all the Rogue One out of my system for the next several days… or months.)
Anyway, one item that I was pleased to see go up for order this week is a rare entry into the increasingly endangered species that is Marvel mini-busts. Let's take a look…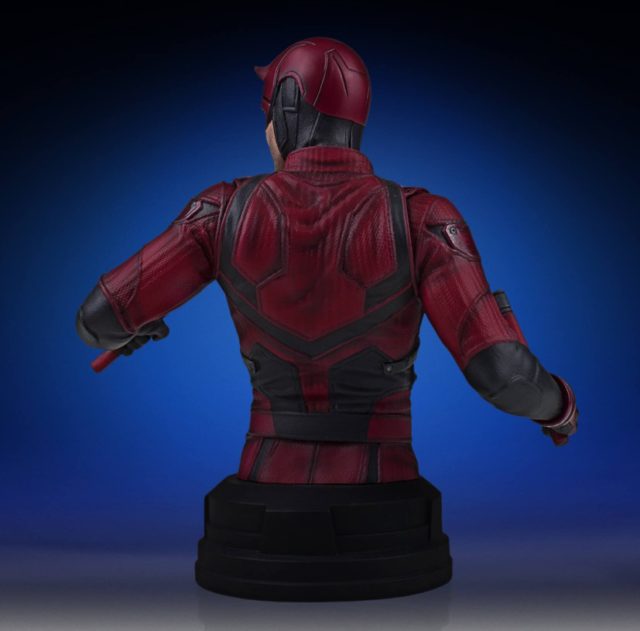 Gentle Giant Ltd. surprised fans with two new Marvel mini-busts on display–a relatively humongous number compared to the few Marvel busts they've released in the last two years. One of the busts was the wonderfully whimsical Caesar Deadpool bust, which is an awesome value at 80 bucks and super fun.
The other is the first-ever high-end statue from any of the Marvel Netflix series: Daredevil!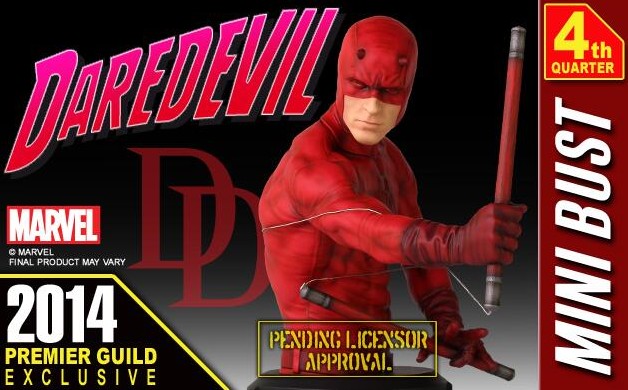 Longtime readers will remember that Gentle Giant Ltd released a Daredevil comic-style bust as a Premier Guild Member gift back in 2014, and that piece has become crazy rare and difficult to obtain at this point. So hey, why not follow it up with a live-action styled DD, right?
There's two things I think are unfortunate about this piece. First is that it's being solicited the same week as the Hot Toys Daredevil, which is an incredible piece that I'm certain will be drawing the dollars of the majority of Daredevil fans.
While I think GG did a "good" job with the Charlie Cox portrait on bust, it really can't compare to the fantastic Charlie Cox head on the Movie Masterpiece Series figure. (Mind you, that figure costs 100 bucks more than this one, but still.)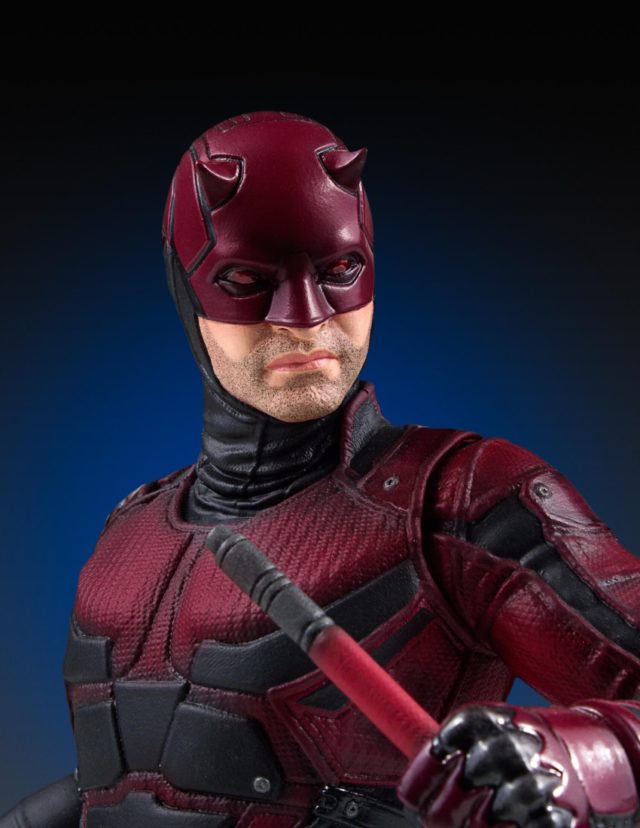 But secondly, there's the MSRP: $120. Uh… no. Just no. I know that the reality of producing mini-busts is that they cost companies almost as much to produce as statues, but a sixth scale bust that costs almost as much as a 17″ Kotobukiya statue?
It makes me really sad that the pricing on the Gentle Giant mini-busts has gotten so far out of control, as I've been a mini-bust collector my entire adult life. But at 120 bucks per bust, my days collecting these mini-busts are done.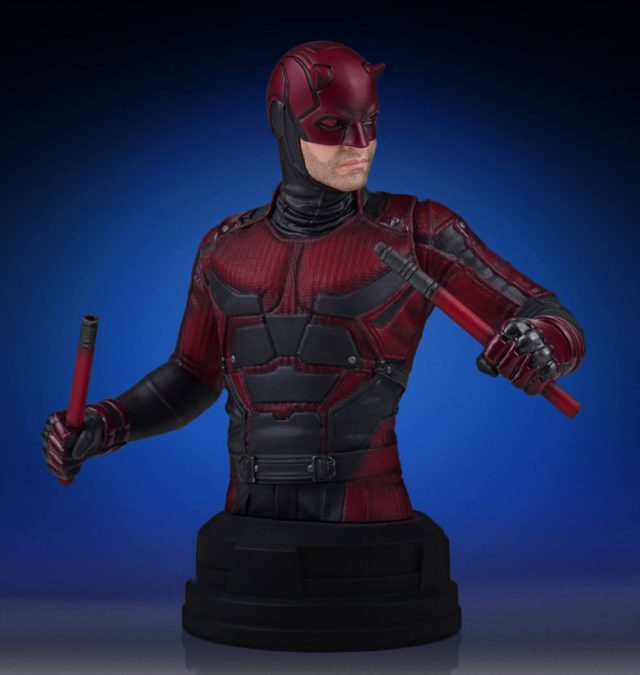 The Gentle Giant Daredevil Netflix Mini-Bust is now available for order, and is expected to ship out in spring 2017. EE is offering the bust with free shipping, while BBTS has it for $12 off MSRP. Ultimately, I think the two deals will end up being about equivocal (with the free shipping possibly being the slightly better value).
How do you feel about Gentle Giant's first Netflix bust–and its rather high price-point, Marvel collectors? If you're a bust collector, will you continue buying busts at the 120 dollar price-point?