Now that the clock has officially ticked over to 2016, Sideshow Collectibles (just like every other toy manufacturer out there) is looking to get collectors pumped up for a new year of high-end collectibles! And this year, Sideshow is planning to entice collectors with brand new quarter-scale statues of a trio of Marvel's most iconic heroines, Sideshow Premium Format Gamora, Dark Phoenix and Captain Marvel statues! And oh yeah–Sideshow also has a(nother) HULK!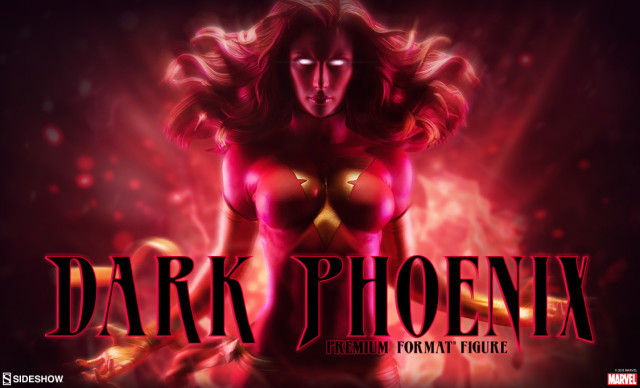 Sideshow's Marvel Premium Format Figure line has been rather make-dominated for the past few years, but in 2016, three of the most popular Marvel females ever will be getting all-new 1/4th scale statues!
The first of the three that Sideshow posted a sneak peek image of was their new Dark Phoenix Premium Format Figure statue. Though Dark Phoenix hasn't appeared in a Marvel comic book in many years, the character remains an icon and will undoubtedly sell very strongly when this piece goes up for sale.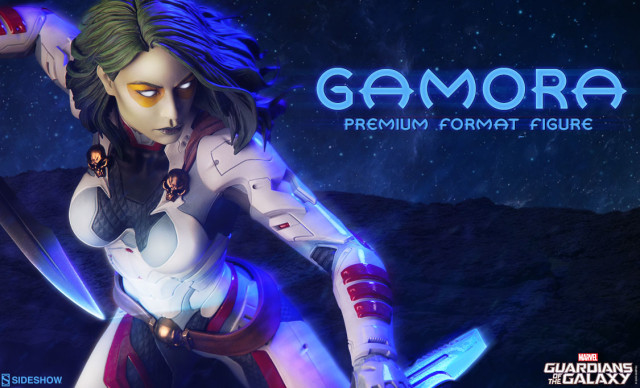 Meanwhile, we go from classic to modern with the Gamora Premium Format Figure! This depicts a comic-styled Gamora in her recent Guardians of the Galaxy costume.
Of all the Marvel Premium Formats previewed, this is definitely the one I'm anticipating the most. We don't get very much Gamora merch–especially based off her comic book appearance–so I'm pretty psyched to see how this piece turns out.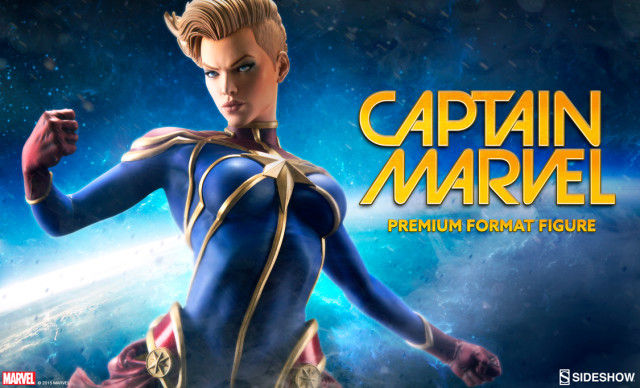 Likewise, the Sideshow Premium Format Captain Marvel statue is giving us a gorgeous rendition of Carol Danvers in her modern attire. I'm a bit unsure of the posing on this statue from the limited sneak peek that we've seen, but I adore the costume choice and the selection of the short-haired version of Carol.
Not that there's anything wrong with the long-haired or mohawked looks for Carol Danvers, but the short hair is easily my favorite look for her and the one that I hope Disney select for the eventual MCU Captain Marvel.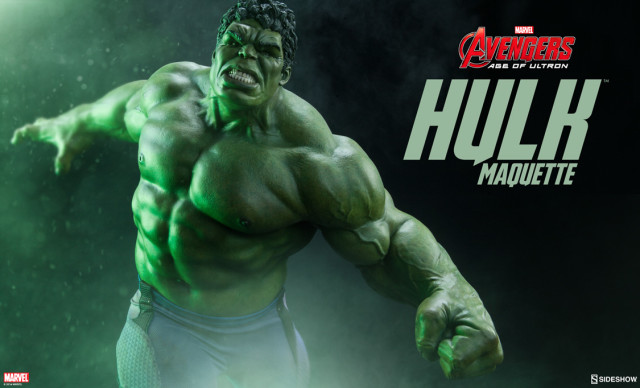 But clearly Sideshow felt like they needed a big dose of testosterone to balance off the estrogen of all these ladies, because there's one more statue they've revealed to ring in the new year: a brand new movie Hulk Maquette!
Considering how long it took for Sideshow Collectibles to sell through their Avengers Hulk maquette statue from the original movie, I'm rather surprised to see an Avengers Age of Ultron Hulk Maquette is coming down the pike.
But hey–maybe with the brisk sales of the comic book Hulk trio statues that finally shipped last year, Sideshow must think (and perhaps rightfully so) that the time is right for a new movie Hulk statue!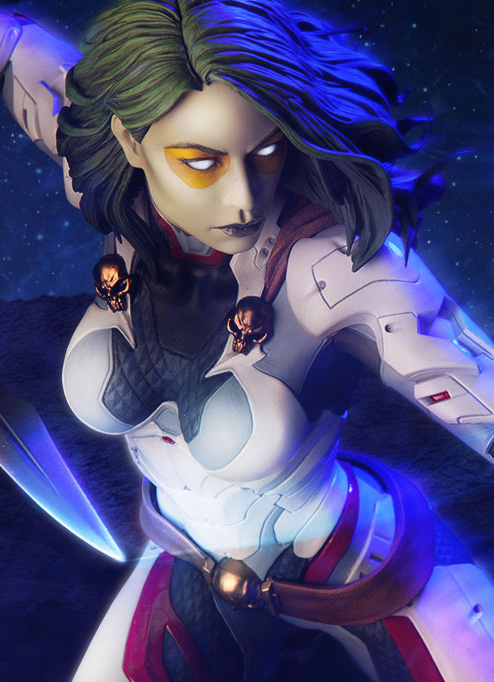 All four of these new statues are expected to go up for order on the Sideshow Collectibles website later on in 2016. I'll post updates here and to the Marvel Toy News Twitter and Facebook Pages once more photos and details about this quartet become available, so be sure to check back here and follow us on social media to be alerted once release specifics are revealed.
Which of these four new Sideshow 2016 statues is your favorite, Marvel fans? Are any of these pieces on your radar as potential purchases once they go up for sale, or are none of these quarter-scale statues setting off your excitement meter?