San Diego Comic Con 2014 is officially underway, and the reveals are coming at a fast and furious pace–perhaps more so than any year I can remember ever! Though they're not the biggest company at the convention and may be getting lost in the shuffle just a little bit, Kotobukiya has debuted some major Marvel statues at the show, including a Fine Arts Statue that hadn't even been teased previously! Coming in 2015–Kotobukiya Maximum Carnage and Rogue Fine Arts Statues!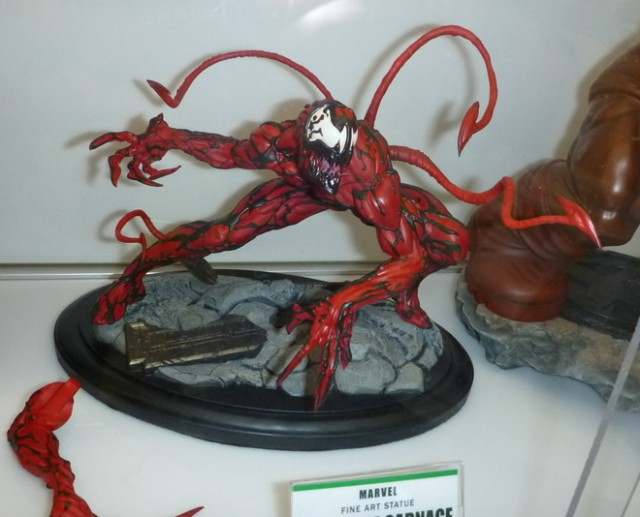 A Carnage Kotobukiya statue has long been rumored as an addition to the Spider-Man wing of the Kotobukiya Fine Art Statue line, and Koto posted a teaser last week that I just knew had to be for a Carnage Fine Art Statue. And to my delight–I was right!
None of the previously-released high-end Carnage statues have ever appealed to me–not even the Bowen Designs Carnage statue–but I really like the elegant simplicity of this Kotobukiya Carnage Fine Arts Statue. The fact that Carnage comes with an alternate axe arm is pretty cool as well!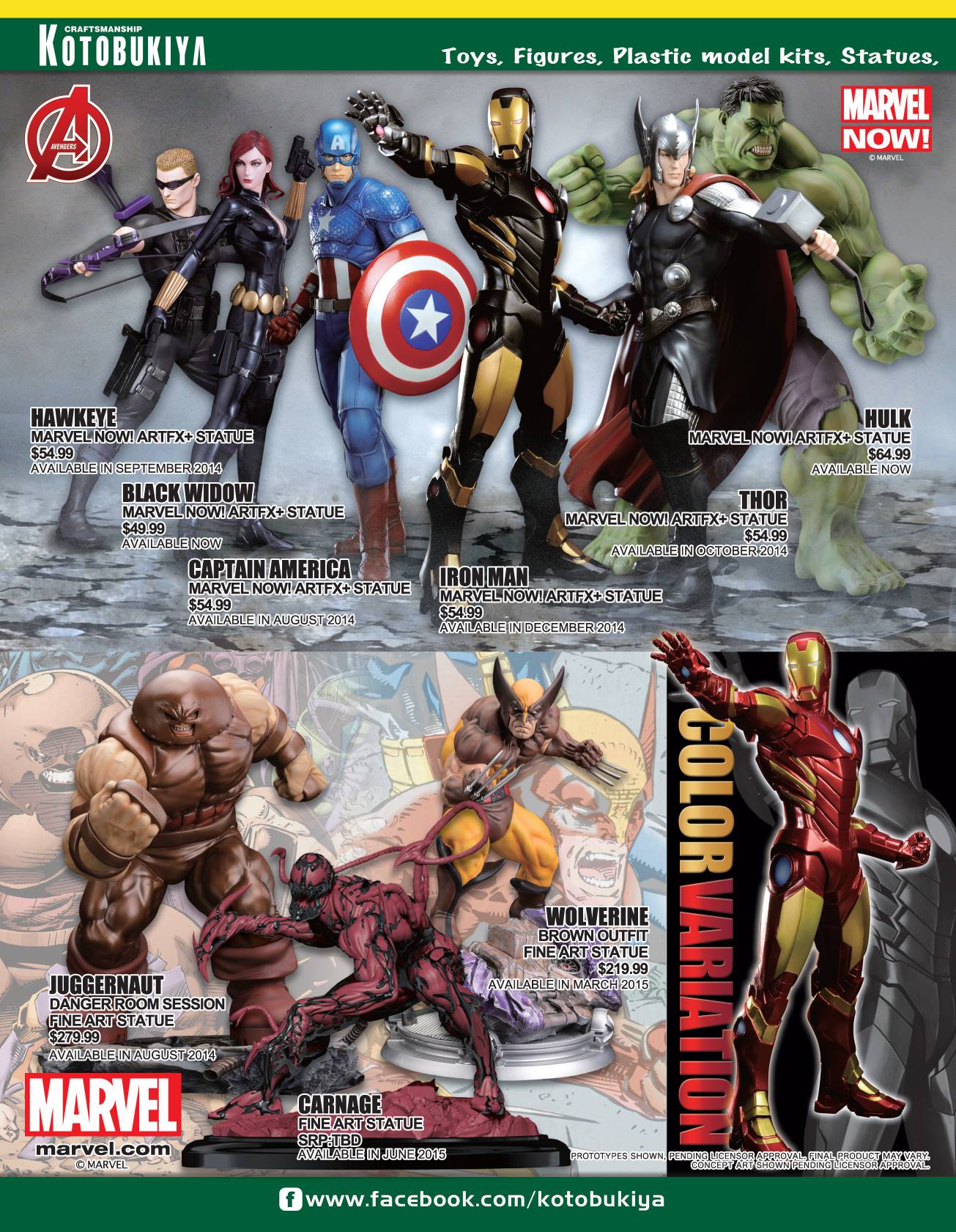 In the San Diego Comic Con 2014 Kotobukiya Catalog given out at the event it shows Carnage with red eyes that looked really out of place to me, but thankfully the actual Kotobukiya Maximum Carnage statue on display at the event has the correct white eyes. Phew! That was a close one!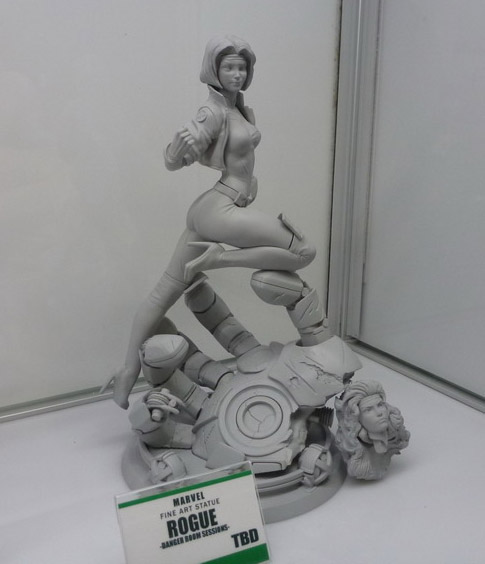 While we knew a Carnage statue of some type would be at the Kotobukiya booth at SDCC 2014, what we didn't know was that a Kotobukiya Rogue Danger Room Sessions statue would also premiere at the event! Rogue's hair looks a little odd to me on the prototype, but otherwise this Rogue Kotobukiya statue looks terrific for being such an early prototype. Love that Sentinel hand base!
The Kotobukiya Maximum Carnage Fine Art Statue is scheduled for release in June 2014, with no release date announced yet for the Danger Room Sessions Rogue.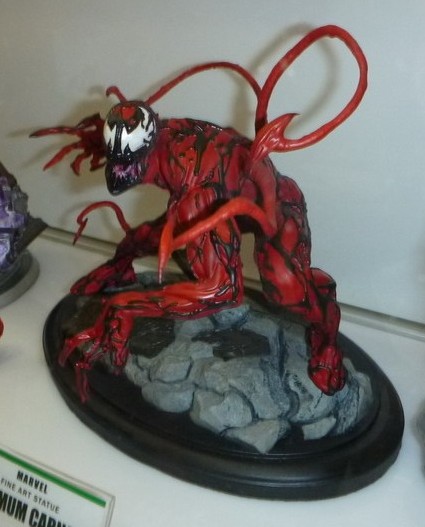 SDCC 2014 News is flowing a bit faster today than I can keep up with writing articles here on the site, so stay tuned to the Marvel Toy News Facebook Page for updates and photos throughout the con!
Though they're obviously still in development, and I'm already sold on the Kotobukiya Maximum Carnage statue and intrigued by the Kotobukiya Rogue Fine Art Statue. What about you, Marvel collectors? Are you pleased with these Kotobukiya SDCC 2014 reveals, or are neither of these the Marvel character statues you're looking for?