It's impossible to have a conversation about modern comic book characters that have exploded into 'A'-List headliners for their respective companies without mentioning the Merc with a Mouth himself, Deadpool. Despite having only first appeared in 1991, the fairly recently-created Deadpool has become one of the most popular and recognizable characters in the entire comic book world. So it's only natural that for their first non-Avengers Marvel Now! ARTFX+ statue, Kotobukiya would select one of Marvel's most trendy characters–the Kotobukiya Deadpool ARTFX+ Statue has now been revealed!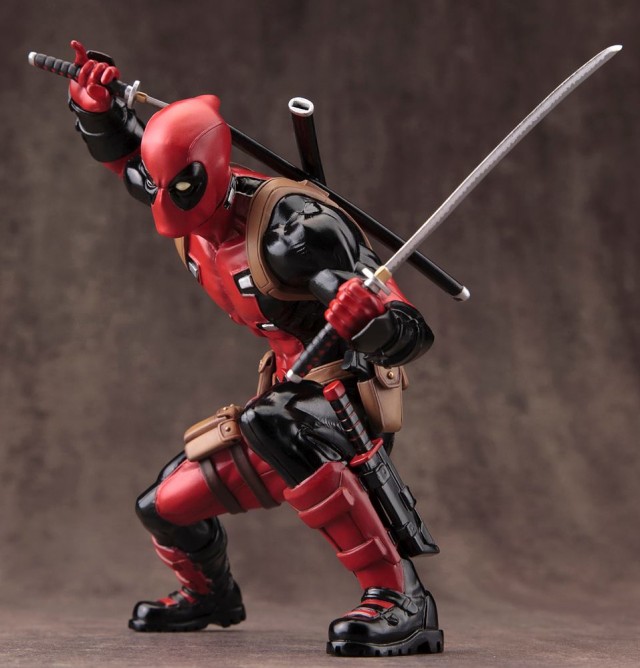 Kotobukiya let it slip right around the time of the New York Toy Fair 2014 in February that the next piece in the Kotobukiya Marvel NOW! statue line (following the Adi Granov Marvel Now Avengers Kotobukiya ARTFX+ statues) was going to be a standalone item featuring one of the best-selling modern Marvel characters: Deadpool.
But while we knew Deadpool would be gracing our Kotobukiya shelves in the future, we didn't know a thing about his pose or design. That is–until this week.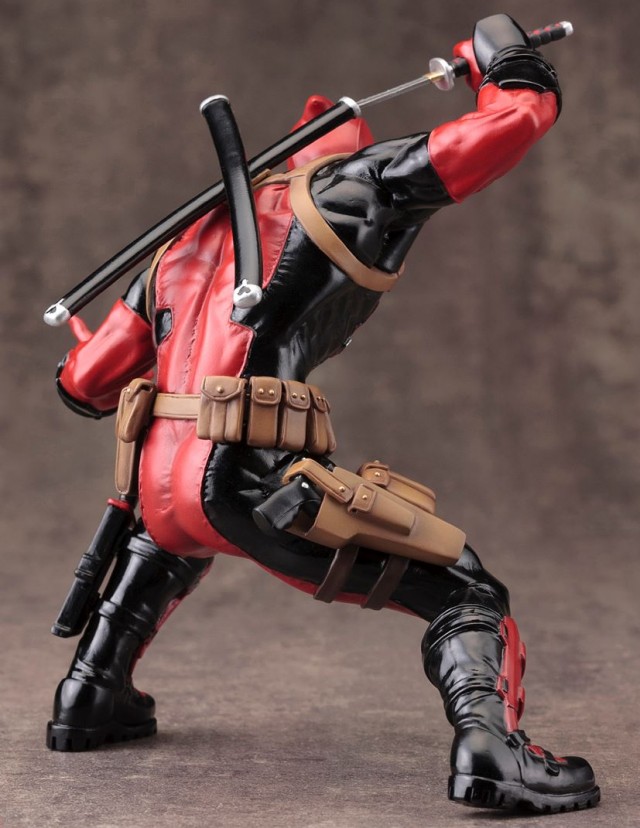 In advance of the 2014 San Diego Comic Con Preview Night, Kotobukiya decided to share photos of their ARTFX+ Deadpool figure with the world. And while I wasn't entirely sure what to expect from this piece, I think the design and sculpt that Koto devised for Deadpool is pretty excellent.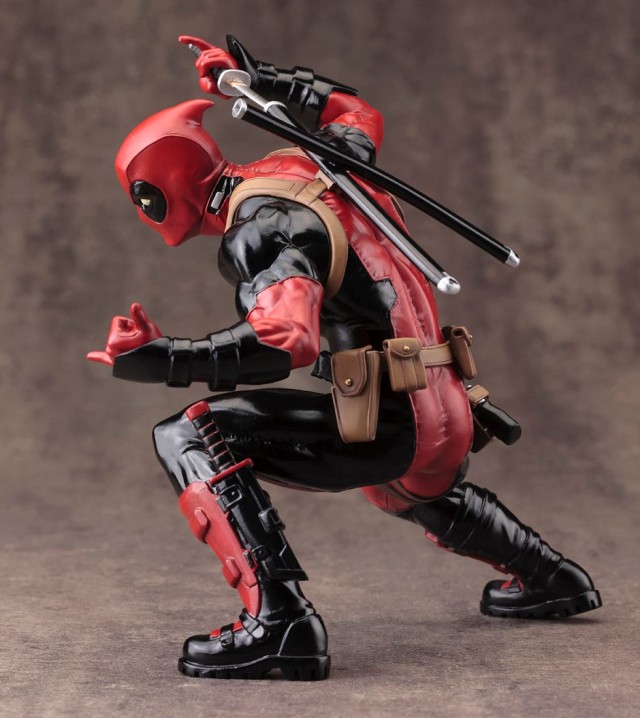 Kotobukiya has sculpted Deadpool in a very dynamic crouching pose where it really looks like Deadpool is getting ready to leap into action and go on the attack. It's an aggressive pose, but the paint deco and sculpting on the piece also make it a really fun one.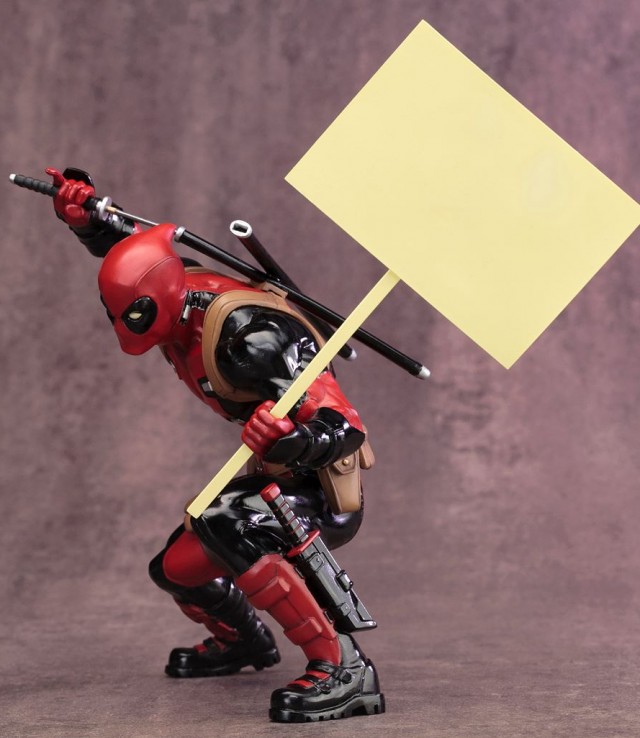 In a unique twist, the Deadpool Kotobukiya ARTFX+ statue will have an alternate hand that can hold up a sign accessory. The preview photos don't give us any clue as to what will eventually be on this sign, but I can imagine all sorts of comedic gold possibilities.
And hey–if Kotobukiya wants to get really crazy, they could even do convention-exclusive variant signs on the Deadpool ARTFX variant costume statues that we're sure to get next year (I'll take an X-Force Deadpool and a Blue Costume Deadpool, please). The possibilities are endless!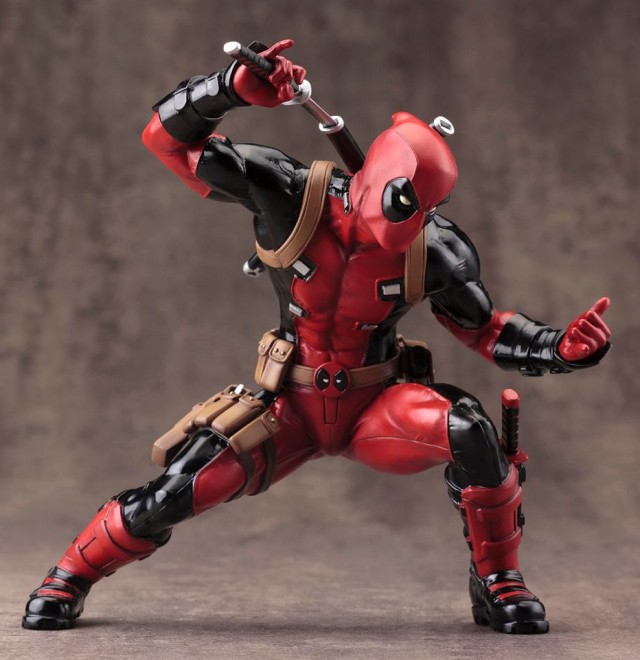 The Kotobukiya Deadpool ARTFX+ Statue should be up for pre-order soon, and should be released in early 2015. Kotobukiya hasn't announced a price-point yet for the ARTFX+ Deadpool statue, but based off the Kotobukiya Avengers ARTFX+ statue pricing trends, we can safely assume Deadpool will retail for $55-$60 once he goes up for order.
Marvel collectors–What do you think of the Deadpool Kotobukiya ARTFX+ Statue? Is this Deadpool a worthy addition to the Marvel ARTFX+ statue line following the completion of the Avengers, or do you feel like Kotobukiya missed the mark with this Deadpool 1/10 statue?