As Star Wars Celebration Anaheim rolls on overseas, things are definitely not all quiet on the Marvel front! Hot on the heels of the Bandai SH Figuarts Avengers Age of Ultron figures going up for order earlier this month, Bandai has opened Asian web-only pre-orders for their next exclusive Marvel figure–and this one is going to be a toughie to acquire! It's the Asian web-only, limited release SH Figuarts War Machine Mark II figure!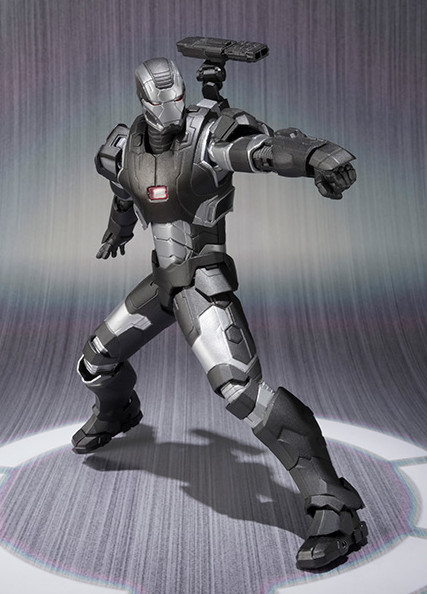 With the lightning-fast sell-outs of the SH Figuarts Hulk, Thor and Captain America figures from Avengers 2, Bandai Tamashii Nations is on a real roll right now with their SH Figuarts Marvel figures line!
Keeping the momentum going, Bandai has now opened pre-orders for Asian collectors through the Tamashi Premium Web Store for a figure that's been teased for quite some time: War Machine Mark II!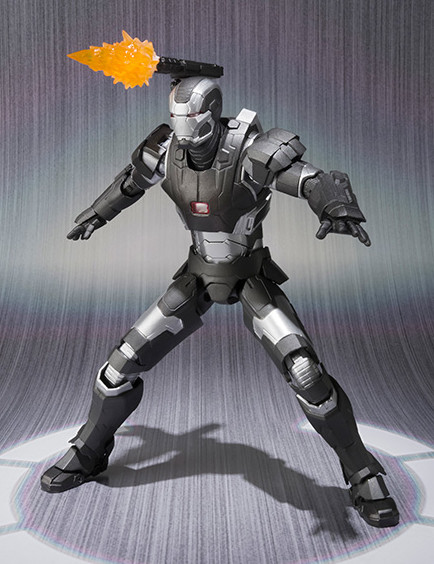 To begin, let me make a couple corrections on some misinformation that's been going around. First, I've seen it reported elsewhere that this S.H. Figuarts War Machine Mark II figure is part of the Avengers: Age of Ultron sub-line. It is not.
This figure has been in development for a while as part of the SH Figuarts Iron Man 3 series. As such, the War Machine Figuarts figure still has the pink around his chest and eyes, and his grey paint isn't as dark/glossy as it will be in Avengers Age of Ultron.
If you're hoping for an accurate Avengers AOU War Machine Mark II figure, then this isn't the figure you're looking for.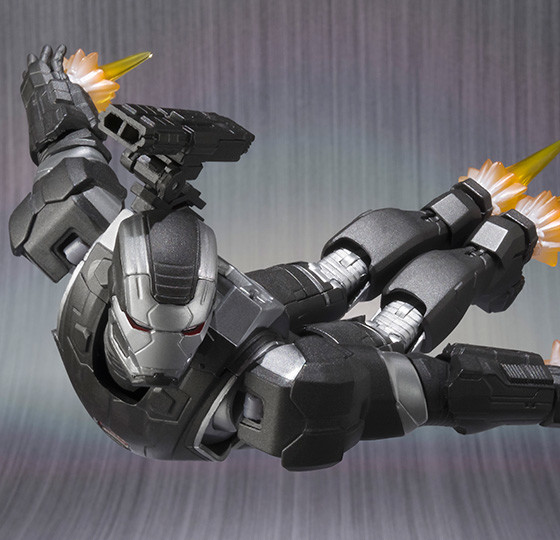 Secondly, this particular action figure is a limited, Tamashii Web-Only exclusive release. As such, it will only be produced once with no chance of a reissue (not that Bandai does all that many reissues of their mass-release figures).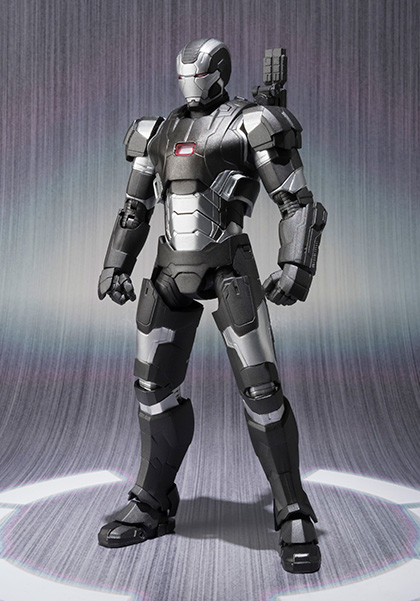 And so, this War Machine Mark II Figuarts figure will only be produced in the quantities ordered by online customers, and will have a far lower production run than the usual SH Figuarts Marvel figures. The figure will not be available through any of the "usual" import store channels like AmiAmi and so forth, unfortunately.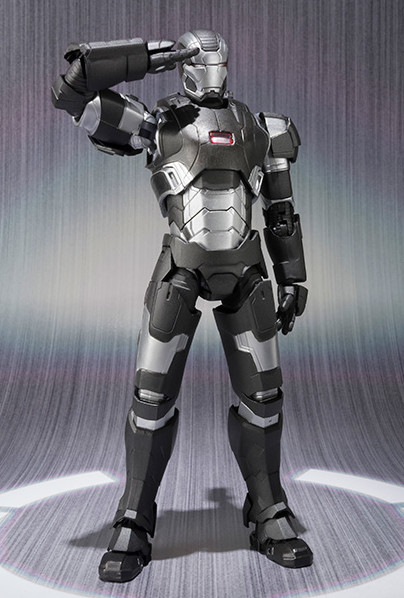 The pre-order price for the War Machine Mark II S.H. Figuarts figure is 6,624 jpy (the equivalent of about $52 US), but as this figure will have to be imported to the United States (and regular Asian shops like AmiAmi will not be receiving any of War Machine), expect the price import stores charge for this figure to be significantly higher.
All that said, what do I think of the Iron Man 3 Bandai War Machine figure? Well… he's nice. The figure is a 100% repaint of the best-selling SH Figuarts Iron Patriot figure that came out last year, so if you have Iron Patriot you should know exactly what to expect.
Even so, this is ultimately an armor that doesn't appear on-screen in Iron man 3 at all, and which won't be screen-accurate to the War Machine armor in the Avengers Age of Ultron movie. Given the expense and effort that'll be required to grab this particular figure, I think I'm going to pass, personally.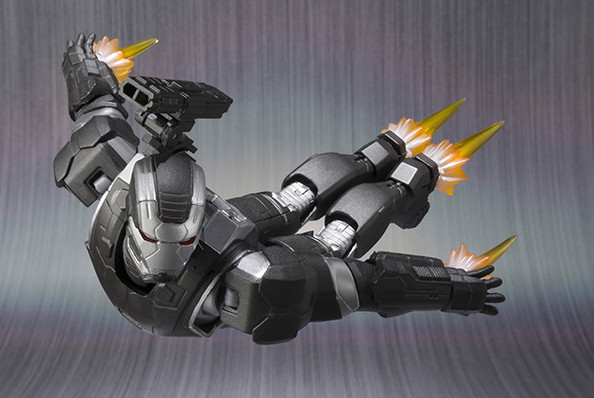 The SH Figuarts War Machine Mark II figure should be up for order soon, but expect the available quantities on this figure to be very limited. Pre-orders for this War Machine will likely sell out in a matter of hours, as the number that can be imported will be much less than the previous, non-limited figures.
Anyone planning to pick up the Bandai S.H. Figuarts War Machine figure, or is the cost and difficulty to get this figure not worth it for an armor that doesn't appear in the movie it's from at all?