UPDATE 10/28/2016: 2016 has already been a pretty epic year for Marvel collectors, with more Hasbro Marvel Legends figures hitting stores than ever before. But it just got a bit more historic! For the first time ever, an S.H. Figuarts Marvel figure will be available directly in the U.S., and it's even a figure set that's only available as a limited web exclusive overseas: the Bandai SH Figuarts Iron Man Mark VI & Hall of Armor Set is now up for order!
ORIGINAL: Iron Man Figuarts collectors woke up this morning to a very nice surprise. Though Bandai Tamashii Nations teased the possibility of an S.H. Figuarts Hall of Armor and a new Mark VI armor figure months ago, we hadn't heard a peep about either item since. But the silence has broken, and full details and official photos have now been fully revealed of the SH Figuarts Iron Man Mark 6 figure and the Iron Man 3 Hall of Armor cells!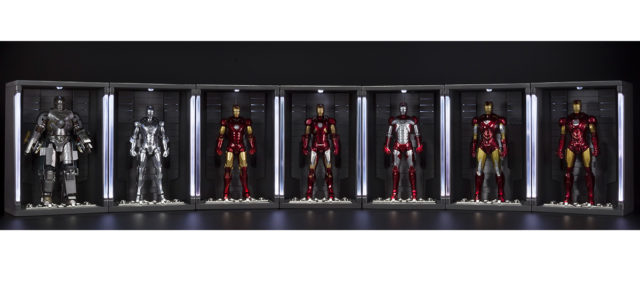 Bandai Tamashii Nations had two things that they debuted today, and for a real change, the more exciting one is the one that's
not
an action figure! For the first time ever, the Bandai SH Figuarts Marvel figure line is going to release a buildable diorama in the form of the Iron Man 3 Hall of Armor cells!
Bandai has never yet crossed over into producing the House Party Protocol armors, but the release of Hall of Armor pods to put them into could definitely be a precursor to their eventual existence.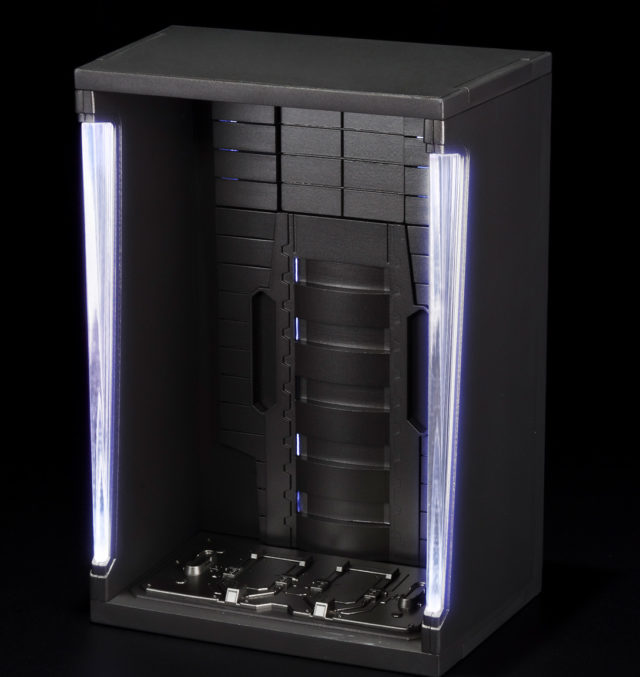 The S.H. Figuarts Iron Man Hall of Armor chambers will stand approximately 7.7″ tall and will feature electronic LED lights on the interior and exterior of each one. Rather than just sitting around separately, each unit interlocks with the others around it to form one cohesive display piece.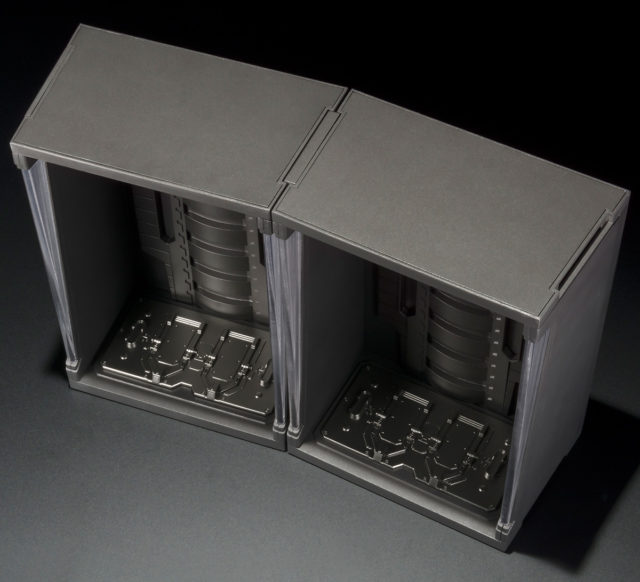 Bandai Japan is pricing each individual SH Figuarts Hall of Armor  at a very reasonable 4,860 Japanese yen (~$46 US). For a 7″+ diorama piece with light-up features, that sounds totally fair to me–and far cheaper than trying to build a sixth scale Hall of Armor.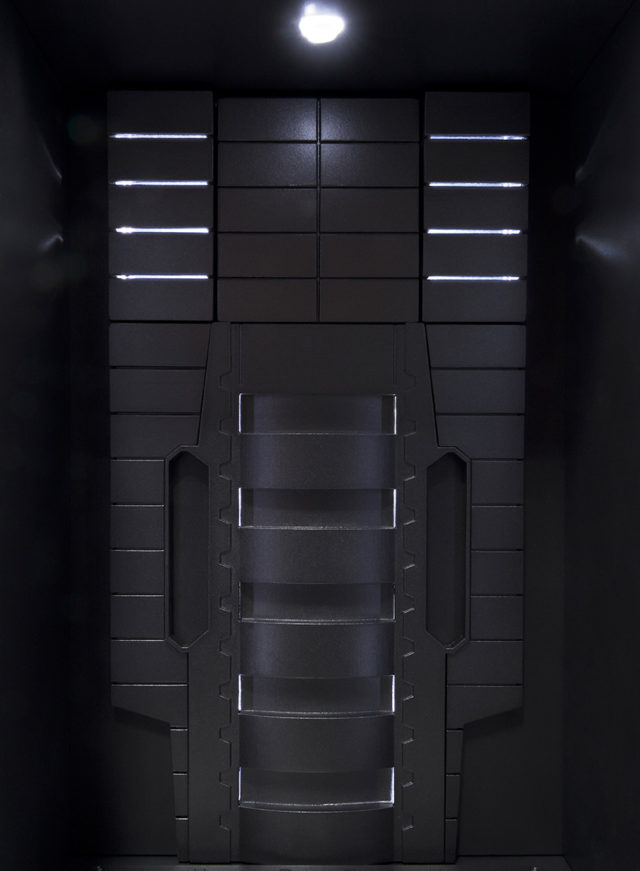 And no, Bandai didn't cheap out–the Hall of Armor has elaborately detailed sculpting on the back of the pod as well as the front.
Hot Toys sold House Party Protocol Hall of Armor units themselves a few years ago, but those are long since sold out and very expensive on the aftermarket.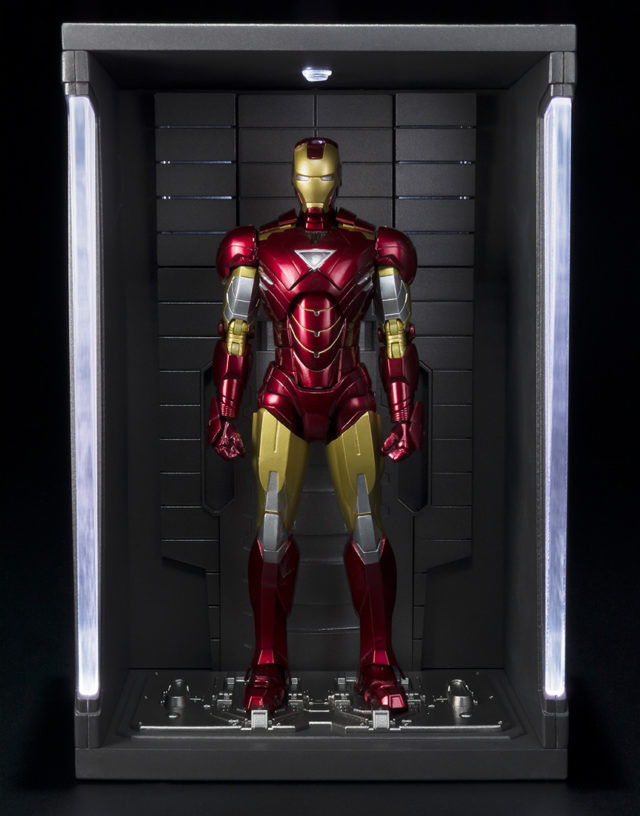 As Bandai Tamashii Nations begins producing more Iron Man movie armors, I'd expect to see these Hall of Armor Figuarts pods explode in price on the aftermarket as well, so stock up early if you're having dreams of your own Hall of Armor.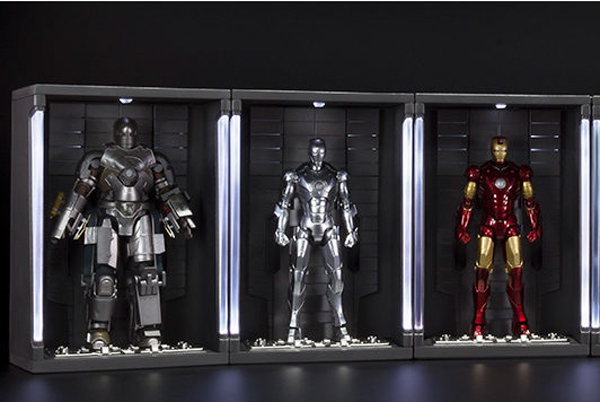 The official photos tease some of the early MCU Iron Man armors that have never been released before by Bandai Tamashii Nations, so an S.H. Figuarts Iron Man Mark I is clearly on their minds…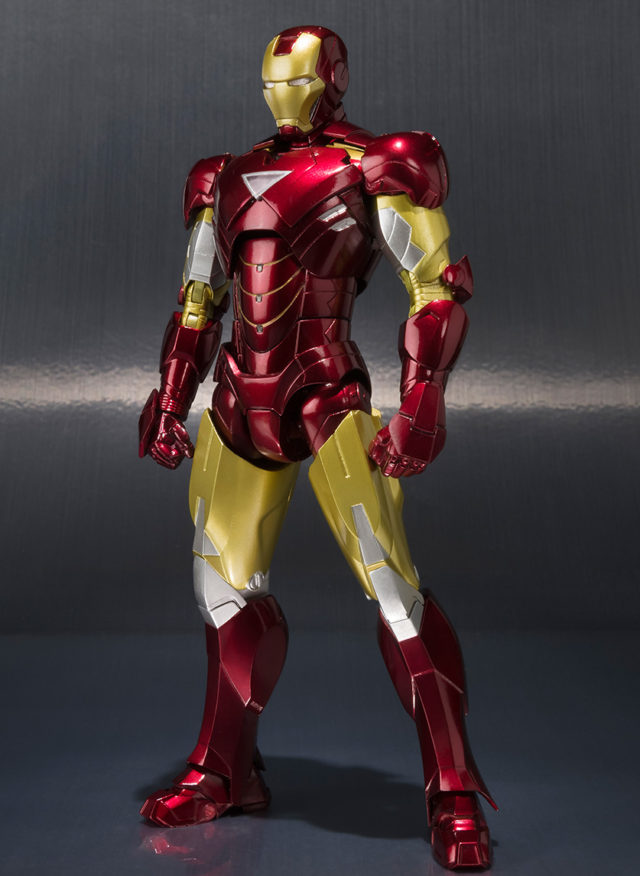 And what else is on their minds is bringing back an old favorite, with the SH Figuarts Iron Man Mark VI!
The original Mark 6 Figuarts figure was the first Iron Man armor that Bandai released as a Figuarts figure back in 2013, and has since exploded on the aftermarket. Many collectors have gotten onboard the SH Figuarts train in the past year and will be thrilled to have another chance at the Bandai Mark VI Iron Man.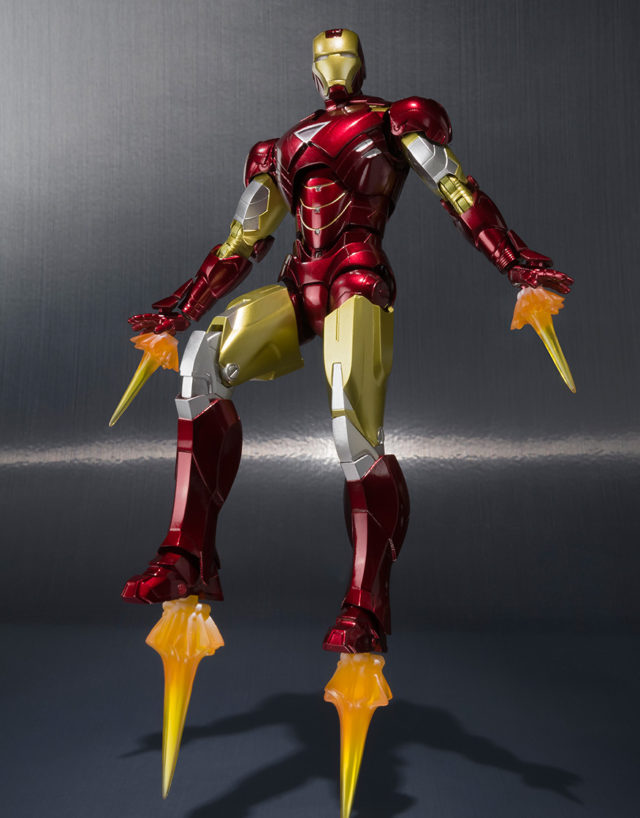 Like the original release, this Iron Man Mark VI Figuarts figure comes with four effects pieces–two for his hands and two for his feet.
The new Mark VI release is carrying an MSRP of 6,000 Japanese Yen, a 33% increase over the 4,500 yen that the original sold for back in 2013. Of course, this one is a limited exclusive Premium Bandai Web Store and that one was not, so that–and inflation–could certainly account for the difference.
In the United States, the pair of Iron Man Mark 6 and a Hall of Armor pod are being sold only as a set for $119.99. That's a massive savings over what it would ordinarily cost to purchase these two web exclusives and have them shipped from overseas, so I wouldn't be surprised one bit if this set ends up selling out early in pre-orders.
The solicitation text seems to indicate that this is a new mold rather than a straight-up reissue of the original Mark VI armor, but the mold itself looks like the spitting image of my old version. That said, the metallic paint job on this one definitely look shinier in these official photos than mine.
Bandai typically does not reissue long sold-out Figuarts figures, so I'm going to consider this one a new release unless it's confirmed otherwise. But if you already own the original and don't want to double up–be aware that this one is very similar at the least.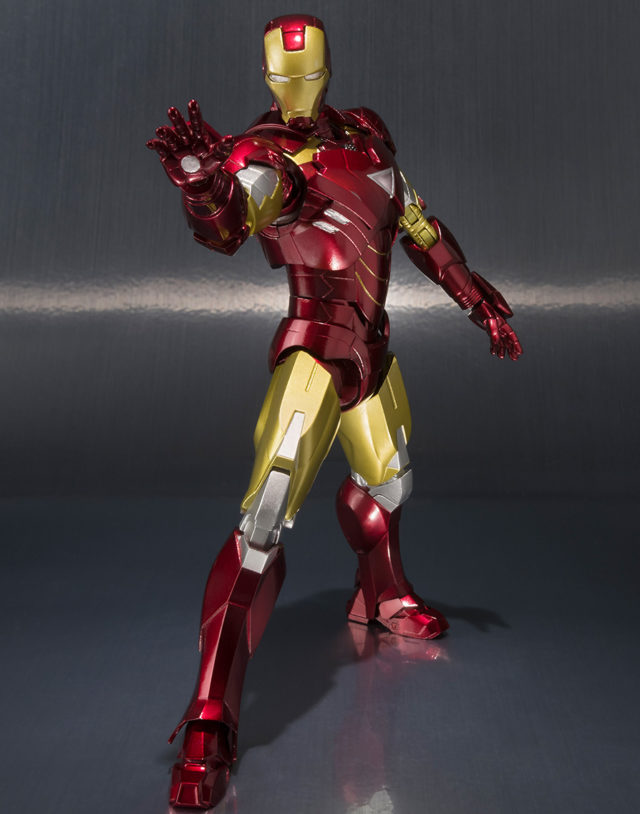 The SH Figuarts Iron Man 3 Hall of Armor and Mark VI figure set is now up for order in the United States, and is scheduled to be released in Q2 2017 (April-June). This is the first regular SH Figuarts Marvel figure to ever be offered for sale in the United States, and I suspect it's only being allowed to be sold through a loophole as part of this set with the Hall of Armor Pod. With that in mind, I wouldn't be surprised at all to see future Iron Man Figuarts figures released in the US paired with more Hall of Armor cells. Time will tell!
Thoughts on the confirmation that a buildable Hall of Armor Figuarts diorama is on the way, Marvel collectors? Will you be picking up one–or seven (or forty-two?!)–of these chambers? And what's your take on the Mark VI: reissue, repaint or all-new?