When Bandai Japan first debuted their lineup of SH Figuarts Avengers Age of Ultron figures, there was an imposing shadow in the background that may have generated more discussion and hype than all of the figures Bandai actually showed combined. That silhouette… belong to Hulkbuster Iron Man. Considering the size and sure-to-be-crippling price of such a figure, I was skeptical Bandai Tamashii Nations would tackle such a beast. But it's true! The monstrous SH Figuarts Hulkbuster Iron Man goes up for order at the end of this month–and he will be coming with a monstrous price to match…
The rumors are true! Jumping straight out of the Avengers: Age of Ultron movie, Hulk Buster Iron Man Mark 44 is arriving in SH Figuarts form! And not only is he coming–but he's coming with super-alloy die-cast parts, super-articulation and a scale that's pretty close to spot-on for tangling with the Hulk!
Oh yeah–there's just one thing that may pose a problem for some folks. You know those SH Figuarts Hulk and Captain America figures that have been a ridiculous pain to lock in pre-orders for, and which sold out via almost every import shop within a day…? Yeah–those were regular , "mass" releases. Hulkbuster…? He's a limited, online exclusive. *crickets*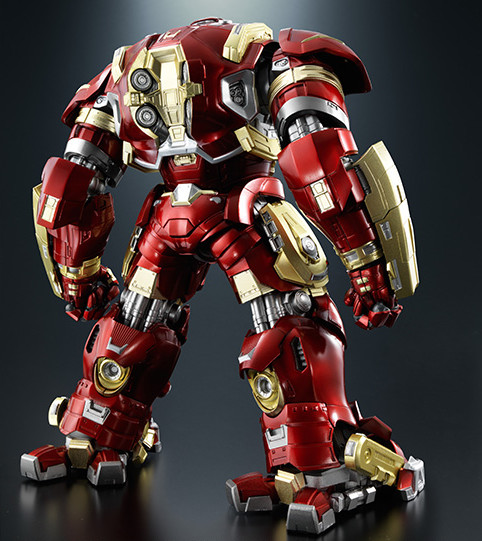 The S.H. Figuarts Hulkbuster Iron Man figure is a Bandai Premium Web Shop exclusive. What's that mean, exactly? Let me break it down for you:
There will be one and only one production run of the Hulkbuster Figuarts figure. Bandai Premium Web Exclusives are never reissued. There's a possibility of all the other SH Figuarts Avengers: Age of Ultron figures being reissued (other than the exclusive War Machine Mark II)–not so with Hulkbuster Iron Man.
Only collectors in Asia will be able to order the SH Figuarts Hulkbuster Iron Man from the Japanese Bandai Tamashii Web Shop. The Bandai Tamashii Web Shop does not accept import orders to the United States directly.
The SH Figuarts Iron Man Hulkbuster figure will not be for sale on AmiAmi, HLJ, or any of the other popular import sites. Bandai Tamashii Web does not wholesale their exclusives to other retailers.
The only way to get this figure will be to purchase from a Japanese retailer who purchases the exclusives and marks them up for resale themselves, to know someone in Asia who can order it for you and send it to you, or to buy from a store that has such a system set up themselves (the only one I can think of is BigBadToyStore in the U.S.).
Sound like fun…? Yeah, I didn't think so.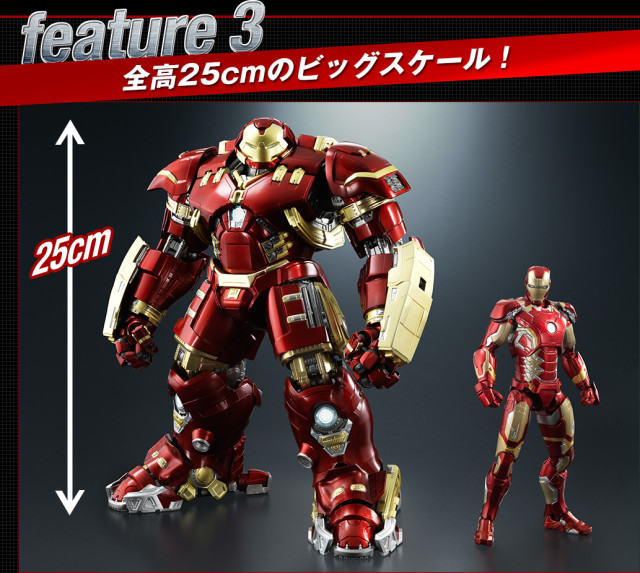 But assuming you can get this Hulkbuster Iron Man figure: man, what a prize. At 25 cm (about 9.4″) tall, this is by far the largest and most imposing Marvel figure that Bandai Japan has ever created. He towers over the Iron Man Mark 43 Figuarts figure just the way that he should, and matches up against S.H. Figuarts Hulk almost perfectly.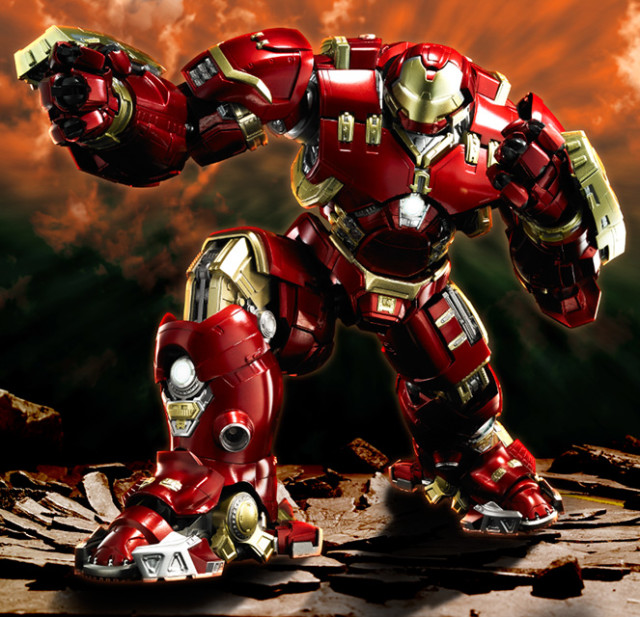 Of course, there is the matter of the price, and it's not cheap: a wallet-breaking 34,560 Yen. Now, that's a "mere" $285.30 USD, but you have to remember that this will be a figure that will be large and heavy, and will only be available as an online exclusive overseas.
And with Bandai not selling the figure wholesale, there's zero chance of getting a "deal" on this figure. So when all is said and done, we're probably looking at $350 and up for this guy. That's a lot of bank to spend on a figure in the Marvel Legends 6″ scale.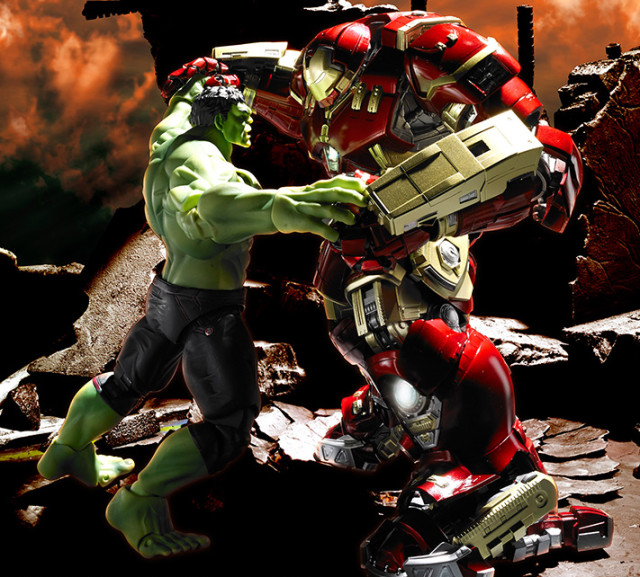 The Hulk Buster Iron Man Figuarts figure should be available for order on BBTS late next week, but I'd be stunned if it doesn't sell out in minutes, so keep your trigger fingers ready if you want this mammoth. S.H. Figuarts is the Hot Toys of Marvel 6″ figures, and I'd dearly love a Hulkbuster Iron Man Figuarts figure of my own, but I've resigned myself to the very realistic possibility that I won't be able to obtain this figure at an affordable price.
Now that you've seen the official photos and heard the details, what do you think of the SH Figuarts Hulkbuster Iron Man figure, Marvel collectors? Are you willing to shell out the big effort and big bucks necessary for this version of ol' Shellhead, or are you willing to let Figuarts Hulk Buster pass you by?