Well, this is an unexpected development! Over the weekend, I discussed Gentle Giant's new Collector's Gallery Spider-Man statue as a viable substitute for those who either didn't have space for Sideshow's amazing Spider-Man PF statue, or for those who missed out and couldn't pay the aftermarket prices for it. But it looks like the latter isn't really a concern anymore (at least for now), because the Sideshow Spider-Man Premium Format Figure is back up for order!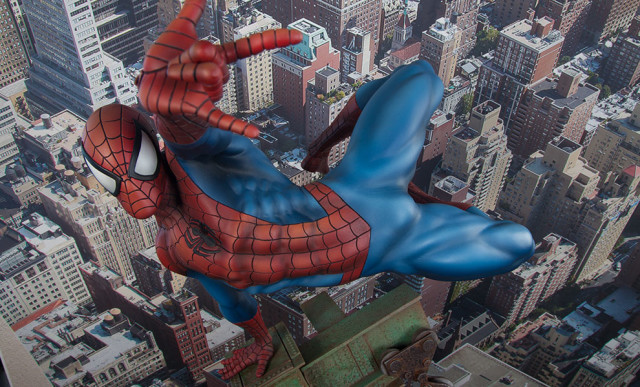 I was pretty stunned last year when all three versions of the 25″ Amazing Spider-Man Premium Format Statue (Regular, Exclusive and Symbiote)
all
sold out during pre-orders and went to the Wait List.
It's not exactly a shocker that these phenomenal Spider-Man quarter-scale statues would eventually sell out (that was an inevitability considering how downright spectacular this design is), but with a combined edition size of 8,750, it was still a little surprising that it happened quite so early.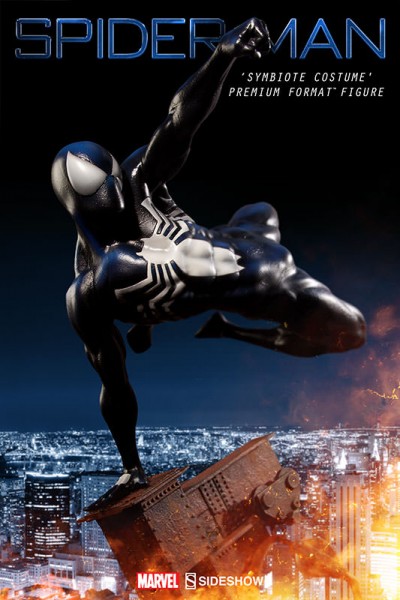 But it looks like there was a reason for that, and all truly was not as it seemed! While the Spider-Man EX (LE 2500) and Symbiote Spider-Man (LE 1250) are both gone forever, the regular red version of the 1/4 Spider-Man PF statue (LE 5000) is back up for pre-order once again!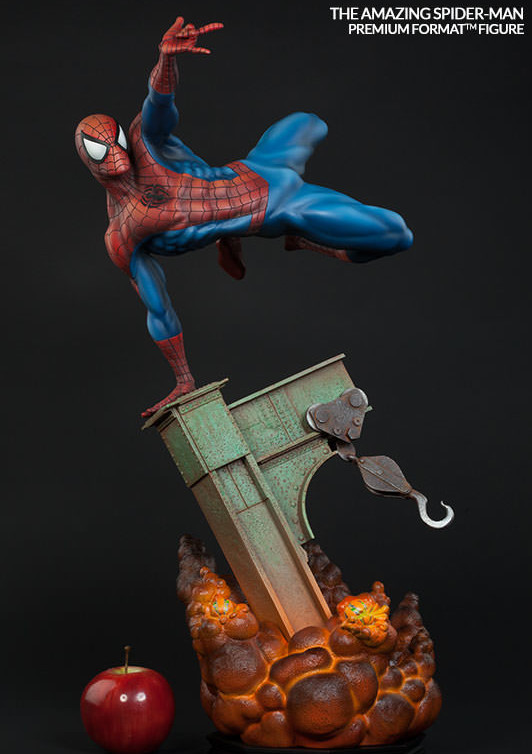 Now, it would be easy to write this off as a lot of folks canceling their Wait List reservations for the regular edition of the statue for whatever reason, but that's clearly not what's happening here.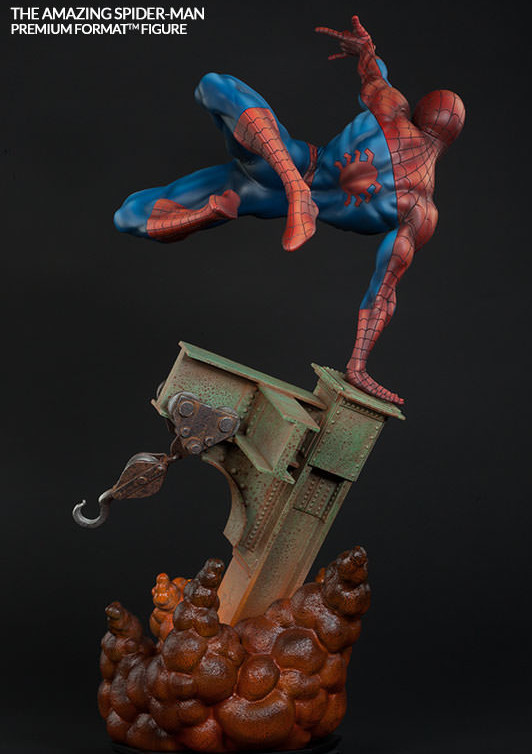 Canceled Wait Lists would result in immediate available stock, but what we actually have in this instance is new stock scheduled to arrive in August/September 2017, 5-6 months from now. No, these aren't cancellations–this is a whole new batch of Spider-Man statues currently in production!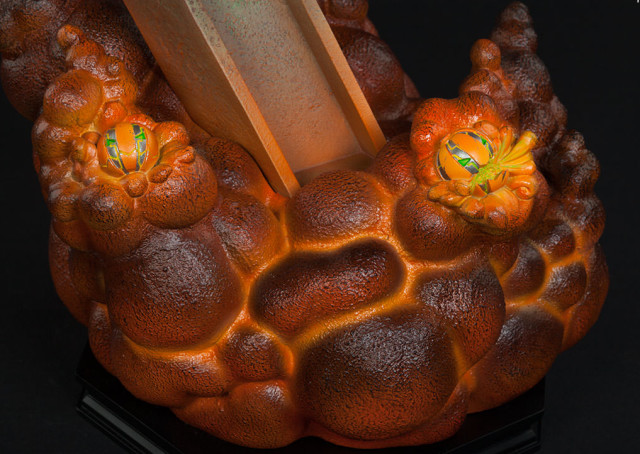 What's happened here is likely that Sideshow Collectibles didn't have enough orders from customers to produce the full 5,000 piece run size of the Premium Format Spider-Man statue before, so they only produced 3,000 or 4,000 or however many pieces were actually ordered.
With overwhelming love for this particular figure and likely a Wait List that's hundreds upon hundreds of customers deep, Sideshow has gone back to complete the run, producing however many of the 5000 edition size weren't produced in the initial batch.
Considering that the demand for this statue is so huge that it had been selling on the aftermarket for $550-$650 during the time it was unavailable outside of the Wait List, I anticipate that this new batch of Spider-Man PFs for the original price is going to swing out of stock very quickly.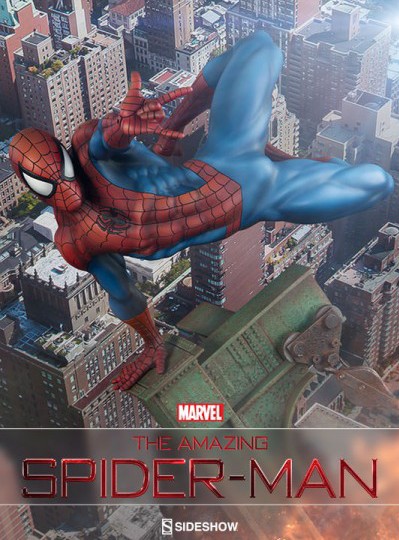 The Sideshow Collectibles Spider-Man Premium Format Figure is now up for pre-order, with the statue expected to ship in August 2017. This is almost certainly the final production run for this piece, so if you've been wanting it, you've got one more shot to place a pre-order and even get a payment plan for a piece that payments plans haven't been available for in a long, long time.
Anyone out there miss out on this Spider-Man Premium Format statue the first time and psyched to have another opportunity to snag him without having to pay an extra $100-$200 on the secondary market? And for those of you who do already have this Spidey–how do you like him? Like me, is he your favorite Spider-Man statue ever?