Ever since San Diego Comic-Con 2016, one Gentle Giant Marvel Animated statue (based off of the Skottie Young Marvel Babies artwork) has been missing in action. But after seven months, we can take the Master of Magnetism's face off of the non-existent milk cartons, because the first X-Men related character in the line has arrived: the Gentle Giant Marvel Animated Magneto statue is now up for order!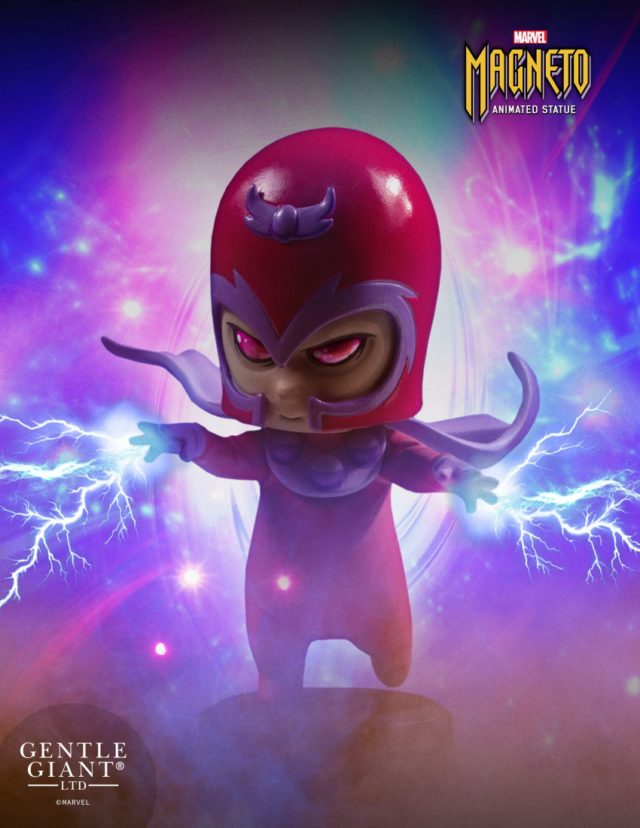 I try not to play favorites with my coverage, but if there's one niche line that I absolutely
never
miss talking about, it's the Gentle Giant Skottie Young Marvel Animated statues line! Adorable, colorful and  value-priced, this is easily my favorite statue line being released today (no offense other high-end lines!).
And while we've been waiting to learn the fate of the final one of the pieces shown at SDCC 2016 for months (while we got hit up by previously unannounced Star-Lord and Groot & Rocket Raccoon statues), the wait is over and Magento is now confirmed for release!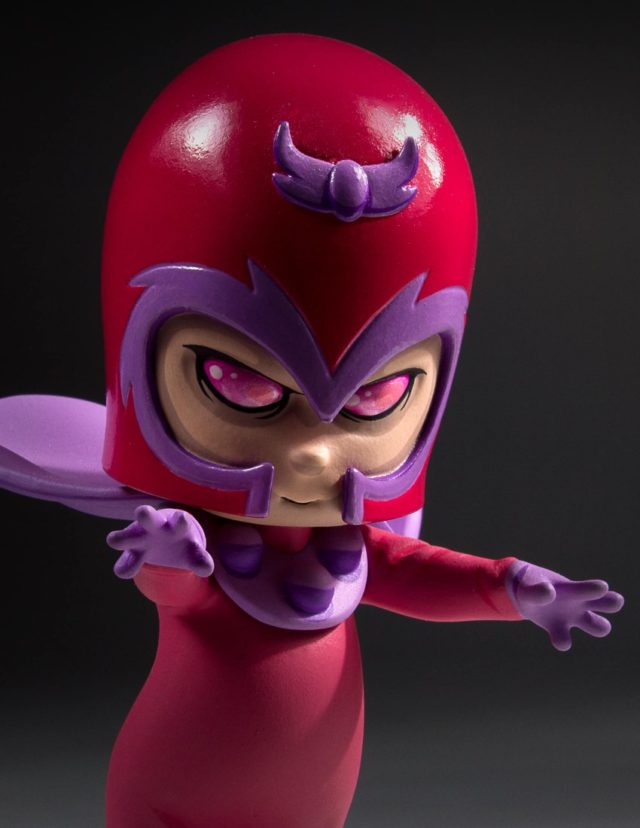 Based off of his appearance in the vastly underrated A-Babies vs. X-Babies comic book series by Skottie Young, Magneto is the second villain to join the Marvel Animated series of statues (Thanos was the first).
As usual, each one of the Marvel Babies Magneto statues will be individually numbered, hand-cast and hand-painted, and will come with an official certificate of authenticity from Gentle Giant Ltd.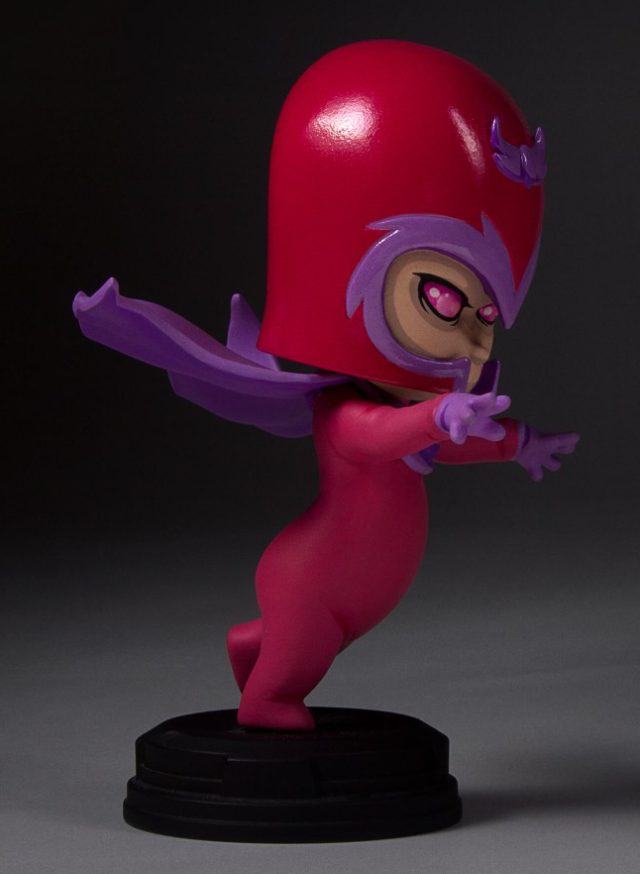 I love Magneto's malevolent pink and magenta eyes, and his red onesie and chubby shape make him look more "babylike" than any other figure in this Marvel Animated series to date.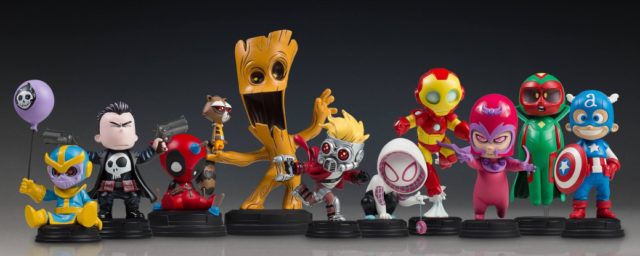 Magneto is the tenth statue in the Animated Marvel Babies style by Gentle Giant Ltd., but he holds a much more important distinction than that–he's the first X-Men related character to be included in this line!
Now that Mags has appeared as a gateway character, surely we'll be seeing Wolverine (and perhaps other X-Men) before too long, right…? Hopefully we'll see some huge reveals like Marvel Babies Hulk, Spider-Man, Thor and Wolverine at SDCC 2017 this year!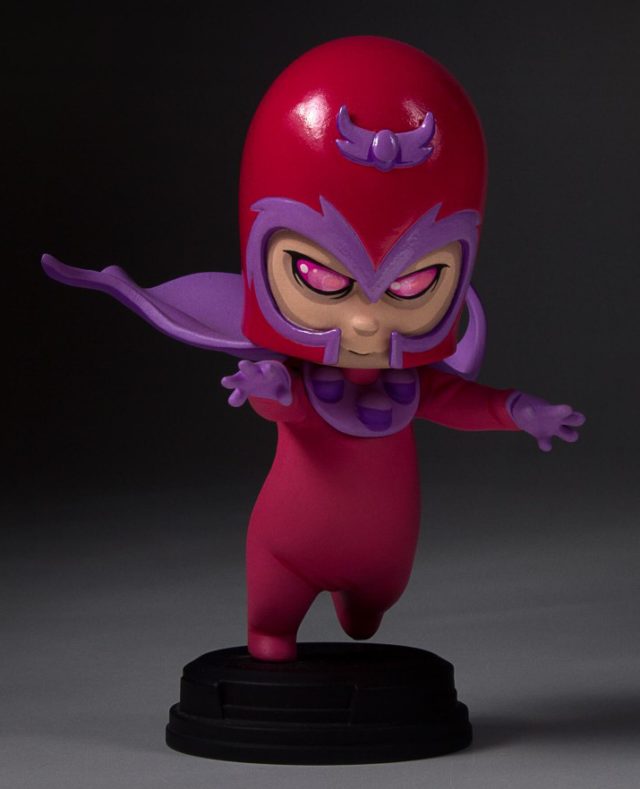 The Gentle Giant Magneto Marvel Animated statue is now up for order, and is scheduled to be shipped out in July 2017. Magneto carries the same $64.99 MSRP as the rest of the statues in this line, and thankfully there's no price increase now that we've made it to the tenth figure in the Skottie Young series. Let's hope that that price stays the same as the series goes on, as I think the price-point on these mini-statues is key to why the line has been so successful to date.
Now that he's finally up for order, who's planning on adding the Magneto Marvel Animated statue to their collections? And what X-Men characters (if any) would you like to see produced in this format now that the precedent has been set?