I had to look it up to make sure, but it's been over half a week since new exclusive Funko Marvel POP Vinyls were revealed. And as far as the King of Exclusives is concerned, that's far too long! And so, tonight Funko announced five new Marvel exclusives: two Unmasked Spider-Gwen POP Vinyls, a POP and a Dorbz Deadpool in Suits, and an Amazon exclusive 75th Anniversary Sepia Captain America POP Vinyl that goes up for order later tonight!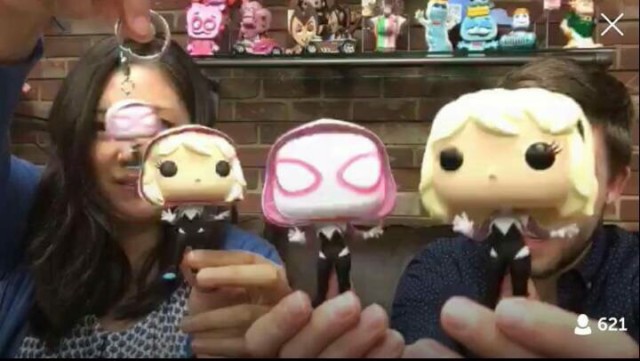 Like it or not, exclusives are a fact of life when you're a Funko collector. Sometimes they're awe-inducing, and sometimes they're yawn-inducing. Thankfully, I think that all of the exclusives Funko revealed tonight fall squarely into the former category!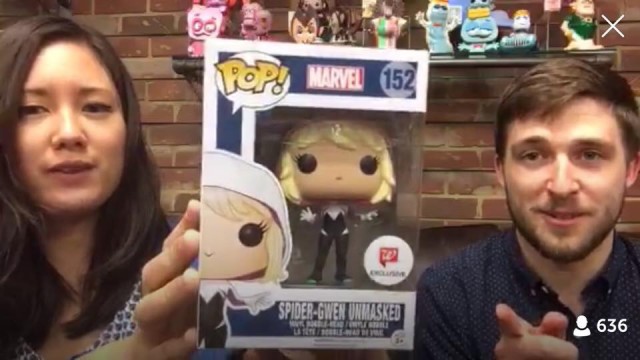 First up, let's talk about the hottest-selling Marvel POP Vinyls character of 2016: Spider-Gwen! From the moment I saw her prototype at Toy Fair 2016, I knew we'd be seeing an Unmasked Spider-Gwen POP Vinyl variant down the line. But what I didn't expect was
two
Unmasked Gwens!
Everyone's favorite retailer, Walgreens (that is everyone's favorite, right?!) will have the Funko Unmasked Spider-Gwen POP Vinyls figure with her hood still up. Meanwhile, Hot Topic will have an Unhooded Spider-Gwen POP with both her mask and hood off. As usual, I think we can anticipate the Walgreens Spider-Gwen being the ridiculously difficult one to find. Sigh.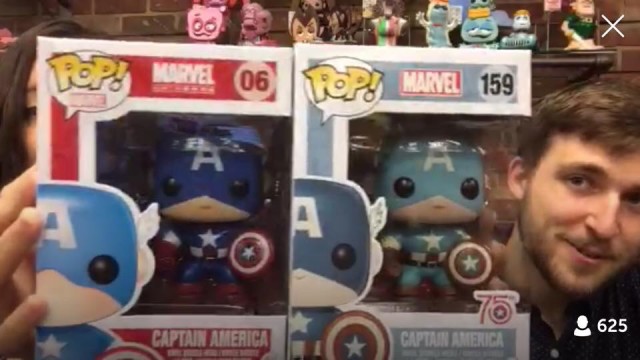 Next up, we've got a counterpart to the Sepia Agent Carter from earlier in the year with an Amazon exclusive Funko Sepia Captain America POP Vinyl figure. This is basically a paint variant of the 75th Anniversary Captain America that was announced for Kohl's earlier this spring, but in faded sepia tones.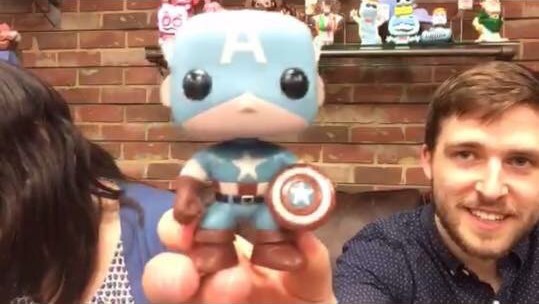 "My" Captain America wears light blue instead of dark blue like the Kohl's version, so I'll definitely be going after the Amazon Captain America exclusive as soon as it's available. (Although this version won't have the translucent shield that the Kohl's Captain America gets, and I do love that shield, so maybe I'm buying both…)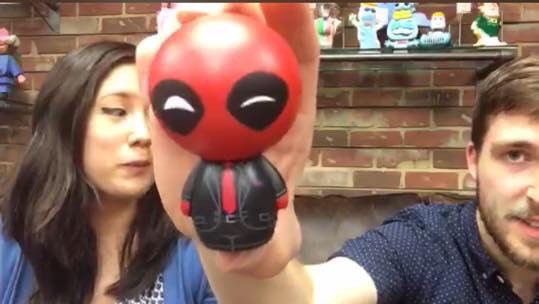 Finally, we've got two more variants of the guy who gets around like nobody else this year in the Funko Marvel toy lines: Deadpool! This time out, we're getting a Funko Deadpool in Suit POP Vinyl as well as a Suit Deadpool Dorbz figure! Dorbz are really taking off, and I think the Dorbz Deadpool in Suit is awfully darling–perhaps the cutest of all five exclusives shown tonight, honestly.
Both of these suited Deadpool figures are Previews Exclusives, which means that they'll be very easy to obtain from comic book stores and online retails such as EE and BBTS. My favorite kind of exclusives: the ones that I don't have to set foot into a drug store, mall store or Walmart for! Hallelujah!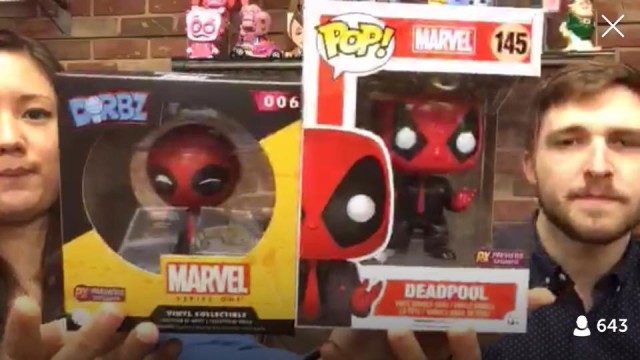 The Amazon Exclusive Funko Captain America 75th Anniversary POP Vinyl goes up for order tonight, and is scheduled to be shipped on or around July 4th (that's pretty appropriate, right?). The two Spider-Gwen POP Variants and the Previews Deadpools will also be available in late June/July 2016. I'll send out an alert via the Marvel Toy News social media pages when the Hot Topic and Previews exclusives go up for sale, although the Walgreens Gwen will almost certainly end up being in-store only.
What do you think of the latest quintet of exclusive Marvel Funko vinyls? Will any of these be finding their way into your collection, or are these all variants you're satisfied living without?