It's been a good half of a year since 3A Toys shared a teaser photo of their first Marvel sixth scale figure entry, this week they finally deigned to give us a better look at the unpainted prototype of the upcoming 3A Toys Iron Man 1/6 figure! The amount of Iron Man swag out there this year is totally unreal and off-the-charts, but I guarantee that 3AToys has designed an Iron Man figure like none that have come before it…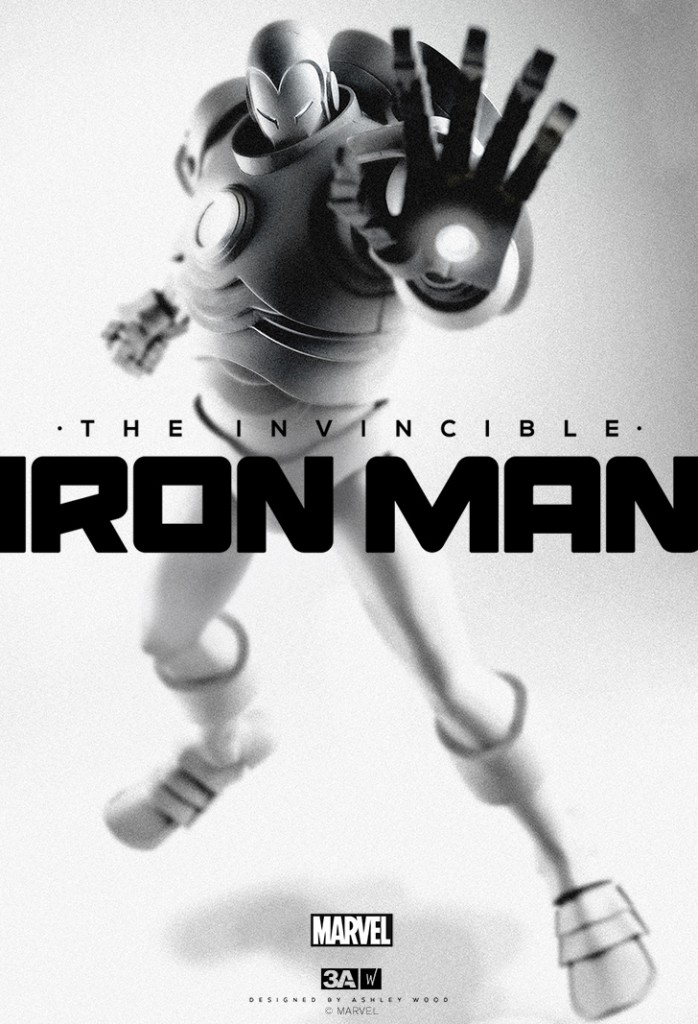 When ThreeA Toys announced that their first Marvel figure would be an Iron Man sixth scale figure, most folks were assuming that it would be a realistic-styled comics-based Iron Man. If you've seen any of the photos of the the ThreeA Iron Man, that notion has already vanished from your mind.
My initial impressions of this Iron Man 3A Toys figure were not positive. This "Iron Giant" wannabe just isn't any version of Iron Man that I've ever wanted to see–and certainly not in the form of a figure that will cost a couple hundred dollars. That said, it's really easy to slam the Ashley Wood redesign of Iron Man, but it's also praiseworthy that in a world flooded with realistic movie-style Iron Man sixth scale figures, ThreeA is giving us something different.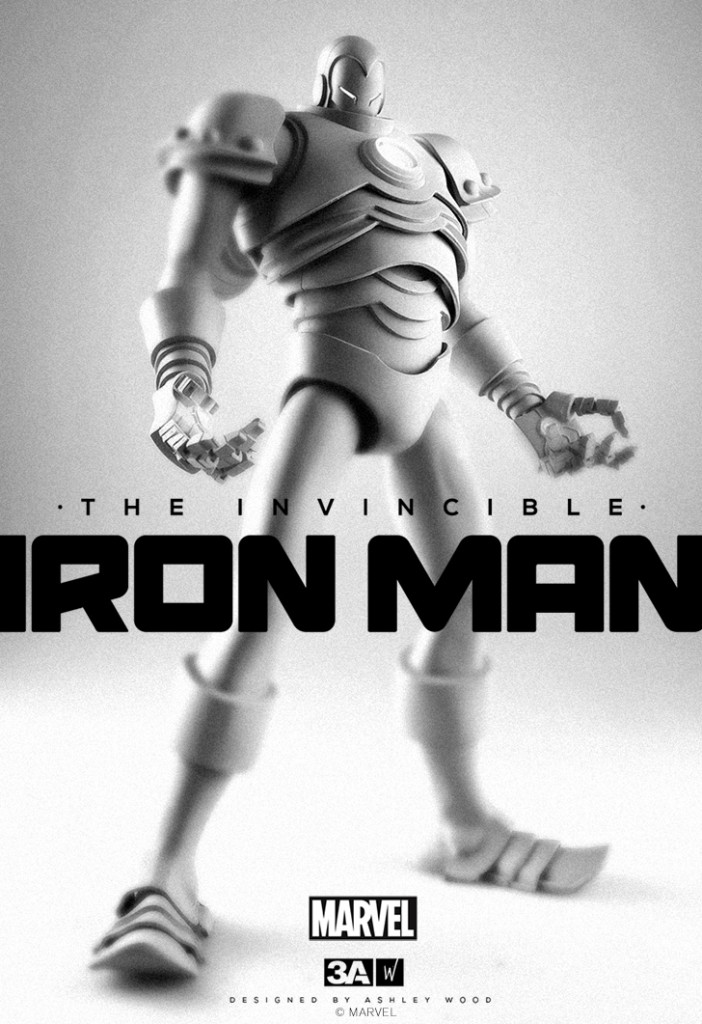 Though the style isn't initially to my tastes, there are some aspects of this Iron Man Three A Toys figure that intrigue me. There are no visible joints on the elbows and knees, which has me curious about whether they're going to be unarticulated or if those joints will be "hidden" via rubbery plastic like the Hot Toys Hulk that I reviewed earlier this fall. This is also obviously an unpainted prototype, so perhaps once this figure is painted up it's going to completely knock my socks off and have me racing for my wallet (though I suspect otherwise).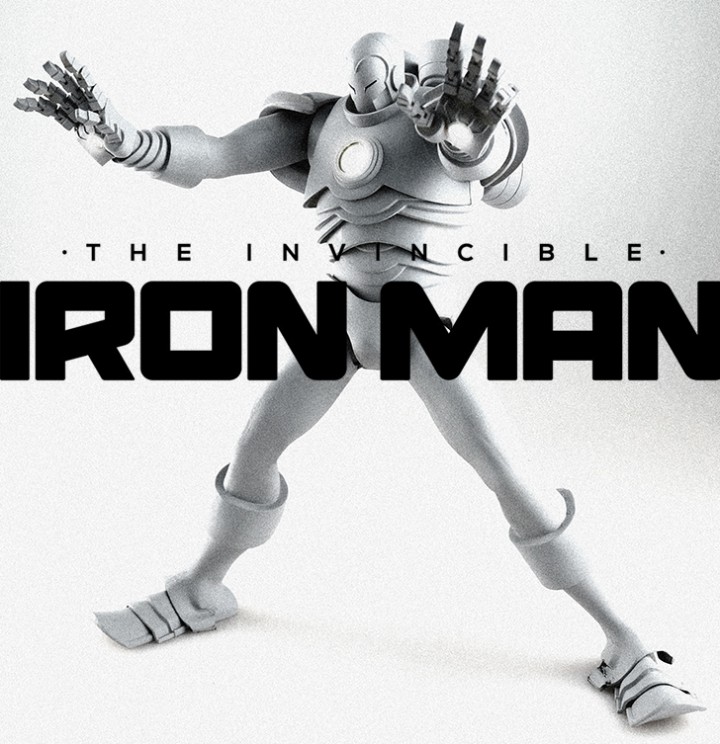 There is no release date or pricing information available for the 3AToys Iron Man 1/6 figure at this time, but my best guesstimate for a release would be somewhere in the second half of 2014. Based on the cost of similar size 3A Toys 1/6th scale figures, Iron Man will likely cost over $200. I'll post an update once more information about the first 3A Toys' Marvel figure comes to light.
What do you think about this unique take on Iron Man by 3A Toys, Marvel collectors? Is the design inspired enough to make you drop a couple hundred dollars on it, or are you not quite sold on this reimagining of Iron Man at such a heavy price?