We've been treated to sporadic dribbles of information and teaser photos on the 3A Toys Iron Man 1/6 figure since last summer, but ThreeA has kicked off this week by debuting the first-ever painted prototype photo of the 3A Iron Man figure… Or should I say "figures"? As it turns out, there's not one, but four 3A Toys Iron Man sixth scale figures on the way… and they're expected to go up for order in just a few weeks!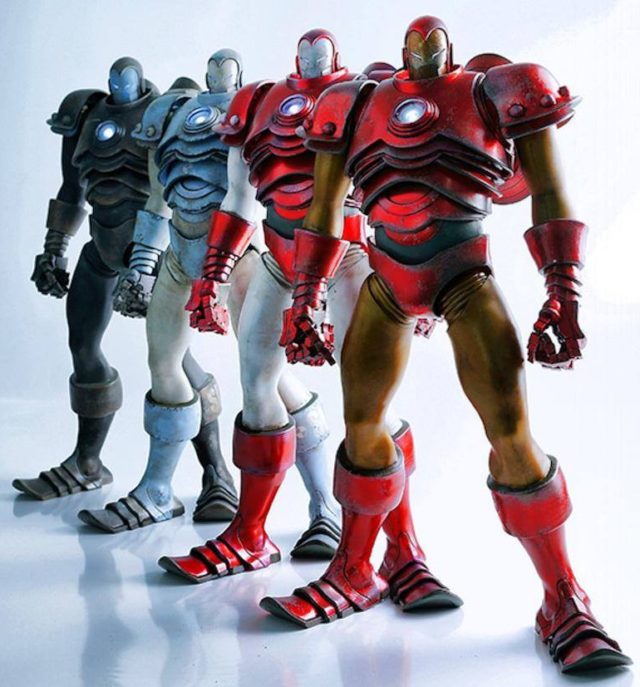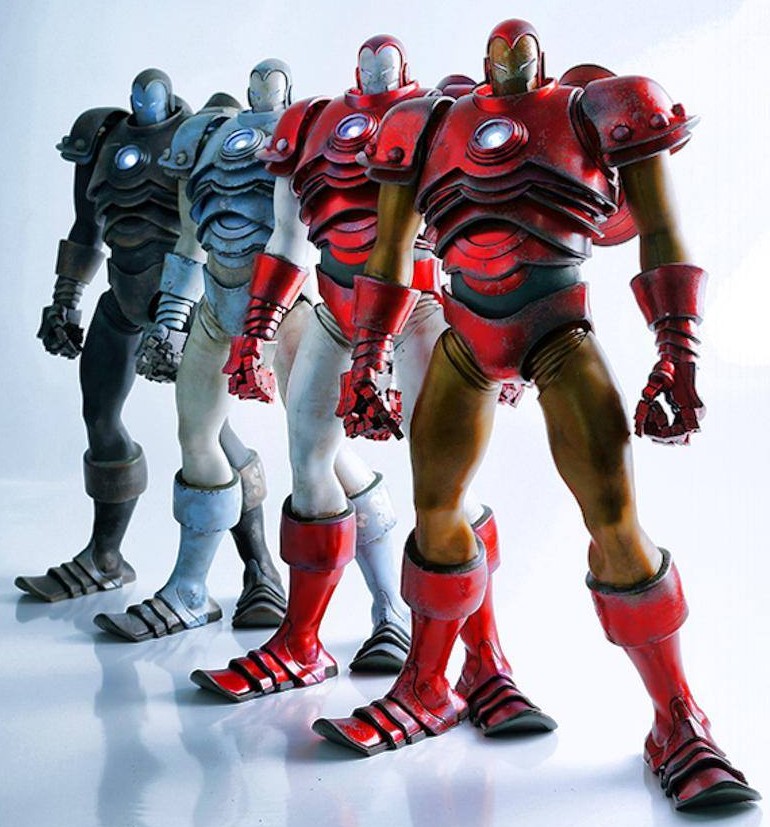 According to the most recent Q&A with Ashley Wood of ThreeA Toys, the official names for these four Iron Man armors are Classic Iron Man (Red and Yellow), Stealth Iron Man (Blue and Black), Silver Centurion (Red and Silver) and Stark Industries Prototype Iron Man (White and Blue). They may not look it, but they're actually fully-articulated figures–the joints are just covered by soft PVC plastic to give a seamless appearance!
The 3A Iron Man Stark Industries Prototype figure will be released as an individual figure only to 3AA 2014 Members–all non-members will only be able to acquire the Iron Man 3A Stark Industries Prototype figure as part of a mega (expensive) four-pack box set of all four 3A Iron Man armors. If one of the Iron Man Three A figures had to be limited, the Stark Industries figure was definitely the right choice–it's unquestionably the most obscure of the four armors and likely to be in the least demand.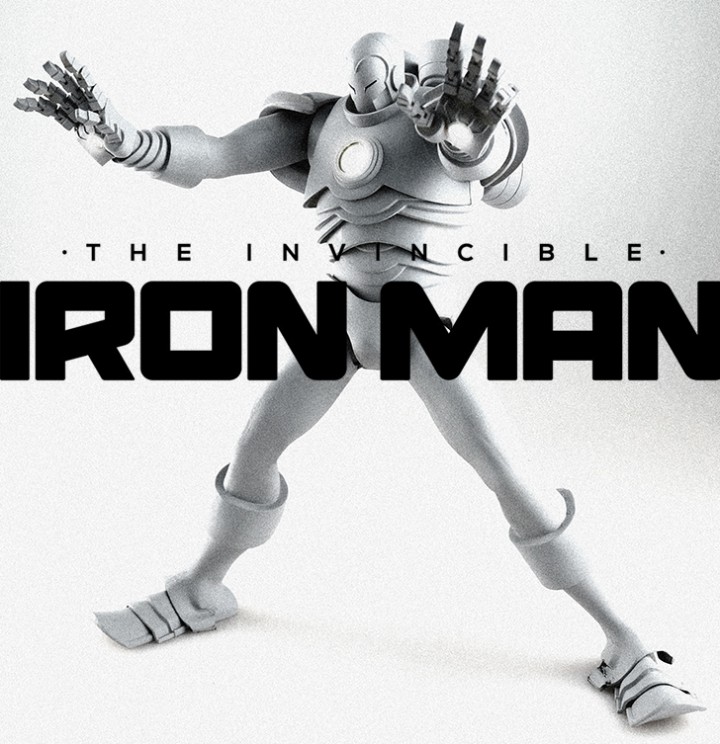 The ThreeA Toys Iron Man 1/6 figures are all expected to go on sale in early February 2014 (before the New York Toy Fair). The price hasn't been announced yet for these figures, but based on their size and the licensing required, I would guesstimate each 1/6 Iron Man ThreeA Toys figure will cost $180-$220. I'll post an update once detailed photos and complete order info are available for all four figures in this lineup.
Now that you've seen the quartet of Iron Man armor permutations 3A Toys has planned for us, who do you think of the first-ever wave 3A Marvel figures, Marvel collectors? Is there some money in your 1/6 budget for these Iron Men, or is Hot Toys already satiating your Iron Man 1/6 needs?