If that headline sounds absolutely ridiculous to you, it should–it coincides with one of the more bizarre occurrences I've seen while collecting Marvel figures or Disney Vinylmation. Despite earlier statements that Disney Vinylmation Marvel Series 1 would be sold in stores–and the display sample figures being sent to the Disney Stores already–Disney has backtracked today and instead decided that the Marvel Vinylmation Series will not be sold in Disney Stores at this time…
UPDATE 10/10/2013: Disney is now saying via their official Vinylmation site that the release is back on and the Vinylmation Marvel Series will in fact be released tomorrow, October 11th 2013.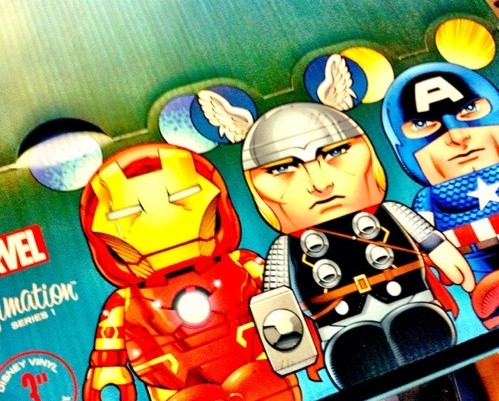 Marvel fans have literally been asking for Disney to make a Marvel Vinylmation series of figures since the very first day it was announced that Disney had acquired Marvel (no, seriously–I participated in those forum threads myself on that day).
So there was much celebrating this summer when it was revealed that Disney was, in fact, finally planning on releasing a series of Vinylmation Marvel 3″ blind box figures this fall.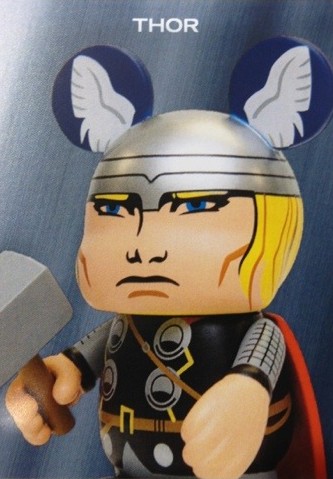 The official release date for the Marvel Vinylmation Avengers figure series (as I detailed in this earlier post) was set for Friday, October 11th. Disney went so far as to already send a full display set of the Vinylmation Marvel Series 1 figures to Disney Stores to put into the display case–only to ask the stores to send the displays sets back this week. I've been collecting Vinylmation from the very beginning, and that's definitely a new one to me. At this time, Disney has chosen not to sell the Disney Vinylmation Marvel Series 1 figures in their own Disney Stores (at least for now).
It would be an exaggeration to say that this reversal by Disney is a total disaster, as the Disney Vinylmation Marvel Series 1 figures will still be available at the Disney Parks and via the online Disney Store (at least, unless Disney changes their mind on that within the next week too). Even so, shopping at the Disney Parks isn't an option for the majority of collectors, and the Disney Store website is reviled for its poor shipping reputation and frequent cancellations due to the online inventory just being plain wrong.
I've been looking forward to the Marvel Disney Vinylmation series more than any other set this year, so it's a real bummer that I'll have to purchase my case through the internet instead of being able to pull blind boxes myself using case layouts to try to get the figures I want.
I'll post an update once the Marvel Avengers Vinylmation series is released next week–or earlier, if Disney goes crazy and does anything else to alter customers' plans.