As we enter September, the holiday season is approaching, the clock is officially ticking down on 2016, and collectors are getting restless to complete their 2016 collections! And that's why there's no better time than right now for Hasbro to finally allow the final Marvel Legends 2016 series to go up for sale! We first started seeing them in February, and we can own them next month: the Marvel Legends Doctor Strange series figures are now up for order!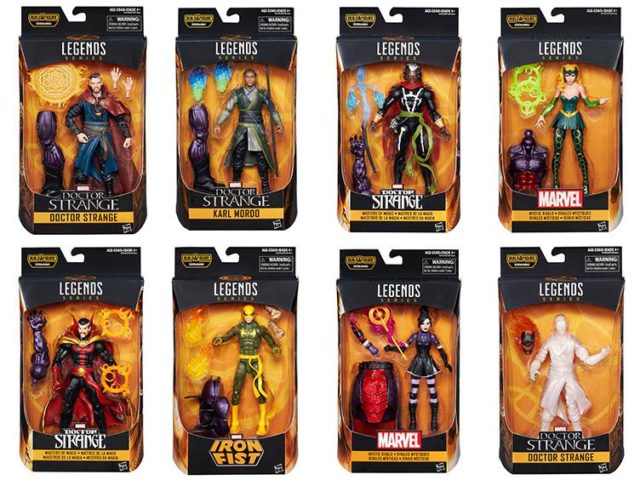 Following in the footsteps of the outrageously successful X-Men Marvel Legends series that came out earlier this year, Hasbro has wisely decided to go with the much-loved case pack consisting of one of each of eight different characters, allowing collectors to buy a full set of six inch action figures and get a complete Build-A-Figure Dormammu with zippo duplicates! Thanks, Hasbro!
The case ratios for this series are as follows:
(1) Doctor Strange (Comic-Based)
(1) Doctor Strange (Movie-Based)
(1) Astral Form Doctor Strange (Movie-Based)
(1) Iron Fist (Immortal Green Costume)
(1) Nico Minoru (Sister Grimm)
(1) Enchantress
(1) Doctor Voodoo (Brother Voodoo)
(1) Karl Mordo (Movie-Based)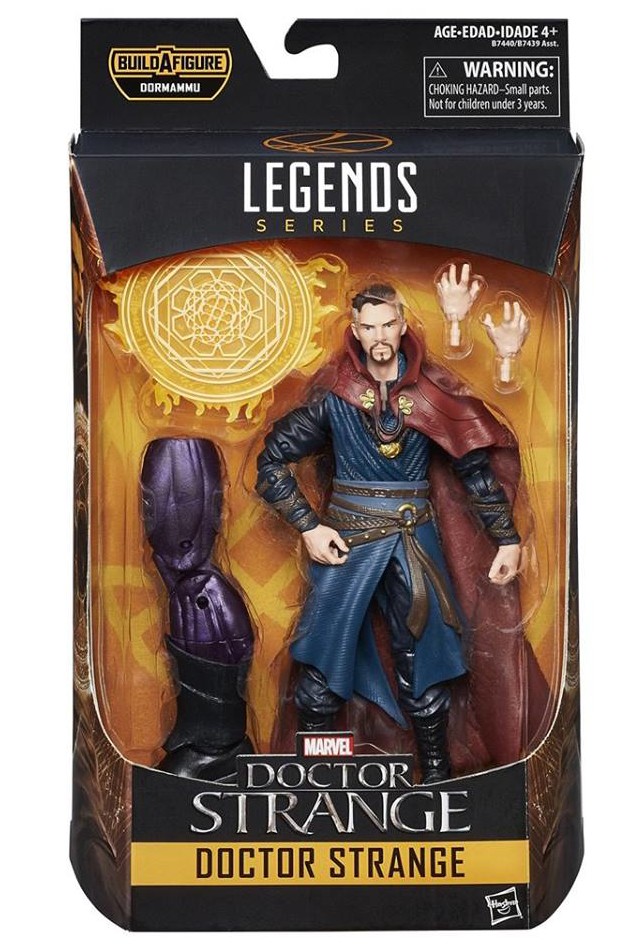 I've already talked at length about each of these figures both as they were revealed to us and as we saw the first hi-res packaged photos of them, so I really don't have a lot to add on to my earlier thoughts about these figures.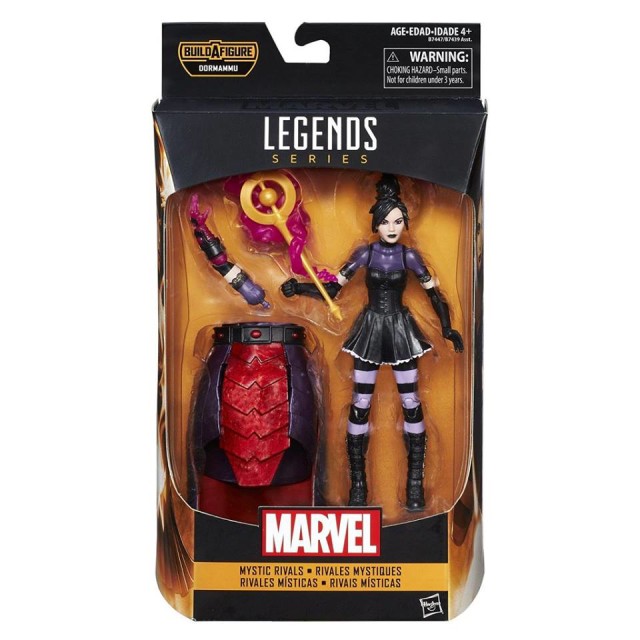 That said, I would like to note that I'm still giddy like a schoolgirl about this Nico Minoru figure actually being produced–I never thought I'd live to see the day that any of the Runaways would appear in toy form! (Can we have an Old Lace next, Hasbro? Heh.)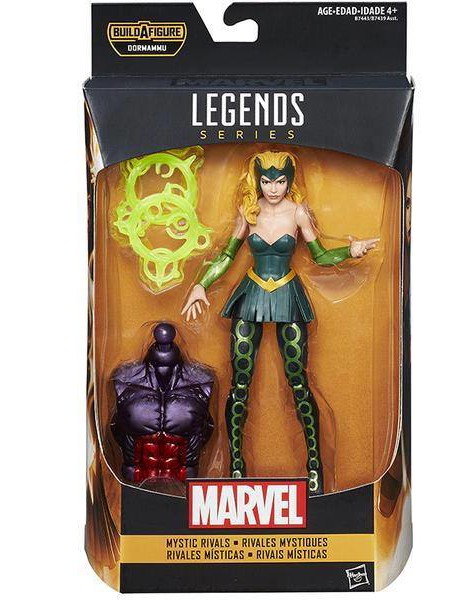 But while my loyalty lies with Sister Grimm herself, let's not kid ourselves: it's pretty clear exactly who the two "hot" figures in this wave are going to be. Fans were willing to pay $60-$80 for an Enchantress 6″ figures just one month ago before the repaint of her was announced for this wave, and at 20 bucks, Amora is going to blow out of stores
very
quickly.
In addition to the Enchantress, I have a nasty suspicion that the titular character of this fall's only Marvel movie–Benedict Cumberbatch as Doctor Strange himself–is going to end up being an extremely tough-to-grab figure at retail.
With no real way of heavy-packing the Sorcerer Supreme (since the case can only hold eight figures and all eight are needed to build Dormammu), I wouldn't be surprised at all if Doctor Strange ends up becoming the next Deadpool or Black Panther on the aftermarket. Call it intuition!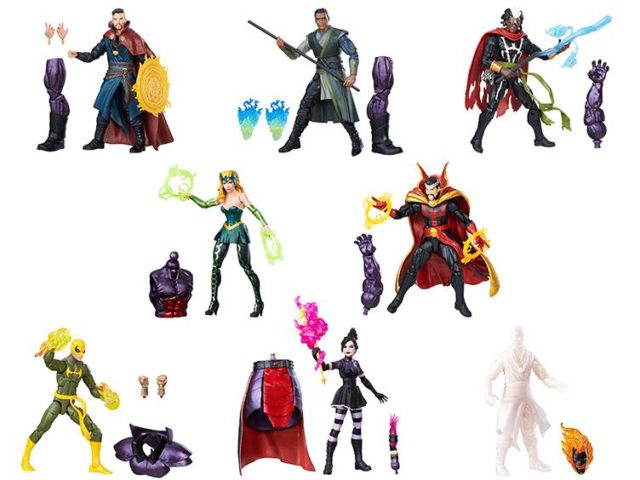 The Marvel Legends Dormammu Build-A-Figure Series is now available for order as a full set/case and as individual figures, and is scheduled to be released in September 2016. And yes–that's this month! Looks like we won't be waiting too long to complete our Dormammu BAFs after all, huh?
Now that it's finally up for order, what's your final decision on the Doctor Strange Marvel Legends 6″ figure series, Marvel collectors? Are you in for a whole case (AKA one complete set) and your own Dormammu Build-A-Figure, planning to pick out just your favorites, or forgoing this mystical wave of Hasbro Legends figures altogether?