The Doctor Strange movie is launching in November 2016, which places it further out in the year than any MCU film ever. As a result, it seems like we've been waiting eternity for the Sorcerer Supreme to arrive… but now the wait is down to three months! And while Hasbro is shying away from releasing many Doctor Strange movie toys, Funko is not–a multitude of Funko Doctor Strange POP Vinyls and Dorbz figures are now up for order!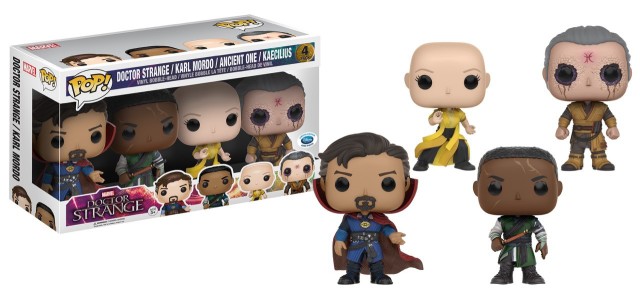 While most Marvel Cinematic Universe movies have "blockbuster" written all over them, merchandisers seem to be a little more dubious (and perhaps rightly so) of the unproven commodity that is Doctor Strange. Hasbro only has two movie Doctor Strange Marvel Legends figures scheduled at this time, and Diamond Select has just one in their Marvel Select line.
But one company that's clearly not worried is Funko, who has a double-digit number of Funko Doctor Strange movie figures queued up and ready to hit stores this fall! The Disney Store will have an exclusive box set of the four non-exclusive POPs for the film. Let's take a better look at them and get acquainted, shall we?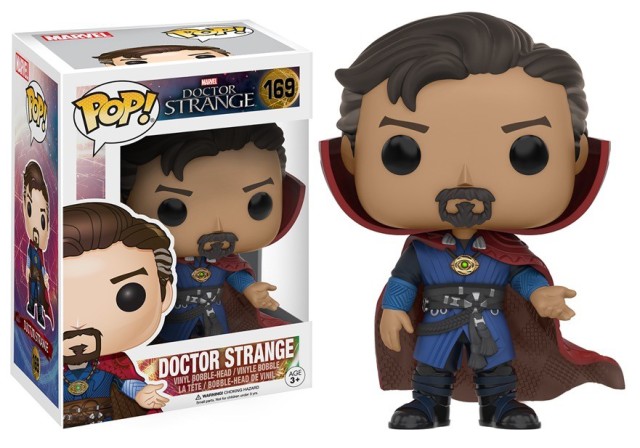 After the wildly successful SDCC Exclusive Doctor Strange with Rune POP Vinyl was released last month, collectors will be pleased to know that a standard Funko POP Vinyl Doctor Strange figure (without Rune) will be hitting stores in November.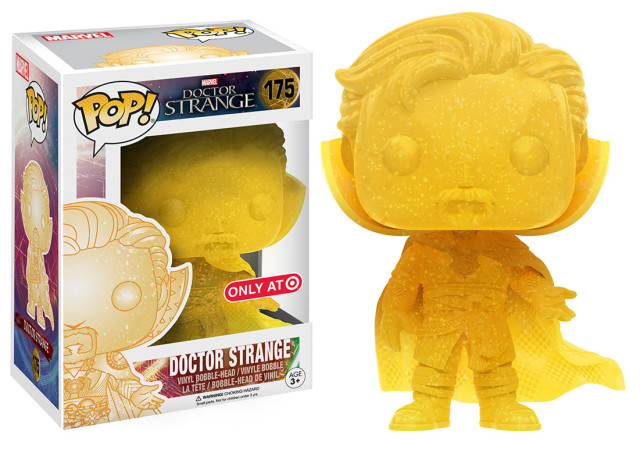 Target will have an exclusive Funko Astral Doctor Strange POP Vinyls figure, and the sparkly yellow translucent plastic on this figure looks awesome. This is clearly the coolest figure in the whole line.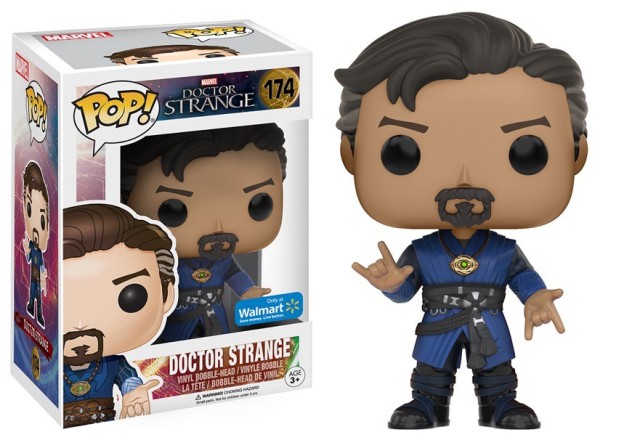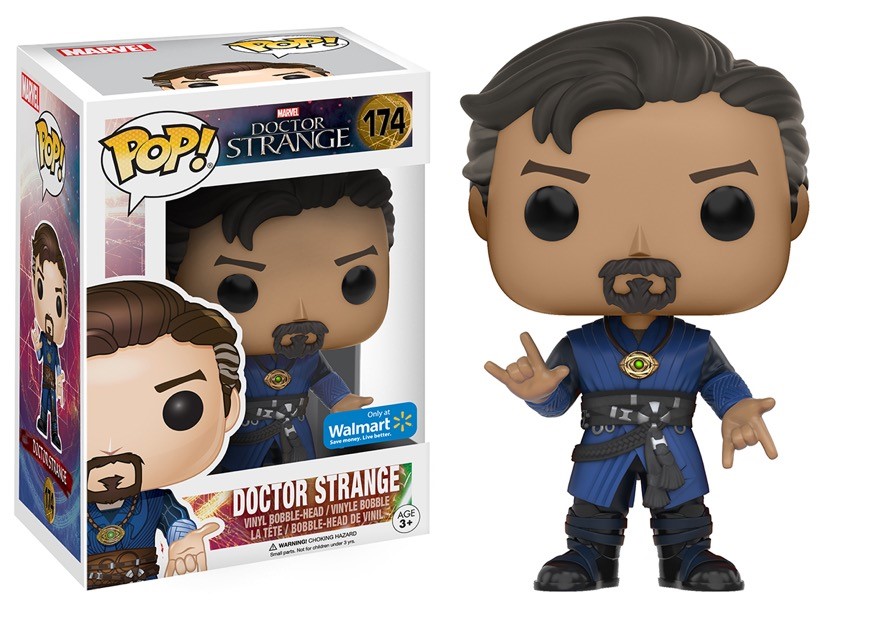 In comparison, the Doctor Strange without Cape POP Vinyl that's coming as a Walmart Exclusive looks kind of, well… lame. This version does have unique hands, though!
But while all these versions of Stephen Strange himself are well and good, he's got company as well this time…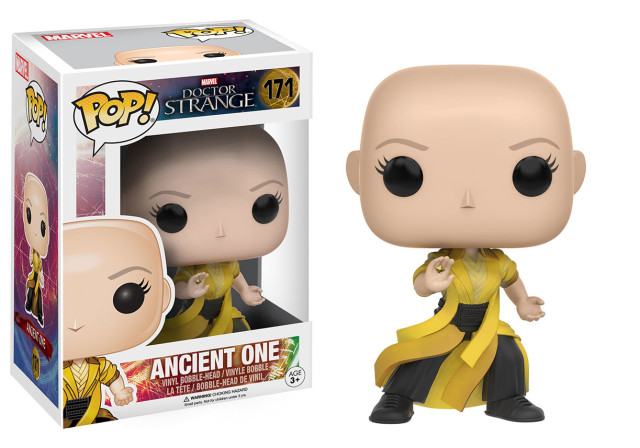 The Funko Ancient One POP Vinyl looks both elegant and adorable wrapped into one! This is the one movie character POP with no counterpart in the Dorbz line… could we see an Ancient One Dorbz in the October 2016 Marvel Collector Corps box?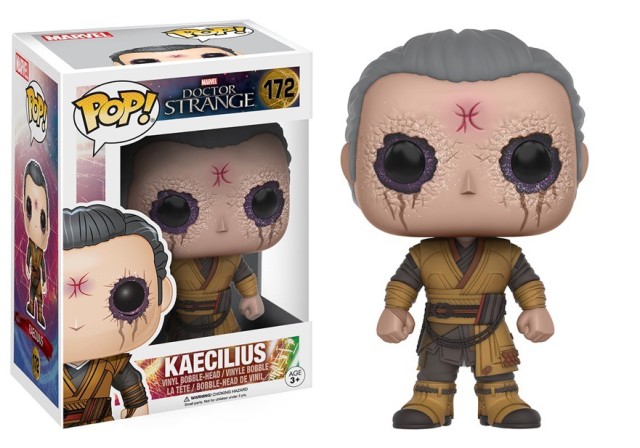 The Funko Kaecilius POP Vinyl is probably the single most repulsive Marvel POP that's ever been made. If Kaecilius looks this nasty in the movie, he'll at least be visually interesting, even if he turns out to be as boring a character as Malekith!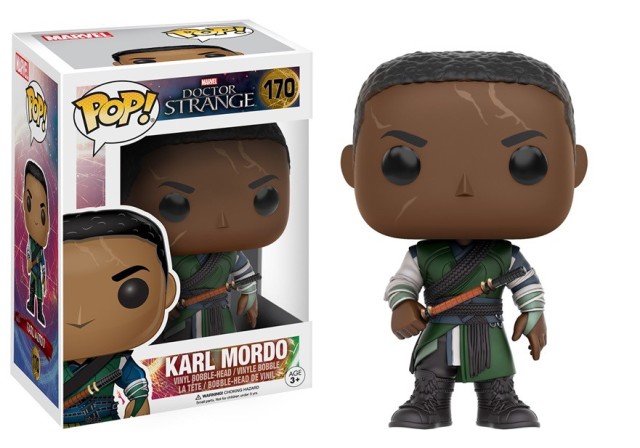 Rounding out the Doctor Strange POPs is a Karl Mordo POP. This is a nice figure of Mordo, and will hopefully sell well with Mordo gaining fans from the movie. Hopefully.
On the Dorbz side of things, we also get four Doctor Strange Dorbz: Doctor Strange himself, Mordo, Kaecilius and a Zealot!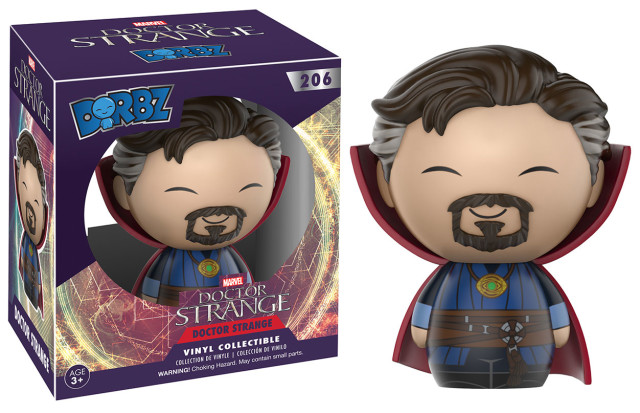 Dorbz Doctor Strange himself looks totally a-Dorbz-able and is probably my favorite non-Astral version of Dr. Strange himself that Funko is releasing.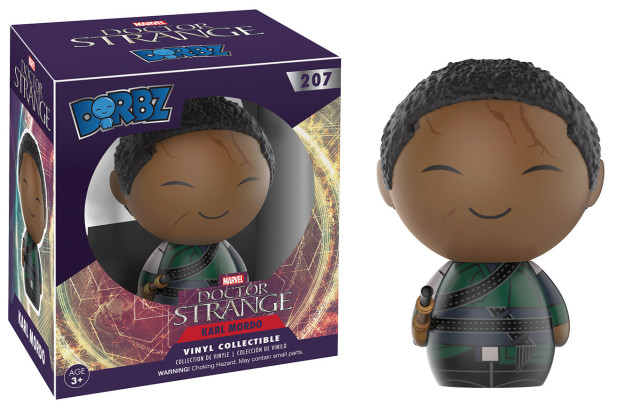 The Dorbz Mordo looks… awfully generic. I really hope Mordo turns out to be a fan-favorite in this movie, because otherwise he could seriously pegwarm.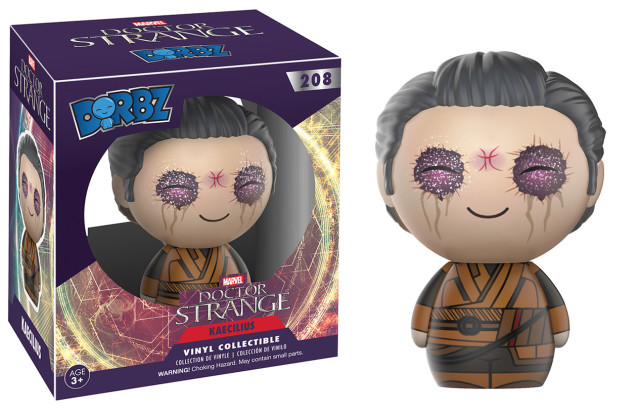 On the villainous front, Dorbz Kaecilius is looking almost… sweet? Oh, he's definitely still gross and all–but the Dorbz is much, much cuter than the POP Vinyl version.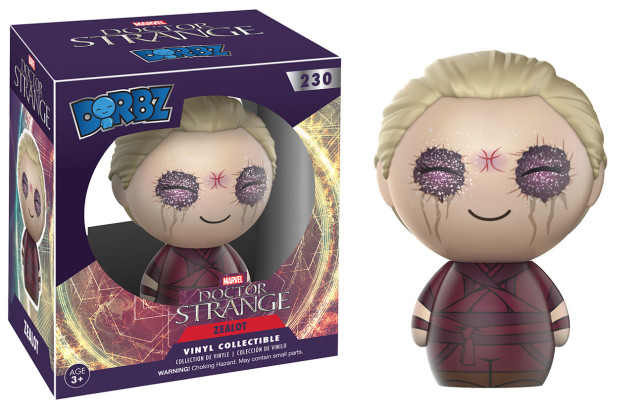 The Dorbz Zealot seems like a bizarre choice, and with how quickly Funko likes to retire movie Dorbz figures, I'm legitimately wondering if the Zealot Dorbz will be retired before the movie even hits theaters. This is a figure to keep an eye on, completists!
Finally, there's also one exclusive Dorbz: the Gamestop exclusive Astral Doctor Strange Dorbz! The plastic used for this version seems to be lighter and brighter than the POP, and again–I think this Astral Plane Doctor Strange figure really steals the show. Pre-order this early at your local Gamestop–this Doctor Strange is going to sell out fast.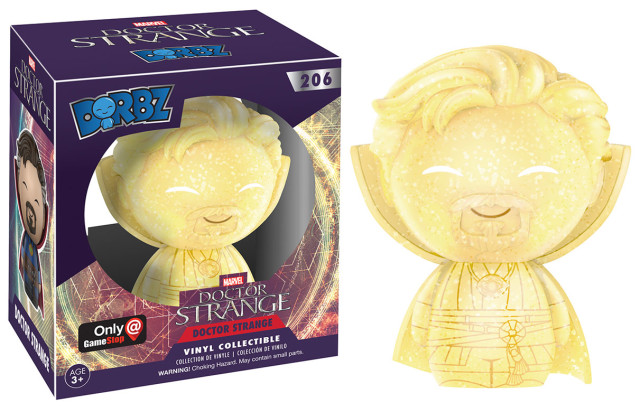 The Doctor Strange Funko POP Vinyls and Dorbz figures are now available for order, and are scheduled to be released in November and October 2016 (respectively). I'm still skeptical of the film, but I love me some Stephen Strange, so I went ahead and ordered the normal Doctor Strange Dorbz and POP Vinyls figures of the doc himself.
Now that we've seen what they've got planned, what do you think of Funko's Doctor Strange movie lineup, Marvel collectors? Are you planning to snag any of these vinyl figures, or are you taking the wait-and-see approach with collecting this year's second-biggest MCU movie?