Funko is the king of variant figures, and over the course of the past year one of their most frequent "go to"s for variant ideas is the tried-and-true tradition of "unmasked superhero" figures! Funko unmasked Spider-Man, Iron Patriot and Iron Man as convention exclusives in 2013, and the Funko Unmasked Star-Lord POP! Vinyl figure exclusive just started shipping. Of course, Marvel had another big star who's always been wearing a mask before for his POP! Vinyls, and Funko just couldn't let that fly: the Funko Unmasked Captain America POP! Vinyl exclusive is now up for order!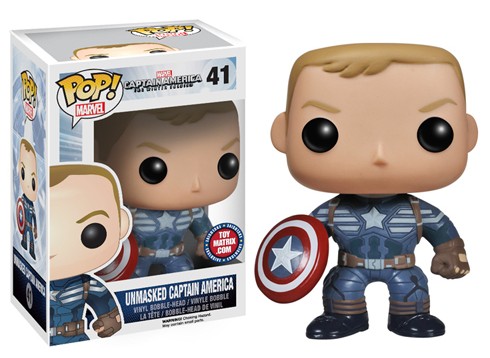 When Funko started releasing bizarre variants of the Captain America: The Winter Soldier POP! Vinyl figure such as the Funko Glow-in-the-Dark Captain America and Black & White Captain America POP! Vinyl, I think the writing was on the wall that we'd be seeing a Steve Rogers Captain America Unmasked POP! Vinyls figure before
too
much longer. And lo and behold, he's now been officially announced and put up for pre-order!
The Unmasked Captain America Funko POP! Vinyl is going to be a shared exclusive between Toy Matrix and FanExpo Canada. The FanExpo Canada 2014 event and the ToyMatrix online web store will each be receiving an allotment of 1,500 Funko Unmasked Captain America POP! Vinyl figures, for a total run size of 3,000 units.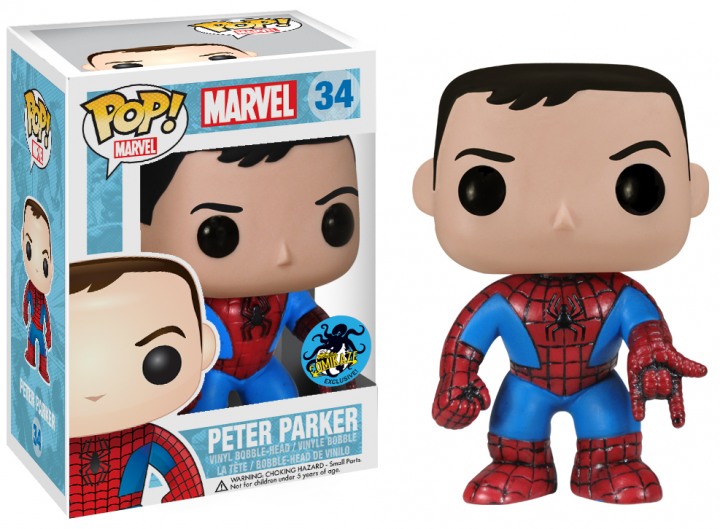 I'm somewhat perturbed that Funko is reusing the Big Bang Theory Sheldon head again for Captain America, as that head was also used for the Funko Peter Parker last fall, but it's tough to argue with results–and the Sheldon head really does look great as a Steve Rogers head on Cap's body!
Collectors can either place a pre-order from the ToyMatrix website now to secure their Funko POP Vinyls Unmasked Captain America figure, or otherwise pick it up in person at FanExpo Canada 2014 at the end of August 2014. 3,000 is a humongous number for a Funko POP! Vinyl exclusive, so there should be plenty of Unmasked Captain America POP! vinyls to go around (assuming you don't dilly-dally for too long).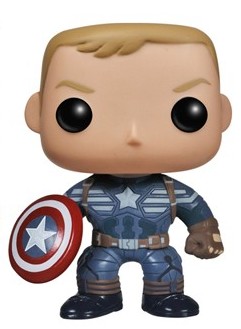 I don't buy every Funko variant (there's no extra space or money in my home for that), but the Unmasked Captain America looks good enough to earn my pre-order. What abot you, Marvel fans? Will you be adding the Funko Chris Evans Captain America Unmasked POP! Vinyl to your collections later on this summer?