New York Toy Fair 2017–the biggest toy news event of the entire year–is now just barely over a week  away! With that in mind, I had thought the Marvel Collector Corps Superhero Showdown Box shipping next week would be the only Funko Marvel news I'd have to talk about before the show. But the King of Exclusives thought otherwise this week, announcing their Emerald City Comic Con Exclusive WWII Captain America POP Vinyl figure!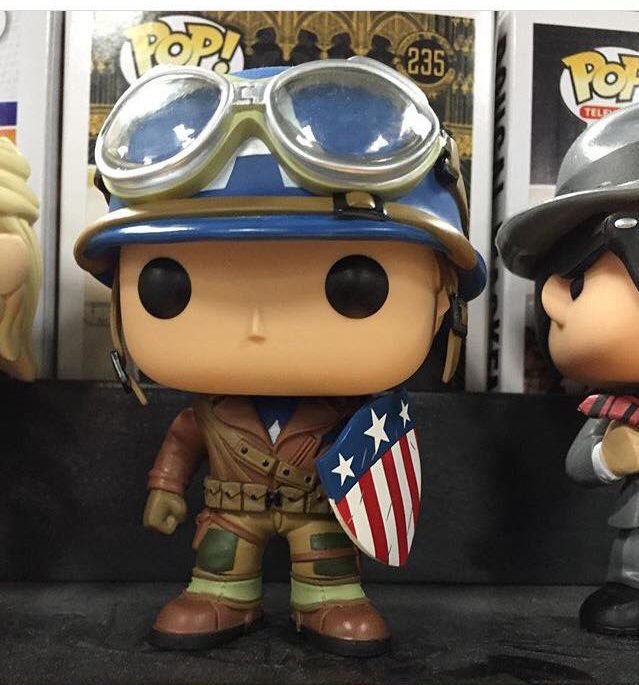 I've grown to really, genuinely love Chris Evans' Captain America in the Marvel Cinematic Universe over time–but "Captain America: The First Avenger" is not among my favorite MCU movies, and I've never felt particularly compelled to purchase
too
much merch from it.
But if ever there was a figure from that movie with my name written all over it, it's the sole Funko Marvel ECCC 2017 Exclusive: World War II Captain America POP Vinyl! It's unusual for Funko to go back and do a figure from a Marvel movie that's several years old (in fact, I'm not sure I can recall it ever happening before), but that's just what's happened here with Steve Rogers in his WWII costume!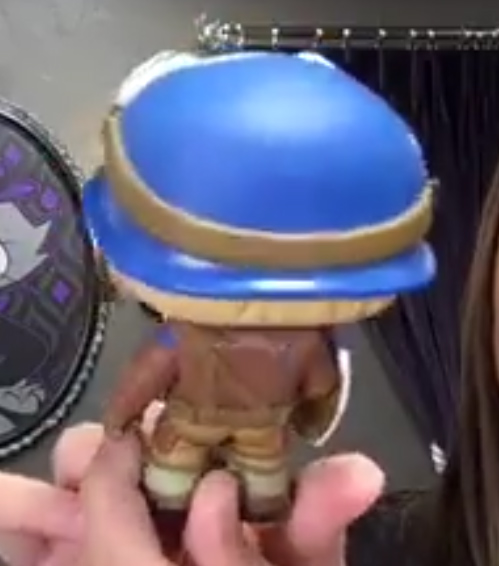 I ordinarily don't find the Funko movie Cap figures to be their cutest work, but POP WWII Cap is absolutely adorable.
This is easily the most cute Funko Captain America figure, from the little straps hanging off his helmet to his clear goggles and the star of his costume peeking out from inside of his leather jacket. In fact, this just may be my favorite Captain America TFA movie toy ever.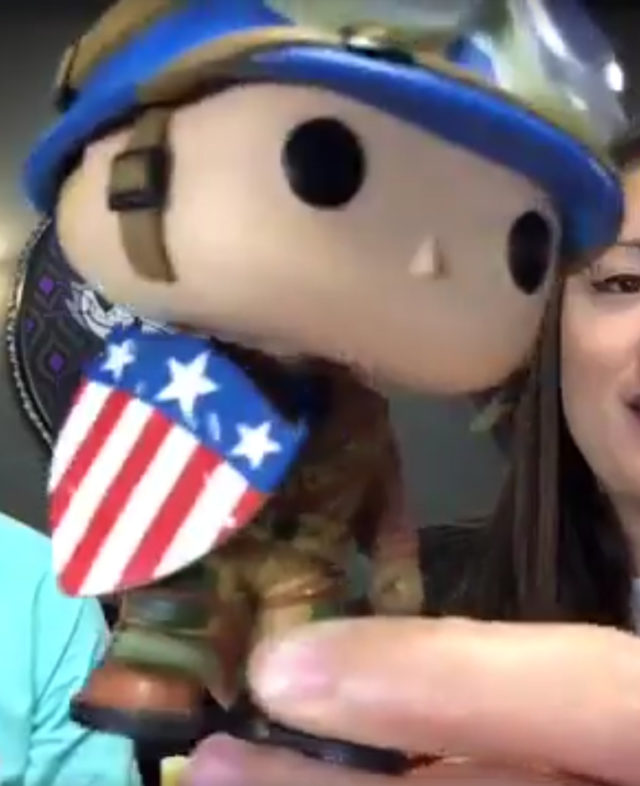 If you look closely, you can see that WWII Cap even has little scratches and battle damage on his classic shield! Top marks on this figure, Funko–I think this has really raised the bar for Marvel POP convention exclusive figures.
As this is a 100% unique sculpt and not a repaint, the POP WWII Captain America vinyl figure gets the unique number designation #218 in the Marvel numbering sequence, so number completists will need this exclusive.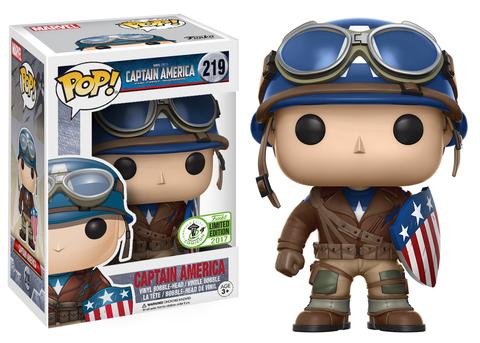 The World War II Captain America Funko POP Vinyl will be available at ECCC 2017 during the first weekend of March 2017. Thankfully, as the sticker on the box just says "Limited Edition" and doesn't have a LE number on it, this figure should be available at some partner store in March as well as at Emerald City Comic-Con 2017.
I'll post an update here and to the Marvel Toy News Twitter and Facebook Pages as soon as it's revealed what store (if any) will have this figure available as a shared exclusive next month. I'll also be posting news and hundreds of hi-res photos from the Funko booth at NY Toy Fair 2017 to social media all next weekend–look forward to it!
Has the latest Funko exclusive Cap figure captured your heart, Marvel collectors? Are you hoping to see this Captain America exclusive shared with a store chain, or would you prefer this Cap stay exclusive to ECCC (and likely astronomically expensive on the aftermarket)?