Just about the last thing I expected to have to report on from Star Wars Celebration Orlando 2017 this weekend was a new Gentle Giant Skottie Young Marvel Babies statue, but what did my eyes spy in my first minutes in the show floor at the convention? The Baby God of Thunder cometh–the Marvel Animated Thor statue debuted at Star Wars Celebration! And he was joined by new 1:8 Marvel Premier Collection Punisher and Star-Lord statues!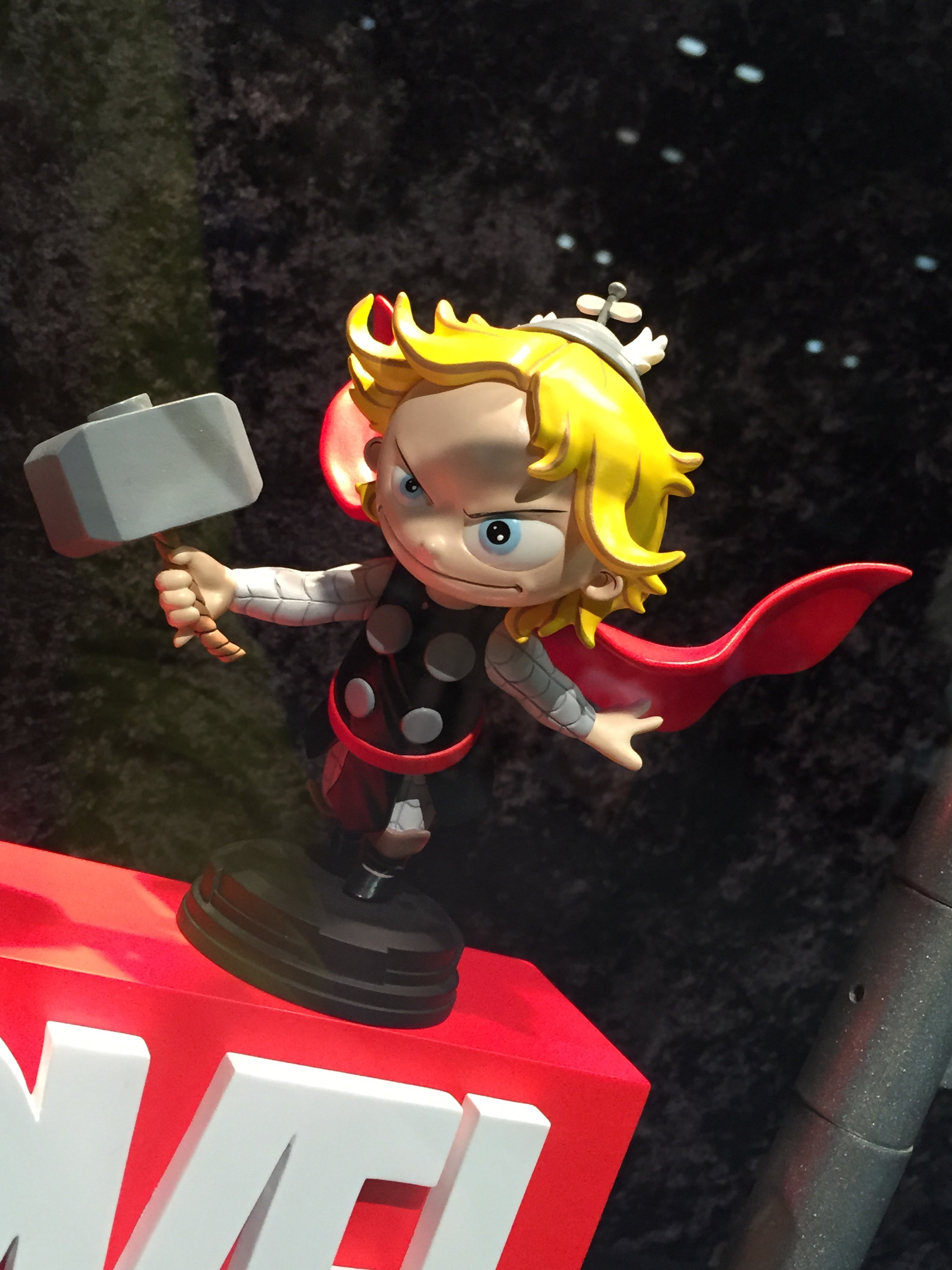 One of my first stops at the 2017 Star Wars Celebration Orlando convention was the Gentle Giant booth, where I was hoping to snag a Hera pin and failed (Gentle Giant has been disappointing me nonstop the past few weeks with their Premier Guild shenanigans, so that's no surprise).
But while I didn't manage to snatch any of the Gentle Giant show exclusives, GG did earn some good will for me with a surprise trio of new Marvel statue reveals at the show!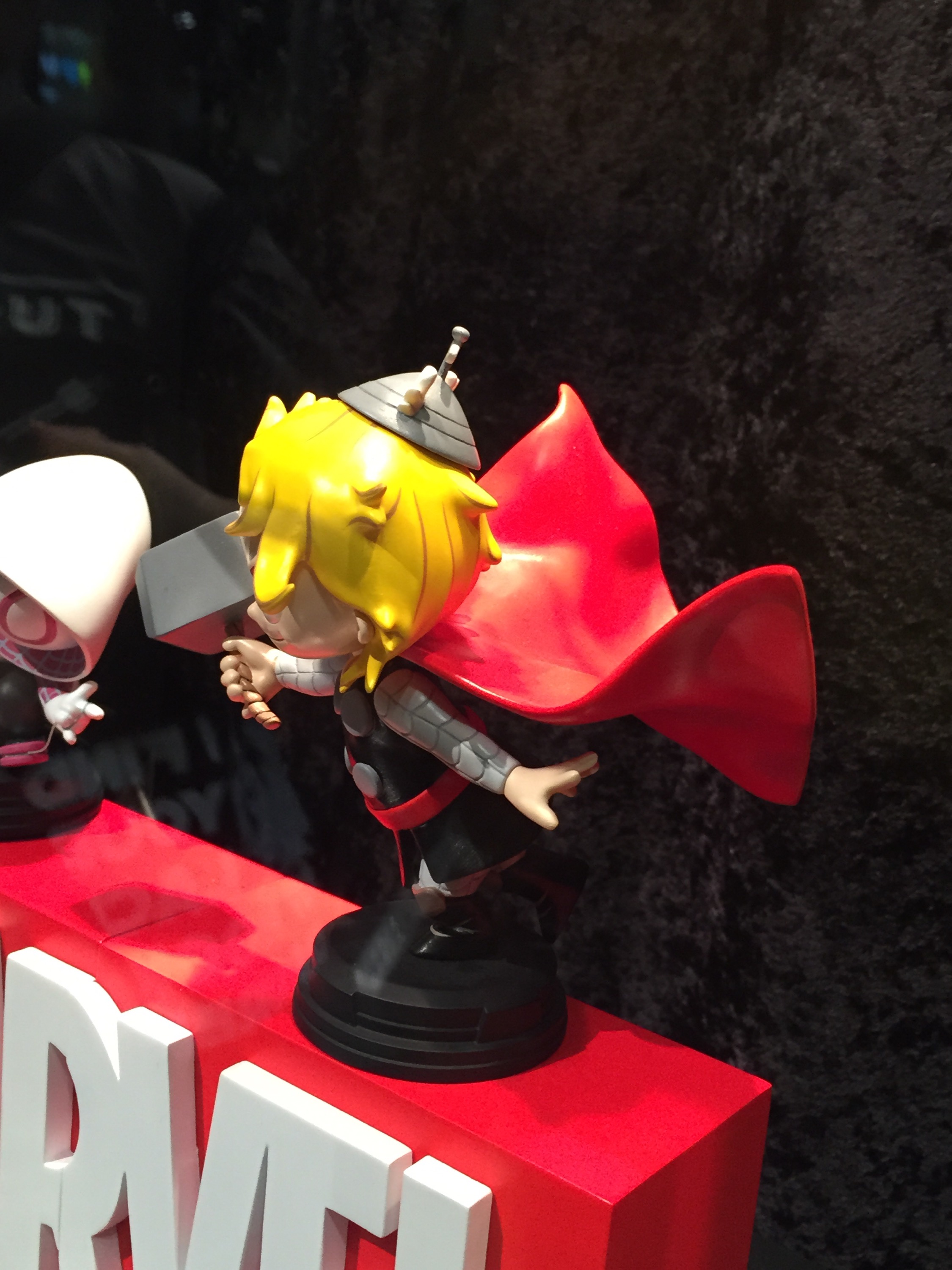 The new statue that made me smile the most was–not surprisingly–the newest addition to the Marvel Babies Animated Statues line: Thor!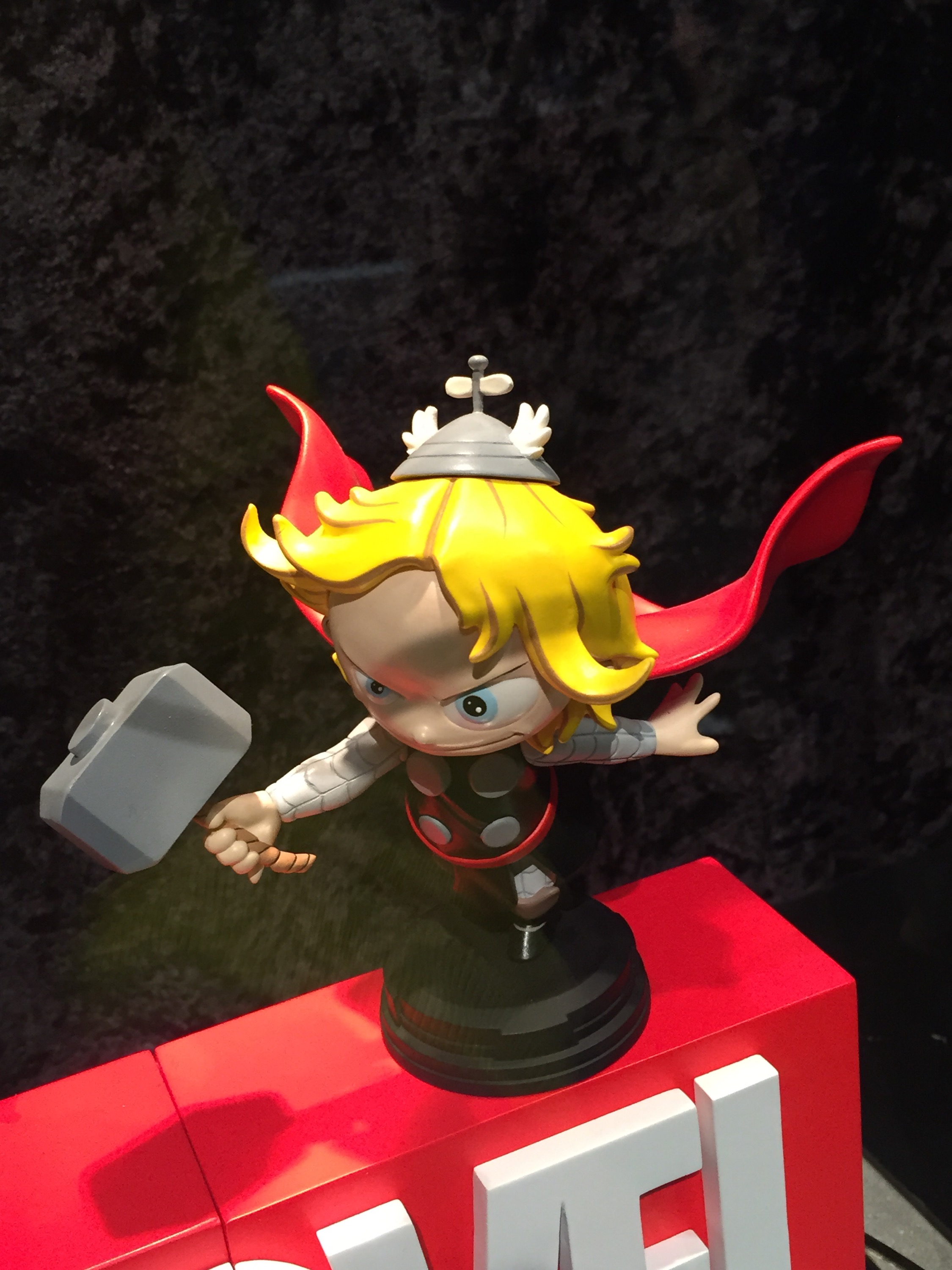 Considering that Animated Captain America and Iron Man were the first two figures released in the Skottie Young Marvel Babies line, it's well past time that we completed the triumvirate with Thor! Hopefully we'll see Hulk, Black Widow and Hawkeye added before too long.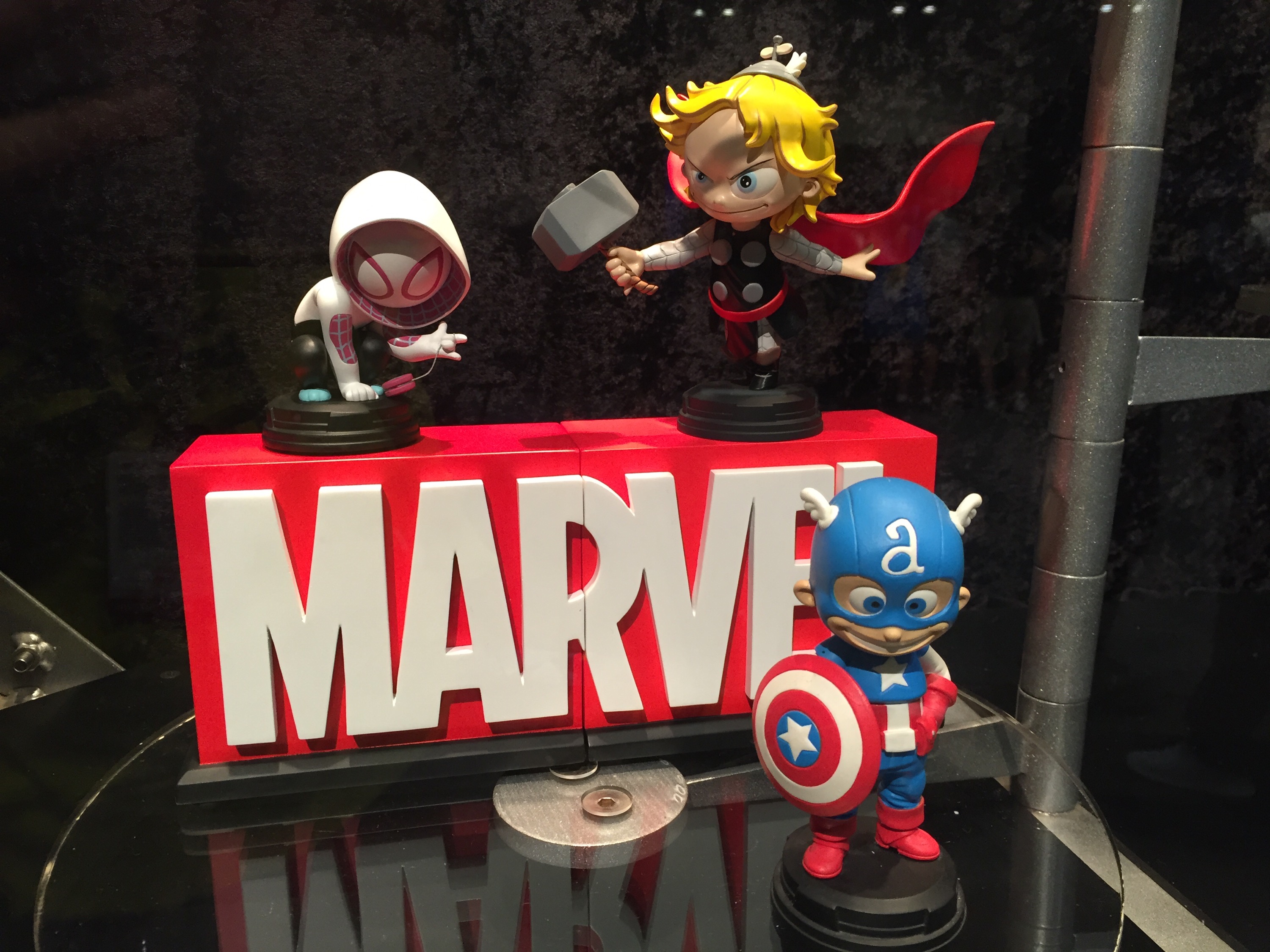 Ten of the eleven statues in the line were on display at the event–apparently, Marvel Animated Deadpool is so sold out that Gentle Giant didn't even bother bringing him to the convention!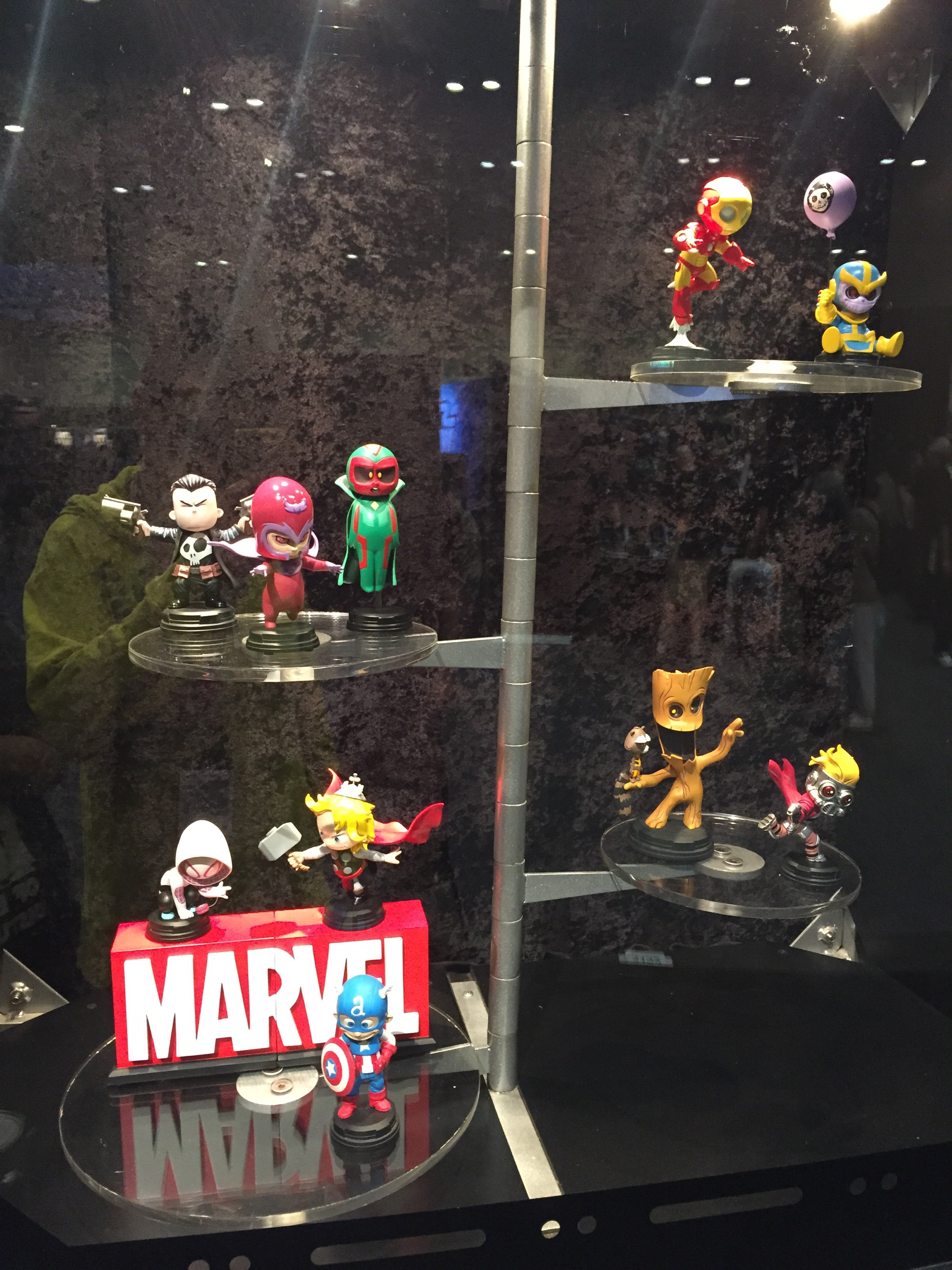 A lot of retailers are already totally wiped out of the Marvel Animated Spider-Gwen statue as well (including Gentle Giant themselves), so be sure to snag her sometime soon if you want her.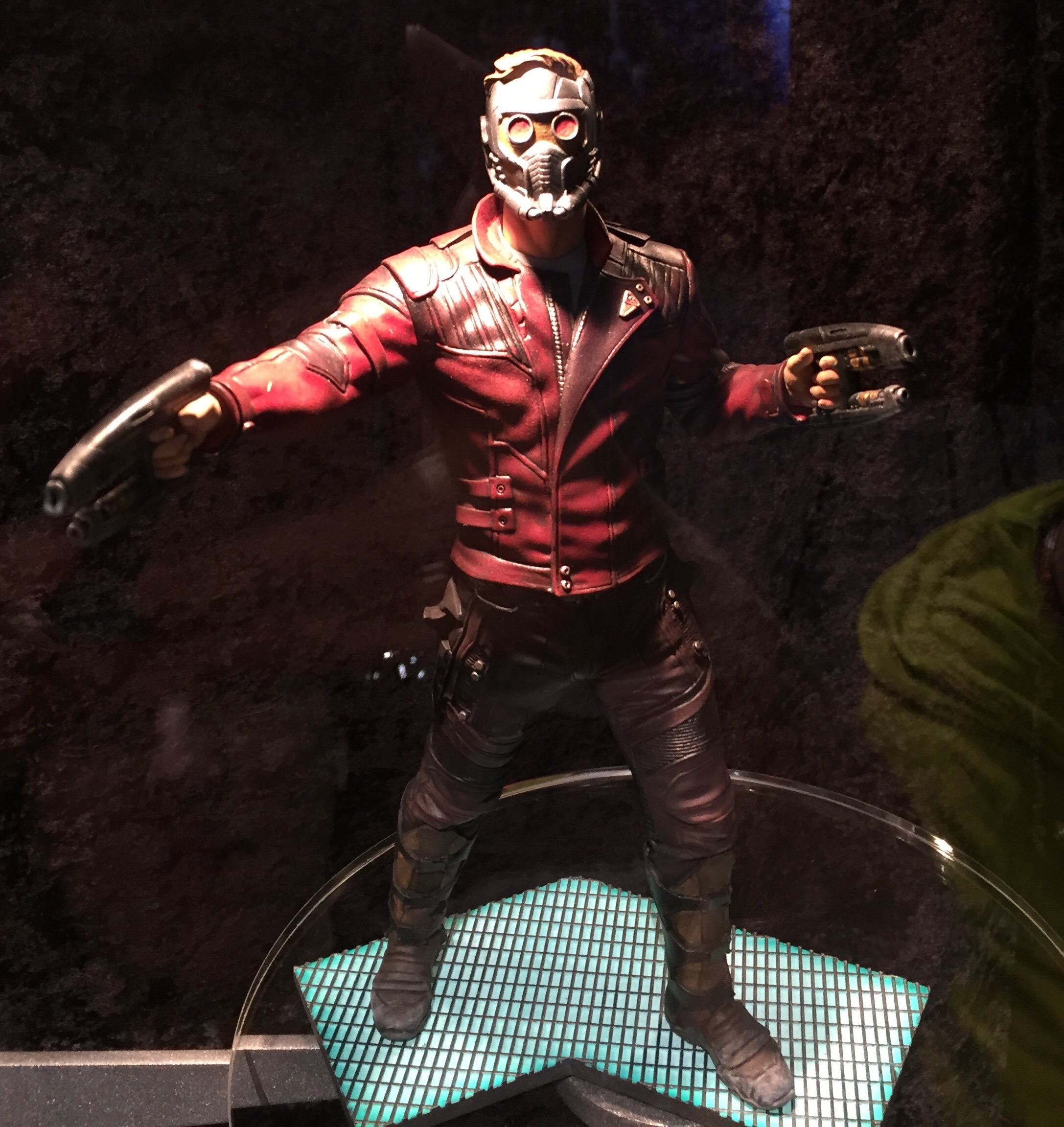 Gentle Giant also brought along two upcoming additions to their 1/8th scale Marvel Premier Gallery statues line–one of which totally new, and one that we've seen before (sort of).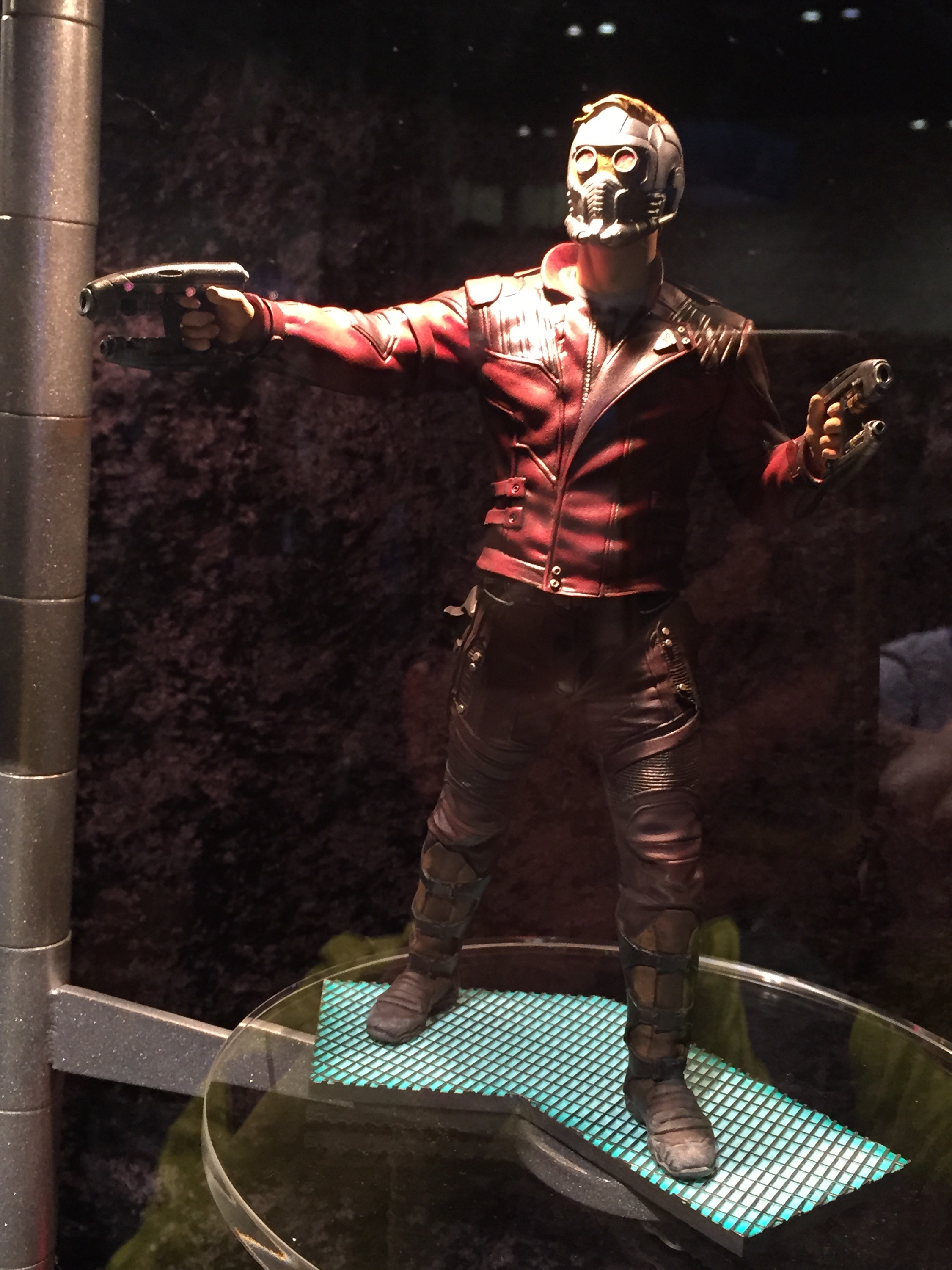 A movie Star-Lord statue was a real surprise on display, as I would have thought that if that statue was coming up, it would have been solicited already.
There haven't been any swap-out parts thus far in the Collectors Gallery statues line, so it seems unlikely there will be an interchangeable Chris Pratt likeness. Alas.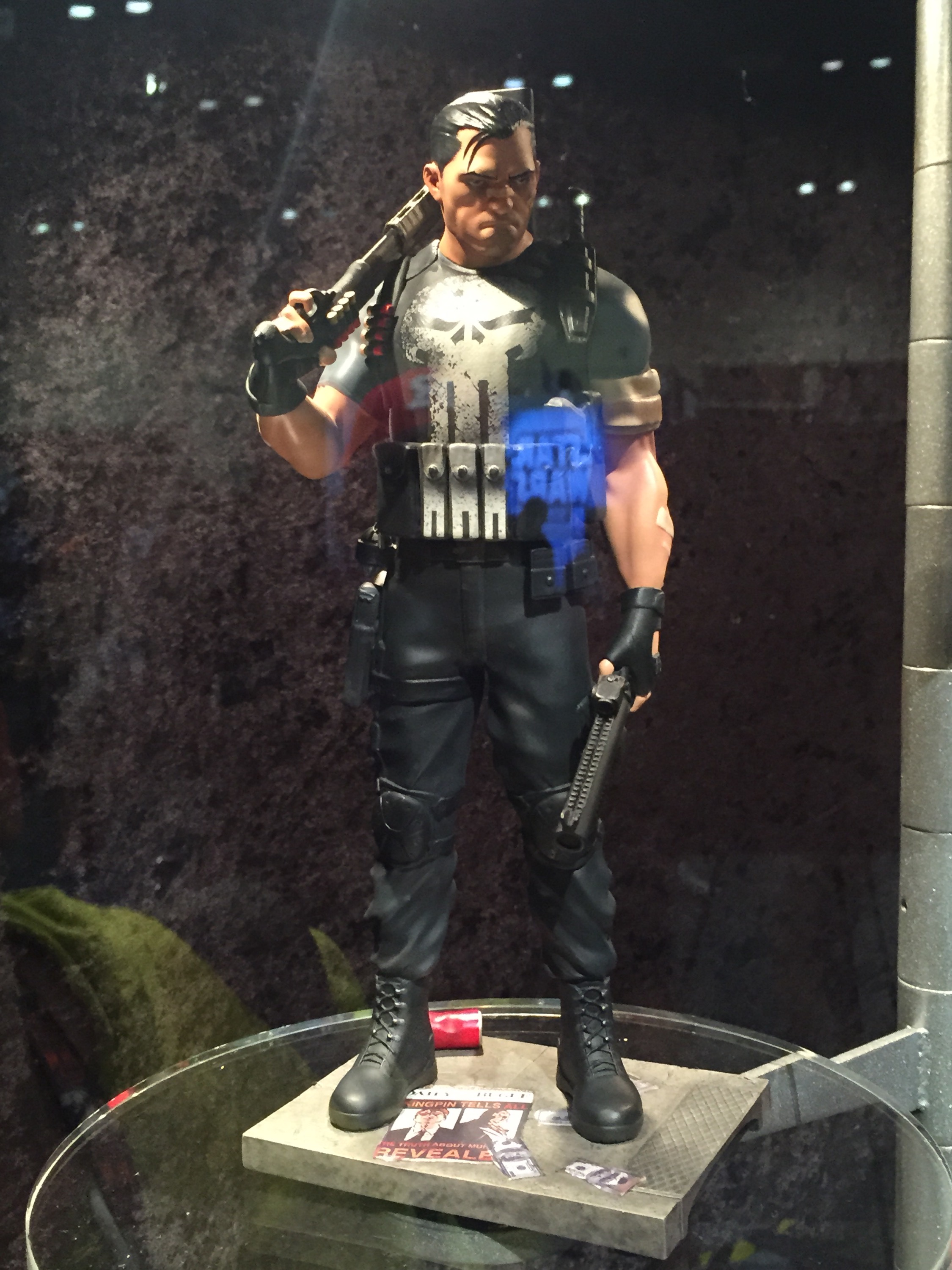 While Gentle Giant has previously shown off a Punisher resin statue, it was a lot bigger than the one on display today. I know a lot of fans were asking for this statue in 1/4, but it looks like it's going to to be 1/8 or nothing.
Overall, I was really pleased with the products that Gentle Giant displayed at Star Wars Celebration. The Skottie Young Marvel Animated statues line is going to be hugely expensive once more pieces are sold out, and I think a lot of folks who jump in late will be paying mega-prices for the early pieces.
Meanwhile, when the Marvel Premier Gallery catches on, I think that line may end up finding a niche collector base as well. These statues are a bit smaller than the traditional Bowen Designs line, but are also quite a bit cheaper. Black Widow sold out quickly, and I'm keeping an eye to see how Venom and Spider-Man fare.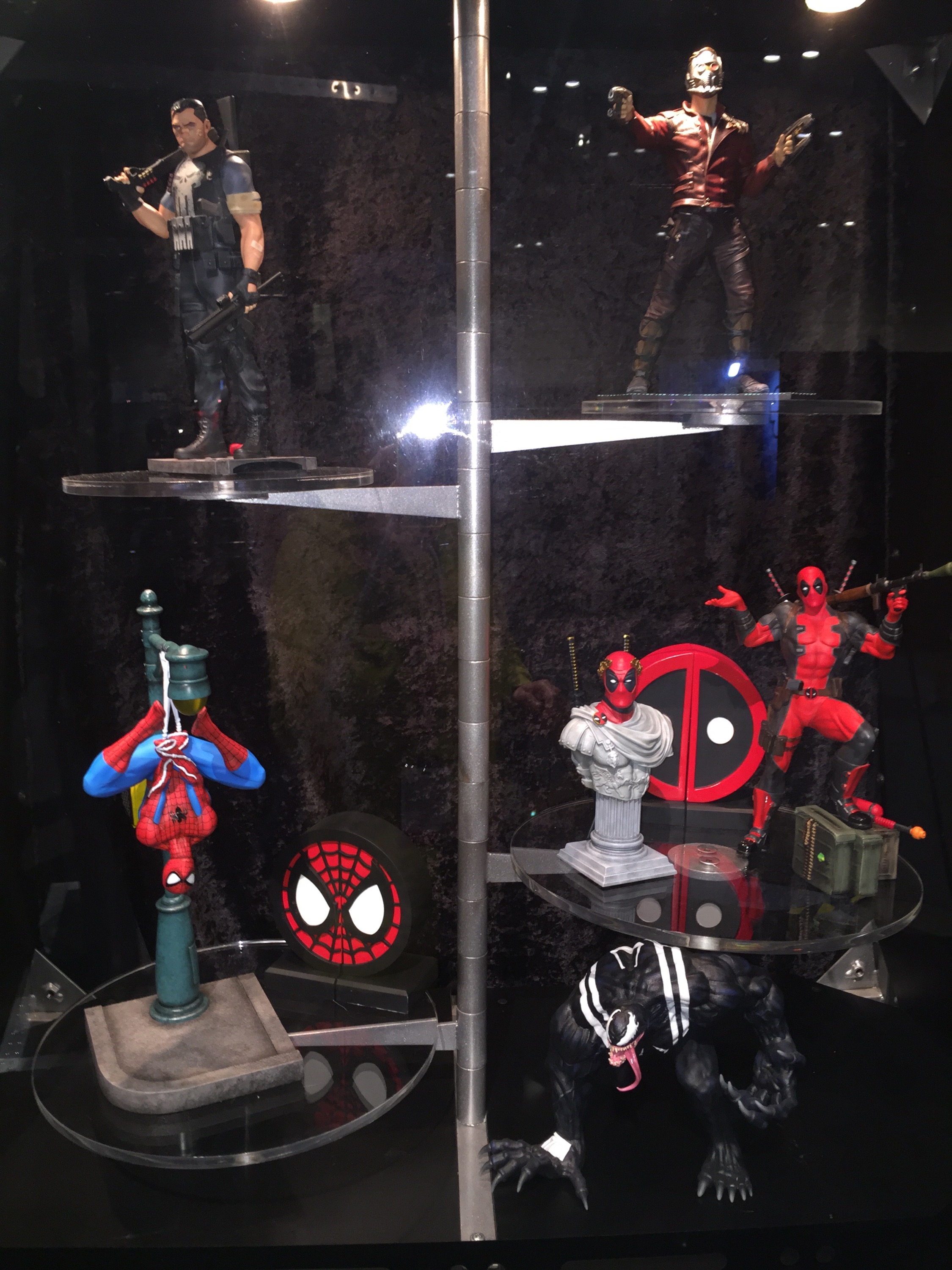 Gentle Giant Marvel Animated and Premier Gallery Statues are available online and also via some comic book and specialty stores. I would anticipate the three new pieces shown off today being put up for order within the next 1-2 months, so stay tubed to our Facebook and Twitter pages for alerts on when those go up for pre-order.
How do you like the newest trio of Marvel Gentle Giant statues, Marvel collectors? Will the Baby God, the Outlaw or the Vigilante be joining your collections later this year, or are you not impressed with GG's latest offerings?