Way back when I was a little tyke, the first Marvel figures that I ever owned were from the legendary Secret Wars line. Even though those figures are, uh… "not the best" by today's standards, they've got a special spot in my heart. Sadly, I don't have the space (or hundred dollars a pop) to collect all of Gentle Giant's Jumbo Secret Wars figures. But what I definitely can afford is the latest Gentle Giant brainchild: Secret Wars Micro Bobbles Figures are now up for order!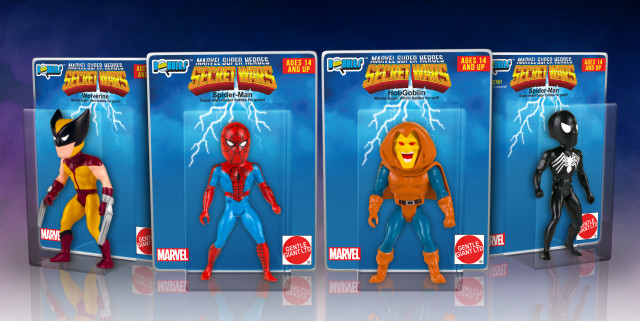 While my favorite surprise reveal by Gentle Giant Ltd. at San Diego Comic-Con 2015 last month was unquestionably the upcoming Skottie Young Marvel Babies Statues line, GG was just full of surprises at the event. And a surprise I doubt
anybody
saw coming was a whole lineup of these tiny, quasi-classic styled Secret Wars figures!
Basically, this line consists of shrunken-down versions of the vintage Mattel Secret Wars figures, but with a twist: a (license-dictated) oversized bobble head for each figure. I could personally live without the bobblehead aspect, but even so, these figures are just too cute (and cheap) to pass on.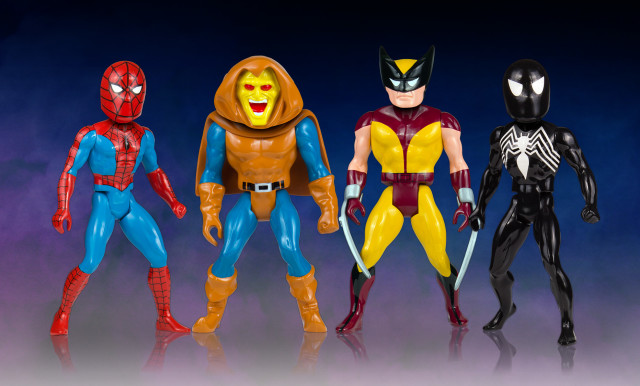 The Secret Wars Micro Bobbles Series 1 figures consist of:
Spider-Man
Black Costume Spider-Man
Wolverine
Hobgoblin
The inclusion of red-and-blue Spider-Man in this set is a bit of a surprise, as he hasn't even been solicited yet for the Jumbo Secret Wars 12″ line at all.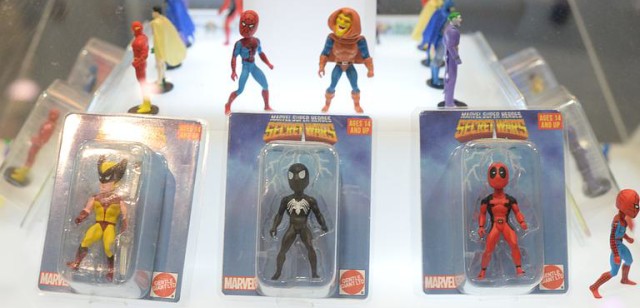 We know that there was also a Secret Wars Deadpool Micro Bobble figure on the way, as we saw him at SDCC 2015 packaged, but he's not in this series. I believe I heard he was going to be exclusive to Walgreens, so hopefully he's being saved for now for the purpose of headlining Series 2.
And for those wondering just how small these little guys are, well… you literally safely nestle them in the palm of your hand. Awwwwwww! The fact that Gentle Giant was still able to incorporate the hand and leg articulation into these bobble figures at this tiny scale is just the best.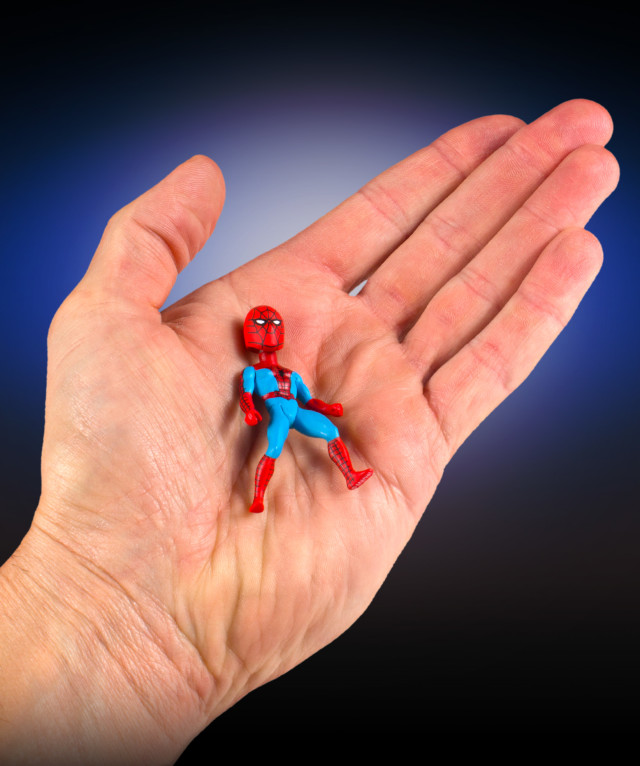 The fact that these figures come on cardbacks that capture the style of the vintage 1980's Secret Wars toys just may be the coolest things about the entire line. I love seeing the retro Secret Wars logo with lightning in the background! And the classic comic strips on the back of the cards? Pure gold!
The figures come individually packaged, so if you buy the set of four for the wallet-breaking cost of about twelve dollars and don't want some of the figures, you can individually sell off your packaged extras.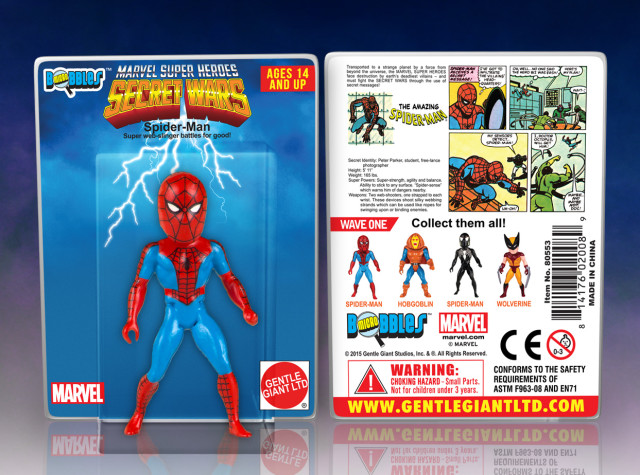 The Gentle Giant Secret Wars Micro Bobbles Series 1 figures are now available for order via BBTS, and should be available via other e-trailers this week. The figures are scheduled to ship out in Q2 2016. No Series 2 is currently scheduled for the line, but seeing as how small–and cheap–these figures are, I wouldn't be at all surprised to see a set with Daredevil, Magneto, Iron Man and Captain America arrive in mid-2016.
What do you think of Gentle Giant's latest utilization of the classic Secret Wars designs, collectors? Are you interested in collecting any (or all!) of these itty-bitty throwbacks to the vintage Secret Wars days? If so, what characters would you be most interested in seeing in this scale?