It's always tough to drum up enthusiasm to write an article that most people aren't going to read about a figure that most readers aren't going to be interested in buying. Luckily, it helps when the figure in question happens to be one of your absolute favorite characters in the whole Marvel Universe! Coming to stores in July 2014, it's the biggest Rocket Raccoon action figure scheduled for release–the mighty 8″ Big Blastin' Rocket Raccoon Guardians of the Galaxy electronic figure!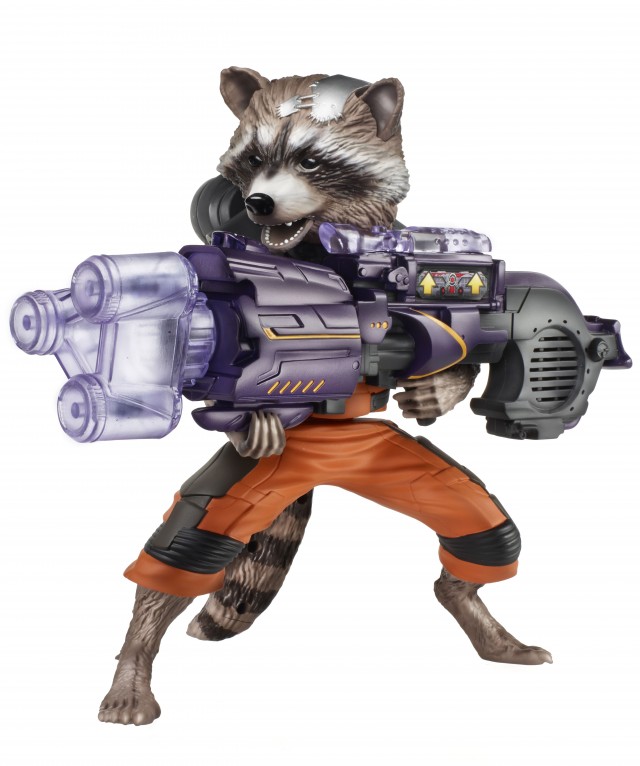 At this point, everybody knows that I have a thing for Rocket Raccoon. Evidently, Hasbro does too, as in the press releasing they're calling Rocket Raccoon "the breakout character of Marvel's 2014 film Marvel's Guardians of the Galaxy"!
How Hasbro can already know that Rocket Raccoon becomes a breakout hit and not the next Jar Jar in a movie that's almost half a year away from hitting theaters is anybody's guess, but clearly Hasbro has enough faith in Rocket Raccoon that they've crafted their biggest-ticket figure in the whole Guardians of the Galaxy movie line in his likeness.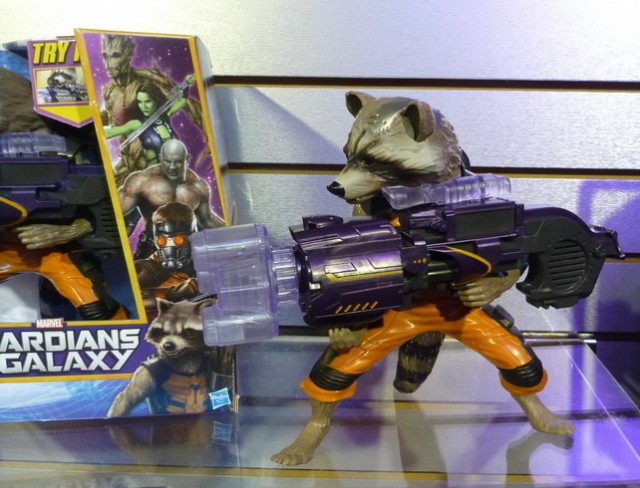 The "Big Blastin' Rocket Raccoon" action figure falls into the realm of the toys that I would say are "good", but not quite "great"–especially for your average action figure collector. This isn't a super-articulated Marvel Legends figure or anything even close to that–it's an electronic Rocket Raccoon toy that's full of electronic features like voice, sounds, movements, and a light-up spinning gun.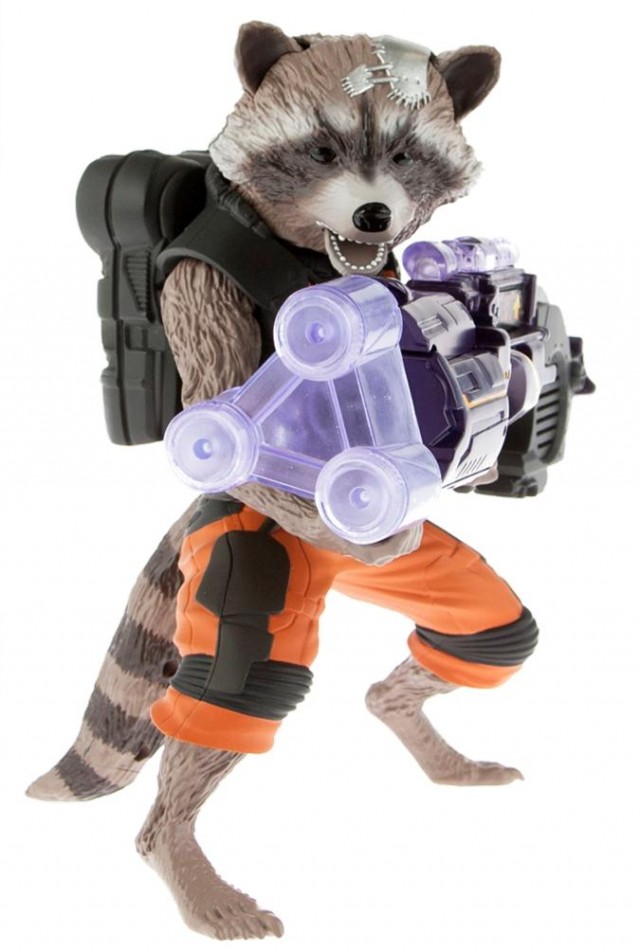 It's actually super-cute as a toy and millions of kids (and me) are going to love this figure, but with its low-end paint deco and lack of articulation, Big Blasting Rocket Raccoon will leave most collectors cold. I think this is actually quite a nice toy for this type of release, but I am admittedly biased towards all things Rocket Raccoon.
While many collectors will likely shun this Guardians of the Galaxy Big Blastin' Rocket Raccoon figure, I have no doubt that Hot Toys is hard at worst on a sixth scale Rocket Raccoon to appease high-end collectors everywhere. Even so, this 8″ Rocket Raccoon will still stand supreme as the largest Rocket Raccoon figure ever, as a sixth-scale Rocket will have to be under 8″ tall.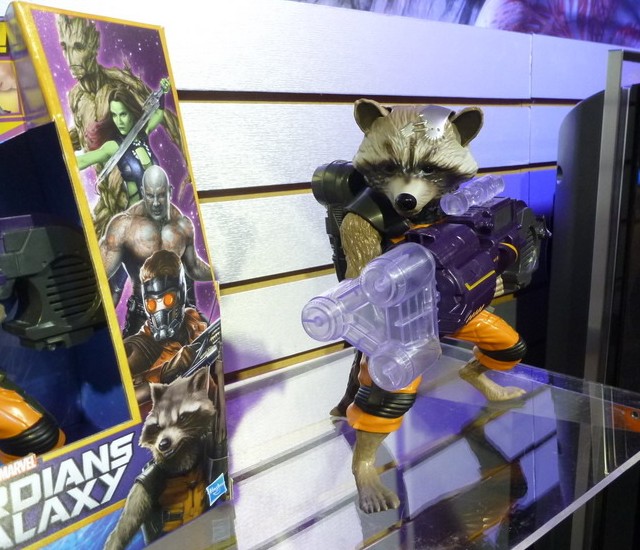 The Marvel Guardians of the Galaxy Big Blastin' Rocket Raccoon electronic action figure is scheduled to be released in July 2014 at a price-point of $39.99. Even being the Rocket Raccoon groupie that I am, I think I'll wait and grab this Rocket Raccoon toy at a healthy discount in the months surrounding the release of Guardians of the Galaxy. Unless Rocket Raccoon is the biggest smash hit ever, I don't see this toy selling out before it hits 30%-40% off in stores.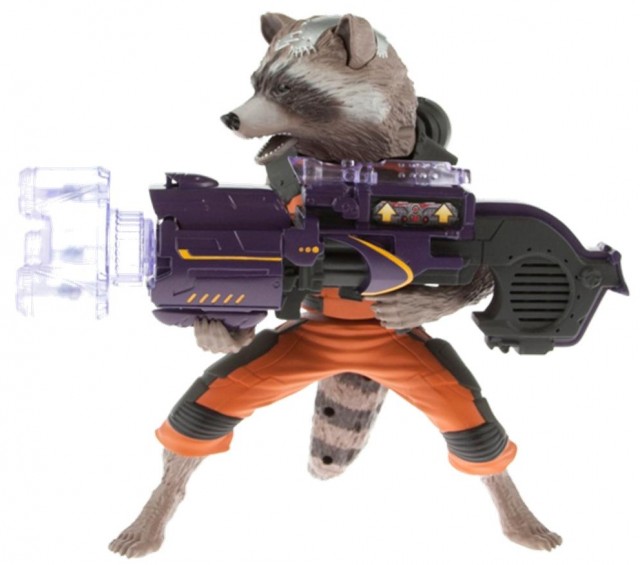 What are your thoughts on the biggest Rocket Raccoon action figure ever, Marvel collectors? Anyone planning to pick up this large and in-charge Rocket Raccoon toy, or is this one too much of a "toy" for your tastes?