While their awe-inspiring sixth scale Giant-Man diorama was plainly available to be photographed for the world to see yesterday during the setup for ACGHK 2016, there was one item Hot Toys was literally hiding until the start of the show! He was obscured via being covered with a mystic sheet of cloth yesterday, but no longer: the Hot Toys Doctor Strange sixth scale figure has now been revealed!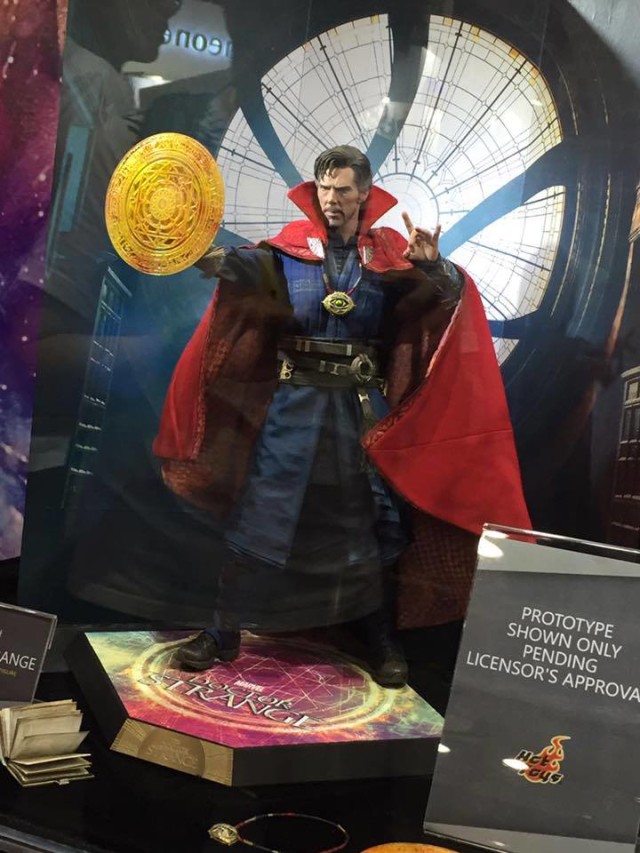 As glorious as that immensely huge Hot Toys Giant-Man figure we got to see yesterday was, that was sadly only a display piece (unless HT is planning to throw us a $2,000+ curveball, anyway). There weren't any general release new reveals in that diorama at all.
But Ani-Con & Gaming Convention Hong Kong 2016 isn't a total wash for Marvel collectors who actually want to buy things and not just see them, because the movie Doctor Strange Hot Toys figure has now been officially revealed at the event!
I fully expected to see Doctor Strange unveiled at SDCC 2016 last week, as Marvel movies are bigger in the United States than anywhere else in the world, but Hot Toys surprised everyone by holding off on this figure until the 2016 ACGHK.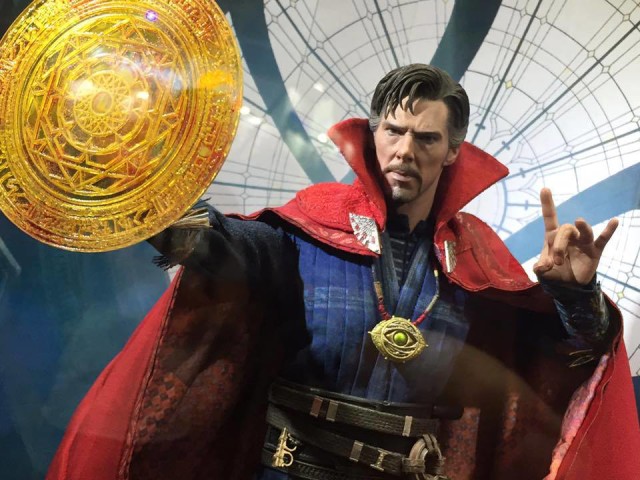 Though I'm famous for nitpicking, I've got little to complain about with this fantastic Hot Toys Doctor Strange 12″ figure. From the outright excellent Benedict Cumberbatch portrait head sculpt to the finely-tailed clothes, this is one outstanding Movie Masterpiece Series figure!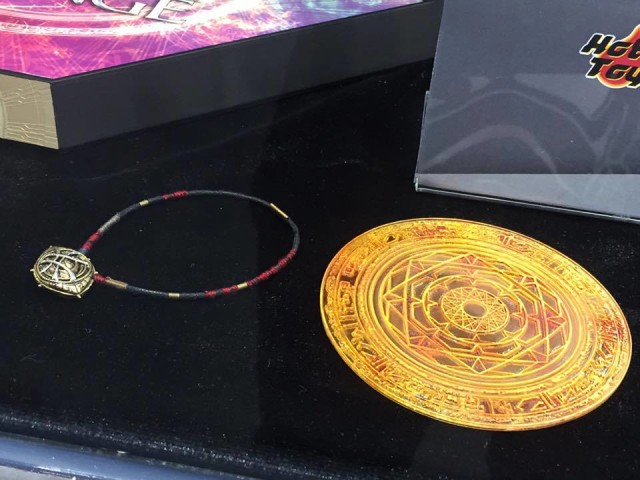 Even the translucent plastic used for the rune effects pieces has a really cool shimmery effects to it that makes it feel all mystical–great stuff! In my opinion, this just may be the best new figure that Hot Toys has developed all year if it turns out as nice as this highly impressive prototype.
While he wasn't displayed with a
ton
of accessories, we did get to see that the Hot Toys Dr. Strange figure will include a Book of Vishanti, the Eye of Agamotto necklace, super-cool rune spells effects pieces, and an astral plane-decorated display base that is
really
eye-grabbing. I'd expect some interchangeable hands to be included as well, though those were not on display at ACGHK.
Seriously, though–the tiny Book of Vishanti accessory actually has individually-illustrated pages that fans can flip through! Who else besides Hot Toys would give us this level of detail and care? It's figures like this Stephen Strange that remind me why I drop more money on Hot Toys than any other collectibles company in the world. Good work, guys!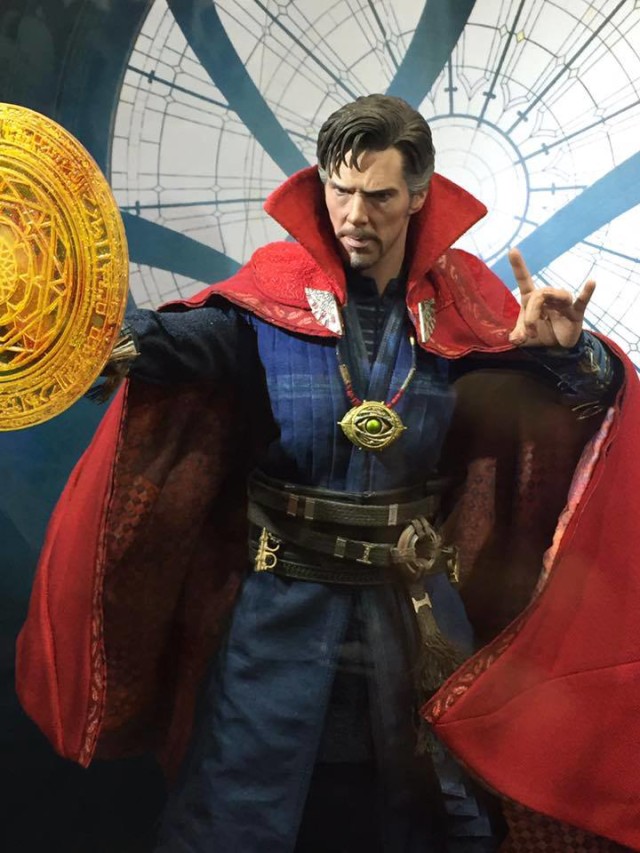 There hasn't been any indication that Hot Toys is planning to produce more Doctor Strange movie characters in the Movie Masterpiece Series line beyond Doctor Strange himself, and unless the movie turns out to be a mega-hit of mammoth proportions, I wouldn't expect them to do so. Sorry Karl Mordo fans!
Has Hot Toys hit the mystical bullseye with their first-ever Dr. Strange figure, Marvel collectors? Is this a sure-fire pre-order for you, or are you waiting to see how the Doctor Strange movie turns out before deciding on this one?