With San Diego Comic-Con 2016 having been last week and two new Iron Man sixth scale figures having been put up for order just yesterday, you might think that Hot Toys would have already played all of their cards for the time being. But ACGHK 2016 is occurring in Hong Kong this weekend, and Hot Toys has a giant-sized surprise on-hand for collectors: a humongous Hot Toys Giant-Man sixth scale figure is on display on the show–and man, "giant" is not hyperbole in this case…!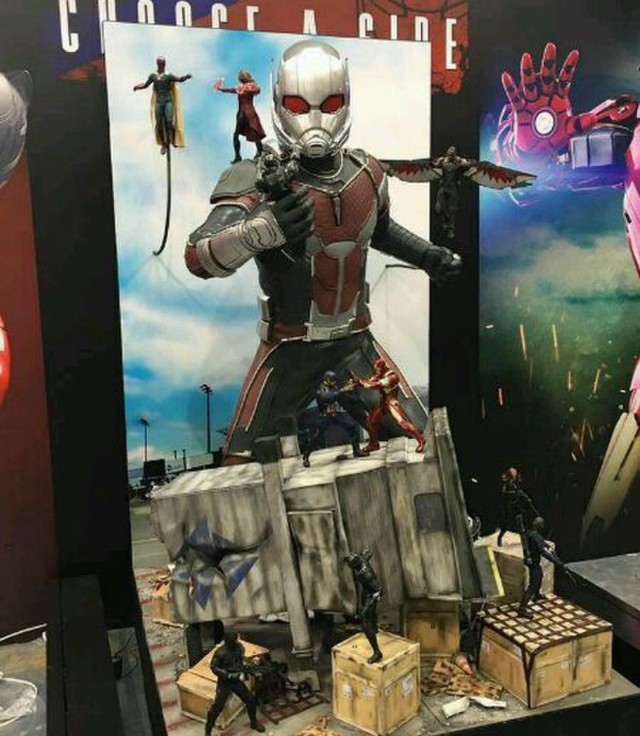 From the very first minute that it leaked (via a LEGO set–Ha!) that Giant-Man would be appearing in Captain America: Civil War, I've been anticipating that a Hot Toys Giant-Man sixth scale figure would be released that would be about the size of a regular quarter-scale figure (or maybe a little bit bigger).
So when rumors began swirling last week that Hot Toys would have a Giant-Man on display at Ani-Con & Game Convention Hong Kong 2016, my heart fluttered and I counted down the days until the start of ACGHK.
Well, the displays are being set up for ACGHK 2016 right now and the first photos of the rumored Giant-Man Hot Toys have hit the net, but this Giant-Man is a little, uh, more "giant" than I had imagined…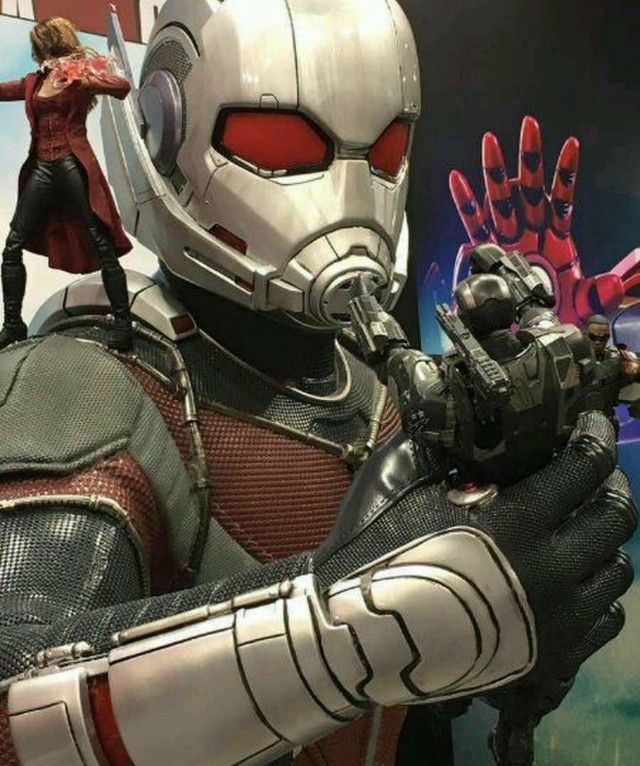 Yes, that is actually a 13″ Hot Toys War Machine sixth scale figure in Giant-Man's hand. That's how humongous the Giant-Man figure on display at Ani-Con 2016 is.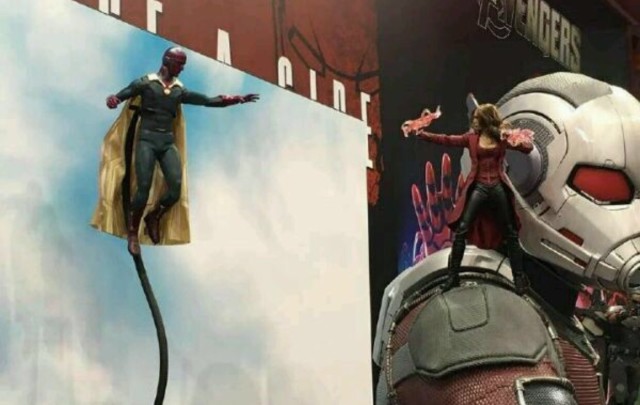 I haven't heard any measurements yet for this figure, but it's clear that this Giant-Man is probably about five feet tall… or even bigger! Scarlet Witch can even stand comfortably spreading her legs atop Giant-Man's shoulder! (That didn't sound right.)
This Hot Toys Giant-Man sixth scale figure is absolutely gorgeous and phenomenally-done… but it's just too big. Not just for my collection, mind you, but too big for mass production at all.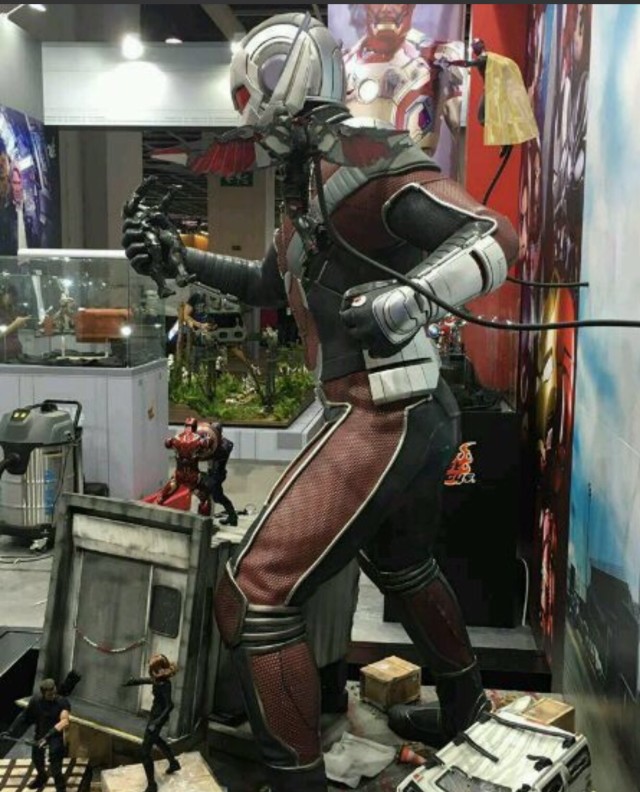 Hot Toys has made many behemoth display pieces for events and shows over the years (including an incredible sixth scale Millennium Falcon and TIE Fighters), but those items are just that: display pieces. Hot Toys has no intention of ever actually producing any of those vehicles, and I'm near-certain that there's no chance of this Giant-Man ever seeing production either.
This figure would cost well over $1,000, if not well over $2,000, to produce. It's just not going to happen.
Now, would I buy an 18″ or 24″ Hot Toys Giant-Man figure? Absolutely. But if there were any Giant-Man figure of that size in the works right now, I suspect this monster of a figure wouldn't be getting the spotlight at the 2016 ACGHK. Alas, we may have to accept that a Hot Toys 1/6 Giant-Man is simply an impossibility (at least, for now).
I'll be adding photos and coverage of the new products revealed at ACGHK 2016 as the event continues–including the much-anticipated Hot Toys Doctor Strange sixth scale figure–so stay tuned to the Marvel Toy News Twitter and Facebook Pages for more news this week and weekend! And thanks to Hot Toys Mad Man on Facebook for the photos!
What do you think of the Giant-Man Hot Toys figure being displayed at ACGHK, Marvel collectors? Would you ever want an action figure (if you can still call it that) this big in your collection, and if so, how much would you be willing to pay for it? If you'd want a somewhat smaller Giant-Man Movie Masterpiece Series figure in your collection, what size do you think would be ideal?