Wolverine is dead, to begin with. There is no doubt whatever about that. Whether killed via being suffocated in liquid adamantium or impaled on a tree by a clone of his own younger self, Wolverine is dead. Even so, Logan remains among the most popular characters in the Marvel pantheon, with plenty of new collectibles coming our way in the coming months. Mezco and Hasbro both have classic Wolverine 6″ figures arriving this fall, and now Iron Studios is falling on the high-end front with two new statues: Iron Studios Wolverine and Weapon X statues are now up for order!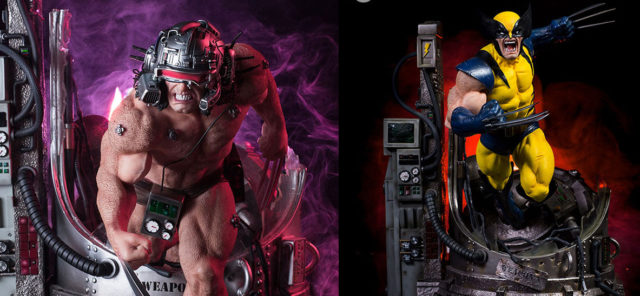 While many collectors are running out of space (and money) with the increasing cost and number of high-end items being released in recent years, companies are coming out with more 1/4 Marvel statues this year than any prior year in collecting history.
And with that in mind, I barely raised an eyebrow today when I saw that Iron Studios had launched not one, but two large-scale 1:4 Wolverine statues today: a Tiger Stripe Wolverine (I won't call it the Jim Lee era costume anymore–sorry, Rob Liefeld) and a Weapon X Wolverine.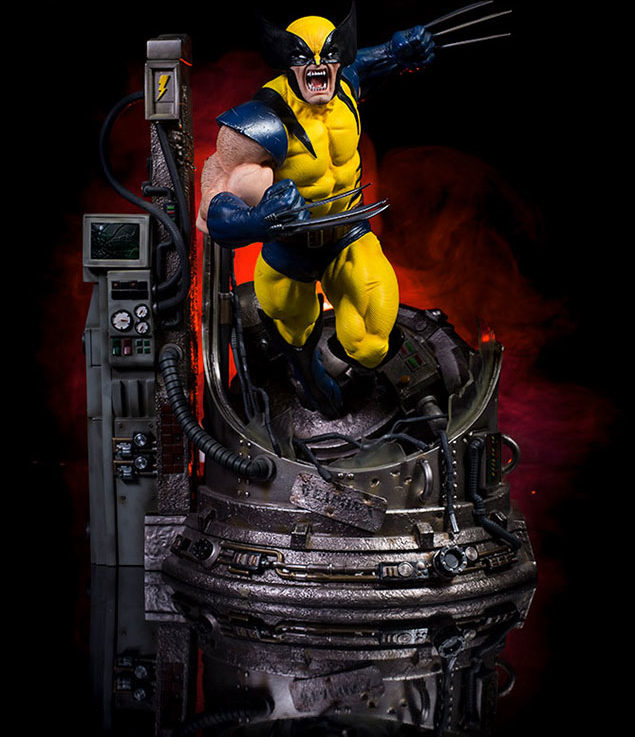 I imagine that the rush to launch both these statues in one day is to beat competitors to the punch, with a Sideshow Wolverine Premium Format Figure and an XM Studios Weapon X statue expected to go up for order before the end of the year.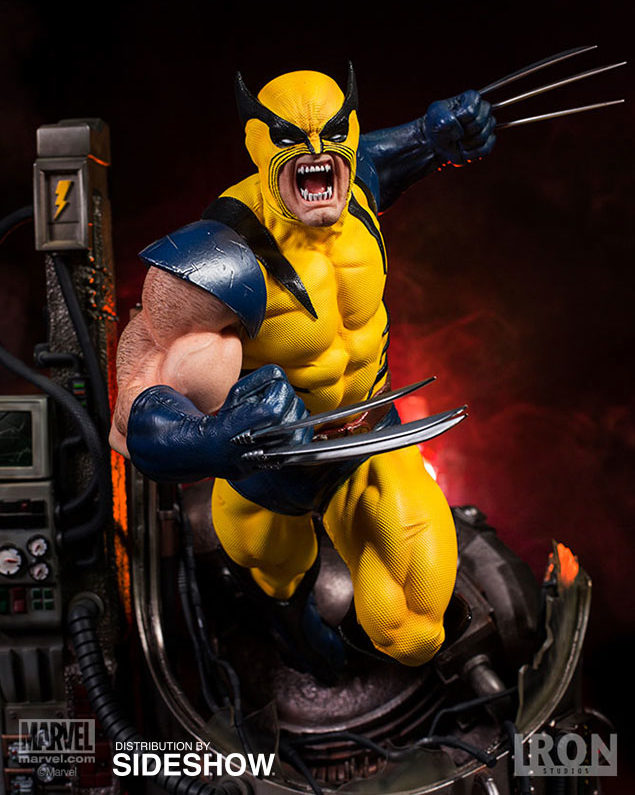 Sideshow Collectibles only had an early unpainted prototype of their new Wolverine PF on display at SDCC, so it's a bit difficult to compare theirs with Iron Studios.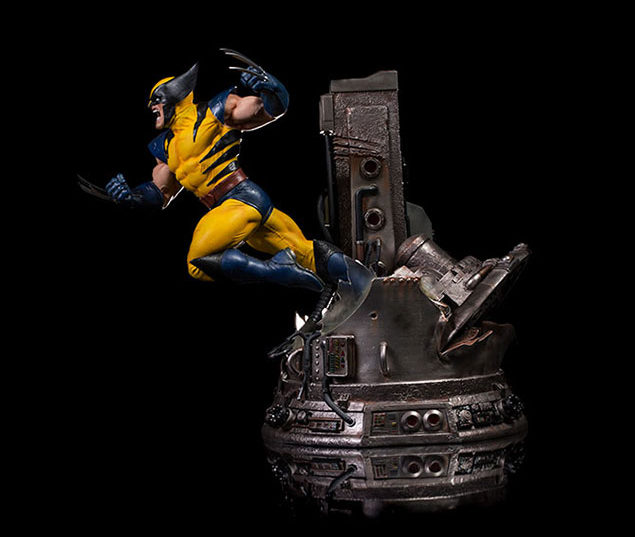 I really like the metal claws and dynamic leaping pose on Iron Studios' Yellow Wolverine figure, personally, although I'm hoping Sideshow will price their Premium Format Wolverine about $50-$100 lower.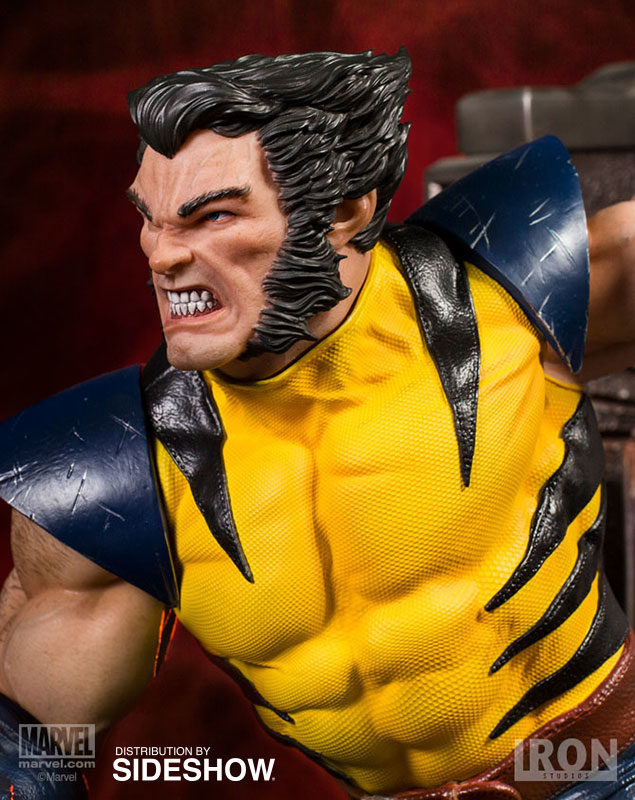 I also definitely appreciate that Iron Studios is making this an "all-in-one" statue with three interchangeable heads so that you can create unmasked Wolverine with a Logan head, First Appearance Wolverine, or regular masked Wolverine. All three heads look superb, and help justify the high $599.99 price on this piece to some extent.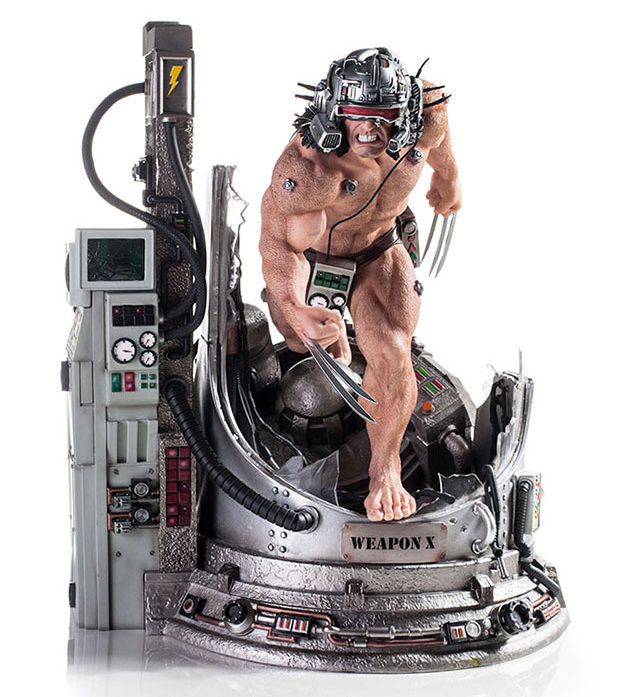 Meanwhile, the Weapon X Iron Studios statue looks to be a cheaper, more easily available version of what XM Studios has lined up to launch in the near future.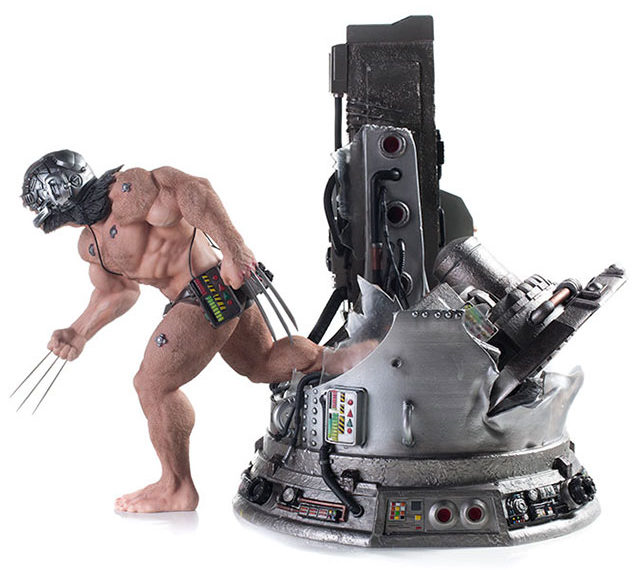 I don't think
anybody
will question that the XM Studios Weapon X statue is more detailed and fancier than the very nice one Iron Studios has cooked up, but as XM statues tend to be exceedingly difficult and expensive to get in the United States, I think Iron Studios is going to do pretty well with the sales of their own version of Weapon X Wolverine, which looks like the comic book panels of this moment have literally been brought to life in statue form.
Like their Wolverine, the Iron Studios Weapon X Legacy Replica will stand about 18″ tall and feature die-cast metal claws–and a $600 MSRP. That's a hefty price to be sure, so it'll be interesting to see how quickly this limited edition piece sells through.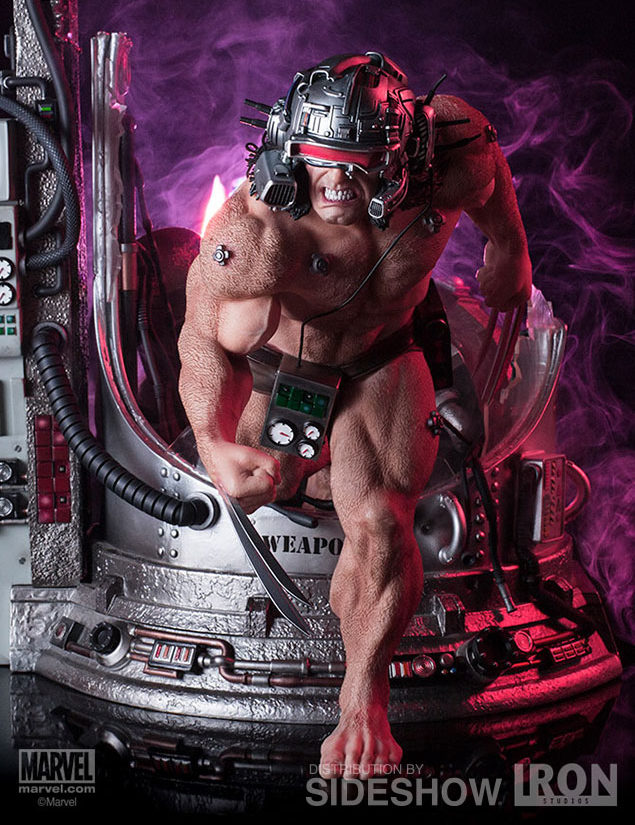 The Weapon X and Wolverine Iron Studios statues are now up for order via Sideshow Collectibles, the official distributor for their statues in the United States. Both are scheduled to ship out in Q1 2018 (January-March), which is a lightning-fast turnaround time for quarter-scale statues these days.
How do you think these new Wolverine and Weapon X statues compare to their competitors' counterparts, Marvel collectors? Are you interested in picking up either of these pieces, and if not, is it because of the price-tags or a different reason?