Still over five months from the release of Spider-Man: Homecoming in theaters, the merch hype for the movie continues to build! Hasbro announced their non-Legends 6″ Spider-Man Homecoming figures last week, and Bandai Tamashii Nations confirmed they had a license for figures from the movie as well today. And so as not to be left in the dust, Medicom has also made a reveal of their own: the Medicom MAFEX Spider-Man Homecoming figure!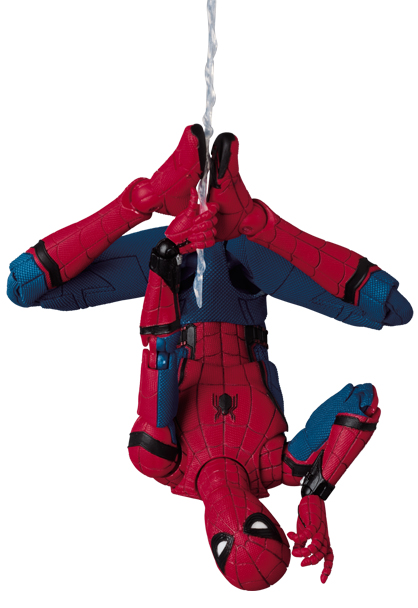 Traditionally, I haven't been the biggest fan of the Medicom MAFEX ("Miracle Action Figure EX", for those wondering) line. The joints on MAFEX figures have typically looked a little too funky for my tastes.
But all that's begun to change in the past year, as some of the fantastic MAFEX Star Wars figures have been really winning me over to Medicom's side. And what do you know–their Spider-Man Homecoming movie figure is looking pretty stellar too…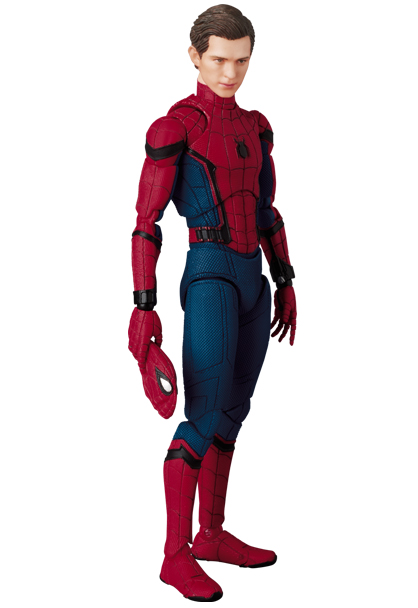 While the aesthetic of the joints is still slightly weird, I think they blend in reasonably well in this case. And looking at the extreme range of flexibility that this Spidey is going to have, I think I can deal with some slightly unsightly joints as the trade-off!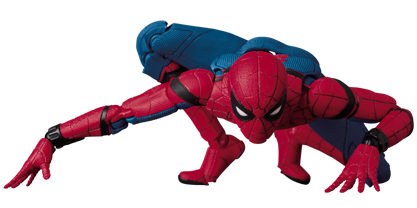 The poses that can be achieved with this Spider-Man movie figure are downright awesome and are going to be a ton of fun to recreate.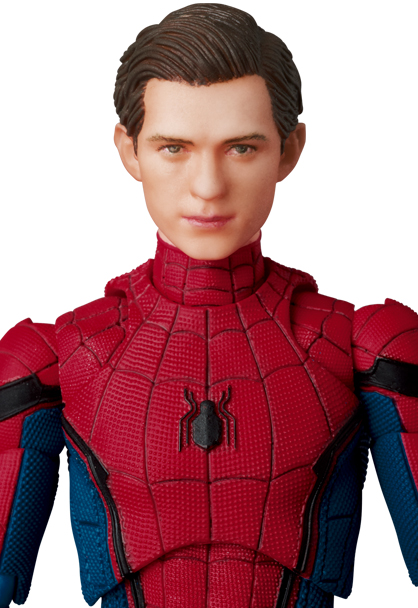 And hey, look: it's the very first unmasked Tom Holland head sculpt ever! While it's not at the Hot Toys level (nor should it be expected to be), the Tom Holland portrait looks pretty excellent here for a 6″ figure head. I'd be very surprised if Hasbro does a head that's any better (if they make one at all).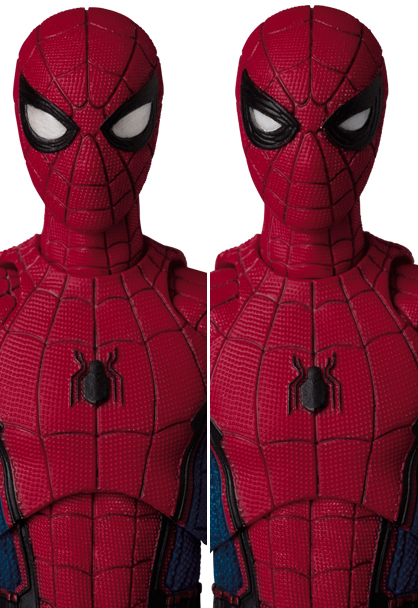 Along with the Tom Holland head, MAFEX Homecoming Spider-Man will include two masked heads, a "removed" mask to hold, interchangeable hands, a web-shooting effects piece and a dynamic figure stand. Quite a bit more in the accessories department than we typically get with our domestic Spidey figures.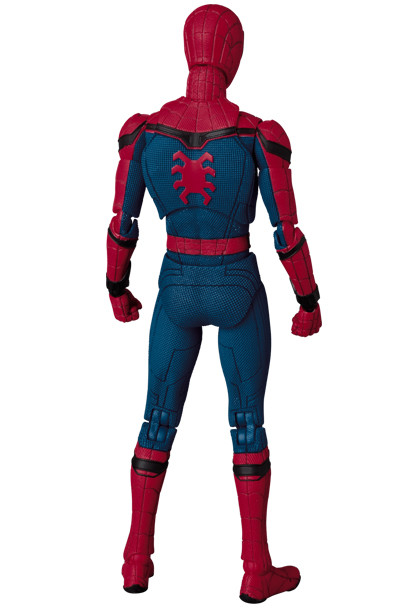 One advantage that the Spider-Man Homecoming MAFEX figure definitely won't have over the domestic Hasbro Marvel Legends or Diamond Select Toys Marvel Select figures is the price-tag.
MAFEX is an import line, and a pricey one at that–the figure will retail for 6,800 Japanese yen (around $60 U.S.). That's likely to be about the same or even more than the Bandai S.H. Figuarts Spider-Man figure, so personally, I'll be waiting to see that version before making any buying decisions as far as import figures go.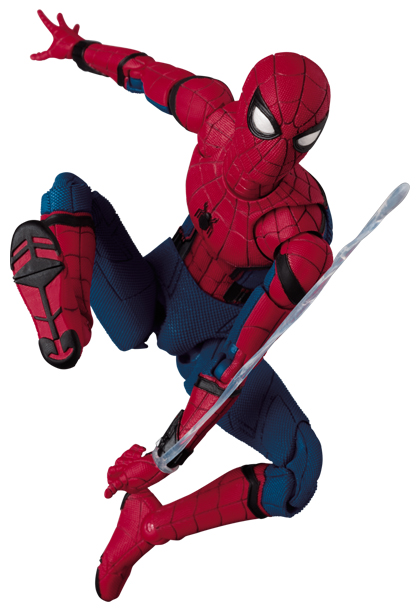 The Medicom Spider-Man Homecoming MAFEX action figure should be up for pre-order in the next few days, and is scheduled to be released in October 2017. Medicom doesn't have a domestic license for Marvel figures, so you'll have to either import yourself or purchase from an importer like BBTS if you want this one.
What are your thoughts on the first high-end 6″ Spider-Man: Homecoming movie figure to be revealed, Marvel collectors? Are you in for this action figure, or biding your time to see what the competition produces?