The news tends to flow freely and early when it comes to the Marvel Legends 6″ figures, but not all Hasbro Marvel lines–particularly the ones that aren't collector-targeted–are quite so lucky. As such, occasionally new Hasbro Marvel toys will hit retail stores with nary a headline or preview to be found. Such is the case with a new line of 6″ Avengers figures that are popping up in stores right now, and which seem to be a sales hit thus far…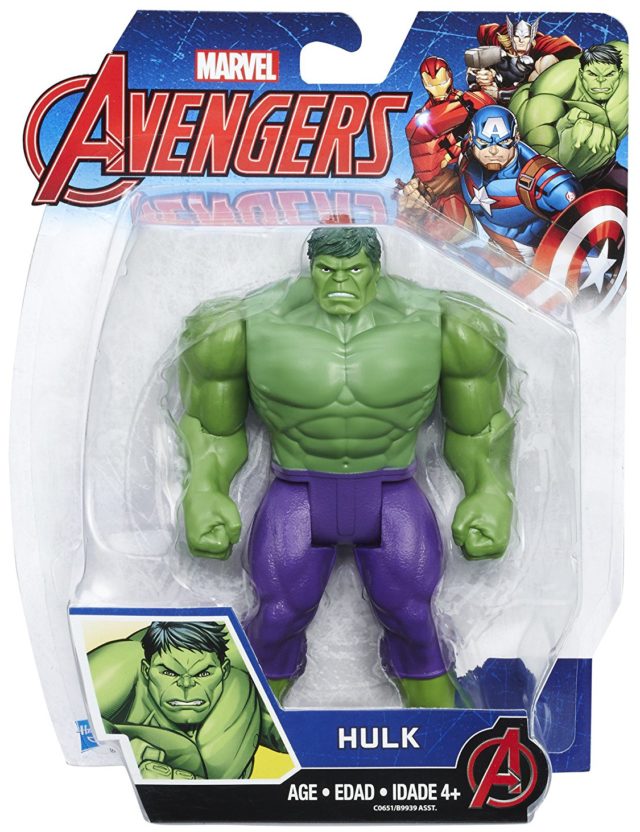 A week or two back, I started getting messages from readers about a new line of Avengers six inch figures popping up at Target stores. As it's my goal to cover as wide of a range of Marvel toys as possible on this site, I've been searching nonstop for the past week to find these new kid-oriented toys at retail.
But to my legit surprise, this new line of 6″ Avengers action figures is selling so solidly that I've only been able to find half the figures after searching within a 50 mile radius for a week!
Let's take a look…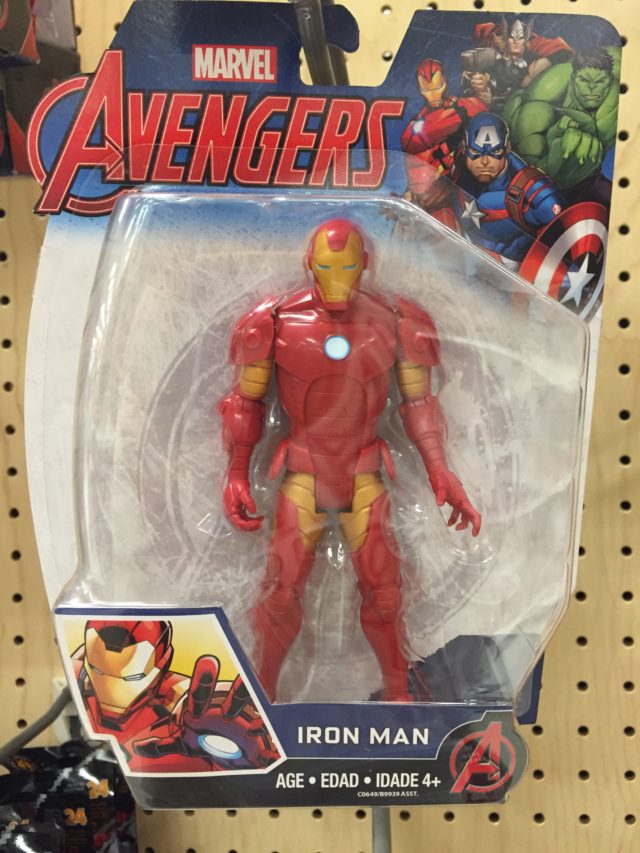 The new Avengers toy line currently consists of four basic figures and two deluxe figures. This series is in the same size, style and price range as the animated Guardians of the Galaxy 6″ figures that turned up unexpectedly last year.
The four basic figures feature a mighty seven points of articulation (yay for elbow joints!) and are Captain America, Iron Man, Hulk and Black Widow. It's worth noting that Thor appears on the packaging but not yet in the line.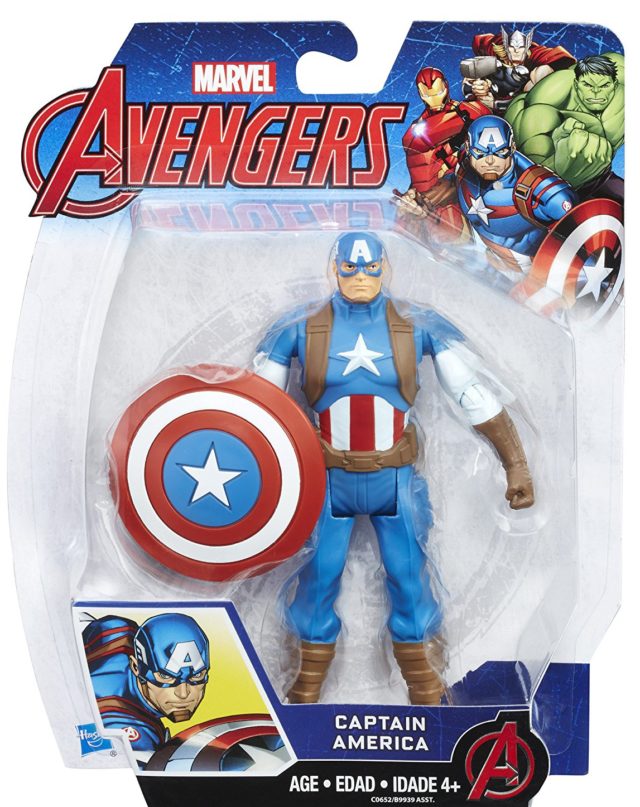 The basic figures, priced at $7.99 each, seem to be selling very well. So well, in fact, that I have yet to find the single-carded Hulk and Captain America at any of the many stores that I've travelled to in the past week.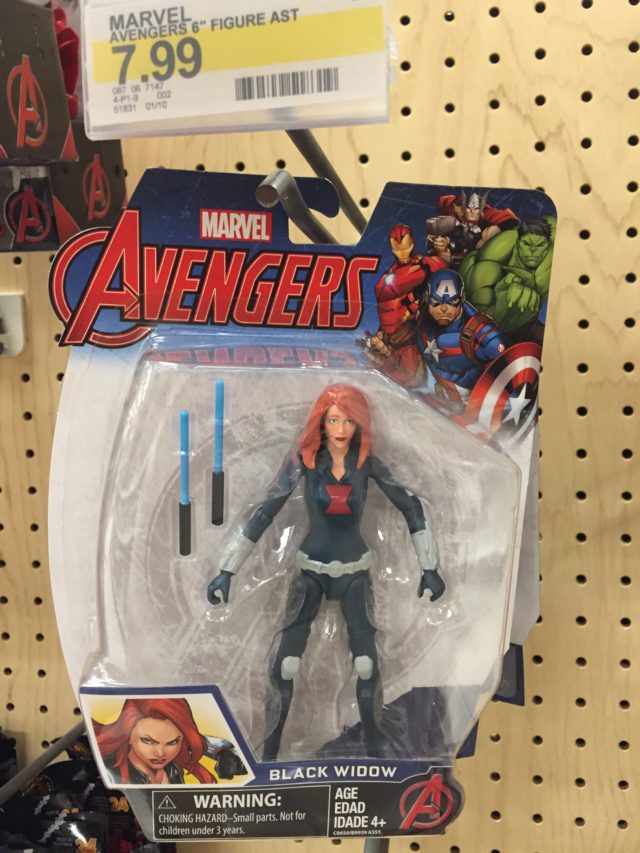 I've found at least one Black Widow at almost every story I've been hunting at, which seems to give evidence that the age-old belief that kids don't want figures of girls (at least, not until they've got the male superheroes from a new line) could be true.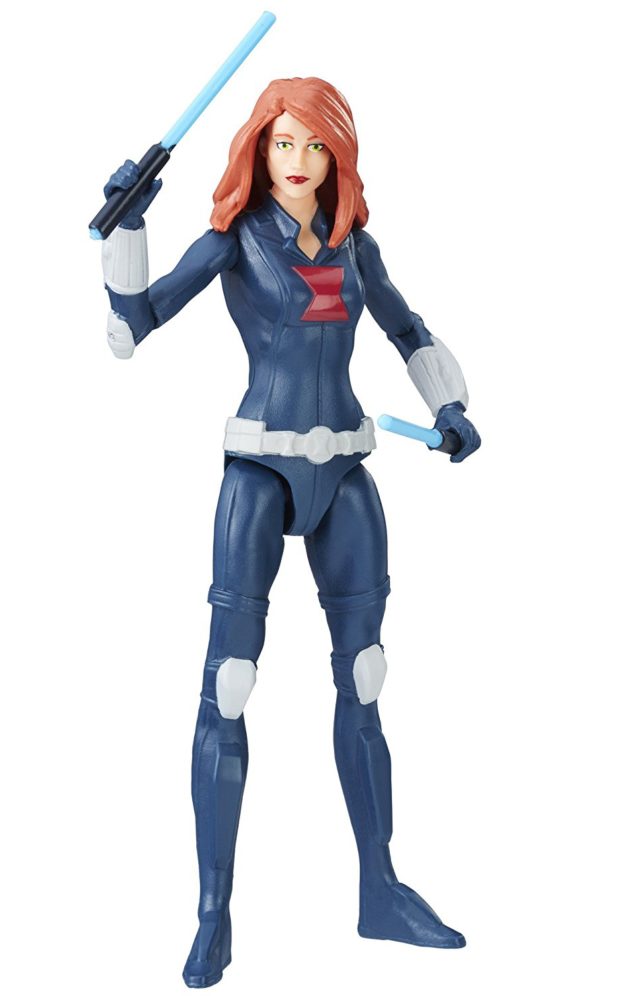 Black Widow and Cap are the only basic figures to include accessories so far: Natasha has her two batons and Captain America has his classic round shield (of course).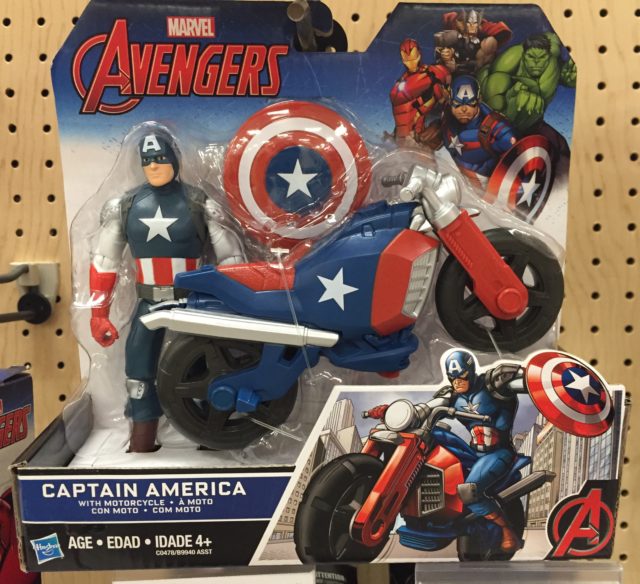 Meanwhile, there are two deluxe figures now shipping as well: Captain America with motorcycle and Iron Man with extra armor. Both figures are different from their basic releases in more than just the accessories department.
The Iron Man in this series is the first Hasbro representation of the All-New All-Different Iron Man armor from last year's Marvel initiative. Could we be seeing a Marvel Legends version of this armor soon…?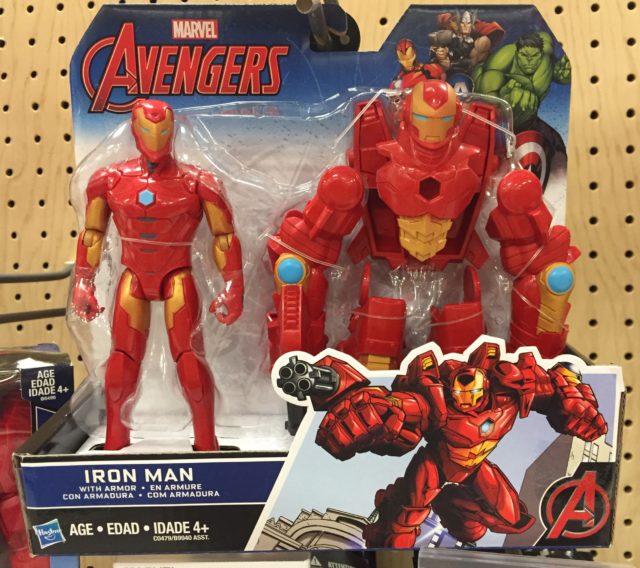 The 2017 Hasbro Marvel Avengers 6″ figure assortment is now hitting brick and mortar retail stores across the United States. If you like this kind of low-priced, well-done toys, you should be able to check these out at your local stores (although you may have to hunt around a bit for the more popular characters).
What do you think about this line of kid-centric Avengers action figures, Marvel collectors? Is there anything in this line you'd be interested in adding to your own collection, or do you consider this line to be strictly for the kiddies?