I thought it was safe to go out to lunch for an hour today, secure in the assumption that there probably wouldn't be any important Marvel toy news while I was out in the middle of the day. But you know what they say about "assumptions", and that proved true again today! This afternoon, Hasbro dropped a bombshell by revealing not only the eighth and final figure in the 2016 Marvel Legends X-Men Series–Wolverine–but they also officially confirmed the long-rumored build-a-figure: Juggernaut!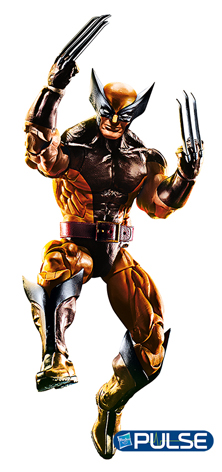 It's not exactly updated frequently, but every so often Hasbro will post a gold nugget of information on their official Hasbro Pulse news site. In fact,
that's where Deadpool, the very first figure from the X-Men Legends 2016 Series
, was revealed way back before Valentine's Day. There haven't been any fresh mentions of Marvel Legends on the Hasbro Pulse in months–but that streak ended this afternoon, when Hasbro finally confirmed the
last
figures in the Marvel Legends X-Men Wave!
The name "Wolverine" has turned up on leaked lists of this wave, and while I wasn't altogether certain that the figure was real at all–seeing as how we haven't had an eight-figure Marvel Legends 6″ figures wave in years and Wolverine wasn't even mentioned at Toy Fair–but it turns out that this new 6″ Brown Costume Wolverine Marvel Legends action figure is as real as it gets!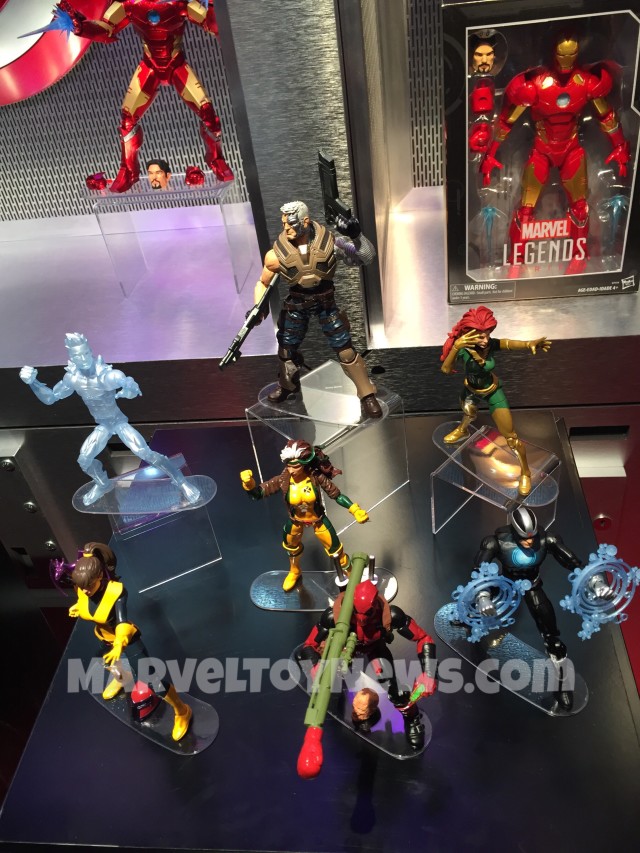 The complete wave of Hasbro 6″ Marvel Legends X-Men figures is now confirmed to be:
Wolverine
Kitty Pryde
Phoenix
Rogue (Jim Lee)
Havok
Deadpool
Iceman
Cable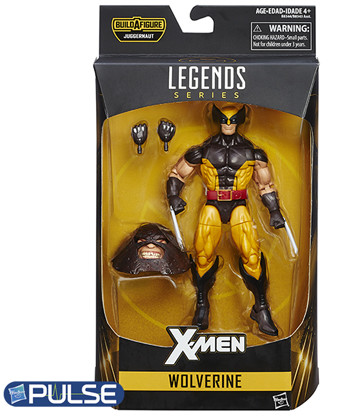 And not only is Wolverine packing a pair of interchangeable hands with his claws retracted, but he's also got a severed head with him! Oh wait, no–that's actually the head of the Juggernaut, bit–uh… bub!
That's right, as has also been hotly rumored, we're getting a Marvel Legends Juggernaut Build-A-Figure as the X-Men BAF! While I'll have to see images of the final figure to see if it can match the high standards of the beloved Toybiz Juggernaut Marvel Legends figures, Juggernaut is a character who hasn't been done in this scale in many years and a surefire headliner for the wave!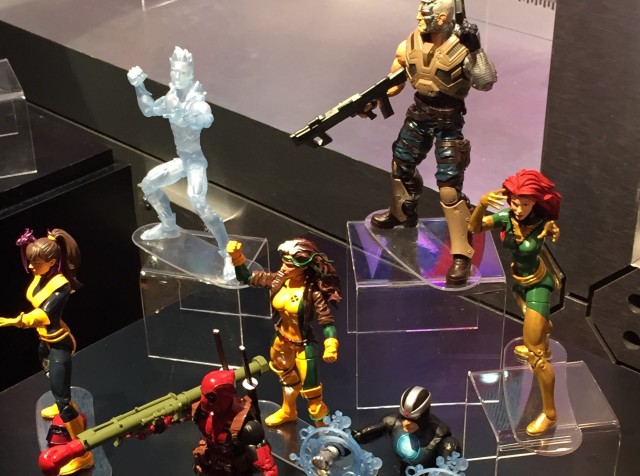 The Marvel Legends X-Men Juggernaut Build-A-Figure Series is expected to go up or sale online on June 1st 2016, and is also expected to be released by the end of June. With these figures shipping in a case of eight with one of each of every figure, this wave has blockbuster sell-out written all over it!
I wouldn't be at all surprised if the shipping slows this wave down and it doesn't actually hit many stores until July, but as of now, June is the target date. There's not much longer to wait, X-Men fans! Hang in there!
What do you think of the final reveals for the 2016 Marvel Legends X-Men Juggernaut Series, Marvel collectors? Is this the best wave of ML figures this year (or perhaps any year)? Or are you disappointed with the nine characters that Hasbro has ultimately selected to round out the only X-Men Marvel Legends series of the past few years?